Introduction
What comes to mind when you think of mystery? Do you think Sherlock Holmes, Agatha Christie, or Poirot? Maybe you think of all three, and more! Whatever the case, chances are you're here because you're a huge mystery fan. And you're thinking of adopting your very own adorable Scooby-Doo! These are exciting times. Made all the more exciting by potentially finding the perfect mysterious name. Want to find out what you should name your new best friend? Look no further! Here are some catchy names inspired by mystery shows, movies and video games that are sure to help you brainstorm. 
Mysterious Dog Names in Pop Culture
Featured Famous Dog with a Mysterious Name
Toby
Toby was first introduced in the second Sherlock Holmes novel, The Sign of the Four. According to Watson, he isn't the best looking dog. Certainly not easy on the eyes. However, this half spaniel and half lurcher dog is on a first name basis with Sherlock himself. He once said he'd rather work with him than any other detective in London! 
 It's no wonder the dog kept making appearances in various adaptations, books, and films. For instance, he was featured in Sherlock Holmes vs Dracula, written by Loren D. Estleman in 1978, in which Toby helps save Mary Watson from Dracula after he tracks him to the meat-packing district. 
Toby made such an expression that he was even a great source of inspiration for the 1986 Disney animated mystery film, The Great Mouse Detective. Toby is a handy helper when solving mysteries with Basil, the protagonist, serving as both trail tracker and transportation. 

Most recently, Toby was the inspiration for Gladstone, Watson's dog in the Guy Ritchie Sherlock Holmes films. Gladstone lives with Sherlock, but doesn't really help with mystery solving. Instead, he's the test subject for experiments, mainly the ones involving narcotics. 

Another famous mysterious dog was Bob, from Agatha Christie's novel Dumb Witness. He belonged to Emily Arundell and the dumb witness, but he played a pretty big role. Rather than have to do tricks or stunts or anything to gain recognition, Bob was simply a dog with a beloved ball. In the novel, Bob leaves his ball on the landing, but people put it away. When Emily falls, the ball had been in the drawer, which means the fall was someone else's doing, and not an accident.  
 In other words, without the dog's ball, there would have been no reason to question Emily's fall, and nothing would have been planted on the landing. It would have been ruled foul play from the start, unless there was something else planted at the scene. Or another cause, such as darkness (too dark to see, slip and fall). Many more questions would have arisen, and the story would have been much less straightforward. This fox terrier's ball was the cornerstone of the attempted murder, and not long after writing to Poirot, the Belgian detective, someone finishes the job and murders Emily. This time without the dog's ball. 
That just goes to show, even the most basic things can make a good mystery story. Even dog toys. 
Mysterious Dog Name Considerations
When naming a dog, there are a few things to consider. Things that will make the process much simpler for you, and that may lead to a better name. For starters, don't take it too seriously. The easy names make for cute, funny moments, and the more intellectually stimulating names are filled with meaning and history, so there is no real wrong way to go about naming your new dog. Instead, consider what your overall objective is. Do you want the dog to have a meaningful name, or a more laid-back, adorable name? How about a hybrid? 
Also, consider why you're here. This is to help you find names related to mystery, so clearly, you have some kind of goal. Think about what that goal is and what franchise or series may best achieve that. For instance, maybe you really love Agatha Christie novels. And your objective is to focus on that rather than other mystery authors, or series. The name would wind up being mysterious and related to the author, but only fellow Agatha Christie fans may fully understand the dog's name. Whatever you decide, remember that your dog is unique. When in doubt, select the name that reflects him or her the most. 
Male Mysterious Dog Names
Votes
Name
Vote
1

Sherlock

After the iconic, unbeatable detective of all time, of course

1

Watson

Sherlock's sidekick, he's the most sane of the two, and although he's often overshadowed, he's amazing in his own right

1

Godfrey

After Godfrey Norton, the lawyer and Irene Adler's fiance

1

Parker

After Parker Pyne, the Agatha Christie character that notices unhappiness, guilt, and love

1

Maynard

He interviews Cohle and Hart about the Dora Lange case

1

Leroy

The deadpan stalker who seems to be constantly angry all through season one of True Detective

1

Creature

After the creature in the tall grass, a serial killer who carries an axe and murders Dora Lange

1

Reggie

The prime suspect in the Dora Lange case

0

Lestrade

After Inspector Lestrade, the police officer and self-proclaimed skeptic

0

Wilhelm

The man with the longest name of all time, as well as Holmes's client and Irene Adler's former boyfriend

0

Jabez

If your dog is a bit of a dunce, has red hair and owns a pawnshop

0

Clay

John Clay, the major criminal who digs a hole under the pawnshop to rob a bank in "The Red-Headed League"

0

Peter

Peter Jones, another police officer, one who catches John Clay in the act

0

Hercule

The famous Belgian private detective from Agatha Christie novels

0

Tommy

Jobless and restless after WWI, this man gets caught up with theft and murder

0

Dale

After Twin Peaks' Dale Cooper, who formerly got stranded in Black Lodge, a scary alternate universe

0

Gordon

Played by David Lynch himself, Gordon Cole is the slightly deaf FBI head

0

Andy

Andy Brennan, in a relationship with Lucy, played by Kimmy Robertson; the most oblivious couple ever, they're freaked out by smartphones

0

Bobby

Became a cop after his father in the amazing Twin Peaks show

0

Rustin

"Rust" Cohle, the Louisiana State Police detective in True Detective

0

Martin

Martin "Marty" Hart is like Rust Cohle's Watson in True Detective

0

Thomas

The other detective that interviews Cohle and Hart about Dora Lange

0

Ken

The head of the Louisiana CID branch where Cohle and Hart work

0

Steve

The sheriff who once went on a blind date and vomited in the girl's lap

0

Jake

This dirty old man from True Detective is grumpy, always complaining about young people

0

Billy

A reverend who founded Christian schools in Louisiana, but don't be fooled - he's evil

0

Joel

The alcoholic, but true believing preacher in True Detective

0

Charles

An Australian and murder victim in the Sherlock Holmes story "The Boscombe Valley Mystery"

0

James

Charles McCarthy's son and murder suspect in "The Boscombe Valley Mystery"

0

Robert

After Lord Robert St. Simon, one of Sherlock's clients and nobleman who finds her wife missing ten minutes after their wedding
Female Mysterious Dog Names
Votes
Name
Vote
2

Hatty

The missing wife of Lord Robert St. Simon in "The Noble Bachelor" a Sherlock Holmes story

1

Elise

A German woman who tries to warn people of danger in the Sherlock Holmes story "The Engineer's Thumb"

1

Violet

A governess who hires Holmes in "The Copper Beeches"

1

Marple

An old lady with a knack for solving crimes, and one of Agatha Christie's most famous characters

1

Audrey

The bratty teenage daughter, and goth, in True Detective

1

Maisie

The youngest of the two Hart daughters in True Detective, she doesn't know her older sister is jealous of her

1

Prudence

Phyrne's aunt on Miss Fisher's Murder Mysteries

1

Ines

A mother and nurse on the German Netflix original Dark

0

Lucy

The new maid and suspect of theft in "The Beryl Coronet," a Sherlock Holmes story

0

Alice

Mr. Rucastle's daughter and extortion victim in "The Copper Beeches"

0

Irene

After Irene Adler, the woman who outsmarts Holmes and proves to him that women can be smart, cunning, and witty, much to his shock

0

Ariadne

An author of crime stories, she's often stumped by one of her characters, the Finnish detective Sven Herjson; another one of Agatha Christie's characters

0

Denise

Not really a woman at all, Denise is played by none other than David Duchovny in Twin Peaks

0

Catherine

Technically, she's known as Log Lady, but since that's a little too strange, let's stick to Catherine, after the actress Catherine Coulson, the woman who calls Hawk and gets an investigation started in Twin Peaks

0

Janey-E

Dougie Jones's wife in Twin Peaks

0

Tammy

One of David Lynch's newest characters from Twin Peaks

0

Tracey

Let's just say she and Sam Colby have some strange deaths in Twin Peaks

0

Maggie

The nurse from True Detective, married to Martin Hart, the Louisiana State Police detective

0

Dora

The first victim in True Detective

0

Lisa

She's clingy and jealous, not seen after 1996, but she was a court reporter lost in an affair with Martin Hart on True Detective

0

Beth

She's known for not wearing much, loving attention, and having an evil uncle in True Detective

0

Phryne

The glamourous lady detective from Miss Fisher's Murder Mysteries

0

Dorothy

A working-class Catholic girl hoped for a little more than a normal life in Miss Fisher's Murder Mysteries

0

Mac

Phyne's best friend and confidante on Miss Fisher's Murder Mysteries

0

Jane

Cunning, smart, and caring, Jane even taught herself how to read on Miss Fisher's Murder Mysteries

0

Kate

Wife of Isa Whitney, one of Watson's friends in "The Man with the Twisted Lip"

0

Helen

One of Sherlock Holmes's clients, and only surviving member of the Stoner family

0

Julia

Helen's twin sister in "The Speckled Band," a Sherlock Holmes story

0

Elizabeth

A recurring character in Miss Fisher's Murder Mysteries, she's better known as Mac, or Dr. Mac

0

Hannah

A massage therapist in Dark, the German TV series created for Netflix
Community Dogs with Mysterious Names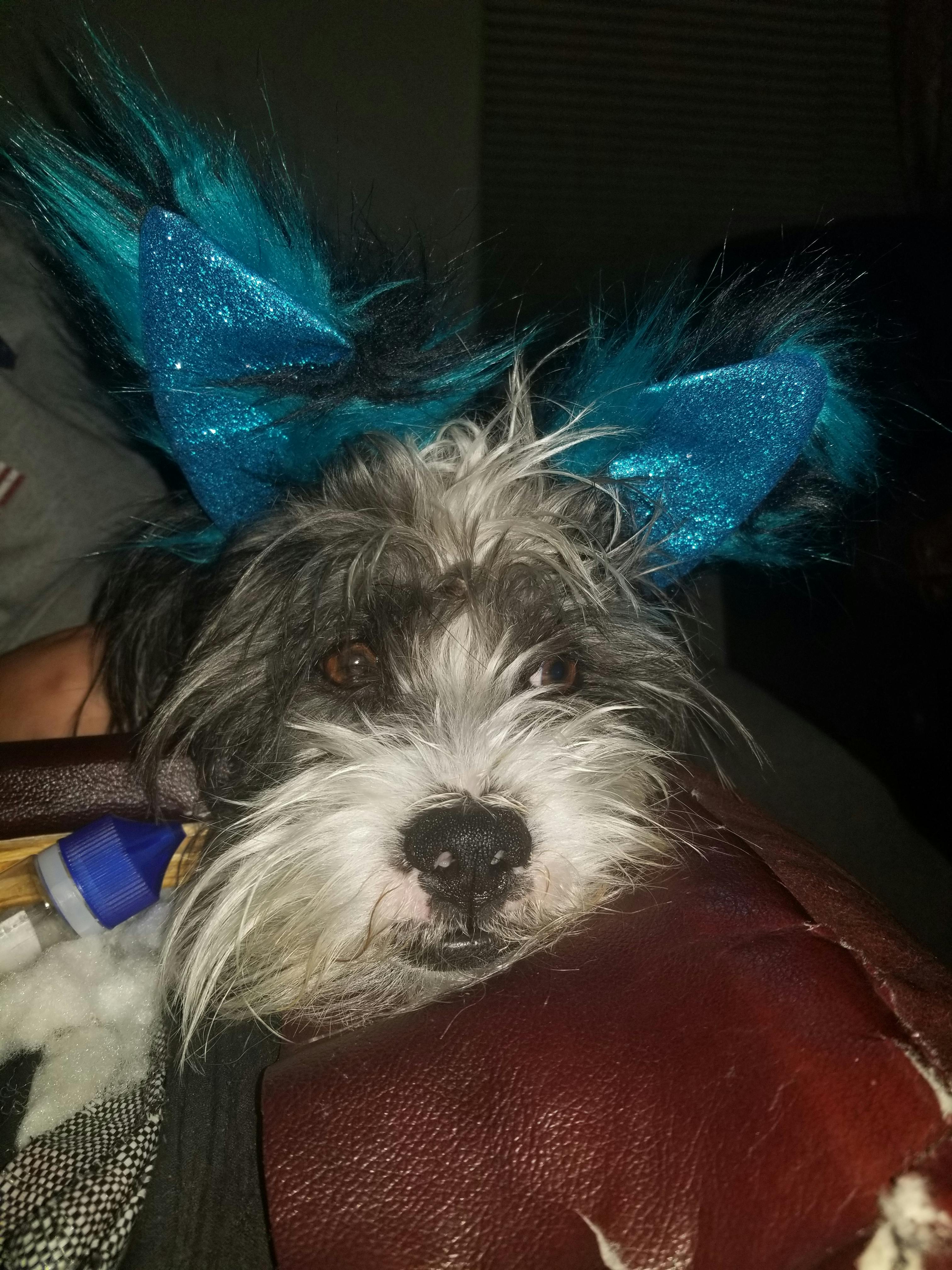 Loki
Male
Mutt
Spokane Valley, WA