Introduction
Years ago, it seems that naming your dog was simple. Dogs were more likely to be named standard "dog" names, like Spot or Fido. These days, it seems like anything goes when it comes to naming your dog, which makes the idea bringing back an old-fashioned name kind of fun. Choosing an old-fashioned name for your dog is a nod to simplicity and a time where choices did not seem limitless. Whether you are a fan of old literature, past presidents or kings and queens of long ago, our list will give you ideas for naming your new addition while celebrating the days past.
Old-Fashioned Dog Names in Pop Culture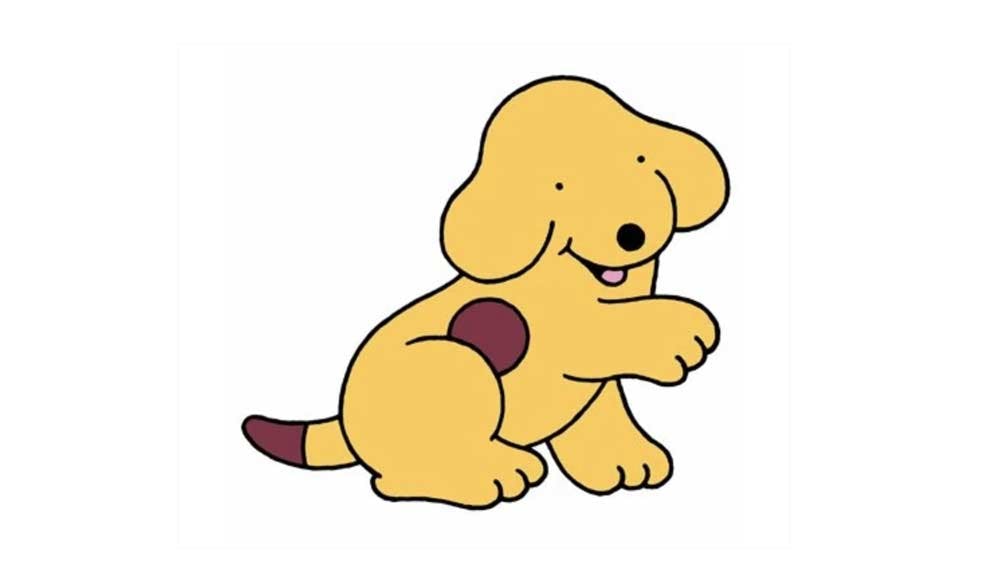 Featured Famous Old-Fashioned Dog
Spot
Dogs with old fashioned names are seen throughout pop culture. Many of us first learned to read with "Spot", along with Dick and Jane, through the basal readers written by William S. Gray and Zerna Sharp in the 1930's through 1970's. The books relied on the sight word reading method and repetition. Spot's name was simple, like the words on the pages that helped us develop our skills. Another children's book, Spot the Dog, by Eric Hill, was published in 1980; the title character featured brown spots on a golden coat.
Another common old-fashioned dog name is "Fido", which is from the Latin term fidelitas, which means "faithful". The best-known Fido is likely President Abraham Lincoln's dog, who was born around 1855. Dogs are typically faithful to their humans, making the name "Fido" appropriate for "man's" (or woman's) best friend. While "Fido" was once a common name for a dog, nowadays, the moniker is rare.
Also common in the past was the name "Rover". As "Rover" in English means "one that roams around", it seems to be an appropriate name for dogs. Meaning "king" in Latin, "Rex" was a common name for dogs in the past as well. A dog named Rex was seen in many of the silent films in the teens and 1920's. "Rex the Wonder Dog" was also a comic book star in the 1950's.
"Lucky" was once a popular name for canines, perhaps an affirmation of your luck for having the dog in your life. One of the puppies from the 1961 film 101 Dalmatians was called "Lucky", ostensibly because he was revived upon his birth by Roger Radcliffe and was said to be lucky to have lived. "Lady" of the 1955 film Lady and the Tramp was also a common name for pups in the past.
Old-Fashioned Dog Name Considerations
An old-fashioned dog name can be appealing to anyone and for any breed of dog. When deciding on an old-fashioned dog name, you can consider names that were common for dogs long ago, or names that are old-fashioned in general and that would be fun monikers for your pet. Old-fashioned names may also be historical in nature; particularly appealing for history buffs.
When choosing a name that was once common for dogs, you may be evoking a memory that makes you smile. You also may appreciate the simplicity of a name such as "Spot". As far as names that are old-fashioned for anyone, including dogs, these can be fun to bring back after a long absence. For example, when was the last time that you heard the name "Myrtle", whether for a dog or a person? How about Ethel or Gertrude?
For those considering an old-fashioned name that is historical in nature for their pup, this offers an opportunity to choose a name of someone that made a big impact. You can honor this individual's contribution by giving your dog his or her name. There are many reasons to choose an old-fashioned dog name; and many options to consider.
Male Old-Fashioned Dog Names
Votes
Name
Vote
11

Rex

In Latin, Rex means "king"; for many humans, their dog does rule the roost

10

Spike

Often a Bulldog, brings to mind a tough canine

8

Bandit

An Ingalls family dog, a Border Collie on the television series Little House on the Prairie

8

Lucky

A stroke of luck may have led you to your new pooch

8

Spot

Featured in two versions of children's books, Spot helped many of us learn to read

8

Winston

Only popular in the United States around World War II, Winston was the name of the main character in George Orwell's 1984

6

Fido

President Lincoln had a dog named Fido; the name is derived from a Latin word that means "to trust, believe, confide in", fitting for man's best friend

6

George

Meaning "farmer", this name of Greek origin is a great fit for a farm dog

6

Snoopy

The Beagle in the Peanuts comic strip and animated movies

5

Walter

This name of German origin has recently become more popular as a result of Walter White from Breaking Bad

4

Franklin

Meaning "free landholder", Franklin is fitting for a dog with the run of his household's land

4

Theodore

Of Greek origin and meaning "gift of God", which may be exactly how you feel about your new pup

4

Wilbur

Meaning "resolute" or "brilliant"

3

Herbert

A name that has been around since medieval times; talk about old-fashioned!

3

Ralph

Around for a thousand years or so, meaning "wolf counsel"

2

Archie

Meaning "truly brave", Archie makes an ideal moniker for your future search and rescue canine

2

Stanley

Meaning "stone clearing", Stanley seems a fitting name for a hard-working pooch

0

Harry

The medieval English form of Henry, Harry means "estate ruler" which is very appropriate for some dogs!

0

Milton

An English poet of the 1600's

-1

Chester

One of the top names from the 1880's through 1929, Chester was a character in the television show Gunsmoke

-1

Farley

The English Sheepdog in the comic strip For Better or Worse

-2

Henry

Has a long history as a royal name and means "estate ruler", fitting for a beloved pet

-2

Sherman

Was a name for someone who trimmed wool cloth, a fit for a particularly fuzzy pup

-3

Albert

This classic name of German origin means "noble" or "bright", fitting for your smart, possibly serious, canine pal

-3

Homer

This ancient Greek name could represent the "every dog" as Homer Simpson is an every-man

-4

Orson

Brings to mind Orson Welles, an American actor, director, writer and producer who was born in 1915

-5

Abraham

The first of the Hebrew patriarchs, also brings to mind Abraham Lincoln, the 16th US President

-5

Gerald

Popular in the 1930's and 40's, Gerald means "ruler with the spear"

-5

Herman

Meaning "army man", a great name for a military dog, present or future

-6

Ronald

Means "ruler's counselor", an appropriate name for a canine sidekick

-9

Rupert

Means "bright fame" and is the name of a cartoon bear in Britain
Female Old-Fashioned Dog Names
Votes
Name
Vote
11

Sadie

Meaning "princess", this moniker is a sweet name for your new family member

9

Charlotte

An old-fashioned name coming back into style, meaning "free man" or in this case, "free dog".

7

Rose

While its peak of popularity was 1896-1921, Rose is a popular middle name referring to the beautiful flower

6

Estelle

A name that is coming back into fashion; meaning "star"

6

Ethel

An old English word meaning "noble" and a common name a century ago

6

Lucky

Easy to feel lucky when bringing home your sweet new pup

5

Lady

From the 1955 movie Lady and the Tramp

4

Lucille

Of French origin meaning "light", brings to mind Lucille Ball and her antics, two reasons it may be a fit for your special friend

3

Celeste

Of Latin origin meaning "heavenly", which may be how having a dog feels

3

Jane

This one syllable name is easy to say and brings to mind Jane Austen and Jane Fonda among others

3

Myra

Most popular in the 1880's, the name was invented in the seventeenth century

2

Harriet

Think Harriet Tubman, an escaped slave who participated in the underground railroad

2

Opal

In the top 100 during the first two decades of the 1900's, the name means "gem"

1

Eleanor

Most popular in the 20's, Eleanor is a serious name for a serious dog

1

Genevieve

The medieval saint Genevieve defended Paris against Attila the Hun; the name means "tribe woman"

1

Mildred

With a meaning of "gentle strength", Mildred makes a great name for your canine

0

Constance

Meaning "steadfastness", Constance may be a good name for a pooch with a stubborn side

-2

Cleopatra

The last Ptolemaic ruler of Egypt, a good fit for a dog in "charge"

-2

Edith

Meaning "prosperous in war", this old-fashioned name is gaining popularity in Stockholm and London

-2

Millicent

Of German origin meaning "strong in work", a name to consider for a hard-working canine

-2

Pearl

The birthstone for the month of June, Pearl is gaining popularity again, particularly as a middle name

-3

Camille

Some may find the name's meaning "young ceremonial attendant" appropriate for their dog

-3

Matilda

Meaning "battle mighty", this is a fun name for a tough (or no so tough) canine

-4

Bessie

Meaning "pledged to God", Bessie was the 9th most common female name in 1889

-4

Erma

With a meaning of "universal, complete" ideal for a dog who completes your family

-4

Florence

Meaning "flourishing" or "prosperous", a sweet name for a fast-growing pup

-5

Martha

Means "lady" and brings to mind domestic success in Martha Stewart

-6

Helen

Meaning "bright shiny light", which may well be what your new friend is in your life

-6

Lillian

Named for the "lily", this moniker was common in the early 1900's and is experiencing a resurgence

-10

Gertrude

A common name 100 years ago, St. Gertrude is the patron of cats which may appeal to dog owners
Dogs with Old-Fashioned Names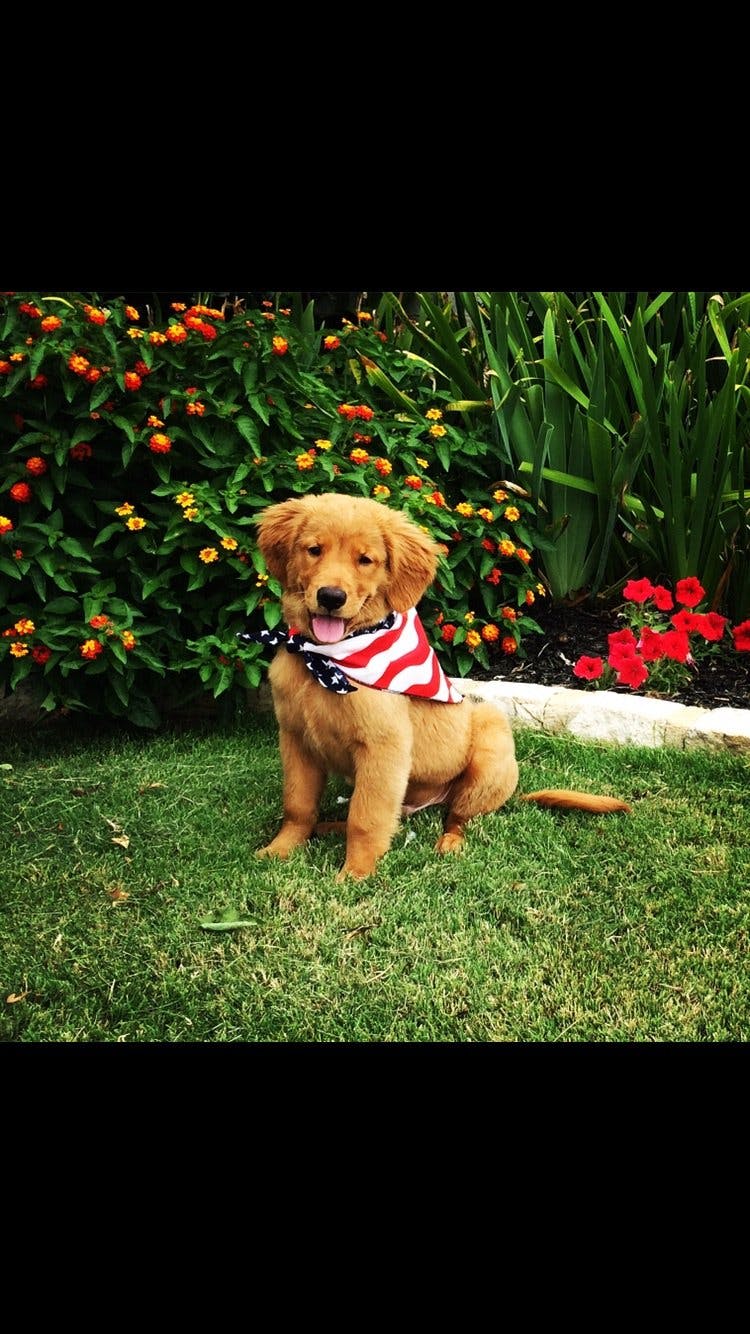 Benji
Male
Golden Retriever
Dallas, TX
I had never seen the movie "Benji" but when I heard the name I knew it was perfect for my Benji. My Benji looks nothing like the movie star but he is for sure a Benji and we love all of the nicknames that stem from it. Benny, Benjer, Benj, Bengi Samurai.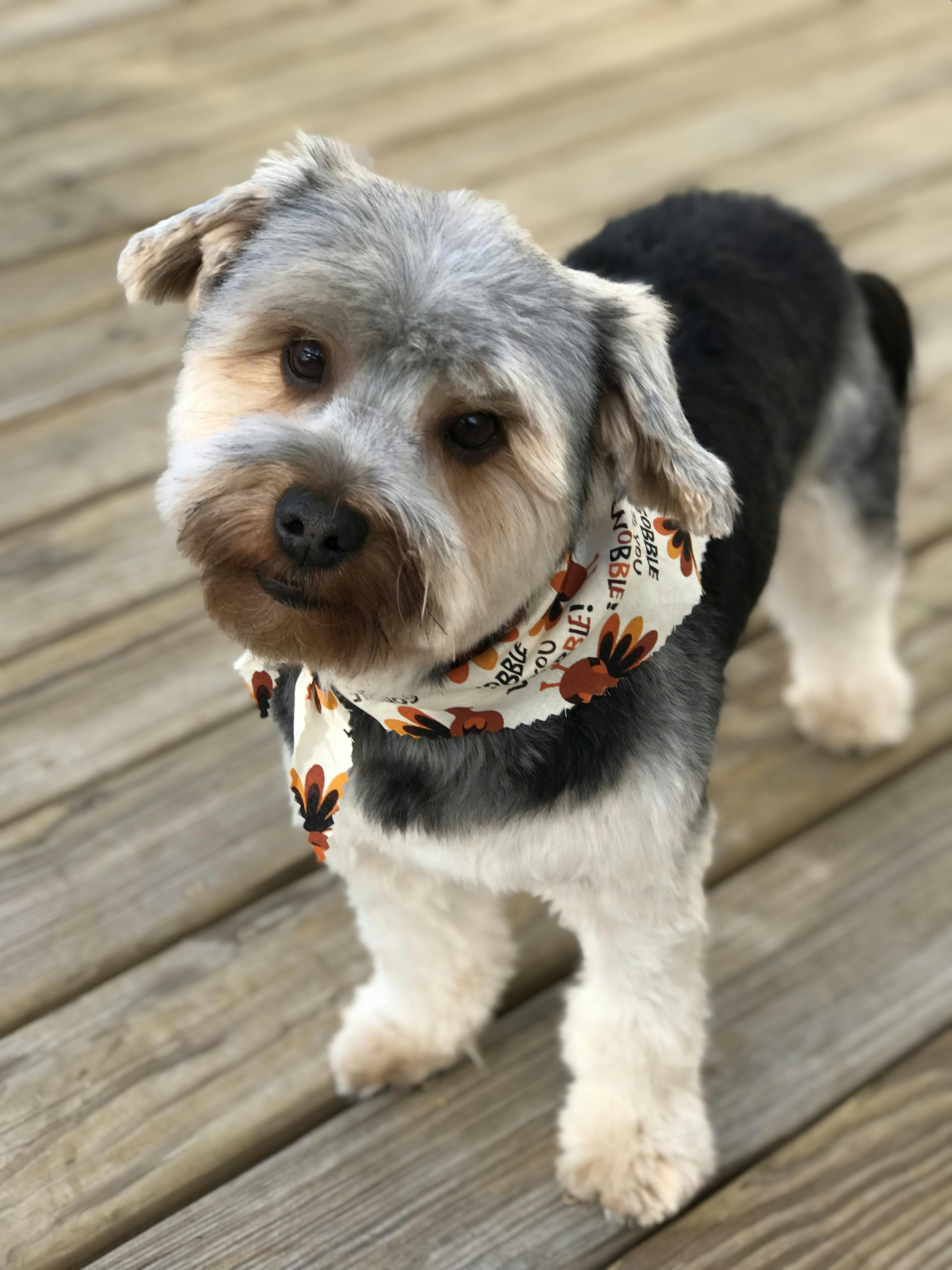 Samuray
Male
Yorkshire Terrier
Malden, MA
a member of a powerful military caste in feudal Japan, especially a member of the class of military retainers of the daimyos. But I changed for SAMURAY
Roscoe
Male
Basset Artesien Normand
San Diego, CA
From the dukes of hazard of course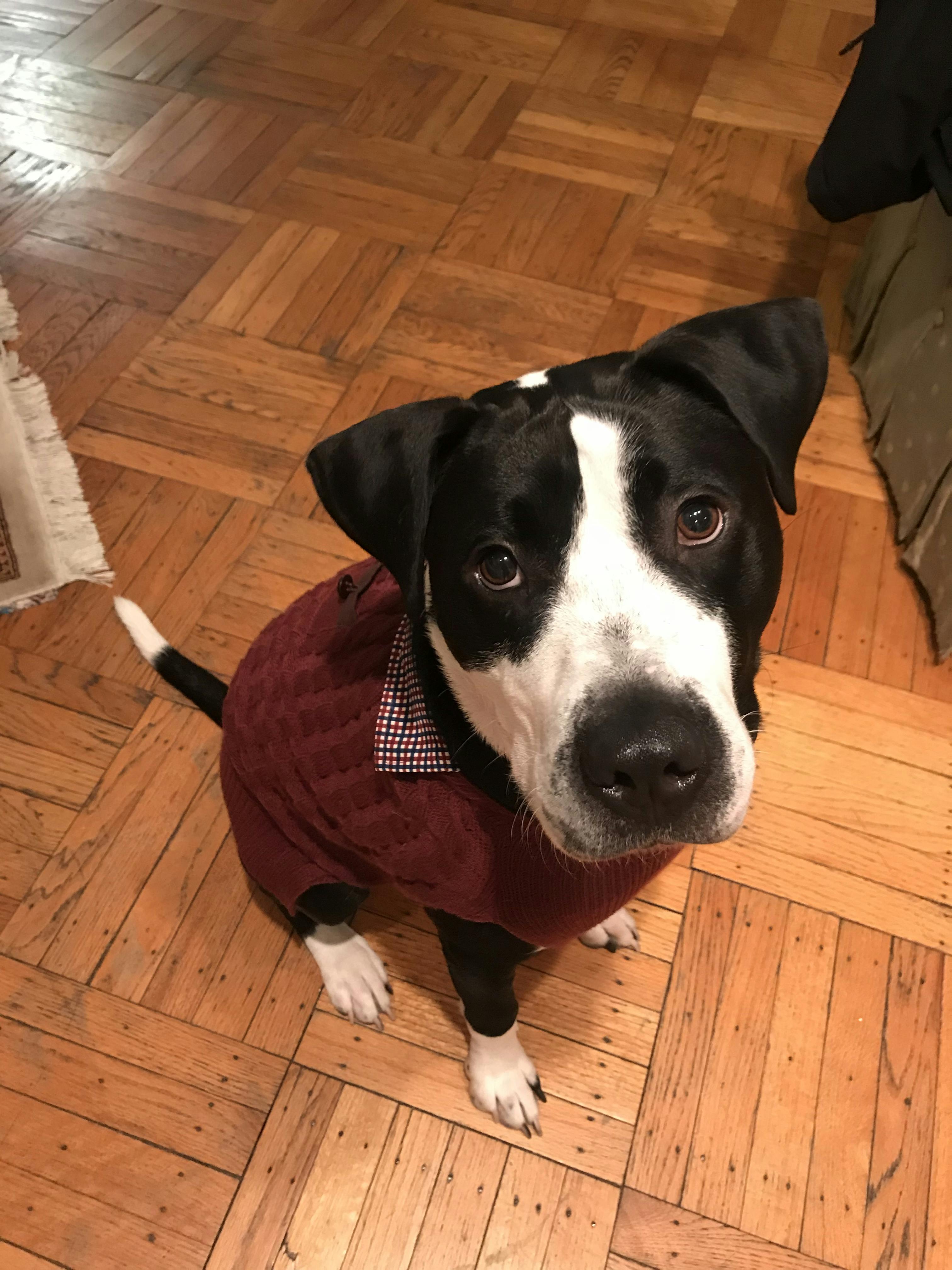 Stefano
Male
Pit Bull Terrier
Forest Hills, NY
The kill shelter in NYC named him Stefano. We decided to keep it because it 's unique and exotic. Like an Italian wine connoisseur with great wisdom! LOL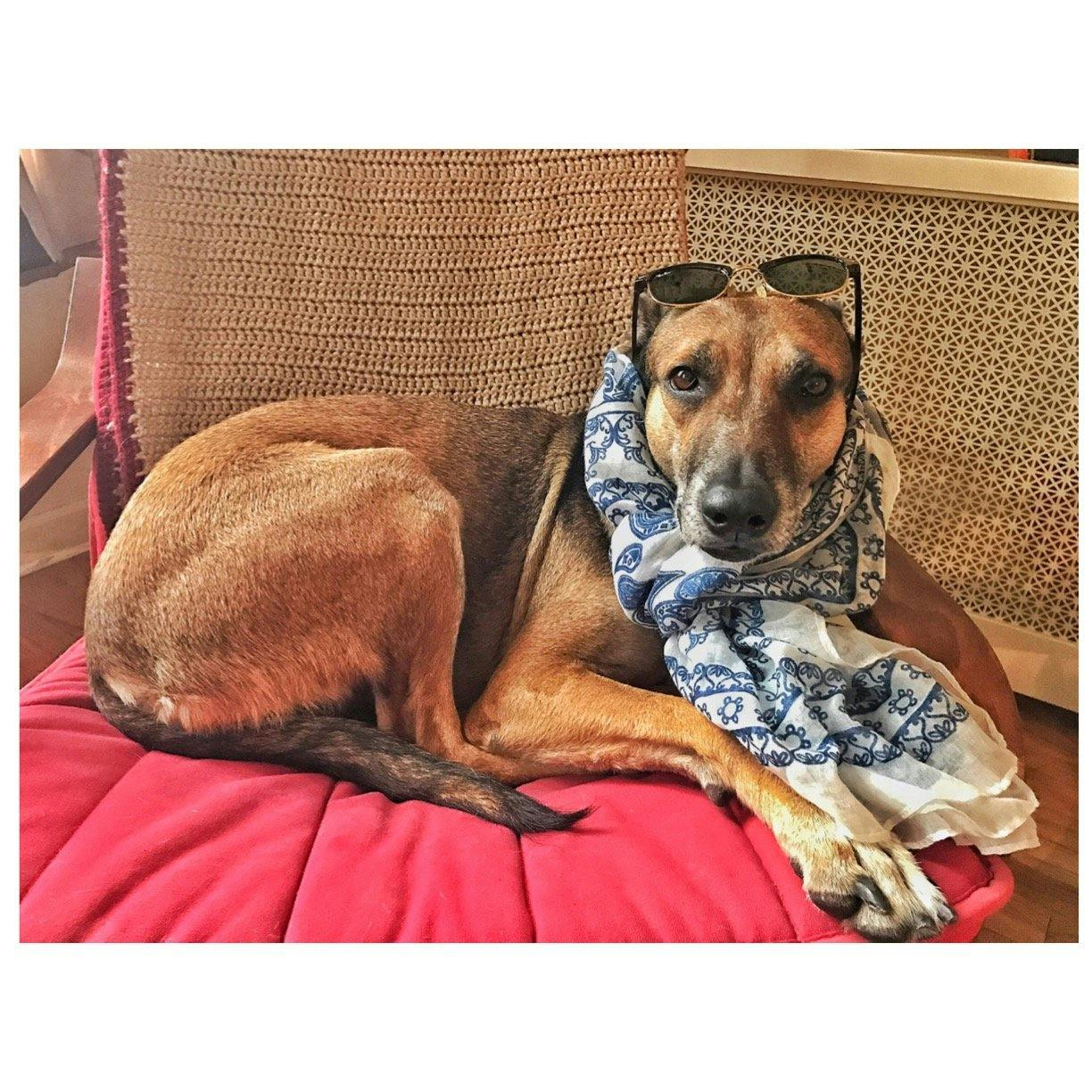 Sidney
Female
Belgian Malinois
New York City, NY
Personality
Cute
Lazy
Adorable
When I was visited Australia back in 2008, I stayed at the city called Sidney. I met my friend's dog there and spent time with them all included the dog. My friend's dog very cute, little hyper and jumping lots to people but very photogenic. So that was I found myself that I love dog and when I got back, I decided to adopted Sydney and reminded me of my friend's that live in Sydney Australia.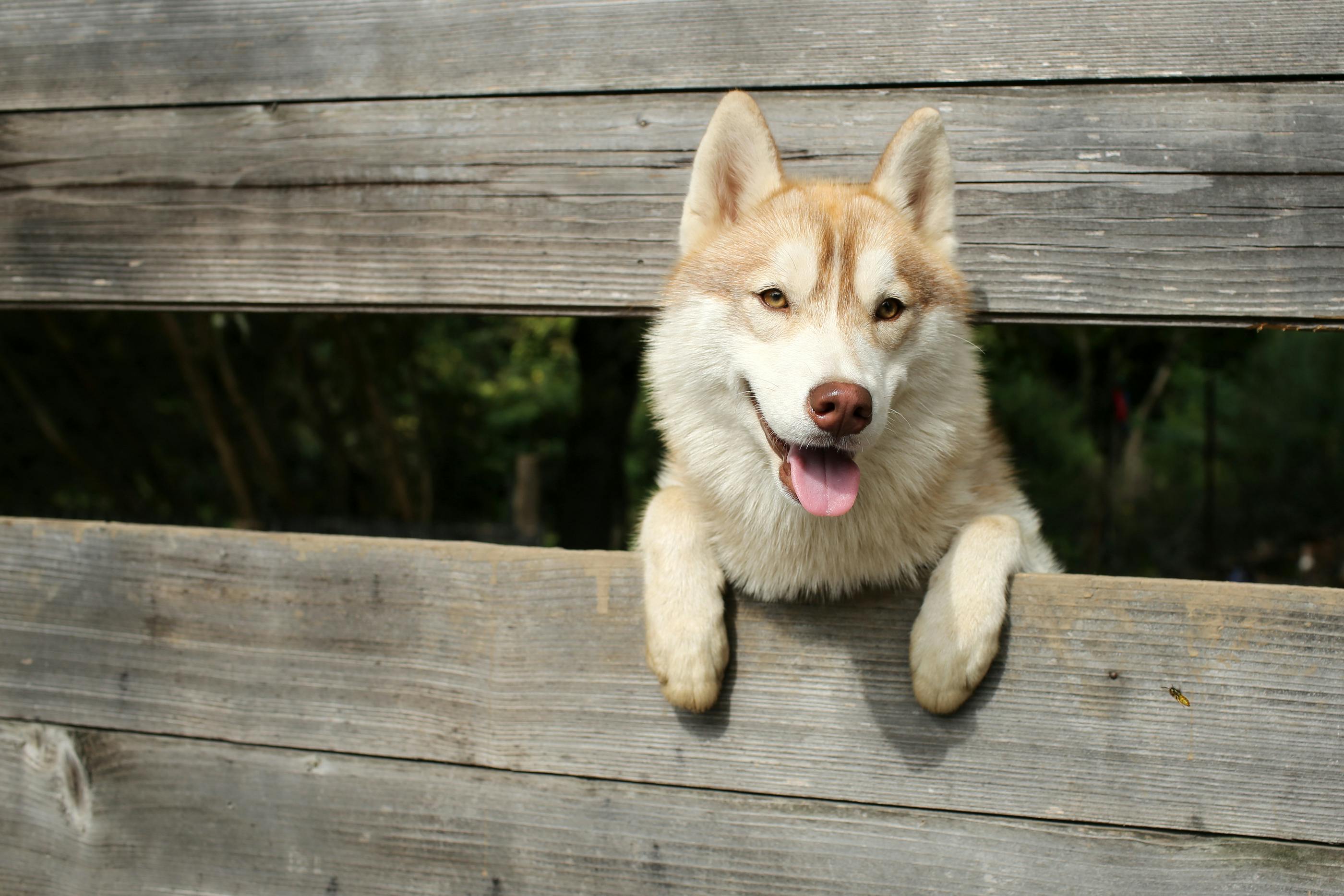 Pearl
Female
Husky
Santa Barbara, CA
Personality
Hyper
Energetic
Fun-loving
Unique
Pearl was a 12 week husky when we got her. My kids and I spent many weeks trying to name her until one morning it became clear on what her name would be. While getting dressed, I turned around after I heard a loud crash to find the jewelry box hit the ground with my pearl necklace breaking open on the ground. Pearls were everywhere! She is a rebellious puppy, but still a pearl to me and continues to be uniquely special to this day