Introduction
The Rhodesian Ridgeback, also known as the African Lion Hound, hails from the wilds of the world's second-largest continent. These hunting dogs were bred by the Boers ("farmers") of South Africa in the late 19th century. Rhodesian Ridgebacks take their name from both the iconic ridge of fur down their backs and the country Rhodesia - modern-day Zimbabwe - where they first lived and hunted. The breed was prized for its ability to track down big game, cornering Africa's most famous felines. While the kingly Ridgebacks didn't attack the ferocious lions, they worked together to harass and confuse the large cats as their masters drew near for the kill. Today, the dignified, speedy Rhodesian Ridgeback makes an excellent bird dog, watchdog, and snuggly companion.
Rhodesian Ridgeback Dog Names in Pop Culture
Featured Famous Rhodesian Ridgeback Dog
Ted
Though the 19th century saw them hunt down the kings of the African savanna, the 21st century sees a Rhodesian Ridgeback hunting down bees instead. Wait, bees? That's right. Graham Roberts of Fittleworth, West Sussex, put his beloved Ridgeback to work in the wildlife and gardening center he runs. The dog's name is Ted, and the environmentalists of the world give the bee-sniffing stud two thumbs (and four paws) up.
Part of the company's bumblebee conservation efforts require the bees' habitats to be discovered, regularly monitored, and protected. Ted routinely combs the rows of flowers and bushes for nests so that his owner can log necessary information. The Ridgeback doesn't dig or destroy the bees' homes at all. As a matter of fact, he's quite gentle and focused during the entire process. Surprisingly, the buzzing sound isn't the tip-off for him. Ted has been trained to track the sharp odor of the hive and to alert Roberts. Roberts may then examine the burrow and record the data he needs. Perhaps Ted's favorite part of the mission is enjoying his treat when he makes a discovery.
The project seeks to promote the survival of bumblebees up against threatening farming methods and harmful pesticides, and this eco-friendly Rhodesian Ridgeback is an integral part of the effort. Roberts and his companion are attempting to solve an important issue: farmers are clearing certain types of plants, and as they do, they're also clearing away the bees' homes. If the bees die, the ever-essential pollination doesn't happen.
Bumblebee haunts are actually pretty difficult to locate, given that only about 250 bees occupy the abandoned vole or mouse holes. But Ted was born with hunting in his blood, and he is very intellectual and sensitive: he understands the procedure fully and is careful to avoid disturbing the bees as well as their nests. He senses the danger of getting too close and respects boundaries.
We often call our dogs "man's best friend," but in this case, Ted is definitely a friend to both man
and
bee. He's a Rhodesian Ridgeback boasting the old-world skill and beauty as he undertakes his new-world calling.
Rhodesian Ridgeback Dog Name Considerations
Ironically, though the breed historically came face to face with lions on a regular basis, the Rhodesian Ridgeback is quite friendly and loyal toward other familiar, furry family members of the feline variety. It's not uncommon to see these stately dogs cuddling with kittens and certainly with their owners. The Ridgeback is both social and protective, so a gallant name like "Boss" or a regal name like "Empress" might be fitting for your new addition.
Because of its stunning appearance, the Rhodesian Ridgeback's title may, of course, be inspired by the undeniably gorgeous wheaten coat. Different shades of brown, red, gold, and orange could lead you to the perfect name. For example, "Ruby" or "Hickory" might suit your lovable canine, depending on the fur's natural hue.
Further, given the dog's heritage, you might dub your pet "Zane" or "Kwini" to suggest that African connection. You'll always be reminded of your dog's innate hunting skills and outstanding endurance. All in all, the Rhodesian Ridgeback is loaded with unique physical and personality traits that are sure to help you land an unforgettable name.
Male Rhodesian Ridgeback Dog Names
Votes
Name
Vote
5

Rhody

Short version of Rhodesia, where the breed began

4

Copper

Because his fur is red-brown as the metal

4

Tanner

His hair is possibly a soft tan in color

1

Kellan

"Powerful" (African)

1

Zane

"Well-born" and "noble" (Swahili)

0

Tamer

To suggest that he is a lion tamer

0

Tater

A short version of potato, rough and russet in color

0

Zim

Short for Zimbabwe, formerly known as Rhodesia

-1

Clay

His coat's color possibly resembles red clay

-1

Ignis

Latin for "fire"

-1

Red

Popular nickname that reflect his bright fur

-1

Rusty

To draw attention to his rust-colored hair

-1

Tau

Means "lion" (African)

-2

Brawny

Muscular and physically strong

-2

Lion

To represent the dog's heritage and hunting spirit

-2

Mars

The red planet correlates with his appearance

-3

Boss

To suggest a canine that's in charge

-3

Brazen

Bold and unashamed

-3

Hickory

To represent his coat's warm, rich brown hue

-3

Leo

Latin for "lion"

-4

Jumbo

Very large

-4

Kennedy

After JFK's famous reddish brown hair

-4

Peanut

A playful name that suggest his warm, toasty coat

-4

Regal

Fit for a king

-4

Ridges

To highlight the ridge of hair down his back

-4

Rosso

Italian for "red"

-4

Safari

Means "journey" (African)

-4

Scotch

His coat possibly resembles golden scotch whiskey

-4

Wheaty

Highlights his wheaten hues

-4

Woody

Suggestive of wood; natural timber
Female Rhodesian Ridgeback Dog Names
Votes
Name
Vote
4

Amber

A honey-yellow color

2

Kali

"Energetic" (African)

2

Rosy

Suggesting happiness and good fortune; also colored like a red rose

1

Jamila

"Beautiful" (African)

1

Maple

Known for its golden-brown syrupy sap, the maple tree is a symbol for strength and endurance

1

Ruby

A precious, deep crimson stone

0

Cinnamon

Perfect for the sweet yet spicy personality; reddish-brown tint

-1

Buttercup

A mark of springtime; common golden flowering weed, possibly resembling her hair

-1

Caramel

Soft light brown like her coat

-1

Ebba

"Strength of an animal" (German)

-1

Honey

Golden in color and sweet - just like her

-1

Lioness

To represent the dog's heritage and hunting spirit

-1

Nike

Greek goddess of victory

-1

Kwini

African for "queen;" pronounced "Queenie"

-1

Savanna

Suggests African terrain

-2

Ada

"First daughter" (African), especially if she's your first or only girl

-2

Reba

Make the connection to a famous red-head, Reba McEntire

-2

Terra

Her coat's color resembles terracotta

-3

Africa

The breed's country of origin

-3

Birdie

A nod to the breed's ability to flush out birds

-3

Blush

Tinged with pink; for the shy or easily embarrassed

-3

Dandelion

A mark of warmth in nature; bright yellow daisy

-3

Empress

A queen; female ruler with great power

-3

Goldie

To highlight her shimmering golden coat

-3

Pattie

Short for Patricia, meaning "noble"

-3

Penny

A coin bronze in color

-3

Regina

Latin for "queen"

-3

Sandy

Light yellow brown; resembles African terrain

-3

Tawny

Orange-brown or yellow-brown in color

-3

Trudy

"Spear of strength" (German)
Community Dogs With Rhodesian Ridgeback Names
Ruffles
Female
Rhodesian Ridgeback
Black Mountain, NC
Because Ruffles have Ridges - right?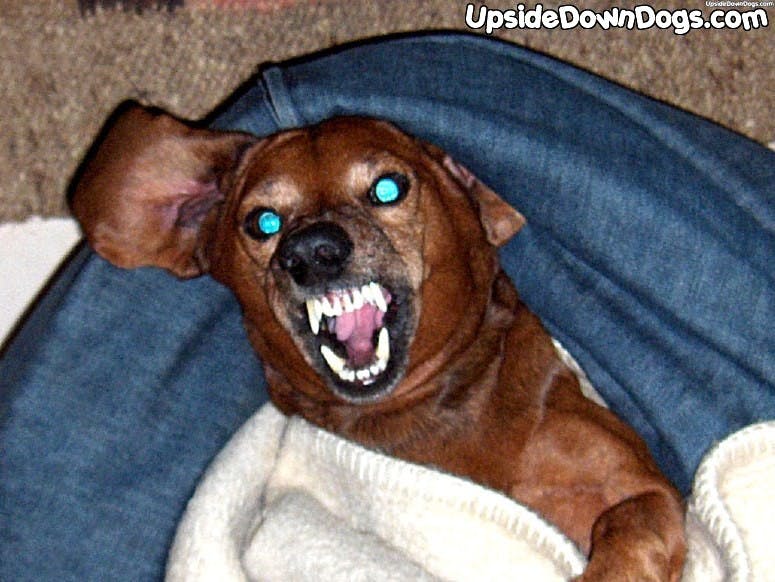 Walyon
Male
Rhodesian Ridgeback
New York, NY
he whined alot when i first got him so we now call him waylon.