Introduction
Also known as Association football and football, soccer is played by two teams, each with 11 players, along with a ball, which players cannot touch with their hands or arms, unless they are the goalkeeper in their penalty area. Currently the most popular sport in the world, soccer is played by 250 million players in more than 200 countries. Each team seeks to score by getting the ball into the goal of the opposing team. The sport's rules were first organized in England in 1863 by the Football Association. Those who love to play or watch the game (or do both) may find that a great name for their new pup is one that brings to mind the sport that they love. 
Soccer Inspired Dog Names in Pop Culture
Featured Famous Dog with a Soccer Inspired Name
Lincoln
A movie titled Soccer Dog: The Movie, made in 1999 for television, is the story of a dog who has serious soccer skills. A former orphan who loved playing soccer when he was young, and his wife, decided to adopt a boy to play the game with. When they bring their son, named Clay, home, it turns out that he does not know how to play the game. While struggling with practice, new acquaintances and a new family, Clay encounters a stray dog, who he names Lincoln and hides in the bathroom. His new dad discovers that he has the dog, who he is allowed to keep. At one of his soccer games, Lincoln runs out onto the field and scores a goal; ultimately, Lincoln's skills help the team win the championships. Ultimately Lincoln's former owners claim him, however, Clay is then given a new puppy that looks just like him.
Air Bud: World Pup, also known as Air Bud 3, is the story of Buddy, a Golden Retriever, who has excellent athletic skills. The third film in the Air Bud series, it was made for video. Buddy's human, Josh, a teenager, makes his school's soccer team, which he finds out will be co-ed. On the team is Emma, who just moved to the area from England, and who Josh thinks is pretty cool. Emma has a Golden Retriever named Molly, who Buddy finds to be very pretty. Molly winds up having puppies with Buddy, who has, in the first two Air Bud movies, shown excellent basketball and football skills. It turns out that Buddy also excels at soccer. Unfortunately, the team is banned from the league for having a canine player; the only way they can continue is if Buddy is not on their team. However, the team knows that without Buddy they cannot win and they ultimately quit the league. Fortunately, the committee changes their mind and the team (called the Timberwolves) are back in the league and Buddy leads the team to the state championship.
Speaking of dogs and soccer, American soccer player Eric Lichaj was promised a dog by his wife if he scored a "hat trick", which means three times in a row, during a game in 2018. He wound up scoring two goals on January 7, however was not able to score the third. It turned out that he would still get his new pal; a black dog who he named "Gunner", possibly with the help of social media and his Twitter campaign. 
Soccer Inspired Dog Name Considerations
As you think about the perfect name for your pooch, a soccer inspired name may be just the right choice. Perhaps the breed or appearance of your new pup brings to mind a dog that is connected to soccer in some way; for example, a Golden Retriever may bring to mind Buddy from the movie Air Bud: World Pup.
A soccer inspired name may be ideal for a fan of the game. You can choose to name your canine pal after a favorite player or a team that has brought you a lot of joy to watch play. Each time you call the name of your dog you will be reminded of the games that you have watched and the excitement you have felt. This may also feel like a great way to honor that player or team that is special to you, as well as your new pet. You may also look to rules and regulations for the game, certain plays, as well as positions that each team member can play.
Regardless of why you choose a soccer inspired name, finding possible names to choose from will be easy and fun. After naming your new pal, you can enjoy the ongoing reminders you get of your favorite sport every time you call his name. 
Votes
Name
Vote
7

Pele

A Brazilian player and considered by many to be the greatest player in the sport of all time

4

Captain

Many teams have a team captain who is considered the leader

4

Sweeper

A defensive position where the player seeks to get the ball from the opponent should they get past their defensive line

4

Umbro

A sportswear and equipment supplier based in Greater Manchester, England; used often in soccer

4

Claudio

For Claudio Reyna, captain of the US men's national team until his retirement in 2006; considered one of the best players for the United States

4

Beckham

For David Beckham, a former professional player from England who played for Manchester United, Preston North End, Real Madrid, Milan, LA Galaxy, Paris Saint-Germain and the England national team

4

Howard

Goalie Tim Howard, a player for the Colorado rapids and the United States national team

3

Cleat

For the type of shoes worn by soccer players

3

Rapid

As in the major league soccer team the Colorado Rapids, formed in 1996

3

Galaxy

For the Los Angeles Galaxy, a team in major league soccer

3

Landon

As in Landon Donovan, a top United States soccer star who played the position of forward

2

Dynamo

For major league soccer team Houston Dynamo

2

Mitre

A major brand of sports equipment, including soccer balls

1

Goal

Each goal in soccer gives the scoring team one point

0

Defender

The role of the defender is to stop the other team from scoring points

-1

Mizuno

A Japanese company that manufactures sportswear and sports equipment

-1

Tab

Tab Ramos, a former soccer player who is currently the head coach of the United States U-20 team

-1

Pablo

For Pablo Zabaleta, an Argentinian player for the national team as well as for West Ham United

-2

Goalie

The one player who is allowed to use his or her hands when in their penalty area

-2

Bulls

For the New York Red Bulls who play Major League Soccer; the club was founded in 1995

-2

Freddy

For Freddy Adu, the youngest athlete to sign a professional contract in the US upon being selected by D.C. United in the 2004 MLS SuperDraft

-2

Fernando

For Fernando Torres, a player for the Spain national team as well as for La Liga club Atletico Madrid

-2

Marco

For Marco van Basten, a Dutch player who played for the Netherlands national team as well as for Ajax and Milan

-3

Bruce

For Bruce Arena, an American soccer coach and member of the National Soccer Hall of Fame

-3

Lionel

For Lionel Messi, a member of the Argentinian national team and Spanish club Barcelona

-4

Fabio

For Fabio Cannavaro, an Italian player thought to be one of the greatest defenders of all time

-5

Garber

Don Garber has been the commissioner of Major League Soccer since 1999

-6

Fire

For the Chicago Fire, who won an MLS cup in 1998, the year that they were founded

-6

Trafford

For the venue where Manchester United holds their games

-7

Ben

As in Ben Olsen, coach of D.C. United since 2010
Votes
Name
Vote
5

Jersey

For the shirt that players wear in games

5

Timber

As in the Portland Timbers, a Major League Soccer team that joined the league in 2011

5

Courage

For the North Carolina Courage, a team in the National Women's Soccer League

4

Cup

For the World Cup, a soccer event that occurs every four years

3

Victoria

For Victoria Beckham, formerly of the band Spice Girls and wife of David Beckham

3

Dash

For the Houston Dash, a team in the National Women's Soccer League

2

Lilly

For player Kristine Lilly, who played on the US women's national team for 23 years

2

Bombonera

La Bombonera, in La Boca, Argentina, considered a very imposing environment; both for opponents and fans

2

Brandi

Brandi Chastain, an American soccer player who twice won the gold medal in the Olympic games

1

Sun

Sun Wen, a player from China who won the FIFA Female Player of the Century in 2000

1

Lotta

For Lotta Schelin, a professional soccer player from Sweden who plays the position of striker

0

Dribble

Players use their feet to dribble the ball down the field

0

Solo

Hope Solo, a goalkeeper, a two-time Olympic gold medalist

0

Chelsea

For the Chelsea Football Club that competes in the Premier League

0

Kasey

For Kasey Keller, a former goalie for the US men's soccer team

0

Amandine

As in Amandine Henry, a member of the French senior team who is a defensive midfielder

-1

Delia

For Delia Smith who has a majority share in the Norwich City team

-1

Marta

Marta Vieira da Silva, from Brazil, who plays on the Orlando Pride in the National Women's Soccer League

-1

Abby

Abby Wambach, an American soccer player who won the U.S. Soccer Athlete of the Year award six times

-1

Cobi

Cobi Jones, a former player, currently is an analyst for the Los Angeles Galaxy

-2

Fifa

The sport's international governing body

-3

Hamm

Mia Hamm, a US player who led her team at three Olympic Games

-3

Azteca

Refers to Estadio Azteca, in Mexico City, the venue considered one of the most hostile towards opposing teams

-3

Michelle

for Michelle Akers of the United States, considered one of the greatest female soccer players of all time.

-3

Louisa

For Louisa Necib, a player from France who won 19 titles with the French club Lyon

-4

Sawa

For Homare Sawa, a Japanese player who helped lead her team to a silver medal in the 2012 Olympics

-4

Prinz

For Birgit Prinz, from Germany, a three-time FIFA World Player of the Year

-4

Pride

Refers to the Orlando Pride, a team in the National Women's Soccer League

-4

Azadi

Azadi Stadium, located in Tehran, Iran; home of the Iranian National team, the stadium once held 128,000 fans for a World Cup qualifying match

-5

Referee

A neutral person who ensure the rules of the game are followed
Community Dogs with Soccer Inspired Names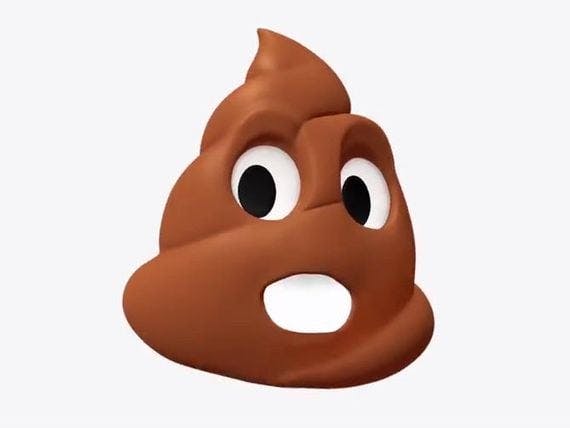 Mkdwoqjbniuedkhtvuw
Female
Poo-Shi
Kentwood, LA
Personality
intresting fat
we thought of all the soccer players we like and took the first letter of their names and line them up! we love our piece of poop-shi