Introduction
Some of us don't officially declare it the holiday season until we see The Nutcracker. That famous suite in the ballet has become iconic on the radio, at festivals, during light shows, and more. If you're head-over-heels for your pooch like you're head-over-heels for this ballet, then maybe a Nutcracker inspired name is the perfect idea for your new fur child, whether purchased, adopted, or rescued. We're here to give you some monikers to consider as you ponder all things Nutcracker! Pull up a chair (and dog bed) and make your decision. Even if you don't find what you're looking for here, check out our other name guides. We've got tons, and you're bound to run into the right title for that collar somewhere along the way.
The Nutcracker Inspired Dog Names in Pop Culture
Featured Famous Dog with a Nutcracker Inspired Name
Pig
We know, we know. Pig? What does that have to do with The Nutcracker? Bear with us. We've all heard of The Nutcracker, but what about The Mutt-cracker in Birmingham, Alabama? Trust me, sometimes you just can't know about this stuff unless you're writing a name guide for Wag! But come on. The Mutt-cracker? Please and thank you.
During the holiday season, it's a team effort between the humane society and the Birmingham Ballet. It's an event and fundraiser that seriously needs to catch on a little more. What's better than smart dogs in frilly, pink tutus doing their fine, canine thing on stage? If we included dogs, the masses might get a little more excited about ballet. Of course, serious dancers might scoff at the idea. But this article and Wag! itself aren't about them. We welcome the dog-obsessed, toe-shoe-wearing kings and queens here! We mean, could you have a happier holiday?
Pig was the name of the 3-year-old dog that finally got a shot at center stage in 2016. Pig quickly became known as "the pirouetting pet," the cute, Act 2 doggo of the Sugar Plum Fairy played by Katherine Free. Short spine syndrome didn't stop Pig from becoming a true star. Even though her head was fused with her shoulders, she hopped around and twirled just fine. You've absolutely got to seek out the Pig video from 2016. Your dog-loving soul will be brimming with delight in no time at all. It's pawfect in so many ways. Pig got treats, and the humane society raised necessary funds during the most charitable time of the year.
To boot, there were roughly 30 other dogs in the show altogether. Some were trained, and some were simply rescues who liked having a good time with ballerinas. Some were Pugs, and they basically did it the Pug way (Pug Life, yeah?): sit, stare, and snort. Would you want it any different, though? We didn't think so. And you'll be happy to know that a Great Dane accompanied Drosselmeyer when he brought Clara the fantastic Nutcracker. It made you ask the question: Who's the real prince here?
Pig was certainly the princess of the night, and considering everyone who knows and loves the ballet waits for the Sugar Plum Fairy in the Land of the Sweets, we obviously understand who stole the whole show. The dogs rehearsed and everything! They were truly unforgettable stars.
The Nutcracker Inspired Dog Name Considerations
If you're thinking about The Nutcracker, you know that you have a bevy of beloved characters to choose from. The lists below will certainly help put you and your pooch on the name-picking path. If you're going for that immediate recognition (you know, when your friends and family hear the selected title for the first time), then choose a character: "Nutcracker," "Sugar Plum," or "Drosselmeyer." If you want to make more of a subtle nod to the ballet, try "Clara," "Mousy," or "Cavelier."
You might also turn to some names behind the show, the ones of the makers themselves: "Pyotr," "Marius," and "Lev." You could even research dancers who've performed the roles, such as "Rudolf," "Mikhail," and "Morris." You might also like "Ginger" or "Gingerbread," "Candy" or "Cane," or maybe "Dew Drop" or "Midnight." Sometimes, it's a good idea to watch clips or a full version of the show to truly soak up the experience again and hunt for monikers that match your dog's personality and appearance. It's a wonderful display of good triumphing over evil, dreams coming true, and happily ever after, which we definitely think you should believe in when it comes to the canine realm. We hope our name guide inspires you. Give your magical fur child a magical title that will walk and Wag! with them wherever they go.
Male The Nutcracker Inspired Dog Names
Votes
Name
Vote
1

Fritz

For Fritz Stahlbaum

1

Nutcracker

After one of the main characters and the show's namesake

1

Soldier

Because of the Nutcracker's many soldiers

1

Francisco

The San Francisco Ballet made it popular in the U.S. in 1944

1

Rudolf

For Rudolf Nureyev, who performed in The Nutcracker

1

Mikhail

For Mikhail Baryshnikov, who performed in The Nutcracker

1

Cane

For the candy canes from Russia in the Land of the Sweets

1

Flute

The Danish Shepherdesses perform on their flutes

1

Waltz

The flowers perform a waltz

1

Peter

Because of St. Petersburg, Russia, the birthplace in 1892

1

Lev

For choreographer Lev Ivanov

1

Gingerbread

Clara finds herself amid gingerbread soldiers in her dream

1

Tin

Tin soldiers join the gingerbread ones

1

Toya

A play on the "March of the Toy Soldiers"

-1

Stahlbaum

After the mayor

-1

Mayor

Because of Mr. Stahlbaum, the mayor

-1

Drosselmeyer

Remembering the Stahlbaum's godfather/"uncle"

-1

Owl

In honor of Owl, changing into Drosselmeyer

-1

King

For the Mouse King

-1

Cavelier

Remembering the Nutcracker Prince

-1

Morris

For Mark Morris, who performed in The Nutcracker

-1

Coffee

After the coffee from Arabia in the Land of the Sweets

-1

Pyotr

After the score composer, Pyotr Ilyich Tchaikovsky

-1

Marius

For choreographer Marius Petipa

-1

Hoffmann

Ballet inspired by his "The Nutcracker and The Mouse King"

-1

Woody

Because of all the wooden soldiers

-1

Dumas

Ballet inspired by his adaptation of Hoffmann's story

-1

Alex

For Alexandre Dumas

-1

Midnight

When the clock strikes midnight, things begin to happen

-1

Doc

For the doll doctors that help carry the wounded away
Female The Nutcracker Inspired Dog Names
Votes
Name
Vote
1

Clara

After Clara Stahlbaum

1

Sugar Plum

In honor of the Sugar Plum Fairy

1

Ginger

Because of Mother Ginger

1

Dew Drop

After the Dew Drop Fairy

1

Candy

For the candy canes from Russia in the Land of the Sweets

1

Celesta

After the instrument used in the featured suite

1

Eve

The Stahlbaum's holiday party is on Christmas Eve

1

Slipper

Clara throws her slipper at the Mouse King to distract him

1

Viola

An instrument used in the ballet

1

Timpani

An instrument used in the ballet

-1

Snowflake

For all of the snowflakes and the Snow Queen

-1

Queen

Because of the Snow Queen

-1

Mousy

Remembering the Mouse King

-1

Fairy

In honor of the Sugar Plum Fairy

-1

Rosebud

For the rosebuds and flowers

-1

Sweets

They journey through the Land of the Sweets

-1

Christmas

In honor of the Christmas Party and the seasonal performance

-1

Ballet

Since The Nutcracker is a ballet, after all

-1

Holiday

The Nutcracker is set around a holiday

-1

Magic

For the magic Drosselmeyer uses to repair Clara's nutcracker

-1

Dreamy

Clara dreams of far-off places that make up the ballet

-1

Cocoa

After the chocolate from Spain in the Land of the Sweets

-1

Shepherdess

The Danish Shepherdesses perform on their flutes

-1

Classic

For many, this is their intro to classical music and ballet

-1

Marie

Clara's name in the story version (Clara is Marie's doll)

-1

Dolly

For the dolls that aid the wounded soldiers

-1

Castle

For the magic castle in the Land of the Sweets

-1

Clarina

A play on clarinet, an instrument used in the ballet

-1

Cymbal

For cymbals, instruments used in the ballet

-1

Harper

For the harp, an instrument used in the ballet
Community Dogs With The Nutcracker Inspired Names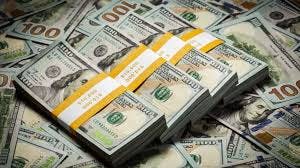 Bob
Male
Mutt
Cannon, KY