How to Train Your Dog to Accept a New Bed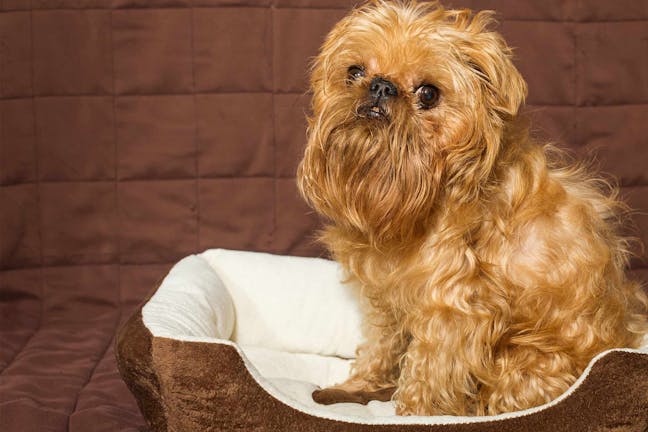 Introduction
So, you went out and bought your pup a brand-new bed.  He should immediately love it and do his best to thank you, right? It's a nice thought, but with some dogs, this simply isn't the case. This just doesn't seem fair after the hours you spent trying to find the perfect bed. But, no, your pup wants to sleep on that stinky chewed up bed that is covered in far too many slobber stains.  Worse yet (yes it can get worse), when you haul his old bed away he continues to ignore his new bed in favor of a slice of convenient floor.
And if this isn't enough, he chooses to sleep on the floor right next to his new bed! Part of the problem is that your pup sees his old bed as part of his territory. At the same time, he has no idea what this new bed is. It doesn't smell of him or his "pack" and he may not be willing to "trust" it yet. Fortunately, with a little time and effort, you can quickly get your pup to start enjoying his wonderful new bed. 
Top
Defining Tasks
Whether your pup has always slept on his own bed and you are simply replacing it or he is getting his first bed, the idea is to get him to sleep on his bed instead of yours. Half the battle is making sure that the location you choose for his bed is in a quieter part of your home. Your dog will seek out a place to sleep that is warm, dry, and that he feels is safe.
If you are introducing your pup to his bed for the first time, try to see where he typically curls up to sleep. Most dogs have a favorite spot. As long as this spot is workable, it is the perfect place his new bed. Your pup is a creature of habit, which will help make the process of getting him used to his new bed go much more smoothly. 
Top
Getting Started
The big thing about a new bed is that there are no scents whatsoever belonging to any member of his "pack" anywhere to be found. If you are replacing an old bed, be sure to put the new one in the same spot. This will help your pup make the transition. To get him used his new bed, you will need a few things:
Treats

Toys

Blankets

A sheet

Quiet

Time and patience

It will take your pup a little while to get used to his new bed, the most important thing you can do is be patient. 
Top
The No Place Like Home Method
Get rid of the bed
The first thing you need to do when you bring home your pup's new bed is to get rid of the old one. You need to make this a clean break.
I don't like it
Your dog is not going to like his new bed because it doesn't smell right. To him, it is something new, an intruder in his home.
Make it smell good
Try rubbing your hands all over the bed or even laying one of your old shirts on top of it. The idea is to see if your scent will help draw your pup onto his new bed. If it does, be sure to praise him and give him a treat.
When he won't go to bed
If your scent isn't enough to convince your pup to test out the new bed, use one of his blankets to cover the top of the bed. This should solve the problem as his bed will now smell just like him and he should see it as part of his home.
Be patient
Even after you have made every effort to make his new bed fit in, it could still take him time to finally stop being stubborn and clamber on his bed for a nap. Be patient and reward him every time he does until he simply forgets it's a new bed.
The Scent Transfer Method
Represent
In your pup's family or pack, there is an alpha male and/or an alpha female, just as there would be in the wild. Your pup sees you as the leader. As such, your scent is very important to him as he sees it as representing safety and security, food, love, and, of course, fun.
Rub your sent
Before you put your pup's new bed on the floor for him, take a few moments to rub it on your skin (it works even better if you are sweaty) to transfer your scent to the bed.
Bring on the family
Have each member of your family do the same thing. To your pup, these will make his bed smell like everyone in his pack.
Place the bed
Place the bed on the ground in place of the old one and leave it alone. Let your dog come over and sniff at it. He should be able to pick out the scent of each individual member of your family.
On he goes
This should be more than enough to convince him that it's okay for him to use his new bed. But you can always toss a treat or two on it to finish the job. Be patient, it will take him a little time to get used to his new bed.
Hang on to that old bed
Before you get rid of the old bed, cover it with a sheet.
Give it time
Leave the sheet on his bed for a few days so that it can absorb a healthy dose of the smells of the old bed and your pup.
Remove the sheet
Remove the sheet from the old mattress and use it cover the new one. The sheet still smells just like the old bed. Not only this, but it helps to disguise the way the new bed looks.
Get rid of the old bed
Get rid of the old bed. This way the only bed your pup sees and smells is the new one that smells like the old one. He should be quite happy to climb on it for a nap or at bedtime.
Slow peel
Slowly over the course of a few days start sliding the sheet off the bed until you can finally remove it. By now your pup should have no problem sleeping in his "new" bed.
By PB Getz
Published: 12/07/2017, edited: 01/08/2021
---