How to Train Your Beagle Dog to Be Off-Leash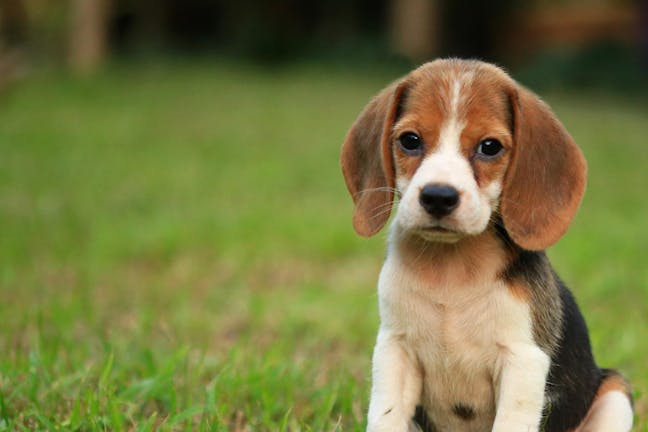 Introduction
Beagles are both scenting hounds and hunting dogs. What that means, is that your beagle is highly motivated and incredibly good at locating scent and then hunting whatever made that scent. Beagles are also intelligent, high-energy dogs. As a result, it can be difficult to control Beagles when they are off-leash. They are fast, figure out how to get away, and are very interested in picking up a scent and running. A Beagle, even when contained in a fenced-in enclosure, tends to be a bit of an escape artist. If there is a chink in the fence he will find it and be after whatever is on the other side, a squirrel, rabbit, cat, something that passed by four hours ago and left a scent trail! 
Beagles have a reputation for being stubborn and difficult to train. However, understanding that Beagles have a highly developed sense of smell, which makes them highly distractible, and that they were developed to use that smell and gifted with high energy to run after whatever made it, may help you understand how to direct your Beagle's talents, rather than punish him or lose patience with your Beagle for "being stubborn" .
Top
Defining Tasks
Because Beagles are so distractible due to their extraordinary scenting capabilities, you will need to do a lot of foundation work with your Beagle, developing a strong relationship and basic obedience commands such as 'sit', 'stay', 'down', and 'come'. It is important to establish commands and on and off-leash behavior with your Beagle as young as possible. 
Although some people opt for the solution of not allowing their Beagle off-leash or out of an enclosed area, accidents do happen; gates can be left open, leashes dropped. It is always important to have off-leash control of your dog so that you can keep him safe. Also, because Beagles are such high-energy dogs, they require a lot of exercise. Your Beagle can run a lot faster and further than you can, so providing off-leash exercise may be important to physically stimulate your dog. 
Some people use their Beagles for scenting and hunting. If this is the case, good off-leash control will be essential to allow your Beagle to work and keep him safe.  You will want your Beagle to respond to a command of 'come' or a whistle and return to you when directed. Other off-leash behaviors that are beneficial are 'sit-stay' and 'down-stay' to prevent your Beagle from running into danger or chasing other pets.
Top
Getting Started
Although Beagles are usually good around other dogs, they are not usually so good around other small pets. When working with your dog off-lead, be aware that your Beagle may be motivated to chase cats and other small pets and take precautions for other pets' safety. Remember, you will need to pay constant attention to your Beagle when he is off-lead as anything from a squirrel to an errant scent can cause him to take off at breakneck speed and requires correction to keep him safe. Beagles tend to be food, play, and socially motivated, so using treats or a toy to reinforce off-leash behavior and then moving to providing praise and affection usually works well. You will want to start establishing off-leash behavior with your Beagle on a leash or in a safe enclosed area. Remember, Beagles are very good at escaping so make sure enclosed areas are just that! Many Beagles trainers use a whistle to provide a good recall signal, as it is loud, distracting, different from background noise and sends a clear message to the dog.
Top
The Reliable Recall Method
Set up
If your dog is not responding to your current recall command, switch to another command to start fresh. For example use "over here" instead of "come", or use a whistle that creates a loud noise that carries some distance and is very noticeable. Start with your dog in an enclosed area with few distractions. Only a short distance away, hold a smelly high-value treat so your dog can smell it and signal him to come.
Reward and practice
When your dog comes when called, provide the high value treat. Gradually increase distance and distractions and practice recall.
Switch rewards
Once your dog is coming to you for treats, switch to a toy and playtime. When your dog is reliably coming to your dog for playtime, switch to praise and affection.
Avoid negative consequence
Never follow up the 'come to me' command with anything unpleasant. Avoid immediately putting your dog on a leash or ending playtime after he has come to you. Instead, wait a bit then reattach his leash and leave the park or play area.
Never repeat command
Do not repeat the 'come to me' command. If your dog does not respond, go get him or distract him and when he looks at you, lie down. Your dog will usually come investigate. Or, get his attention and then run the other way and your dog will probably follow you. Do not chase your dog, as this creates a fun game for him (and you probably can't catch him anyway).
Use 15 ft lead
Put your dog on a very long lead, start with 15 feet in length.
Guide with lead
Teach your Beagle to come and guide with the lead if he is distracted and does not obey.Do not repeat the command. Provide a treat when your dog comes. Repeat to establish.
Increase length
Increase the length of the lead gradually until you are working with a lead line 40 -50 feet in length. Continue to practice 'come' and reward and reinforce behavior.
Switch rewards
Switch from treats as a reward for coming to using a toy and eventually, praise and affection.
Remove lead
Start practicing off-leash in a safe enclosed area. Continue to command 'come', 'down-stay' or 'sit-stay' to control your dog and provide praise and affection. When recall is well established you can move to open areas, off leash.
Use smelly treat
Start in a small enclosed area, or indoors. Smear some peanut butter or cream cheese on your fingers.
Command 'touch'
Sit your dog down a few feet in front of you, and say "touch", your dog will smell the treat and come over to lick it off.
Increase distance
Increase the distance and repeat until your dog is coming over whenever you say "touch" and licking your fingers.
Vary treat
Once 'touch' is established, stop using peanut butter and replace with a less messy treat. Say "touch" and when your dog comes over and touches your fingers, provide the treat. Repeat and increase distance until well established.
Practice outdoors
Now start taking your dog out in larger outdoor areas and provide the 'touch' command, reinforce with treats. You can now use this command to get your off-leash Beagle to return and touch your fingers.
By Laurie Haggart
Published: 12/14/2017, edited: 01/08/2021
---