How to Train Your Dog to Ignore Squirrels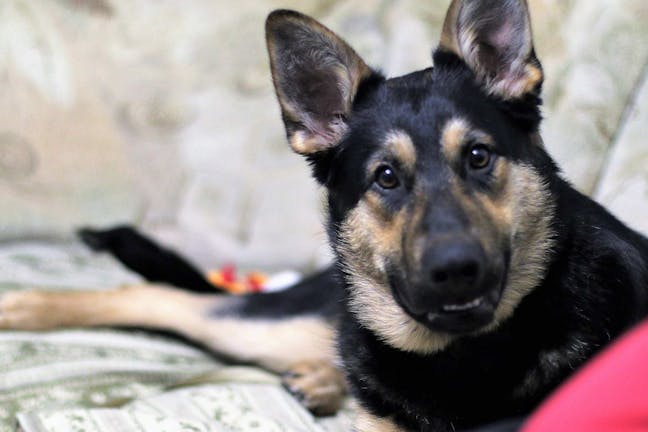 Introduction
Most dogs love to chase toys, balls, and wildlife. One particular animal that seems to really get dogs going is the squirrel. While allowing your dog to hunt or sniff after squirrels might not seem problematic, this behavior can quickly escalate and cause potentially dangerous situations to occur. Anything from pulling you off balance while walking or graduating from chasing squirrels to chasing children or bikes or joggers can cause serious injury to you, your dog, and other people.
Training your dog to ignore prey animals like squirrels can take time and requires patience and consistency. It's in your dog's best interests to acquire this training for his safety. A dog who obsessively chases after squirrels is more likely to run into the street after one and possibly get hit by a car or get lost wandering away from the yard. Teach your dog to ignore squirrels and other small animals, and you'll be doing yourself and your dog a favor.
Top
Defining Tasks
Dogs chase squirrels because it's an enjoyable activity for them and one that is hard-wired into certain breeds. Hunting wildlife is a primal instinct in dogs, so the training process to control or override that intuition can be a lengthy one.
Certain breeds have a more intense prey drive and may take longer to train. It may be more difficult for herding dogs like Border Collies or a dog bred to flush out small animals, such as a Beagle or Wire Fox Terrier, to suppress their prey drive around squirrels. Extra patience and practice will be required for these breeds of dog. Regardless of breed, with dedication and concentrated effort, your dog can learn to ignore squirrels too.
Top
Getting Started
The three training methods require toys, treats, and a durable leash. Being creative as well as patient will make the training process easier and more enjoyable for you and your dog.
Remember to take a break if you become frustrated or angry with your pup and keep the training sessions short enough, so your dog doesn't become bored.
Top
Place treats around your yard
Take some of your dog's favorite treats and hide them in areas around your backyard.
Put your dog on the hunt
Let your dog loose in your backyard so he can scent and "hunt" out the treats instead of focusing on chasing squirrels.
Repeat
Repeat the "Find It" game with treats up to two times per day, preferably around meal times. This process can redirect your dog's focus and energy away from the squirrels in the yard.
Change it up
Keep your dog engaged and on his toes by switching the "Find It" game up every few days. Instead of using treats, hide chew items or food puzzle toys around the yard.
Try alternative scent trails
To keep things interesting for your dog, consider using alternative scent trails on the dog's toys, like game scent.
Teach 'leave it'
Begin practicing this command indoors with one of your dog's toys. Have your dog on a leash. Throw the toy and say "leave it" in a confident tone. Restrain your dog if he moves, then practice this step again. Once your dog masters this skill, you can move him outdoors for further training.
Observe your dog's body language
Watch your dog carefully so you can intervene with the 'leave it' command the instant he notices the squirrel.
Redirect
Keep your dog focused on you by immediately giving him a second command. 'Sit' is a popular and natural follow-up command to 'leave it'.
Praise and reward
Once your dog successfully completes this training, be sure to praise him and give him a small treat.
Go for a walk
When your dog is ready, leash him and take him for a walk while practicing these commands. Praise and reward your dog each time he does what you ask of him.
The Sound Aversion Method
Observe body language
Get used to recognizing how your dog responds when he sees a squirrel.
Choose your sound device
Pick a sound device that will make a loud noise, loud enough to distract your dog from the squirrel.
Make a noise
As soon as you see your dog being to chase after the squirrel, make a loud noise such as clapping or shaking coins in a bottle. Your dog will learn to associate chasing squirrels with a loud, unpleasant noise.
Repeat
As this training process takes time, be sure to practice this method repeatedly in short sessions until your dog has mastered this task.
Consider a hissing device
If loud sounds are not promoting success in breaking your dog's squirrel obsession, consider using anything that makes a hissing sound. This sound will distract the dog and force him to refocus on what you are doing.
By Erin Cain
Published: 12/08/2017, edited: 01/08/2021
---