How to Train Your Dog to Poop in a Litter Box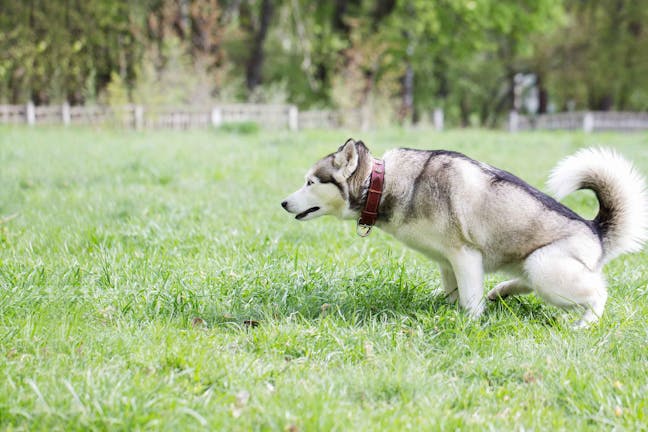 Introduction
There are many reasons you might want your dog to go potty inside your house rather than taking him for a walk or letting him outside to go. Larger metropolitan areas may not have easily accessible grassy areas to walk your dog. Apartment living, especially high-rise apartment living, may give you reason enough to teach your dog to poop in a litter box rather than having to put your dog on a leash and walk him outside several times a day. In areas where extreme winter weather conditions can be tough for small and tiny breed dogs, walking your dog outside can be all the more difficult. Finding a clean patch of grass for your dog to poop on might be a challenge in the middle of a snowy winter, especially for those small breed dogs. Owners who have a more difficult time getting their dogs out on a regular basis may also want to consider teaching their dog to poop in a litter box.
Top
Defining Tasks
Teaching your dog to use a litter box within your home is not difficult. However, it will require time, dedication, and patience. If you have a cat in your home using a litter box you are going to want a separate litter box for your dog then the one your cat uses. You may also need to consider the type of litter box you provide for your dog. A tiny breed dog may fit just fine in a cat litter box, but a larger dog may need a bin with taller sides or a little bit more room to turn around. This can be a cardboard box lined with plastic or newspaper or it could be a taller plastic box. Consider the gender of your dog and whether he lifts his leg to urinate as you pick the litter box you plan to use for your dog. Teaching your dog to poop in a litter box is not much different than teaching him to poop outside. It's a matter of repetition and dedication.
Top
Getting Started
To train your dog to poop in a litter box you will need the appropriate box for your dog's breed, size, and gender. You will also need time and patience and dedication in showing him where to go each time it's time to eliminate. Be prepared after meals and after waking up to take your dog to the box so that he is successful and learns where he is supposed to go on his own. Also, make sure you have some tasty treats on hand for rewards. Be prepared for some repetitive training sessions but also prepare yourself to do them several times a day to set your dog up for success.
Top
Introduce
Introduce a litter box to your dog. Be sure this is a separate box from the one your cat may be using and keep it in a place where it is visible to your dog, especially while training. If you have a male dog, consider a box with high sides to catch urine if your dog lifts his leg.
After meals
Within a few minutes of eating a meal, take your dog to the litter box, help him inside, and say a key phrase such as 'go potty.'
Treat
Even if he doesn't use the potty the first few times he's introduced to the box, give him a treat for trying and going inside.
After waking
As soon as your dog wakes, especially if he's a puppy, place him in the litter box to go potty.
Key phrase command
Each time you put your dog in the box or take him to the box, use the phrase you choose to tell him what to do. This could be as simple as 'go potty.' This phrase will be what you will say to ask your dog to use the box even when you are no longer taking him to it.
Reward
Be sure to reward your dog each time he uses the box to go potty. You may consider a more high value treat if he uses the potty on his own or goes to the box after hearing your command rather than you taking him to it.
Redirect
If you catch your dog using the house instead of the box, simply redirect him by placing him in the box to finish. You may need to continue taking him to the box until he is ready to go on his own. Do not give him a treat for redirection.
Pick a box
Choose a box perfect for your dog's size and gender. Higher walls might be better for a male dog who lifts his leg. Cat litter boxes could be great for a tiny breed dog. Otherwise, choose a box that will attract your dog.
Filler
Cat litter isn't the best thing for dogs to use, but some love it. Some dogs may eat the litter or play in it. Newspapers, pellets, or dog litter are ideal for a doggie litter box. Some owners use a pee pad on the floor of the box.
Introduce
Take your dog to his new litter box. If he's used to a command to go potty, begin using that. If he has not yet learned a command, pick one and use it each time he goes to use the litter box.
Sniffing around
When your dog sniffs around the house or circles in one place, he is probably searching for the perfect place to go potty. Take him to his litter box and use your command to tell him to go potty.
Other times
Take your dog to his litter box after every meal and after waking. Use the command he is learning to go potty.
Reward
Be sure to reward your dog every time he is successful.
Newspaper
Place newspaper down on top of pellets or material you plan to use for your litter box.
Introduction
Take your dog to the litter box and set him down on top of the newspaper.
Sniff
Let your dog sniff around the box and become familiar with it.
Command
Use the command 'use your box' as he walks around. If he plays, take him out and try again later.
Regular visits
Take him to the box on a regular basis, after meals, and upon waking. Repeat the 'use your box' command each time you place him in the box.
Accidents
Any time your dog has an accident, take him to the box for a reminder of what the box is for. Keep using the 'use your box' command.
Treats
Give your dog a treat with every positive reaction to the litter box. Always reward with a special treat once your dog is successful.
By Stephanie Plummer
Published: 10/26/2017, edited: 01/08/2021
---