Can You Buy a Puppy and Have Them Shipped?
Can You Buy a Puppy and Have Them Shipped?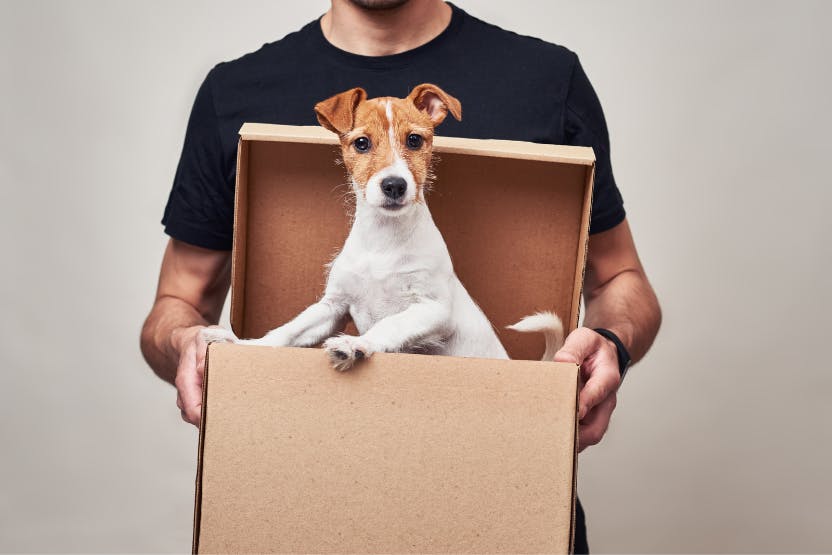 By Emily Gantt
Published: 01/07/2022, edited: 01/07/2022
Save on pet insurance for your pet
You don't have to choose between your pet and your wallet when it comes to expensive vet visits. Prepare ahead of time for unexpected vet bills by finding the pawfect pet insurance.
Overview
The internet is an amazing resource — we can use it to do our shopping, connect with old friends, and even pick a new furry companion. But what happens when you finally find your ideal puppy, but they're across the country? After all, it can take months or years to find the perfect puppy, especially rare or designer breeds, which often come with lengthy waiting lists. To make things easier, many dog breeders will sell puppies online and have them shipped to their new pet parents.

Many pet parents are unaware that you can buy puppies and have them shipped, and most are skeptical at first. Is it safe? And it has to cost a fortune, right? Keep reading to learn all the ins and outs of the pet shipping process.

How popular is pet shipping?
Shipping pets is becoming more and more popular, especially for long-distance pet travel. Some dog breeders also find that shipping is more convenient and economical for getting pups to pet parents who live in a different state.

Several transport companies are solely dedicated to the shipment of pets, including PetCargo and PetRelocation. These pet-specific transport agencies have become increasingly popular in recent months since many commercial airlines have suspended their pet travel programs, including the PetSafe program with United Airlines.

Most pet transport companies in the US ship pets either by plane or by vehicle. Some companies transport pets by boat or by train, though these are less popular options.
Ground shipping vs. shipping a puppy by air
Which is better: ground shipping or flying a pet? Both these options have pros and cons, and neither will work for every puppy. Let's explore some advantages and disadvantages of ground and air shipping to help you decide which option is right for your dog.

Ground shipping
Ground shipping is a safer option for brachycephalic (short-faced dogs) or toy breeds.

Most ground transport companies will take frequent travel breaks to clean the dog kennels and walk the dogs.

Some ground shipping companies will send regular updates and even have websites where you can track your pet's location in real-time. 

Ground transport staff can keep a closer eye on pets during the transportation process.
Air shipping
Air shipping is typically less expensive and much faster than ground shipping.

Dogs must stay in a crate for the entirety of their journey.

There's a higher risk of injury due to stress and temperature changes when air shipping pets.

Air shipping might not be an option during very hot or cold weather or when traveling to states with extreme climates like Alaska. 

Very young or old dogs, dogs with certain illnesses, and reactive or aggressive dogs are typically ineligible to fly by air. 

Brachycephalic dogs are typically not permitted on flights, and some companies may also have bans on certain breeds like bully breeds.

Plane travel can be very stressful for some dogs, especially if they're not used to being confined. 

Flying a pet, especially through a commercial airline, requires a lot of paperwork and documentation. (Check out these tips to ensure your dog is ready for airplane travel).
Considerations for having a puppy shipped
Here are some things pet parents should know and do before committing to having a puppy shipped.

Educate yourself on the shipping company's regulations 
All pet transport companies have regulations regarding paperwork and the types of dogs they will accept.
Before they will accept puppies for transport, pet transport companies require that dogs have current rabies vaccination certificates. 

Most transport companies also require a certificate of original health from a veterinarian, completed within 10 days of the travel date.

For the safety of the animals in their care, most pet shipping companies have strict age requirements for pets. Some transport companies take puppies as young as 8 weeks old, whereas others won't take dogs younger than 4 months old. 

Some pet shipping companies will not transport brachycephalic (short-faced) breeds like Pugs and Frenchies since breathing difficulties are common in these breeds.  

Communicate with the breeder and shipping agency
It's essential that you have an open line of communication with the breeder and pet shipping agency. You'll need to know the pick-up time, pick-up locations, and if there are any layovers or delays. Being able to communicate with the service provider will make the ordeal less stressful and go more smoothly for everyone involved.  

Know it's going to take a while for ground shipping  
You probably already know that ground shipping a pet will take much longer than flying, but it may still take longer than you think. Ground shipping companies take frequent breaks to ensure the pets get adequate exercise and care and allow the drivers to rest, eat, and refuel. What might ordinarily be a 1- or 2-day drive might take up to a week for some ground shipping companies. 
Is it safe to buy a puppy online and have them shipped?
Shipping dogs is a relatively common procedure and is generally considered safe, though accidents happen. It's not unheard of for pets to go missing, become injured, or even die in cargo holds, though these scenarios are extremely rare.

Pet airlines take great care to keep the temperature and pressure controlled and use caution loading and unloading pets. Still, things can go wrong — this is why air transport companies have such strict regulations and protocols regarding the health of the animals they transport.  

The best way to ensure your dog is as safe as possible during transit is to verify that the transport service is certified by USDA Animal and Plant Health Inspection Service (APHIS). USDA APHIS has stringent rules that transporters must abide by regarding the transport of these animals.

For instance, USDA APHIS-certified pet transport companies must adhere to very specific crate guidelines. USDA APHIS also lays out cleaning protocols to ensure dogs aren't exposed to toxic chemicals during transport. You can find a full list of USDA APHIS regulations on page 11 of the APHIS application packet.
How much does it cost to have a puppy shipped?
Many factors contribute to the total cost to have a puppy shipped, and every case is different. For instance, the cost to have your dog driven cross-country is typically much more expensive than having them flown. Cross-country pet transport flights cost between $300 and $1,000 depending on the dog's size, the company, and the distance. Having your dog driven by a private company may cost you anywhere from $2,000 to $6,000.

Other factors that influence pet shipping rates include:

The cost of the travel crate (airlines in particular have stringent crate guidelines)

The transportation company you use

The size and weight of the puppy

The flight or driving distance

Airfare 

Taxes  
Should you have your new puppy shipped?
Understandably, some pet parents have reservations about shipping their dogs. After all, dogs are not a piece of clothing or a lamp — they're living beings with feelings and needs. 
For some parents, having their puppy shipped is the easiest and most convenient way to bring their puppy home.
Driving out to pick up your new pup or meeting the breeder halfway is always an option, though this may require taking time off work, which not all pet parents can do.

If you're thinking about buying a puppy and having them shipped, consider taking out a pet insurance policy on your new furry companion. Insuring your puppy as soon as "pawssible" is essential for preventing high vet care costs. Start comparing insurance plans from leading insurers like Healthy Paws and Embrace and save over $270 a year.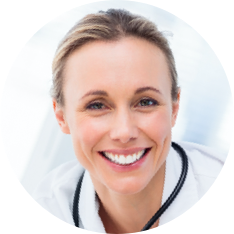 Does your pet have a supplement plan?