Lemonade Pet Health Insurance Pricing, Coverage, & More
Lemonade Pet Health Insurance Pricing, Coverage, & More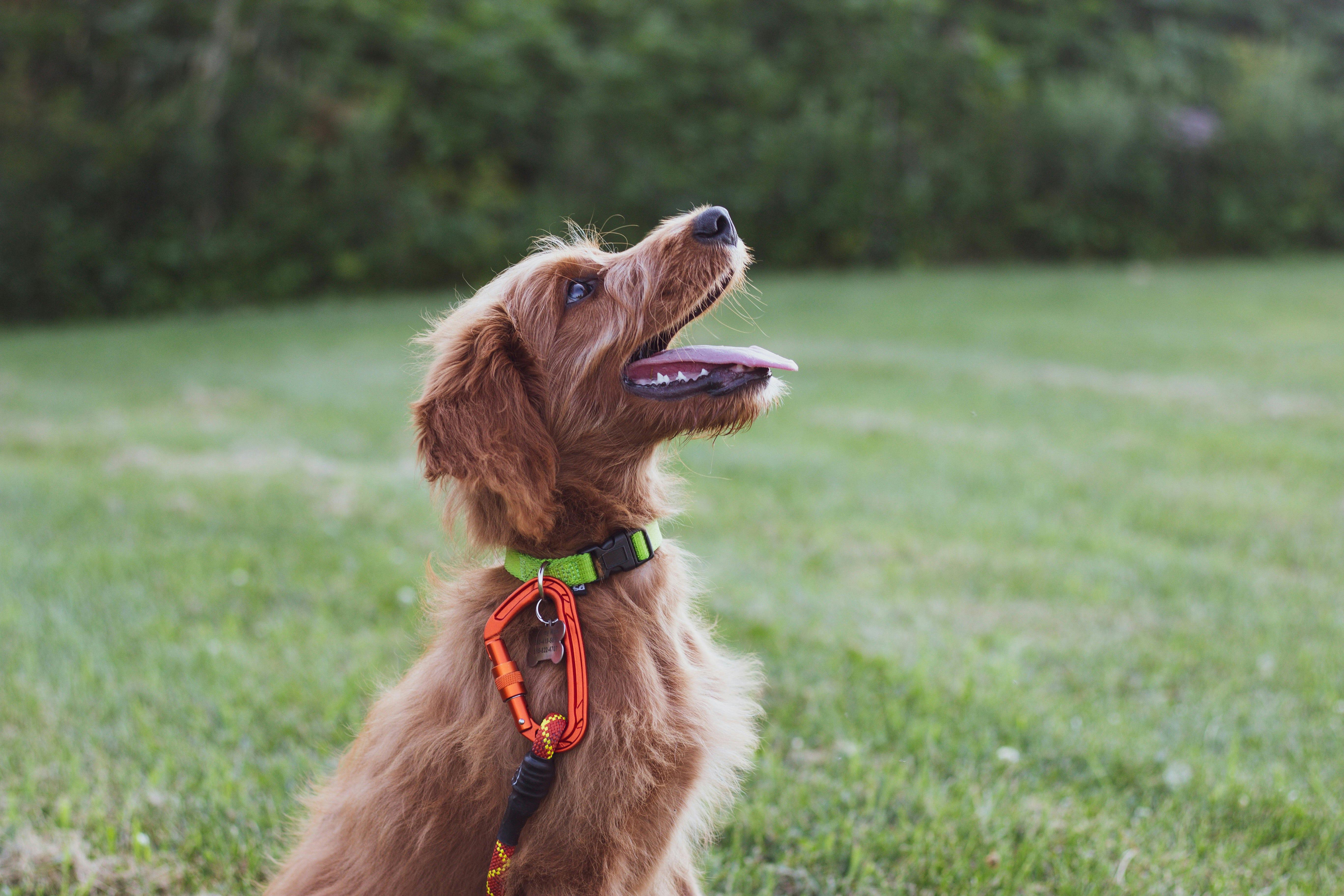 By Leslie Ingraham
Published: 09/09/2021, edited: 09/09/2021
Save on pet insurance for your pet
You don't have to choose between your pet and your wallet when it comes to expensive vet visits. Prepare ahead of time for unexpected vet bills by finding the pawfect pet insurance.
Overview
Updated: 9/9/2021
Lemonade is an insurance company that offers pet health insurance, along with home, renters, auto, and term life policies. For some who need more than one type of insurance, Lemonade is ideal because it encourages bundling, combining health and home or renters insurance in one product at a 10% discount. Pet health insurance with Lemonade covers expenses that occur because of injury or illness and offers an optional wellness package for preventive care.
Keep reading to find out how it works, how much Lemonade Pet Health Insurance costs, and exactly what's covered under the plan.
How much does Lemonade Pet Health Insurance cost?
Lemonade Pet Health Insurance policy premiums are billed monthly and range from $10 a month to about $100. The average monthly premiums are $47.18. Premium costs depend on several factors, including the age and breed of the dog, as well as where they live. Be sure to check on whether your state qualifies for Lemonade Pet Health Insurance, as not all do. 
Also keep in mind the deductibles, which are paid by the owner before benefits kick in, are agreed upon when the consumer decides which Lemonade plan to purchase. The deductible is different for each plan, and may range from $0 for a higher monthly premium, to $500 for lower priced premiums. The Lemonade deductibles are calculated annually so customers are only responsible for the deductible once a year, as opposed to some companies whose deductible is based on the conditions treated. 
Lemonade's annual limits paid claims to $5,000 to $50,000 per year.  Veterinary bills are covered at 70%, 80%, or 90% of the covered expenses that are billed by a veterinary health care provider, once the deductible is paid.
How do I file a claim with Lemonade Pet Health Insurance?
Lemonade offers a smartphone application through which claims are filed. It's easy: just tap the claim button, describe the reason for the claim (i.e. emergency surgery, wellness care, etc.) and let Lemonade's program run through the claim and quickly designate it for immediate payout or transfer to a human claims processor. About 30 percent of claims are paid instantly, some within seconds.
What does Lemonade Pet Health Insurance cover?
Lemonade Pet Health Insurance covers expenses related to unexpected illness or injury, including:
Diagnostic visits and tests or procedures 
Surgery
Hospital stays
Prescribed medications
Other procedures related to a current accident or illness
An optional annual wellness package is available for a small addition to the monthly premium. It includes:
Wellness exam and preventive care
Heartworm test
Fecal tests
Bloodwork
Vaccinations
Physical therapy
A medical advice virtual chat
How to Apply for Lemonade Pet Health Insurance
Lemonade's website and its mobile app make it easier than ever to apply for pet health insurance. Just go to the website, enter a few bits of information about you and your dog and you get an instant decision. The website contains info for you about costs of the different plans, their inclusions and exclusions, and the way they do business. The company accepts pets regardless of their health status, but only approves claims that meet their criteria of having been related to an unexpected illness or injury.
What is the waiting period for Lemonade Pet Health Insurance?
Lemonade Pet Health Insurance covers costs associated with an unexpected illness or injury. Policyholders must wait 2 days before filing a claim that happens after the policy is in effect. Illnesses have a 14-day waiting period, and Lemonade will cover expenses for a cruciate ligament injury 6 months after the policy purchase. These waiting periods ensure that claims are for current occurrences, not pre-existing conditions.
Lemonade Pet Health Insurance reviews
The reviews for Lemonade Pet Health Insurance are mixed. Consumer Affairs has designated it their top pick overall, citing its top-rated app and flexibility in pricing and plans. Also they report that many consumers have left positive reviews on the Consumer Affairs site. Good reviews reported fast service and flexibility with Lemonade, along with other factors like excellent customer service. Others mention that Lemonade offers more affordable health insurance than other pet insurance companies.
The Better Business Bureau, on the other hand, has not accredited Lemonade Pet Health Insurance, and gives it a C rating. There have been 128 complaints over the last 3 years, with 51 having been resolved in the last 12 months. Many have to do with recurring financial transactions that appear to be in error. 
Consumers complain that criteria for approved claims is a moving target and unfairly applied to different claims. Others cited unexpected and unauthorized withdrawals from their bank accounts that are incompletely explained or not resolved at all. 
Lemonade has been in business for 3 years and admits there have been mistakes and issues with their pet health plans. But it insists that all complaints are investigated and thorough responses are made to the customers. 
Is Lemonade Pet Health Insurance right for my dog?
It's up to each consumer to research pet health insurance plans thoroughly before deciding which one is right for them and their dog. Each plan is different and some may be more appropriate for young, healthy dogs rather than older dogs with a tendency to become sick. Reputable insurance companies will be transparent and straightforward about what they offer and how it will fit with your finances and your dog's overall health. 
Some insurance companies will work only with certain veterinarians and will not cover expenses accrued by a doctor outside their network. Lemonade states plainly that any veterinarian will be eligible to have their services covered under their plans. 
Limitations and restrictions are common in any type of insurance and it's critical that Pet Parents do their homework to be sure they're making an informed decision.
It's considered best practice to obtain health insurance for a dog when they're a puppy and healthy. That's when you'll benefit from the best rates and will be covered for those unexpected health care expenses that will no doubt come along.
Are you looking to secure pet health insurance for your dog? Check out our pet insurance comparison chart on our Wellness page.
Looking for more info on pet health insurance? You'll find it in our 
guide to pet insurance
.