Introduction
Sometimes when choosing a dog name people look for something that speaks to their dog's personality, heritage, or role in history. Other times owners look for something witty that showcases their cleverness. But some people want something that is just plain cute. Why not pick an adorable name that will have people going "d'aawwww," each time you say your dog's name? This will endear your pup to strangers and preserve the impression that he is still in puppyhood, long into his adult years. 
Adorable Dog Names in Pop Culture
Featured Famous Dog With An Adorable Name
Boo
There have been many adorable canines that have risen to popularity, especially in recent years as pet influencers have grown more and more prominent on social media.
One adorable dog that you are probably familiar with is Boo, the Pomeranian affectionately dubbed "The World's Cutest Dog." Boo rose to fame about 5 years ago on Facebook where his owner is an employee. Currently Boo has 17 million Facebook followers and has been the subject of two books. Boo: The Life of the World's Cutest Dog, is a biography featuring photos of Boo living his best life, doing his favorite activities, and spending time with his friends. Boo: Little Dog in the Big City chronicles Boo's adventures around town with his best friend, Buddy. On top of his books, Boo has also received brand partnerships, had a stuffed animal created in his likeness (who could resist that?!) and even been the subject of a death scandal! Despite Boo's meteoric rise to fame, he seems to have remained grounded and updates his Facebook page frequently with lifestyle images of him spending time with his family. Boo's name may not make literal sense, since there is literally nothing scary about him (other than how cute he is!) but that is part of what makes his name so delightful.
But Boo isn't the only adorable family dog turned social media influencer that you're likely to know. There's also Marnie, the Shih-Tzu who is known for her long tongue, which is constantly hanging out. Marnie was rescued as a senior pup and now lives in New York City. Since her debut on Instagram in 2014, Marnie has gained over 2 million Instagram followers! She seems to enjoy dressing up in quirky costumes, which pushes her adorableness to the next level.
Two of the most adorable, and most noteworthy dogs in recent years have to be the Obama's Portuguese Water Dogs, Bo and Sunny. Bo was the first pup to be adopted by the Obamas. Sasha and Malia deemed him Bo in honor of their maternal grandfather's nickname "Diddley," and the singer "Bo Diddley." A few years later the Obamas added a second dog, Sunny, to the family. These two fluffy pups appeared in numerous photo ops, and family photos during their time in the White House. They are certainly photogenic! These days they're sure to be enjoying life as everyday family dogs. 
Adorable Dog Name Considerations
When picking an adorable name for your dog there are many aspects to consider. You can choose a name that reflects your pup's personality, his appearance, his size, or even his breed! A small, feisty Terrier might be well suited to a name like Spike. I mean, what is more adorable than a bold name for a pint size pup? Consider names like Bruno, Hulk, Arnold, or anything else you might associate with a body builder. The irony is just too cute.
Any name associated with a cartoon character is sure to be endearing, particularly for larger dogs. Names like Clifford, Fozzy Bear, or Scooby remind some people of their favorite fictional characters, and subsequently their childhoods. Naming your pup after nostalgia will warm hearts to him immediately.
Of course, adorableness is a subjective term, so what is adorable to you may not be the same as what is appealing to others. For instance, some people love when dogs are named classic people names, like Kevin, while others think this is strange. At the end of the day it all depends on your personal tastes. But don't be afraid to think outside the box! Here are some adorable suggestions to get you started.
Votes
Name
Vote
10

Gonzo

Gonzo, goofy character from The Muppet Show

10

Rascal

With a name this cute, you'll never be able to hold mischievous behavior against your pup

9

Bruiser

Bruiser, Chihuahua owned by Elle Woods in the movie Legally Blonde

9

Buzz

A cute choice for a small, busy pup

8

Barkley

An adorable pun for your pet's name

8

Buster

This classic dog name is completely charming

7

Snoopy

America's favorite cartoon dog from the comic strip Peanuts

7

Gary

In honor of SpongeBob SquarePants' adorable pet snail, Gary

6

Bones

A dog's affection for bones is charming so why not name him for it?

6

Snuffles

The family dog from the TV show Rick and Morty has this adorable name

6

Gizmo

The mischievous out of this world pet in the movie Gremlins

6

Gromit

Faithful canine companion to Wallace on the show Wallace and Gromit

5

Goonie

Inspired by the classic 80's film The Goonies

5

Toto

Dorothy's adorable dog companion in The Wizard of Oz

5

Sparky

A silly name fit for an animated dog

4

Fluffy

Fluffy animals are just plain cute

4

Mr. Whiskers

Adding a prefix to any name somehow makes it cuter!

3

Rupert

Rupert Bear, subject of Rupert Bear comic strip by Mary Tourtel

3

Corduroy

Corduroy bear is famous teddy bear character from children's books

3

R2

The most adorable droid, R2-D2, from the Star Wars franchise

2

Buddy

What could be more endearing than a faithful companion

2

Baggins

Bilbo Baggins, lead character of the book The Hobbit is kind hearted and endearing

1

Grumpy

Pups with naturally grumpy expressions are just irresistible

1

Wrinkles

They're anxiety inducing on people, but adorable on dogs

0

Scruffy

You can't go wrong with this classic, cute name

0

Snowball

A fluffy white pup could easily be mistaken for one of these

0

Fetch

A fun activity to engage in with your cute pup

-1

Buttons

Something you might call a stuffed, animal makes an adorable name for a pup

-1

Tiny

Equally adorable for big and small dogs

-1

Biscuits

Nothing cuter than your dog's puppy dog eyes when hoping for a biscuit
Female Adorable Dog Names
Votes
Name
Vote
9

Darlin'

Inspired by the song "Oh! Darling" by The Beatles; a fitting name for the object of your affection

9

Nala

A cute name in honor of the fearless character from The Lion King

8

Cookie

There's just something charming about animals named after food

8

Pumpkin

An old-time term of endearment

7

Paw Paw

Paw Paw was one of the beloved Chow Chows owned by Gilmore Girls character, Michele Gerard

7

Blossom

Few things are as precious as baby flowers

7

LuLu

You can't go wrong with this classic, cute name

7

Coco

In honor of Coco Chanel; ideal for a stylish pup

6

Bubbles

Apt for an upbeat, affectionate dog

6

Bunny

A cute name for a pup with an old soul

6

Daisy

A lovely name for your best girl

5

Mittens

An adorable name for your pup with markings on her paws

5

Princess

You'll definitely treat your adorable dog like a princess

4

Rosie

Roses smell just as sweet as your dog's personality

3

Cupcake

If you have a sweet tooth you'll love this name

3

BooBoo

A common baby-talk phrase for injury, somehow becomes a delightful pet name

3

Penny

A loveable classic name

2

Ramona

Ramona Quimby is an adorable, accident-prone character in the Ramona series of novels by author Beverly Cleary

2

Fleur

French for flower; this gives your adorable pup a sense of refinement

2

Freckles

Perfect for a spotted pup

1

Snuggles

What could be cuter than a snuggle buddy?

1

Angel

Perfect for a gentle girl pup

1

Wags

A sign of affection that is sure to put a smile on your face

1

Lola

This cute name just rolls off the tongue

-1

Barbie

Inspired by Miley Cyrus's adorable pup by the same name

-1

Mindy

It just sounds adorable!

-2

Agnes

The charming young girl character from the movie Despicable Me

-3

Candy

A sweet name for your loving pet

-4

Cindy Lou

Cindy Lou Who is a precious character from Dr. Seuss' How the Grinch Stole Christmas

-4

Puppy

There's nothing cuter than a puppy, right?
Community Dogs with an Adorable Name
Milo
Male
Boston Terrier
Grimes, IA
Personality
Playful
Goofy
We were going on a walk thinking of dog names and I came up with Milo and everyone loved it so much and that is how we got that name .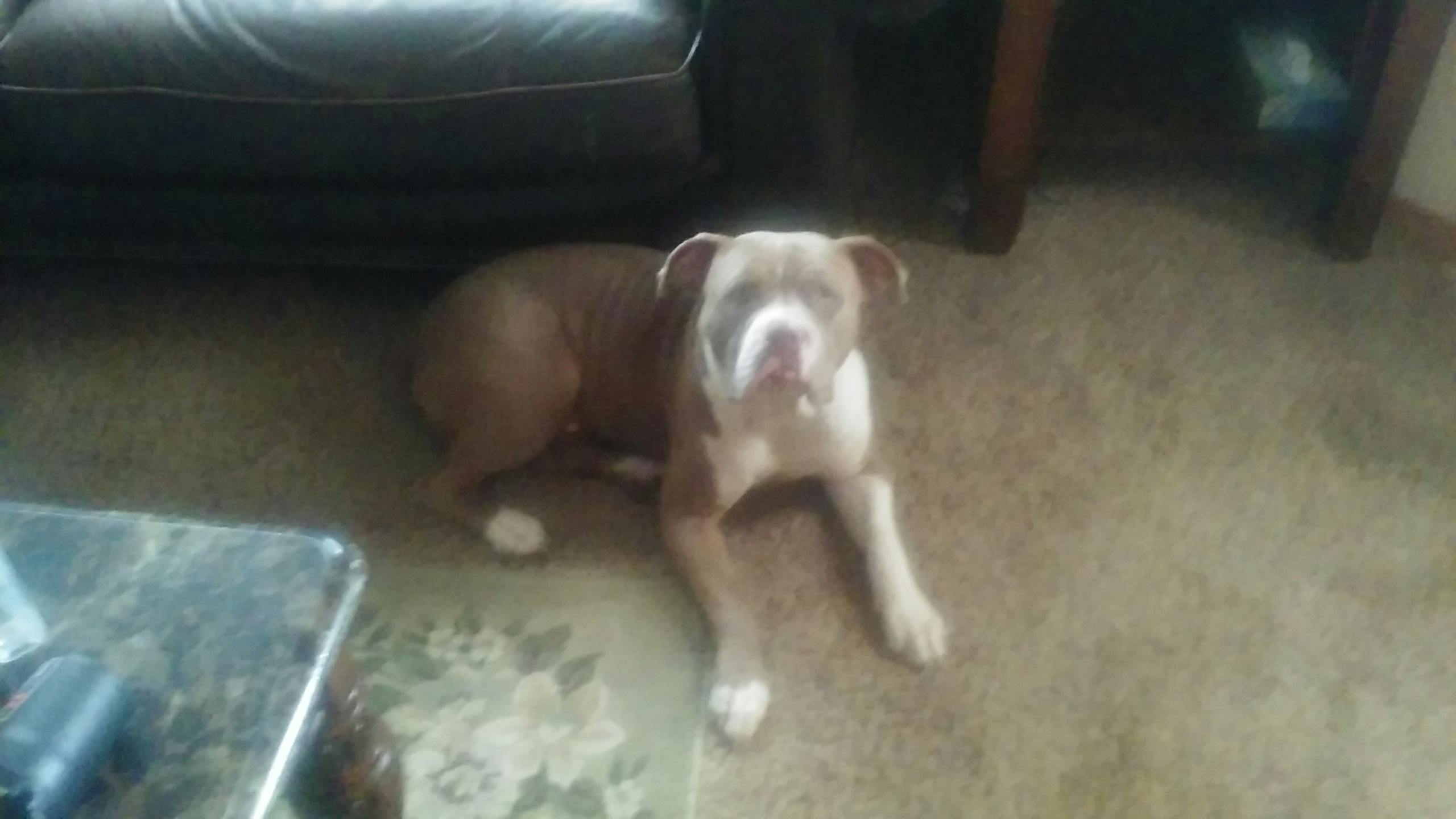 Keffy
Male
American Pit Bull Terrier
Claremore, OK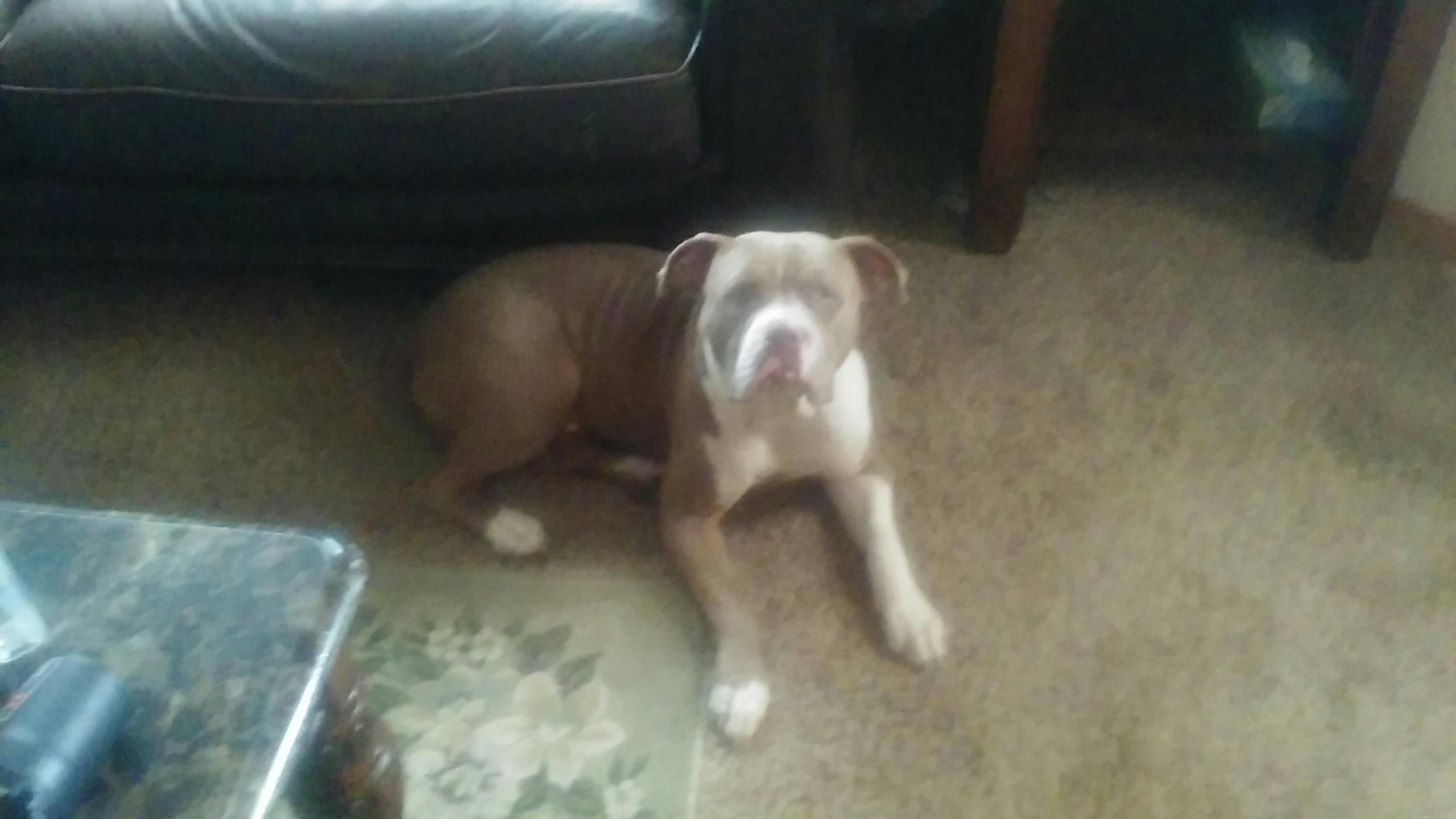 Keffy
Male
American Pit Bull Terrier
Claremore, OK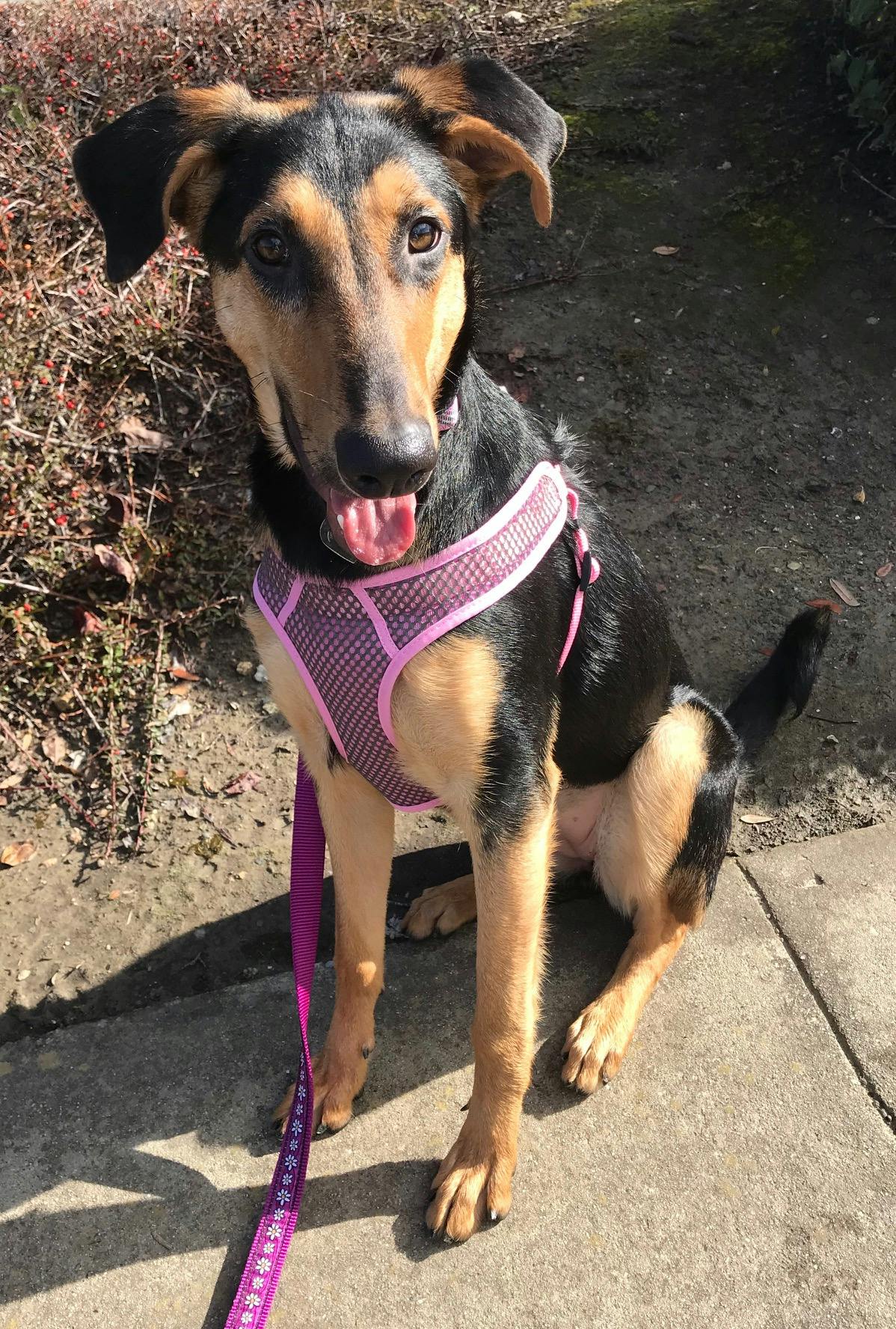 Daisy
Female
Mutt
San Ramon, CA
When I was little I would tell myself one day when I got a dog I'd name it Daisy, so 15+ years later I did (: