Introduction
You've decided to honor the animal kingdom by adopting a puppy and whether you're aware of it or not, it is a small, but relevant form of activism. As Neil Armstrong famously said, "it's a small step for man, but a giant leap for mankind". And in this case, a giant step for "animalkind". Apart from all the joy and affection your new canine friend will undoubtedly give you, you ought to be aware that we, meaning the mankind, are not alone in this world, and that we need to take care and appreciate other species as well.
Book First Walk Free!
Animal Inspired Dog Names in Pop Culture
Featured Famous Dog with an Animal Inspired Name
Crab
William Shakespeare is, if not the most famous writer in the world than certainly the world's most renowned playwright and his works are unparalleled to this day. But who would have thought that out of all the internal and external conflicts, situations and characters that make up the Shakespearean cosmos, he explicitly mentioned a dog only once? Yes, that's right, and this dog's name was none other than Crab! Crab the Dog shows up in The Two Gentleman of Verona, but he isn't some twisted half crab half dog creature, and he shows up in just one scene. Of course, he has no lines, and he is treated with disdain by his master Launce, a clownish servant who accuses him of the following: "I think Crab, my dog, be the sourest-natured dog that lives".
You may ask yourself what was Crab the Dog's wrongdoing? Namely, during an emotional family scene, Crab "sheds not a tear nor speaks a word." Even the cat, as Launce says, was "wringing her hands", whatever that may mean. It is believed that Launce's and Crab's troubled relationship slightly cynically mimics the relationship between the main characters of the play's love triangle. And indeed, it is quite quirky and hilarious.
However, even though Crab the Dog doesn't get a lot of 'airtime' on stage, it is still quite an amazing thing that Shakespeare decided to create a dog with such a unique, unbelievable name. His ingenious creativity is once again on display as he shows his out-of-the-ordinary talent, both for comedy and the art of dog naming. Interestingly enough, even though he plays a marginal part in this play, pop culture took advantage of the appeal of Crab the Dog. In the movie Academy Award-winning movie Shakespeare in Love, Queen Elizabeth I famously declares that 'the bit with the dog' is her favorite part of The Two Gentlemen of Verona that is being enacted in front of her. And of course, who can blame her? It is unusually refreshing to see a depiction of a dog that is not just an ordinary, loving sidekick to his master, but a strong-willed animal, which Crab the Dog certainly is. And if this is not a worthy reason to visit the theatre, we don't know what is. Plus, talk about the conversation starter if you name your pooch - Crab. You two would be the stars of the beach and the talk of the town!
Animal Inspired Dog Name Considerations
If you have a German Shepherd or a Husky, you're probably aware that they are frequently brought into correlation with their close relative, the wolf. There are numerous names you might consider to accentuate the relation of these two species, from the obvious ones such as Wolfie, or to foreign language words, such as the Latin word Lupus (remember the famous Latin expression Lupus in fabula?) or the French Loup. That doesn't mean you should exclude the Spanish word Lobo, especially because it is already deeply entrenched into pop culture.
Then again, if your dog possesses a glorious mane, or his energetic and courageous character simply reminds you of the king of all animals, you can opt for a variation of names that describe the feline monarch, the mighty lion. There is a plethora of names you might consider, and besides, it is a classic in the art of dog naming, perfect for any Chow Chow, Golden or Labrador Retriever, or any pooch that has a sandy fur coat. So, choose between Leo, which is indeed a classic, Lav, the Slavic version, or Aslan, the Great Lion of the Narnia Chronicles, which is actually a Turkish word for this glorious animal.
Male Animal Inspired Dog Names
Votes
Name
Vote
7

Bear

If your dog reminds you of a fluffy bear

0

Aries

If you or your dog happen to be an Aries, go for it

0

Pooh

If you're fond of Winnie the Pooh

0

Panda

Perfect for black and white dogs

-1

Bull

Especially convenient for a Pit Bull Terrier

-1

Kane

Latin word cane, means dog

-2

Armadillo

If you find this animal fascinating, a perfect name for a Chihuahua

-2

Woof

Name your dog in his own terms

-2

Eagle

Perfect for Beagles!

-2

Roar

The mightiest sound in the animal kingdom

-2

Tiger

If you love felines as well as dogs, this is the name

-2

Luan

In Albania, this is what they call their lions

-3

Bjorn

Danish bear is a Bjorn

-4

Hund

A German word for 'dog'

-4

Perro

Spanish word for a dog

-4

Spidey

If you're into arachnids or Spider-Man

-4

Lupo

Wolf in Italian

-5

Taurus

Inspire yourself with the stars

-5

Gecko

If you have an exotic breed, give it an exotic name

-5

Monkey

For brown, cheeky dogs

-5

Hippo

If your doggo likes water, this is perfect

-5

Lav

Means 'lion' in Serbian

-5

Tusk

For dogs that have an ivory fur coat

-5

Donkey

If you're fond of Winnie the Pooh's friend Donkey

-5

Mono

Spanish word for monkey

-5

Maymun

Sounds like My moon, but actually means monkey in Turkish

-5

Croc

Not the slippers, the crocodile

-5

Viper

For agile and fast dogs

-5

Beaver

If your dog likes to play fetch with sticks and branches

-6

Pas

Means dog in Croatian
Female Animal Inspired Dog Names
Votes
Name
Vote
3

Dove

For white dogs

3

Raven

If your dog is black as a raven

2

Foxy

For a slick, attractive canine friend

2

Bunny

For a small bouncy poodle

2

Fawn

If your puppy reminds you of a baby deer

1

Kitty

Sarcastic but cute

1

Coco

A cute rabbit from Animal Crossing

1

Queen B

Be it Beyonce or the bees, it's a perfect name for a glamorous dog

1

Inu

Japanese word for 'dog', as in Shiba Inu and Akita Inu

0

Colibri

Means 'hummingbird' in Hungarian

-1

Moo

If you find cows funny

-1

Piggy

Honor Miss Piggy and your chubby doggy

-1

Owl

For a watchful, patient dog

-1

Kedi

Means 'cat' in Turkish

-1

Zeka

Small fluffy rabbit in Serbian

-1

Ladybug

For a cute, spotted dog

-1

Hula

Native American name meaning 'eagle'

-1

Flutur

Butterfly in Albanian

-1

Pika

Small rabbit-like animal, but with shorter ears

-2

Birdy

Musical name for your dog

-2

Chienne

How the French call a female dog

-2

Meda

Small, fluffy bear in Croatian

-2

Mishka

Small, fluffy bear in Russian

-2

Cadela

Female dog in Portuguese

-2

Zebra

Perfect if your dog has stripes

-2

Mousey

If your dog is little and grey

-2

Dyani

A Native American word for deer

-2

Suri

French word for mouse, spelled souris

-2

Deer

Also sounds like Dear

-3

Leoni

Common name in Germany, lioness
Community Dogs with Animal Inspired Names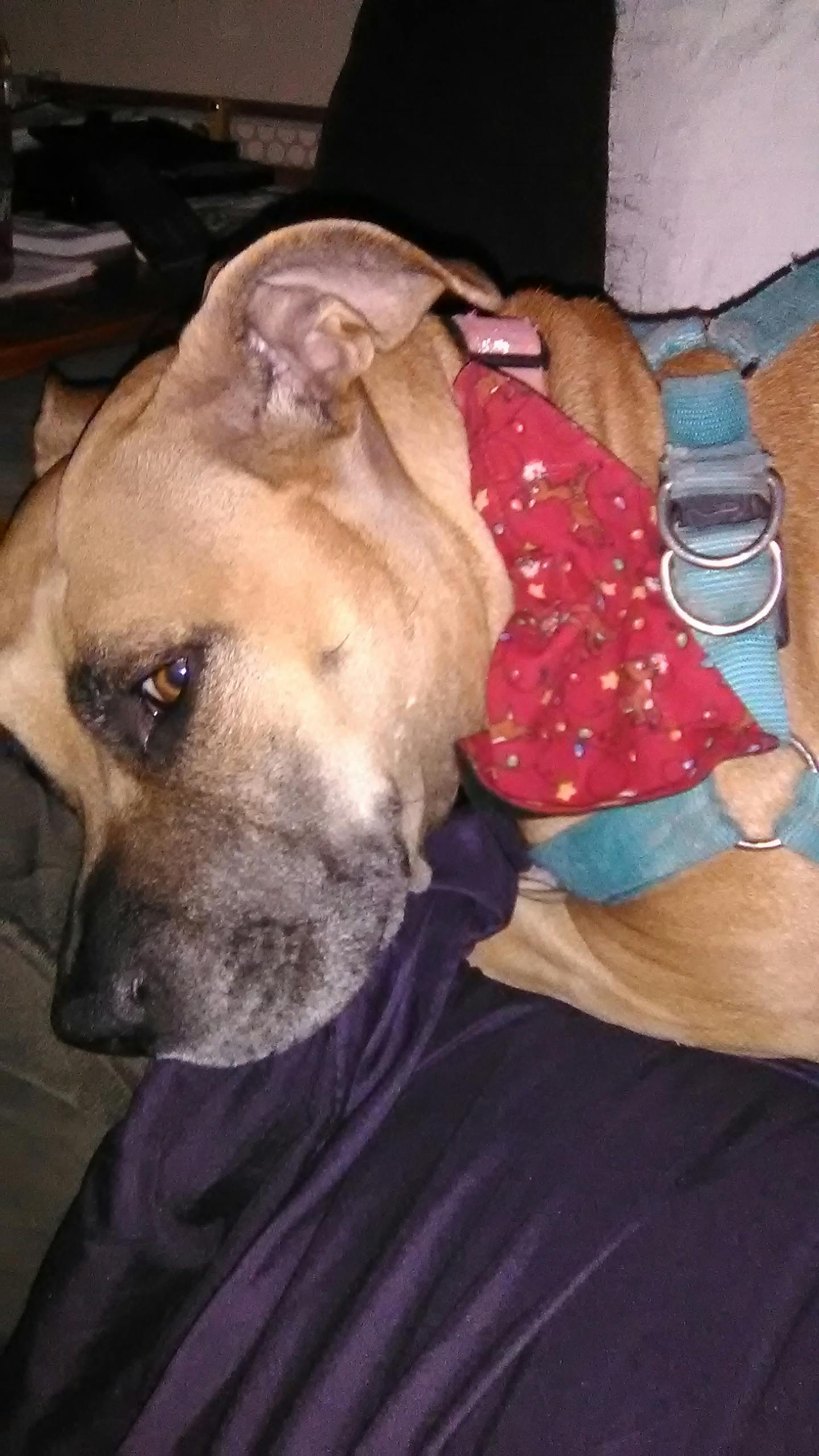 Lady fawn
Female
American Stafforshire Terrier
Beachwood, NJ
Personality
Playful, Loving,cuddles Smart, intuition is Amazi
Lady"Fawn" is named after a pup I had as a kid, when my kid told me she is the runt, I've bottle fed her & her color is Fawn That was it for me I took as a sign from my Mom in heaven to get this pup before my 1kid went in USAF & other soon to be graduating HS to "fill my empty nest" I'm so Grateful to now have her as a service dog now too!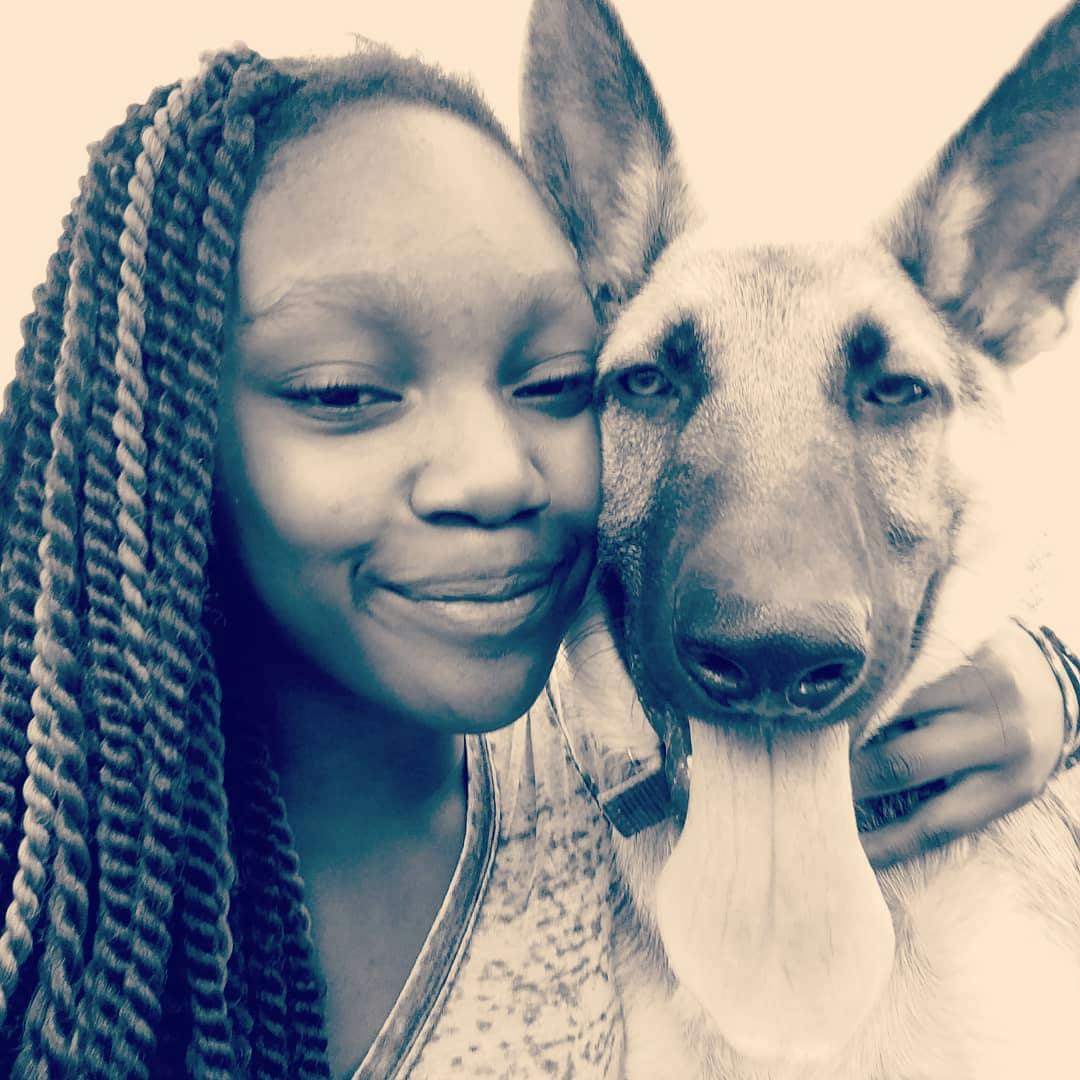 Fergus
Male
German Shepherd
Fergus Falls, MN
Personality
Playful, loving, rowdy, ADORABLE
I was getting him and I found my birth father who told me that we'd be moving to Arizona soon. So I wanted to take a "little" piece of Fergus Falls with me!!!