Introduction
A new addition to the family is always a happy event. Sometimes the most logical way to begin the naming process for your new pup is to consider their breed. The Border Collie is an intelligent, active, affectionate breed that is known for their work as farm dogs. Using commonly recognized breed characteristics like temperament, intelligence, and activity levels can be a great way to inform your name selection process. Don't forget to keep it fun, after all the Border Collie is a very fun dog to own!
Border Collie Dog Names in Pop Culture
Featured Famous Dog with a Border Collie Name
Jean
Border Collies are a beautiful, intelligent breed, and as a result they often receive rolls (starring or supporting) in movies, television shows, and commercials. They are renowned for being a working breed, so they often show up as farm dogs in pop culture. What better name to bestow on your Border Collie than one inspired by the breed's role in pop culture?!
You may be surprised to know that the first dog to star in films was a Border Collie named Jean! Jean was the pet of an aspiring American actor named Laurence Trimble. One day, by happenstance Trimble encountered a director who need a true canine actor to star in a film. He promised Jean would be perfect for the part, and sure enough, she nailed her audition. Soon Jean was in high demand and the pair ended up making over 15 films together. The studio that discovered Jean was called Vitagraph Studios, therefore Jean became known as the "Vitagraph dog."
In the Academy Award winning film Babe, the pig protagonist is raised by a surrogate mother, a Border Collie named Fly. Fly is charged with looking after Babe, the orphaned piglet. She treats him like one of her own puppies and teaches him how to herd sheep. As a result, Babe is able to prove his value as a farm worker (much to the chagrin of Fly's husband, Rex, another Border Collie character) and is thus spared being sold as a prize ham.
Another notable Border Collie character that you may have seen on the silver screen is Hector, the protagonist in the movie Heck's Way Home. The dog, Hector, becomes separated from his family when they move to a new home and has to find his way back to them while avoiding a determined dog catcher portrayed by Alan Arkin.
In addition to appearing on film, Border Collies have had roles in many books. There is the story of the injured Border Collie named Tess that appears at the clinic of a country veterinarian in Sheepdog in the Snow by Mark Niemann-Ross. The book Rose in a Storm by Jon Katz tells the story (based on real events!) of a Border Collie named Rose who saves her owner's wife when she becomes lost in a snow storm. As you can see, there are many noteworthy Border Collies, fictional and non, that could inspire the name of your pup!
Border Collie Name Considerations
When naming your Border Collie, you may wish to take into account all of their breed characteristics as a basis for choosing the perfect name. You can consider things like their place of origin and the purpose of the breed, their temperament, and their physical traits in your naming process. This breed comes from Scotland is a determined herding dog. They are happiest when they have a job to do, and will herd just about anything that moved. You could pick a name that pays homage to your Border Collie's Scottish heritage, or you could choose something that recognizes the breed's skills as a working dog. You could simply pick something that relates to farming, which is where these dogs are often found.
Personality and appearance are other great inspirations for naming your pup. Just one gaze into your new dog's eyes could give you all the information you need. A name like Charm could refer to how your dog warms your heart, or maybe you find something like Trouble more fitting for a mischievous puppy! Perhaps their long fur inspires a name like Shaggy, or their white paws something like Socks. Picking the right name could prove challenging, or it may come to you in an instant. Here are some ideas to get you started.
Male Border Collie Dog Names
Votes
Name
Vote
9

Houdini

A famous escape artist, just like your Border Collie when bored

7

Bandit

A stray Border Collie adopted by Laura Ingalls on the TV show Little House on the Prairie

7

Jake

The 73rd most popular baby name in Scotland

7

Chaos

For their boundless energy

7

Swift

Perfect name for a speedy dog

5

Lightning

Border Collies are known for running very quickly

5

Patch

Border Collies often have a dark patch of fur over one or both of their eyes

5

Ziggy

A quirky name to fit the breed's playful personality

5

Astro

An out of this world name, for an out of this world pup

4

Pepe (Le Pew)

Because of their black and white coloring, these dogs can resemble the famous skunk, Pepe Le Pew, from Looney Tunes

4

Sonny

You will likely feel a parental-type kinship with your Border Collie

3

Alec

A Smart Alec is a person who knows everything and likes to show off

3

Shep

Short for Shepherd, one that herds sheep

2

Mischief

When not properly exercised, Border Collies can be mischievous

2

Pal

These dogs are truly devoted to their owners

2

Sport

Border Collies are exceptional athletes

2

Bolt

Usain Bolt is a famous Olympic runner

2

Chief

These dogs like to control their "herd"

2

Spot

These pups sometimes have spots on their head or legs

1

Einstein

Border Collies are known for their intelligence

1

Kinsella

Ray Kinsella, the farmer played by Kevin Costner in Field of Dreams

1

John

Farmer John is a popular brand of meat in California

1

Whisky

An ode to the signature liquor of Scotland

1

Koda

Native American name meaning "ally;" fitting for man's best friend

0

Chase

For their propensity to chase moving objects

0

Hardy

A tough name for a tough pup

-3

Harry

A classic English name fit for a furry dog

-4

Jobs

These dogs love to have work to do

-4

Ranger

This farm dog feels at home on the range

-4

Deanie

After James Dean, an iconic American actor who owned a Border Collie of his own
Female Border Collie Dog Names
Votes
Name
Vote
9

Star

A nod to the Border Collie's success in show biz

8

Oreo

A black and white cookie that's almost as sweet as this black and white dog

7

Betsy

A Border Collie famous for learning more than 300 words

7

Amor

Spanish for "love," which you will receive plenty of from this pup

7

Scout

Scout Finch, from the book To Kill A Mockingbird is a famously scrappy and intelligent young tomboy, just like your Border Collie

6

Amber

Fitting for a pup with amber eyes

6

Swirl

Created when two colors are mixed together

6

Shadow

Border Collies love their humans and always want to be with them

6

Athena

After the Greek Goddess of Wisdom; seems like a fitting name for these clever pups

5

Vita

Short for "Vitagraph," the film studio that produced the first films with a canine star

5

Lady

A fitting name for this graceful breed

4

Abbey

Means "intelligent and beautiful," just like this breed

3

Heather

A commonly found plant native to Scotland

3

Silky

A well-groomed dog has a silky, luxurious coat

3

Faith

For a loyal and devoted dog who will always have your back

3

Blaze

A white stripe on the face of an animal

3

Dora

Dora the Explorer loves adventures and so will your Border Collie

2

Mia

Mia Hamm, famous soccer player who loves playing ball almost as much as the Border Collie

2

Honey

These dogs have a warm disposition towards people

2

Mandy

Short for "Amanda," which means loveable in Latin

1

Victoria

Queen Victoria was a fan of this breed

1

Nana

A fitting name for a doting dog

1

Pinta

Spanish for "patch"

1

Bella

Means "beautiful" in Italian; fitting for a beautiful dog

0

Busy

An apt name for this workaholic breed

-1

Skye

An island in Scotland

-1

Grace

For the breed's graceful trot

-2

Panda

Another adorable black and white animal

-3

Amigo

Spanish for "friend," which is what you will find in this pup

-3

Happy

These dogs have an upbeat disposition
Community Dogs with Border Collie Names
Babe
Female
Border Collie
Sahuarita, AZ
She will do anything with you and she is really fun to play with
Babe
Female
Border Collie
Sahuarita, AZ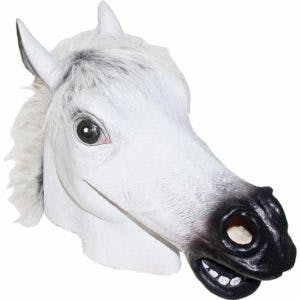 Ram it
Male
Border Collie
Glasgow, KY
Personality
Clever
friendly/
bit of a fanny
bumped into him in the shops getting a pint a milk