Introduction
Bosnia and Herzegovina is a country in the Balkans, Southeastern Europe, "on" the Adriatic coast. We say "on" because Bosnia has only a small portion of the coast, only about 20 kilometers in the town called Neum. The rest of the Adriatic coast belongs to Croatia and Montenegro, so poor Bosnians just have about 12 miles of beach fun. However, this did not stop Bosnia from becoming one of the most intriguing countries in the world, with a rich history, astounding food, and the undying love for furry little creatures – dogs! In the capital, Sarajevo, you can find many doggos with their lucky owners walking happily on the cobblestone, sipping coffee by the river (humans, not dogs, don't give coffee to your pup), and singing the famous sevdalinka songs about love and pain.
Bosnian Dog Names in Pop Culture
Featured Famous Dog with a Bosnian Name
Sima
One of the greatest things about the Balkan peninsula is the fact that all countries on it used to be one big country called Yugoslavia. Back in the day, Bosnia and Herzegovina, Serbia, Croatia, Slovenia, and Montenegro all used to be happily married into a large country and lived harmoniously. Well, maybe not so harmoniously. As we all know, siblings like to fight amongst themselves, and the case was no different for the Balkans, as slowly these countries started separating, being in a poor political state. However, since politics is not life, the people of the Balkans still stayed pretty much in love, happily sharing each other's pop culture and collaborating on movies and TV series. One such series is the Serbian soap opera called The Lucky Ones, which featured many Bosnian actors and aired in Bosnia for a long time. 
The show follows the life of the Golubovic family, struggling to find a better life in the gloomy 1990s in Belgrade, a time of horrific inflation and instability. The youngest member of the family, a boy called Neca, bullied in school for being poor, finds an adorable dog and names him Sima (pronounced as see-mah ['si:mɑ]). The two of them become instant friends, and Neca decides to take Sima home, even though his family was against that. However, Neca fought hard to keep him, and the family realized that the dog has a good influence on their youngest member, as his confidence grew, and he was not as sad as he used to be. 

Sima and Neca went everywhere together. Sima followed him to school, walked him home, and protected him from bullies. However, one day, muggers attacked Neca and Sima and he had to split up. This is where Sima got lost and couldn't find his way back to his owner. Neca searched and searched, but there was no sign of Sima anywhere. Luckily, a sweet old lady saw him in heavy rain. He was soaked and starving, and she gave him food and shelter, nursing him back to health, and finally, returning him to Neca, even though she grew attached to the adorable Epagnel Breton.

What about Sima's name? Well, it is an old Slavic name with Hebrew roots, derived from the name Simeon or Simon. It means "the one who listens" and it is a popular name in the Orthodox Christian world and a popular choice all over Bosnia.

Bosnian Dog Name Considerations
Choosing the perfect name for your pup is no easy task, as the name has to be original, fun, and meaningful. Well, it is ideal then that you chose Bosnia to be your inspiration. Not only is there an abundance of Bosnian names out there, but you can also use plain words that sound cool in English as monikers for your pup. One of such words is Burek, an excellent name for a doggo and the most delicious food sent to Earth by gods. Burek is greasy, cheesy, and oh so delicious, and if you have never tried it, give it a little nibble, we promise you'll want to name your first born Burek, not just your dog. 
Another marvelous option is Ker, a colloquial word for a dog in Bosnia. The official word for dog is Pas, also a fantastic option for your lovely pup. Hanuma is the Bosnian word for a lady, perfect for a classy doggo, and if you are looking for the most beautiful name in the Bosnian language, choose Sevdah. Sevdah is an obscure word, untranslatable almost. It means love, longing, sadness, passion, fiery soul, enthusiasm. Basically, Sevdah is all emotions a human can feel summed up in one word, and if it isn't the most beautiful word out there, then, as Shakespeare said, no man has ever loved.

Votes
Name
Vote
1

Tarik

A name of Arabic origin meaning "the one who knocks"

1

Zdravko

A name originating from the Balkans meaning "healthy"

1

Ali

A name with Arabic origin meaning tall or noble

1

Damir

A Bosnian name meaning the one who gives peace

1

Samir

Name of Arabic origin meaning storyteller

1

Miraj

Name of Turkish origin meaning holy night

0

Adin

A Bosnian name of Arabic origin meaning faith

0

Hamza

A Bosnian name of Arabic origin meaning "lion"

0

Marko

The Balkan version of the name Marcus, derived from the Roman god Mars

0

Petar

The Balkan version of the name Peter, most commonly associated with Saint Peter

0

Matej

The name of Hebrew origin, meaning "a gift from God"

0

Demir

Name of Turkish origin meaning "iron" or "man of iron"

0

Jenan

Name of Persian origin meaning beloved

0

Senad

Name of Arabic origin meaning support

0

Mustafa

Name of Arabic origin meaning "the chosen one"

0

Muamer

Name of Arabic origin meaning "the one who lives long"

0

Haris

Name of Arabic origin meaning guardian or lion

-1

Emir

A male name of Arabic origin meaning ruler, prince

-1

Branko

Old Slavic name meaning "the one who protects"

-2

Mirza

Name of Arabic origin meaning "educated" or "prince"

-2

Kenan

A name derived from the Kanaan region in Middle East

-2

Ivan

A Christian name with the meaning "God is good"

-2

Filip

A Balkan version of the name Philip, meaning "the faithful companion"

-2

Adnan

Derived from the Arabic Adnān, the name of the father of the Arabs

-2

Josip

Name of Hebrew origins, son of Jacob

-2

Adem

A variation of the name Adam, meaning "earth"

-2

Edin

A name derived from the Arabic dīn, meaning faith

-2

Faik

Derived from the Arabic fā`iq, meaning powerful or superior

-2

Izet

Name of Arabic origin meaning power

-2

Faruk

Name of Arabic origin meaning just and "the one who loves justice"
Votes
Name
Vote
1

Elvira

Name of Spanish origin meaning trustworthy

1

Azra

Name of Arabic origin meaning virgin, innocent

1

Zana

Name of Illyrian descent meaning fairy

1

Jana

Derived from Persian ğān, meaning soul

1

Ornela

Name of Italian origin meaning black ash tree

1

Layla

Name of Muslim origin meaning the most beautiful night

1

Maida

Name of Arabic origin meaning feast

1

Rukia

Name of Arabic origin meaning advancement

1

Safia

Name of Arabic origin meaning honest

1

Samra

Name of Arabic origin meaning the one with tan skin

1

Asja

Name of Arabic origin meaning doctor, healer

1

Aida

Name of Arabic origin meaning guest, visitor

1

Farah

Name of Persian origin meaning serenity

1

Shayla

Name of Hebrew origin meaning prayer

1

Hanka

Name of Arabic origin meaning understanding

1

Aisha

Name of Arabic origin meaning healthy

1

Dalila

Name of Arabic origin meaning sign

1

Dina

Name of Arabic origin meaning long rain

1

Elma

Name of Turkish origin meaning apple

1

Taida

Name of Arabic origin meaning solid

1

Vesima

Name of Arabic origin meaning lovely

1

Nadia

Name of Arabic origin meaning noble

1

Jasmina

Name of Persian origin meaning the sense of love

1

Selma

Name of Arabic origin meaning healthy

1

Amila

Name of Arabic origin meaning worker

1

Tajra

Name of Arabic origin meaning bird or the one who flies

1

Ela

Name of Arabic origin meaning diamond

1

Alemina

Name of Arabic origin meaning flag or sign

0

Mina

Name originating from Ancient Greece meaning moon

0

Uma

Name of Indian origin, name of the goddess of the Himalayan mountains
Community Dogs with Bosnian Names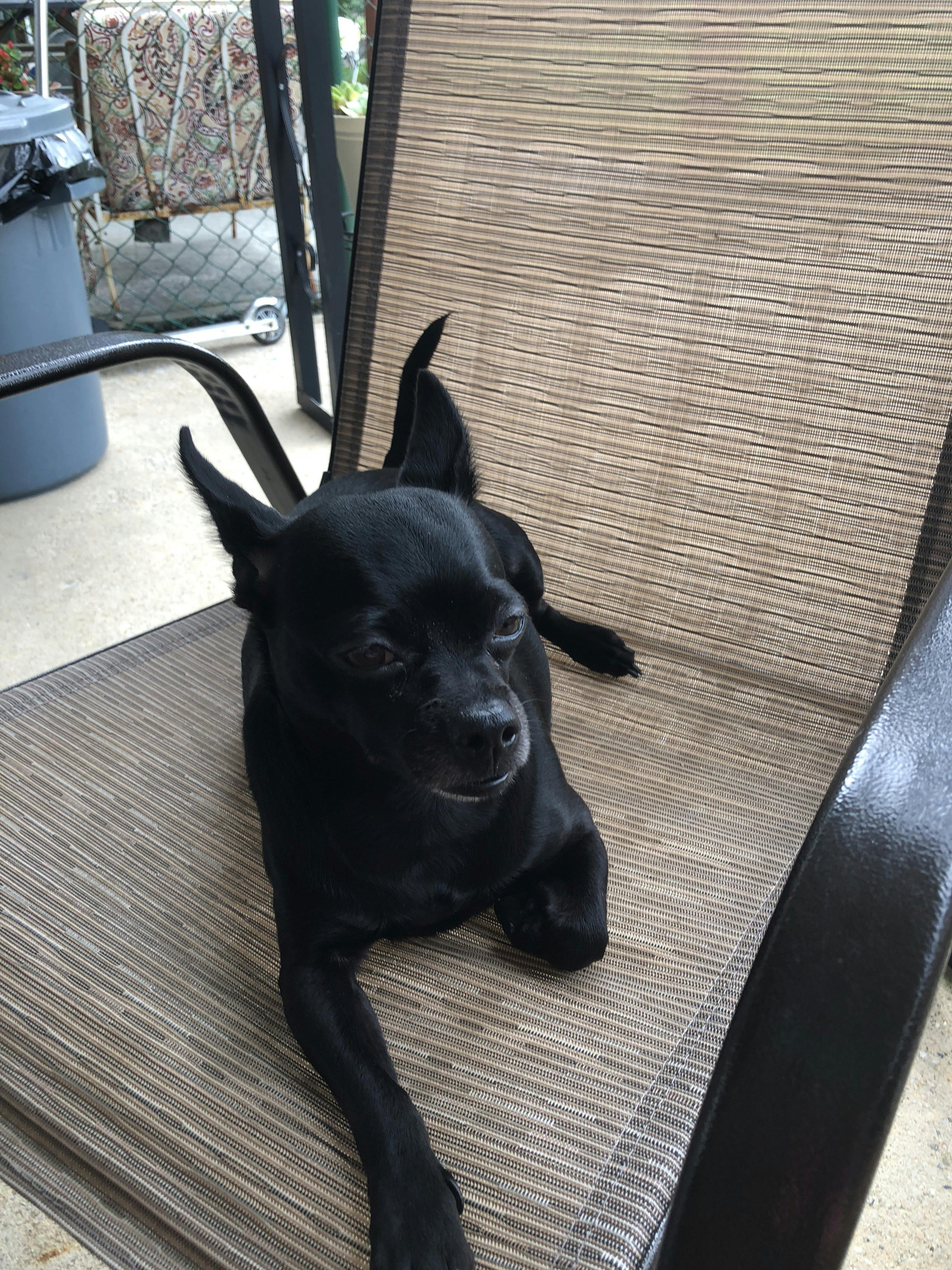 Bella
Female
Chihuahua
Baltic, CT