Introduction
Choosing the right name for your new canine companion can be a challenging task, especially since you may have just met them and many people pick names for their pets that are based on a subject that they love. Since the automobile was first introduced in the late 1800s it has stirred our imaginations and given us a sense of security and freedom. Our dogs can stir our imaginations as well and through their service work, military, rescue efforts, and general companionship they also give us greater security and freedom. Names inspired by cars and trucks can be employed for most any canine as the variety of names can run the gamut from elegant, to tough, to straight out silly.
Car Inspired Dog Names in Pop Culture
Featured Famous Dog With a Car Inspired Name
Bud
While there are only a few cars that are named for dogs or dog breeds - both Ford and AC had models named the Greyhound, and Willies-Overland debuted a car named the Whippet the year prior to the introduction of the Ford Model A - dog names that are related to cars and the automobile industry are more familiar throughout popular culture. The print ads and commercials for the Flying "A" Service Station in the 1960s featured a Basset Hound by the name of Axelrod, a robot dog by the name of Sparkplug is featured in the Transformers comics, and in the live action 101 Dalmatians movie one of Perdy and Pongo's pups was named Dipstick, because he had an all-black tail.
While the name Bud may not have originally been a name that was inspired by the automobile industry, it was the name given to a dog that helped to move the industry forward, participating in the world's first cross-country drive over a hundred years ago. When Dr. Horatio Nelson Jackson and Sewall K. Crocker decided to cross the United States in a car for the first time in 1903, they had planned on getting a dog to go along with them, but they hadn't found the perfect canine by the time they began their long drive from the west coast on May 23. On June 12, they acquired a small, light-colored Bull-Terrier mix just outside of Caldwell, Idaho and named him Bud. 
Newspapers began reporting on the dog as well as the historic road trip itself, some claiming that the dog had previously been in a vicious dog fighting rings, others that the canine had followed the car for hours before joining the expedition; the truth was that Dr. Jackson had encountered a gentleman who offered the dog to him as a mascot for the trip for $15. Bud handled the open road well, carefully watching the road ahead and learning quickly how to brace for bumps and turns. Windshields hadn't yet been invented so the dust and debris kicked up by the car was hard on his eyes at first. Dr. Jackson solved this problem by giving Bud a pair of fitted goggles that he wore for the remainder of the journey. After their extraordinary travels, Bud was all too happy to settle down and live out his life in Vermont with Dr. Jackson and his wife, although he did take in the occasional car ride around Burlington. 
Car Inspired Dog Name Considerations
Automobiles can inspire a large number and variety of excellent names for dogs, using inspiration like makes and models of cars, specific car parts, slang terms, and even names of famous racecar drivers or the designers and producers of iconic automobiles. The name you choose is likely to depend a great deal on the dog that you are naming and on your preferred focus when it comes to cars. Many of the names on the list lend themselves to a certain type of personality or specific talent, a name like Hot Rod, Torpedo, or Drift might allude to your dogs power and speed while a name like Phantom or Sleeper might be more appropriate for the dog whose particularly good at being unobtrusive. Dogs that are good at solving puzzles or have unique ways of thinking might find a good fit in names like Citroen, Tesla, or Stella. The name you ultimately pick may change, depending on your automotive focus; names like Aston, Romero, Bentley, or Shelby may appeal to the collector, Danica, Stratos, or Red to the NASCAR fan, or names like Chassis, Piston, Axle, or even Lugnut to the person who prefers to build and fix cars. 
Male Car Inspired Dog Names
Votes
Name
Vote
16

Axle

The rod that passes through the wheels of the car is known as the axle

14

Diesel

A low grade petroleum distillate used to power diesel engines

6

Aston

The Aston-Martin DB5 is one of the most recognizable cars worldwide

5

Chevy

Cars and trucks made by the iconic Chevrolet company of Detroit are often known by the name Chevy

4

Sparky

Without the electric spark from the spark plug, your car will not start

4

Tesla

This company, headed by CEO Elon Musk, specializes in electric vehicles

4

Torque

The amount of rotation a given amount of power can generate, and a physical factor that increases speed

3

Phantom

The Phantom is considered to be the signature Rolls-Royce

2

Willy

It was the Willy-Overland Jeep that was introduced as a military vehicle during World War II

0

Jack

A car jack is a useful tool for accessing the underneath of an automobile

0

Red

NASCAR's first championship driver was Red Byron in 1949

-1

Gauge

There are many important gauges that can be found on automobiles

-1

Hot Rod

A car that has been modified for extra power or speed

-1

Romero

Alfa Romero automobiles have been involved with car racing since 1911

-1

Vin

An acronym for a vehicle identification number that would also make a great name

-2

Bud

The dog that accompanied Horatio Nelson Jackson on the first cross country automobile trip in 1903

-2

Bumper

The bumper of the car helps to protect the car in case of collision

-2

Hitch

Trailer hitches are found on most cars and trucks

-2

Lugnut

This large rounded hardware nut fits over the heavy bolt that attaches the wheel of the car to the axle

-2

Woody

Any vehicle that incorporates finished wood in the exposed body panels

-3

Sleeper

A vehicle that is faster than it appears

-4

Ford

One of the earliest American car manufacturers, particularly known for their work trucks

-4

GTO

One of Ferrari's most celebrated designs, the GTO was both beautiful and functional

-6

Fender

The mudguard that sits around the wheel well of a vehicle is known as the fender

-6

Stratos

The Lancia Stratos was a successful rally car in the 1970s

-7

Boot

The trunk of the car is referred to as the boot in the UK

-7

Torpedo

The Tucker Torpedo was a short lived automobile that introduced several new innovations to the industry

-8

Bil

The Swedish word meaning car

-8

Currus

The Latin word for car, carriage, or chariot is currus

-8

Hoon

A slang word from Australia referring to someone who drives their car in an intentionally reckless manner
Female Car Inspired Dog Names
Votes
Name
Vote
9

Bentley

The Bentley Blower #1 became the most expensive British-built car to be sold when it was sold for £5,042,000 in June of 2012

8

Hemi

A Hemi engine is an engine that has hemispherical heads

7

Shelby

Carroll Shelby was involved with the design for the Shelby Cobra and the Shelby Mustang

5

Mercedes

The Mercedes-Benz is one of the most well known of the luxury car makers

5

Stella

A solar electricity powered car that claims to create more energy than it uses

3

Porsche

The Porsche 911 is considered by many to be the quintessential sports car

2

Beamer

A motor vehicle designed by the BMW company is often referred to as a beamer

2

Lexus

This division of Toyota is known for its luxury and its reliability

1

Jaguar

Jaguar is an iconic multinational luxury vehicle brand with its headquarters in England

1

McLaren

The McLaren F1 from Britain helped to pioneer advanced fiber construction

0

Chassis

The base frame of a car or other motor vehicle is known as a chassis

0

DeLorean

Cars made by the DeLorean Motor Company are known for their unusual wing-like doors that open upwards

0

Drift

When a car slides semi sideways through a turn due to a loss of traction

-1

Coupe

A closed two-door car that has a roof is known as a coupe

-1

Kit

Kit cars are partially completed reproductions of an existing design that the builder completes and customizes

-1

Spyder

An open top, two-door car can be classified as a spyder or spider design

-2

Cabriolet

A term referring to a convertible car with windows

-2

Dipstick

The dipstick helps to measure how much oil is in the car's engine and was featured as a dog's name on 101 Dalmatians

-2

Piston

Pistons are an essential component of the internal combustion engine in a car

-3

Danica

Danica Patrick is the only woman to win an Indy car series race

-4

Beetle

The original Volkswagon Beetle was created by Ferdinand Porsche, before founding his own company

-4

Bonnet

The name for the hood of the car in the UK is a bonnet

-4

Ragtop

A convertible car is sometimes referred to as a ragtop

-4

Tin Lizzie

The early slang term "tin lizzie" referred to a small, inexpensively built automobile

-6

Cayenne

The first SUV designed by Porsche helped to create a new market niche

-6

Jalopy

A dilapidated old vehicle is known as a jalopy

-6

Kia

Kia is one of the most well-known of the South Korean car manufacturers

-8

Citroen

The Citroen DS was the first production car in the world to have front disc brakes and self-leveling suspension

-8

Fascia

The term used for a dashboard in England

-8

Gari

The Swahili word for a car
Community Dogs with Car Inspired Names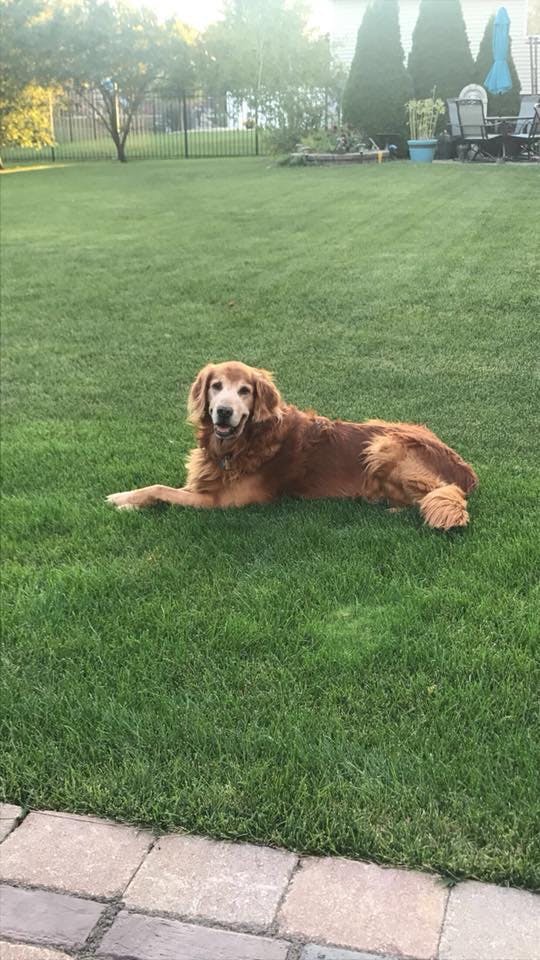 Clutch
Male
Golden Retriever
New Lenox, IL
Personality
Active
Calm
Funny
We got him when I was only 7. Still a new family to the area. My father is a mechanic and knew that that would be our dogs name since the moment we got him. Clutch was very smart and learned very quickly, and I know the whole cliché that a dog is a man's best friend. But he was my best friend, always count on him to be excited the second he saw you. Right now I am 20now clutch lived a wonder full life, but at the ripe old age of 13. I will always miss him. And no dog could every replace him. He will always be in my memory and in my heart ❤️ i will be continuing the trend in the future.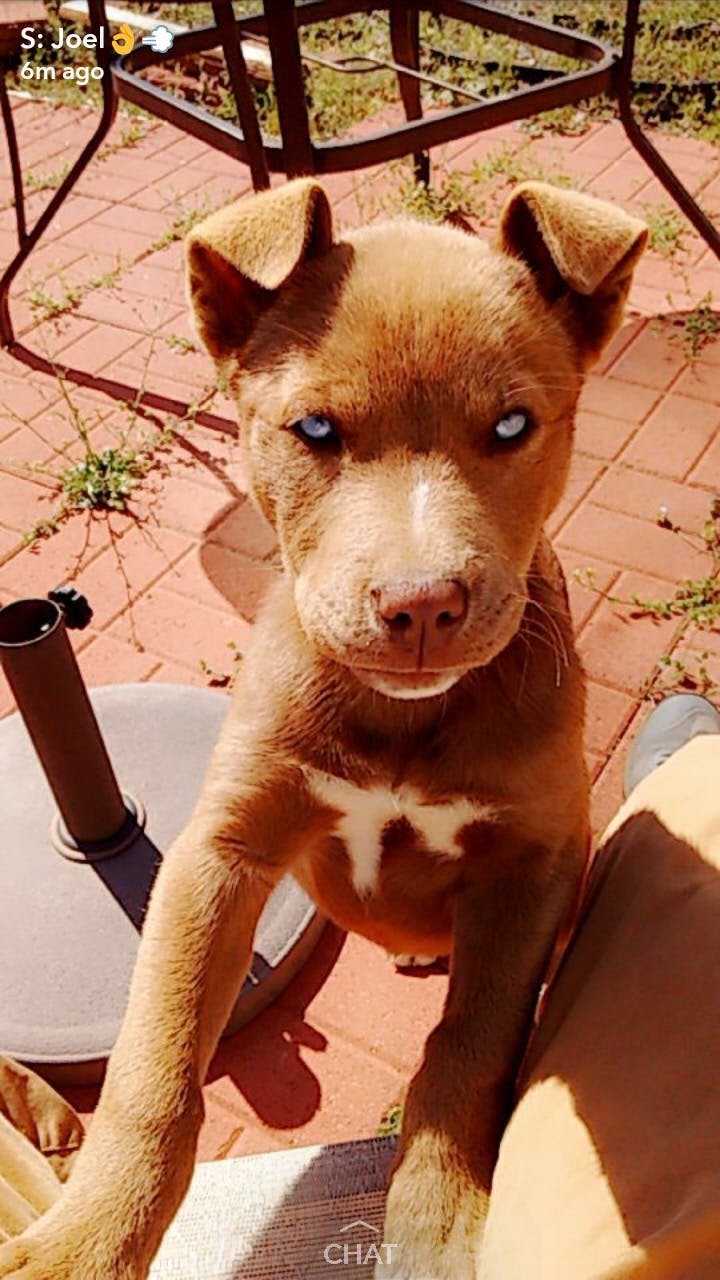 Nova
Female
Pitsky
Taylorsville, NC
We have a boy dog names Chevy and we wanted her to have a car name also so we got to thinking and nova fit her best
Saginaw
Male
Cane Corso
Mount Vernon, OH
Personality
Great protector
Laid back
Alert
All have my dogs' names have been related to cars or car parts. Saginaw is a GM transmission.
Aston
Male
Husky
Fairless Hills, PA
i love the name of the car aston martin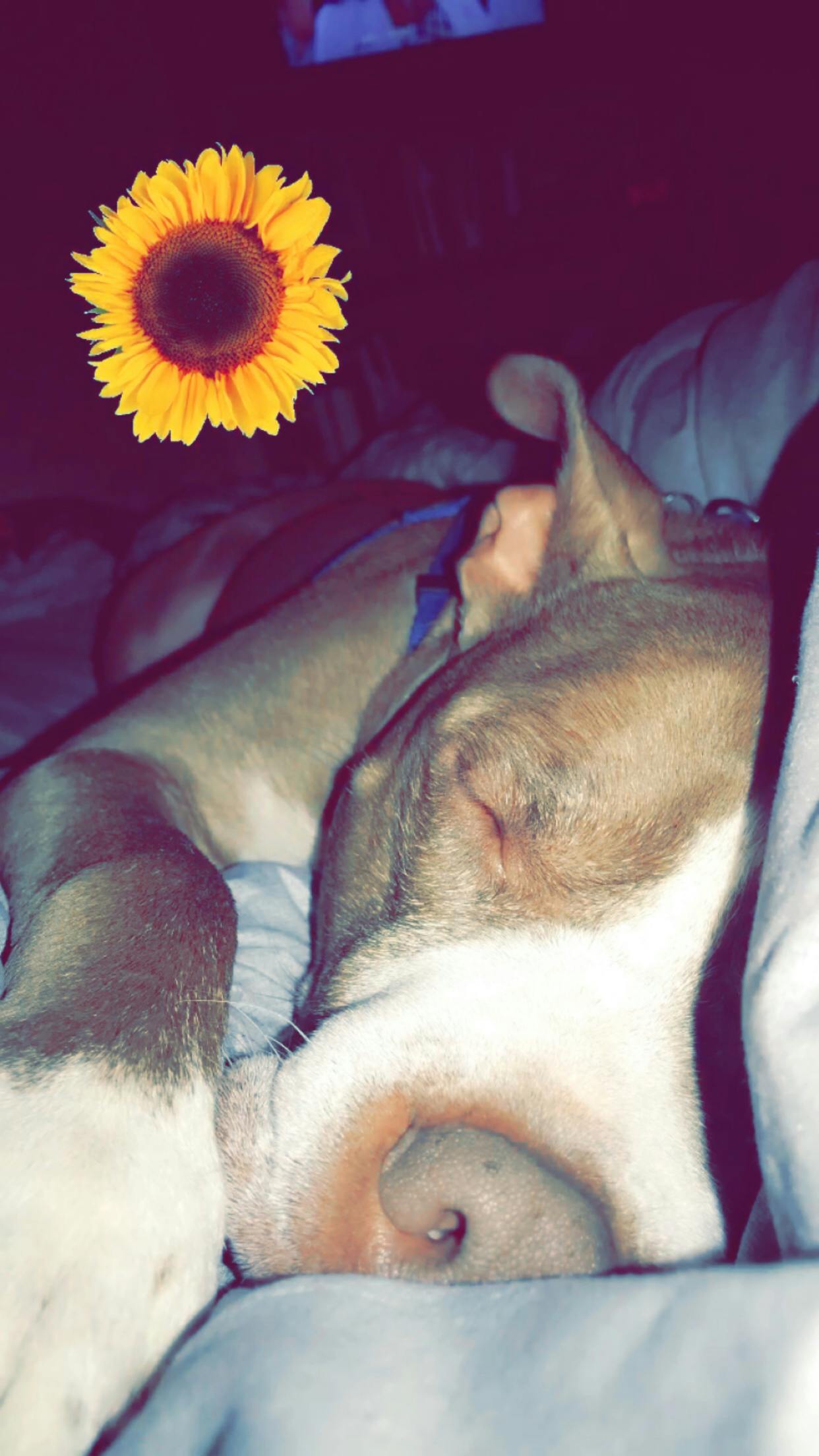 Mack
Male
Pit Bull
Gillette, WY
Personality
Relaxed
Funny
Loving
Mack like the Mack trucks