Introduction
Dog names ending in "y" can be very versatile. They can fit any breed, personality, and appearance. Many people select a name for their pup ending in "y" because there are a lot to choose from and they like the ending sound of the last syllable. Dog names ending in "y" can be very short names, such as Lily, Ry, or Ivy, or longer such as Barnaby, Mackenzey, or Rommily. These names are trendy and unique, but also quite popular. These names with a "y" ending can be very common or very different, depending on your dog's style and your preference!
Dog Names Ending in 'y' in Pop Culture
Featured Famous Dog with a Name Ending in 'y'
Snoopy
Most any dog lover would immediately think of the famous Beagle, Snoopy, when they think of a name that ends in "y"! Snoopy is iconic, classic, and many people's favorite dog. Snoopy was introduced in the comic strip, Peanuts, in 1950. He was introduced as a puppy carrying a flower, and Patty watered him as he was carrying it! He was a tiny puppy then, and throughout the years Snoopy developed like any dog would in size and in his face.
Snoopy was not only entertaining because of his cute little hound-dog face and body, but because of his personality! He had the most expressive facial expressions, and even though the Beagle couldn't talk, you could always tell what he was saying. He had a strong personality, and when things seemed to be going downhill fast, he always found a way to make everything work out.
Snoopy was featured in the Peanuts comic strip, by Charles Schultz, until February of 2000. The comic strip was certainly not the stand-alone Snoopy entertainment; The Peanuts Gang and Snoopy had several movies – mostly holiday movies – and other special edition published works. Books, film, plays, and other events featured the Beagle.
Snoopy had a lot of likes and dislikes. He was very fond of pizza, popcorn, and root beer. His dislikes were coconut candy and tall weeds. Snoopy also very much disliked icicles on his red doghouse! He loved his naps and being very lazy as well!
Snoopy's sidekick was a cute yellow bird named Woodstock. They did many tasks together, played together, and even argued about things. But in the end they were very close friends. Charlie Brown was his loyal owner as the comic strip took hold, although Lila was his first owner. He was also very fond of Rerun, who appeared a little later in the comic strip. Snoopy had a lot of humans who liked him very much!
Snoopy still is very much alive in the hearts of Peanuts fans today. You may find yourself watching the Peanut's Christmas movie around the holidays, and it never disappoints. Peanuts' holiday movies are a real hit during specific celebrations, such as Easter, Thanksgiving, Halloween, and Christmas. Even today, after the comic strip has ended, many fans still cling to their Peanuts and Snoopy merchandise, and even today the movies are shown on syndication for families to enjoy.
Dog Name Ending in 'y' Considerations
When you bring home your new dog, you will surely want the ideal name that fits. You may envision your dog having a name with an ending sound of the long "e", which can be spelled with a "y" as the last letter of the name. Names such as Baby, Mickey, Jimmy, or Lucy may be the types of titles you are interested in. 
Before you decide on the name, you may wish to get to know your dog for a few days. Luckily, there are many names that end in "y", which will suit all sorts of pups. If your dog is super cute and cuddly, you may choose Fluffy, Lolly, Lenny, or Tippy. Cute, innocent names are what some dog owners prefer. Other cute and lively names may be Sunny, Tippy, or Ziggy.

If you dog is a larger breed, dog name choices that end in "y" may be Bucky, Jersey, Charly, or Dusty. Other names you may like are Daisy, Zoey, or Henry. With names ending in "y", there are so many to choose from that you may not know where to begin. Focusing on your dog's personality, appearance, or other characteristics may help you make your decision. Asking friends and family for advice can also help!
Male Dog Names Ending in 'y'
Votes
Name
Vote
4

Ozzy

Meaning spearman

4

Finley

Meaning fair warrior or white warrior

3

Bentley

Meaning a farm or ranch, grassy area

1

Buddy

Buddy means a friend, a common dog name

1

Berkeley

Berkeley is Old English for birch leaf

1

Kolby

Of Scandinavian origin, meaning from Kol's settlement

1

Remy

Of French origin, meaning from Rheims

0

Quincy

Latin for famous bearer

0

Percy

Of Normandy origin, from Greek Perseus

-3

Cappy

Meaning captain

-3

Benny

Meaning son of the right hand

-3

Mickey

Of Hebrew origin, meaning who is like God

-4

Hinkley

Named after a California small town

-4

Freddy

German meaning peaceful ruler

-4

Iggy

Meaning of blazing one

-4

Brody

Brody is Gaelic, meaning ditch

-4

Barnaby

Derived from a Christian name Barnabas

-4

Clancy

Of Irish origin, meaning the red-headed son of the soldier

-5

Woodsy

Means loving the outdoors, the woods, nature

-6

Alvy

Meaning friend of the elves

-6

Corey

Meaning a dweller near a hollow

-6

Kevy

Derived from the name Kevin

-6

Lanny

Of English origin, a shortened version of Roland

-6

Parry

Of Welsh meaning, a shortened version of Harry

-6

Roddy

A shortened form of Rodderick

-6

Lenny

German meaning bold lion

-7

Anthony

Meaning highly praiseworthy

-7

Casey

Meaning steadfast, a warrior

-7

Diddley

Meaning acting in a silly way

-7

Abey

Meaning father of many
Female Dog Names Ending in 'y'
Votes
Name
Vote
2

Zoey

Derived from Zoe, meaning life

-2

Lily

In Christianity, Lily means purity

-2

Izzy

Greek meaning gift

-2

Mercy

Latin for compassion

-2

Sally

English meaning princess

-2

Fay

Meaning of an elf or fairy in Latin

-3

Paisley

Paisley has a meaning of church in Scottish

-3

Destiny

Latin meaning one's fate

-3

Holly

English meaning holly grove

-4

Avery

Of English origin meaning wise counselor

-4

Lacey

Of Greek origin, Lacey means mythical lady

-4

Lizzy

Of Hebrew origin meaning God is my oath

-4

Candy

Of French origin, Candy means sweet

-6

Lucy

Of Latin origin meaning light

-6

Lady

English meaning surprising

-6

Tilly

Scottish meaning mighty in battle

-7

Hadley

Meaning heather field in English

-7

Melody

Of Greek origin meaning song-like

-7

Finley

Finley means creative, cool

-7

Journey

Of English origin meaning journey

-7

Lainey

Of Greek origin meaning torch

-7

Sky

Of Scottish origin meaning sky

-7

Nelly

Meaning God is my judge, Hebrew origin

-7

Ally

Form of Allie, Scottish origin meaning sun ray

-7

Dolly

An English form of Dorothy

-7

Effy

A form of Effie, meaning well-spoken, of Scottish origin

-7

Joney

A form of Jonie, Hebrew for God is gracious

-8

Harmony

Of Greek origin meaning blending sounds

-8

Darby

Scottish for deer town

-9

Katy

A form of Katherine meaning pure
Community Dogs with Names Ending in 'y'
Bailey
Male
Chihuahua
Boise, ID
Bailey was a rescue and would not come in the house for at least a week and a half from bringing home....when I came home from work that one day he was licking the top part of a bottle of Bailey's Irish Cream I had placed outside the door to recycle the night before...he had one paw on the bottle and one paw on the door as if I should've known it's time for the critter to go from homeless to the Hilton! Baileys legs are also tan from his paw up partially his leg -That exact color of Bailey's Irish cream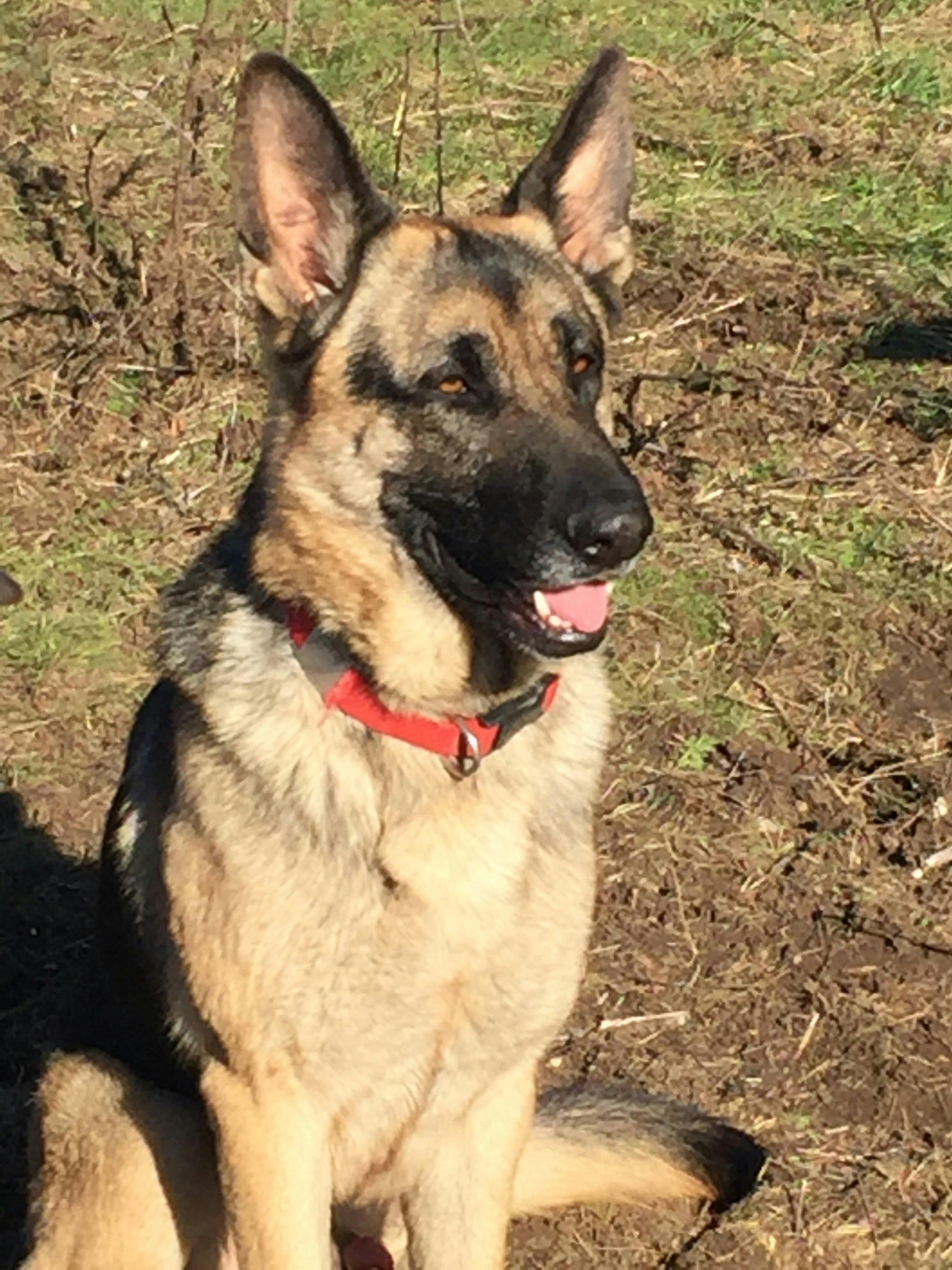 Rocky
Male
German Shepherd
Moody, TX
He is a very lovable boy.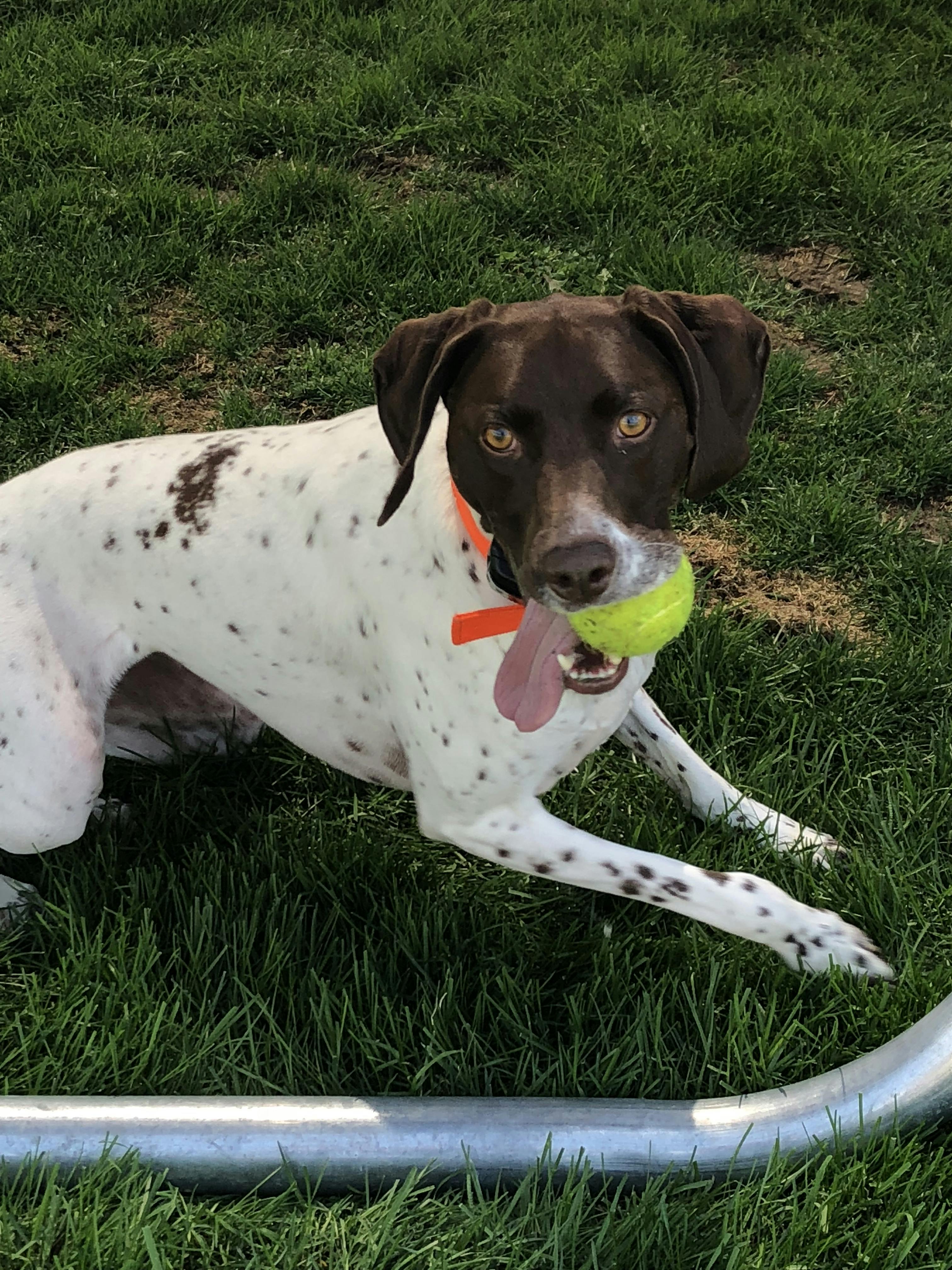 Roxy
Female
German Shorthaired Pointer
Gibraltar, MI
We looked up cute female dog names, and my family and I did not want our dog's name to be a person name like Abby or Bella so we chose Roxy.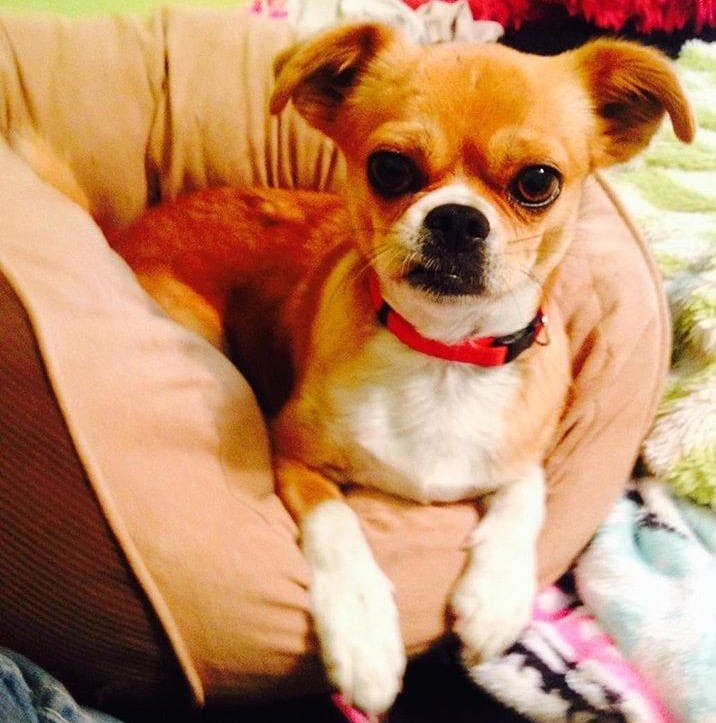 Messi
Male
Chin-wa
Palmetto, FL
He was born on December 26,2014. We got him from my Grandma and took him home about 6 weeks after he was born. He has been so happy and adventurous since he was born.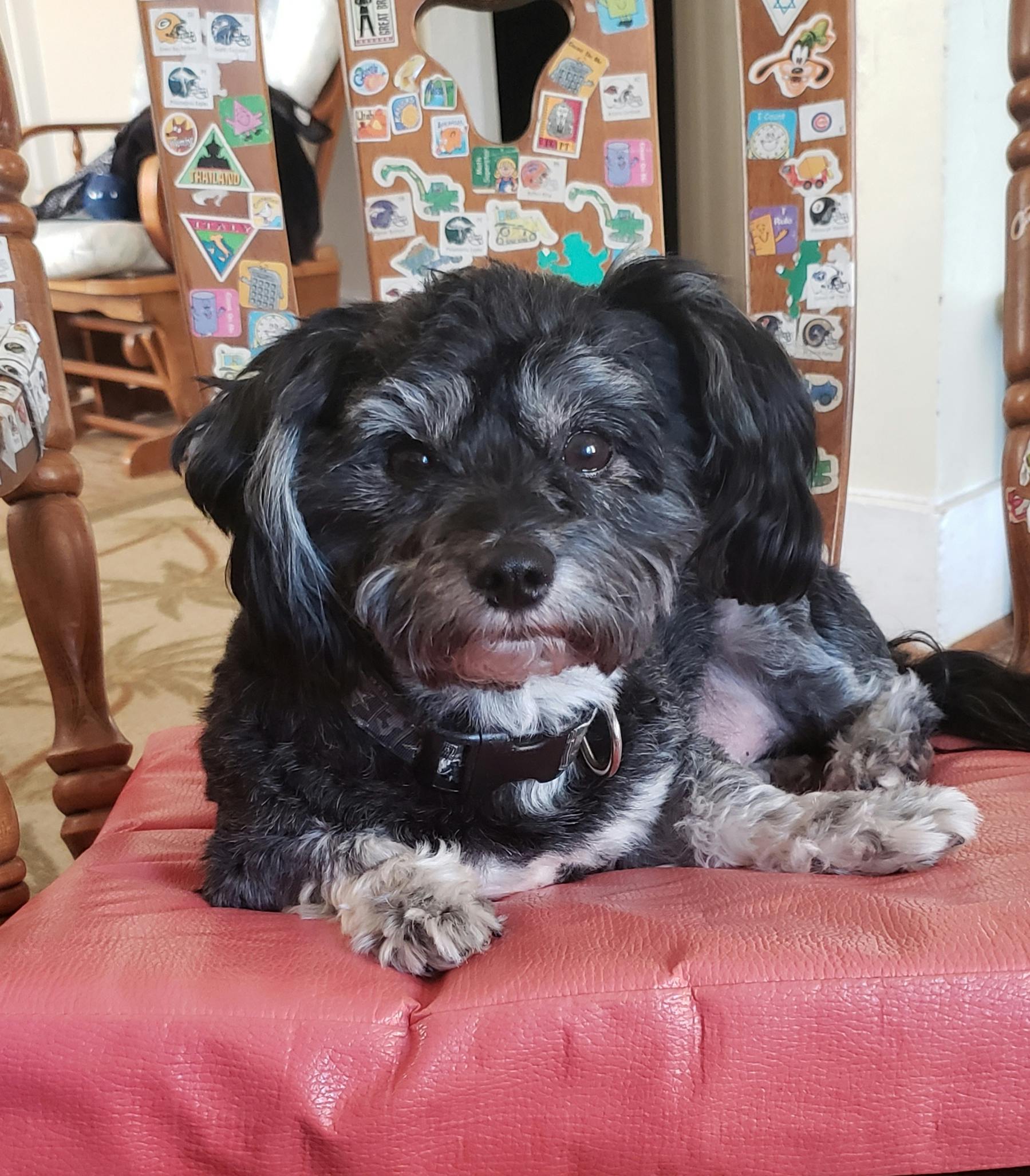 Harley
Male
Maltese x
White Lake Charter, MI
He growls at everything even when he is happy, hence sounds like a Harley motorcycle. He is a Maltese/Yorkie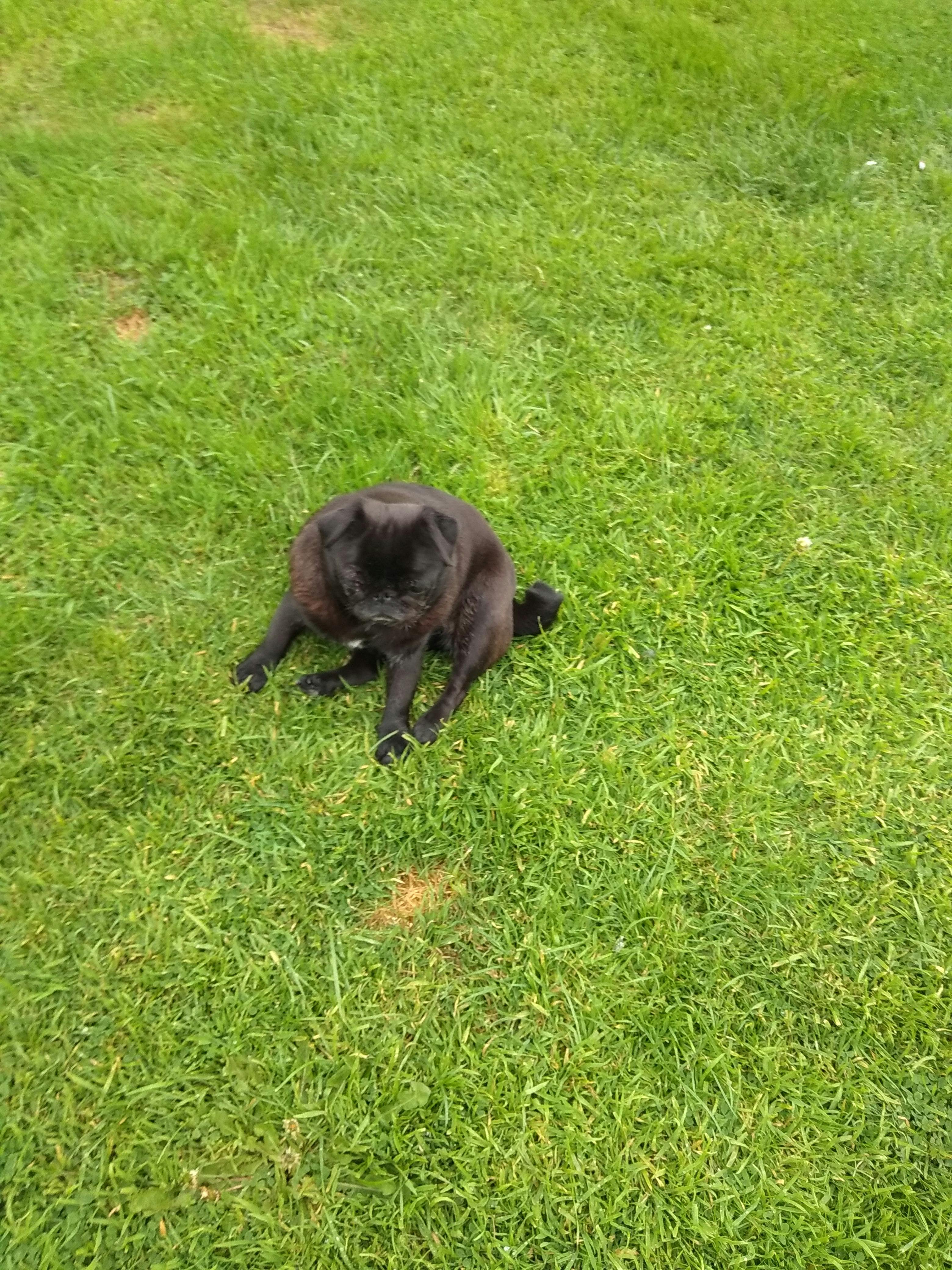 Maggie
Female
Pug
Ireland, IN
Personality
Grumpy
Sassy
Playful
Lazy
Her name was Margret when we got her.but that was to posh for us and we had a friend called Margret and she wouldn't be very happy. So we named her Maggie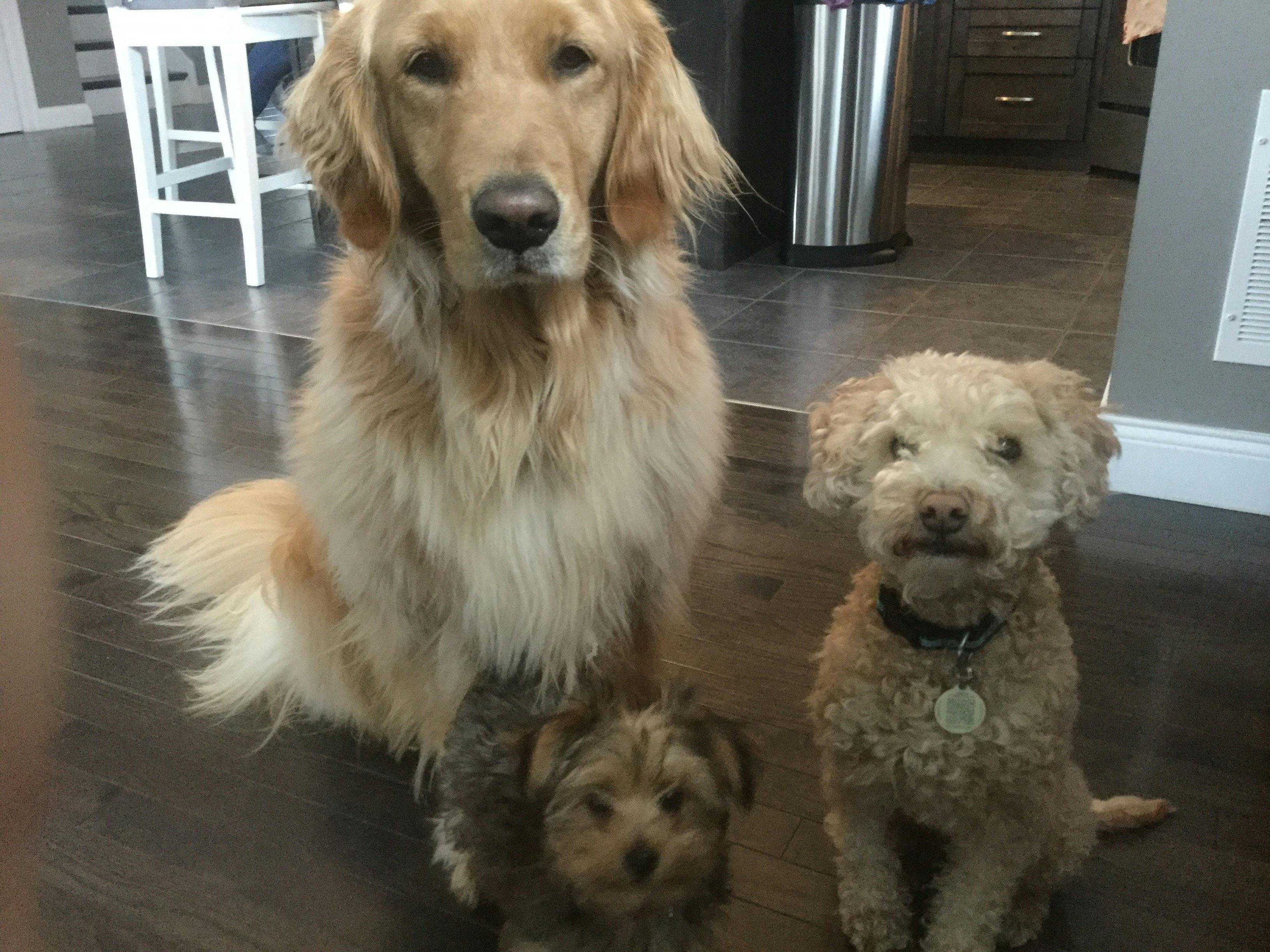 Molly
Female
Golden Retriever
Ottawa, WV
I've always loved the name Molly and we didn't want a person's name. Since a lot of dogs are named Molly and we don't know anyone with that name we thought it would be the best name. Also molle in French means soft (since were French we use that as her nickname) and since she's a gentle giant (she was the biggest female of two litters and the second largest out of the 14 pups) we thought it would fit her quite well