Introduction
When we pick a new dog to share our lives with we are tasked with the responsibility to choose a name that suits them, and one that we can connect to. Like the spices we add to our food, our canine companions add comfort and flavor to our lives, enhancing the way we look at things and opening us up to new experiences; there are spices that soothe us and spices that excite us, some with bold flavors and other with more delicate essences. The great variety of spices and flavorings that are found throughout the world may provide just the inspiration you need to find the perfect spicy name for your pup.
Dog Names Inspired by Spices in Pop Culture
Featured Famous Dog with a Name Inspired by Spices
Cinnamon
The use of spices as a source of names for our canines is not uncommon, and there are several examples of this in many areas of popular culture. In November of 2017, a dog by the name of Paprika made headlines in Argentina when she was returned to her owner, Ariel Naveira, after disappearing from their home two years prior, and as early as 1908 William Hope Hodgson wrote of a recluse and his English Mastiff named Pepper in his supernatural horror novel The House on the Borderland. We see a more recent literary dog with a spice related name with Ginger, the dog belonging to Nadia Diamondstein in the novel The View from Saturday, a Newberry Medal winner for excellence in American children's literature that was written by E.L. Konigsburg in 1996. Ginger plays a particularly significant role as a canine actor auditioning for the part of Sandy in the school rendition of "Little Orphan Annie," during the chapter that narrated by Julian Singh, in which a rival classmate attempts to slip the dog treats with tranquilizers in them. 
One of the more famous dogs with a spice related name on recent television is Cinnamon, the pampered Yorkshire Terrier that was given to Raj in season five of the television show "Big Bang Theory." Raj dotes on his canine companion and is exceptionally protective and affectionate with her. Although the dog herself has only been seen on the show a handful of times, she has been the basis for a number of jokes about how affectionate Raj is towards his dog, including a game known as Emily or Cinnamon, in which the group tries to guess which overheard quotes Raj was saying to his girlfriend and which he was saying to his precious pooch, and she is featured in the Big Bang Theory set by Lego. 
Another fictional dog named after the spice Cinnamon made news in 2015, for being bullied online! Cinnamon is a character in the Hello, Kitty world, a chubby white puppy with long ears that enable him to fly. Known initially as Baby Cinnamon when he was first created in 2001, the pink-cheeked, blue-eyed puppy was renamed Cinnamoroll due to registration problems overseas, is still typically referred to simply as Cinnamon. Like the other major characters created by Sanro, Cinnamon has his own twitter account where he keeps his fans updated and posts cute pictures from his adventures, but for no apparent reason in 2015 this cute, fluffy cartoon dog drew the ire of bullies online, with simple drawings of the puppy doing somersaults receiving multiple death threats and resulting in over 200 accounts being blocked by Sanrio. Although the wrath was directed towards a cartoon dog in this case, it was an excellent example of how quickly online conversations can get out of line, and how pervasive cyberbullying has become in countries all around the world.   
Dog Names Inspired by Spices Considerations
Choosing a name for a new dog is sometimes simple and other times a little more complex, much like cooking. While the name that you give your dog is unlikely to result in ridicule from the other dogs at the dog park, the dog's ability to understand their own name and respond to it can be affected by your choice, and picking a name that has a personal meaning for you can sometimes help strengthen the bond. A good name for a dog is one that is simple for you to pronounce and one that your dog responds easily to, and there are several good options to be found in your spice rack. You might choose the name by the role the canine will be playing in your life, for instance, a therapy dog might do well with a name like Foxglove or Fennel, while a dog meant to get you moving and exercising might receive a name like Wasabi or Cayenne. Your cultural background may also affect your choice of name, people who have Indonesian history may be more likely to choose a name from their cooking traditions, like Bumbu, while someone with Welsh heritage may prefer a name from the Welsh language, like Halwyn. 
Male Dog Names Inspired by Spices
Votes
Name
Vote
15

Pepper

This name can refer to either black peppercorns or several different types of chili or bell peppers

9

Juniper

The juniper berry is actually a cone rather than a berry and is the only spice derived from a conifer

9

Wasabi

A potent spice made from the grated stem of the Wasabi plant, in the same family as cabbage, mustard, and horseradish

7

Curry

Curry powder is a commonly used mix of spices in Persia

7

Vanilla

Vanilla flavoring is derived from the oil of the vanilla bean seed capsule

6

Bay

Bay leaves come from the Bay Laurel plant and are a tasty flavoring often used in Italian dishes

6

Dill

Dill seeds have a similar flavor profile to caraway and frequently used as a spice

5

Caper

The edible buds of the Caper plant are often used as a seasoning

5

Red

For red pepper flakes used in pickling blends, soups, and sausages, as well as being a standard condiment at many Italian restaurants

4

Bumbu

A traditional Indonesian blend of spices used to enhance the flavor of foods

4

Zest

The dried peel of oranges and lemons are grated and added to dishes as a spice often referred to as zest

3

Mace

The spice that comes from red outer covering of the seed of the nutmeg tree

3

Pimento

To make allspice, pimento berries are dehydrated and ground into powder

2

Golpar

More commonly known as Persian hog weed, the seeds of this plant are often used as a spice in Persian cooking

2

Merkén

A traditional condiment in Chile made from smoked chili peppers

2

Tamarind

The fruit of a tropical evergreen in West Africa that is used to season chutneys and jam

2

Rue

A small evergreen cultivated as a garden shrub and used as a spice for centuries

1

Allspice

Allspice is made from the dried unripe berries of the Allspice tree, sometimes known as the Pimento tree

1

Caraway

Caraway seeds have a similar mild licorice flavor to anise

1

Kaffir

Kaffir lime leaves are often added as a spice to flavor curries and Thai dishes

1

Sabola

A name meaning pepper in Egyptian

0

Cumin

The seeds of the Cumin plant have been used as a flavoring since the time of the ancient Egyptians

-1

Abodo

A blend of spices and herbs from Spain, Brazil, and Mexico that include cumin and salt

-1

Allium

The Latin name for garlic is allium sativum

-1

Dukkah

A spice rub that includes hazelnuts that is common in Egypt

-1

Galangal

A rhizome like ginger that is often used in Thai, Indonesian, and Malaysian cooking

-3

Sumac

The red fruits of the sumac plant can be dried and ground into powder in order to add a tart lemony flavor to foods

-4

Foxglove

This plant is sometimes used medicinally to regulate heart rhythm

-4

Jimbu

All parts of this Nepalese plant that are above ground are used as either to spice food or as medicine

-6

Kokam

A spice native to India made from the rind of this fruit

-6

Mahlab

An aromatic spice made from the pit of a specific species of cherry
Female Dog Names Inspired by Spices
Votes
Name
Vote
17

Ginger

Ginger is made from the rhizome of a plant with clusters of pink and white flower buds

14

Chili

Chili peppers can be used to add flavor to a dish fresh, roasted, or dried and powdered

14

Piper

The genus of plants that peppers belong to

13

Cinnamon

A sweet but savory spice that comes from the inner bark of a tree in the cassia family

12

Poppy

Poppy seeds are often used as a flavoring and spice for baking and may also soothe coughs and induce sleep

11

Cori

Short for coriander, the seed portion of the coriander plant with a citrus-like tang

9

Cacao

While it is most commonly used to make chocolate, the roasted seeds of the cacao are also used to spice drinks and dishes

9

Sesame

A seed with a nutty flavor that is used in many recipes

8

Star

The star anise is a star-shaped pod with several seeds in it, star anise is not closely related to the spice anise

7

Clove

The dried buds of the clove tree, lending a bold, aromatic quality to the dishes it is included in

6

Canella

The Canella winterana tree of the Caribbean is very similar to the Cinnamon tree

6

Nutmeg

The spice that comes from the seed of the Nutmeg tree and has a sweet, warm flavor

3

Saffron

A highly sought after orange-yellow spice with a hay-like sweet flavor and aroma

2

Cassia

A bark similar to cinnamon from the same family of plants

2

Mustardseed

The small round seeds of the mustard plant and the name of a fairy in Shakespeare's "A Midsummer Night's Dream"

2

Paprika

A ground spice made from the larger, sweeter varieties of the capsicum annuum pepper plant

0

Charoli

Almond flavored seeds that are used as a cooking spice in India

0

Fennel

Fennel seeds have a mild anise-like flavor and provide a rich source of protein, vitamin B, and dietary fiber

0

Safflower

Safflowers can be used as a less expensive substitution for Saffron in many recipes

-1

Kala

Refers to a type of black rock salt from South Asia called kala namak

-1

Loomi

A spice made from from ground, dried limes that is used in the Middle East

-2

Halwyn

A Welsh name that means salt

-2

Masala

A common combination of Indian spices

-3

Anise

A Mediterranean spice with a mild licorice flavor, made with the seeds of the Anise plant

-3

Berbere

An African blend of hot spices and herbs, often used for slow cooking stew

-3

Nigella

Nigella sativa is the Latin name for the black caraway plant

-4

Filé

The dried, powdered leaves from the Sassafras tree give us this herbal spice

-5

Annatto

A food coloring and condiment that is derived from the seeds of the Achiote tree

-11

Ajwain

An Indian seed that adds a bitter and pungent flavor, often added to curries and pickles
Community Dogs with Names Inspired by Spices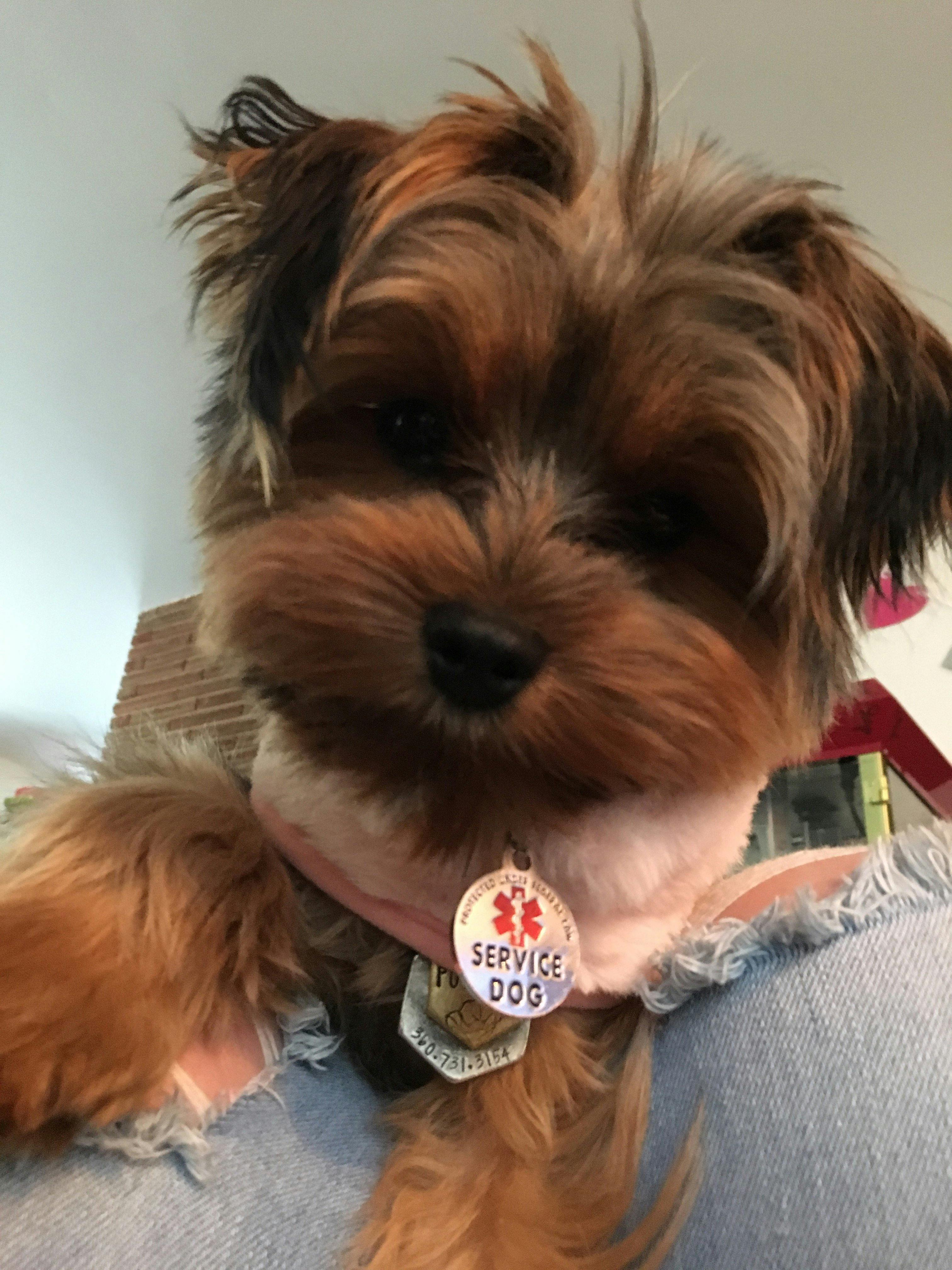 Poppie
Female
Yorkshire Terrier
Poulsbo, WA
Personality
Demanding
Controlling
My mom thought of it while watching the movie trolls.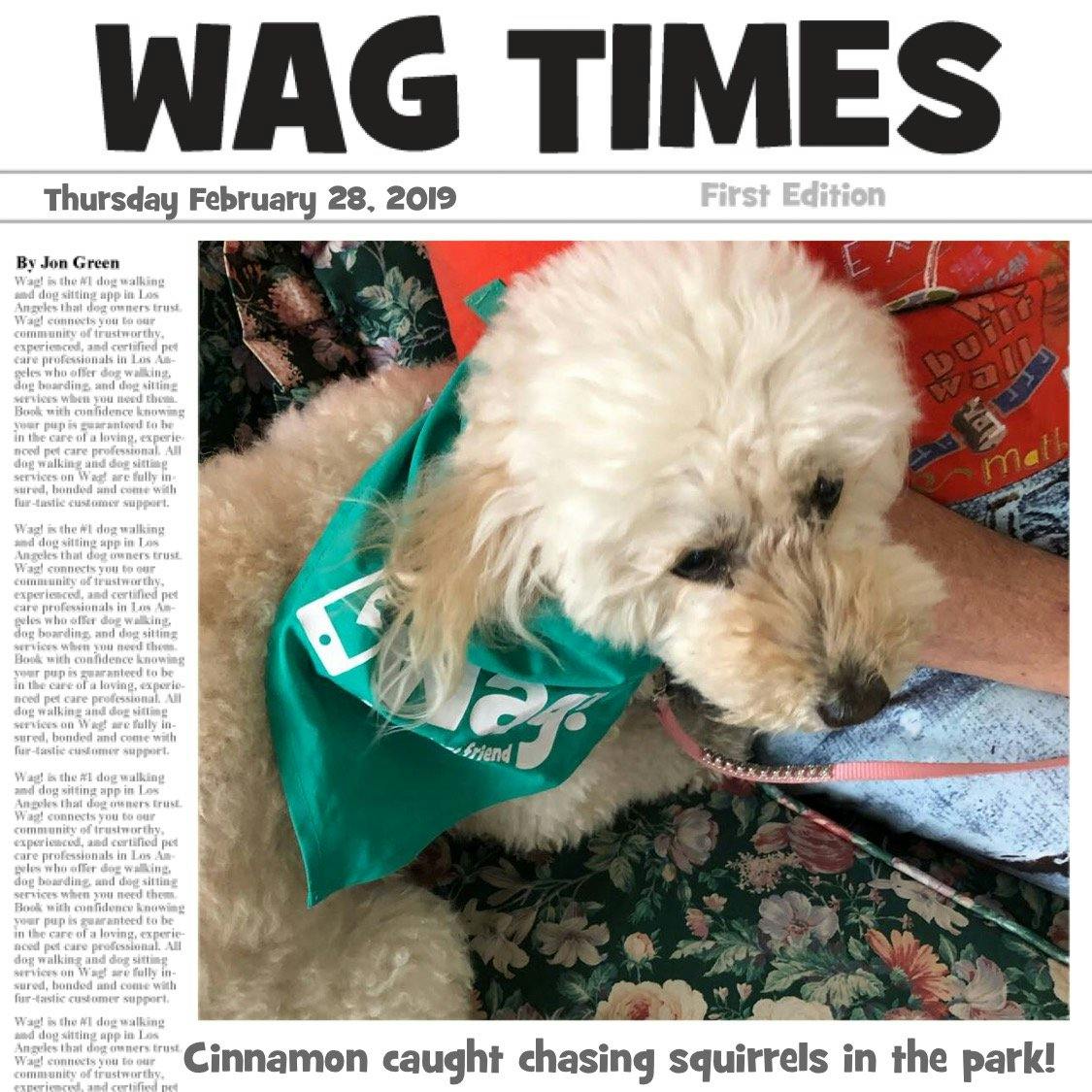 Cinnamon
Female
Poodle
Simi Valley, CA
She has a cinnamon stripe down her back.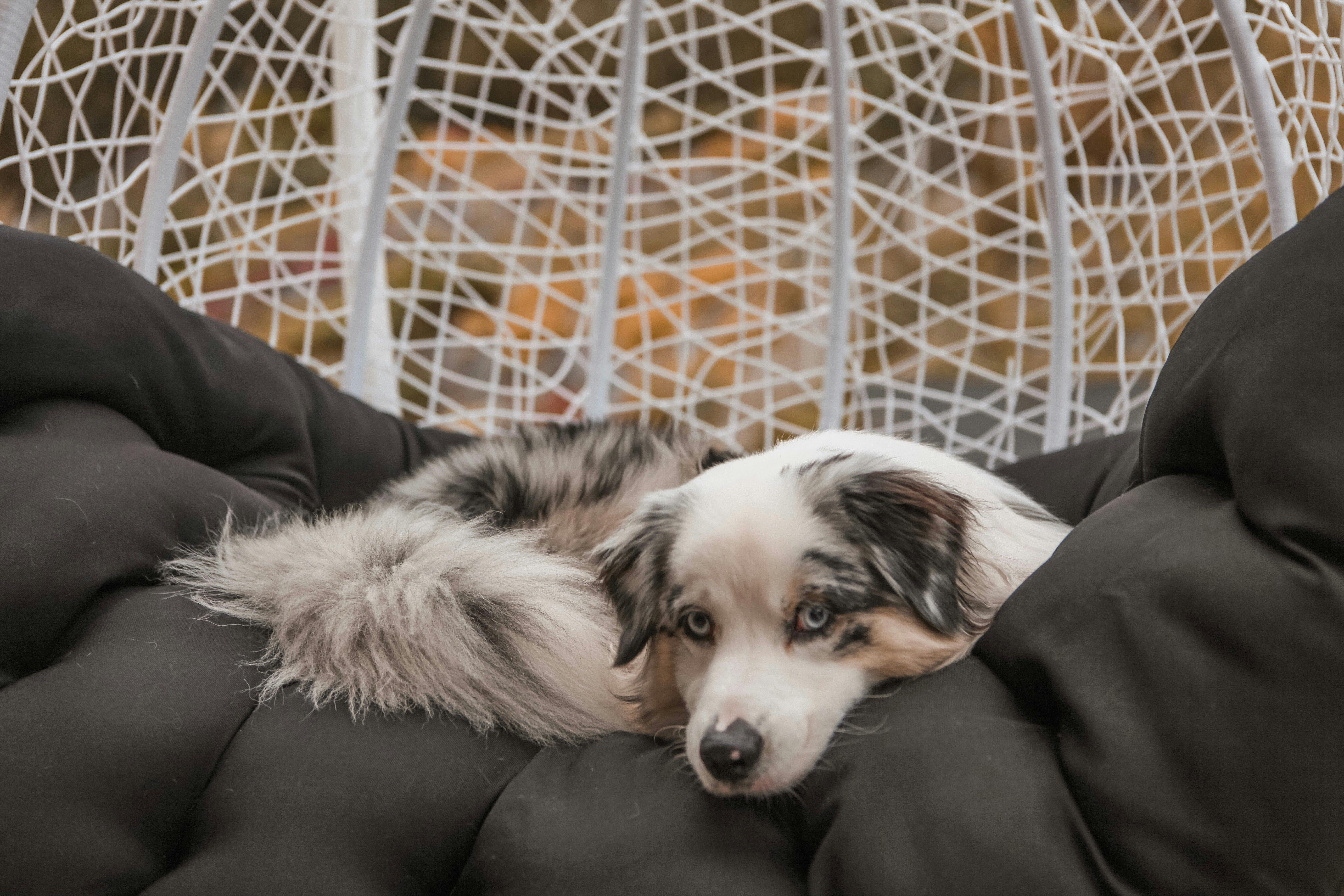 Chilli
Male
Australian Shepherd
New York, NY
Personality
loyal,
Caring
Patient
Trusting
Loving
well he was born in the spooky season and i wanted something spicy and seasonal and i searched for the names and i loved them all but then i walked into my kitchen and chilli spice caught my eye and i just knew it was it