Introduction
Finding the perfect name for your dog is a tricky task. Choosing the first letter or even first two letters of your dog's name is a great place to start your name quest. There are lots of names beginning with "Bo" with a very wide range of meanings and backgrounds. You can choose a nice Germanic "Bo" name like Bode or a Korean name like Bora. You can even keep it simple and just name your pup Bo like the Obama's Portuguese Water Dog. Now that you've started thinking of more great "Bo" names, let's take an even closer look!
Dog Names that Start with 'Bo' in Pop Culture
Featured Famous Dog with a Name that Starts with 'Bo'
Bolt
Bolt is not only the title of the 2008 Disney animated film but is also the name of the protagonist dog which it features. The film features an American White Shepherd who was adopted by a girl named Penny. Bolt and Penny become inseparable and are cast as part of a TV show where Bolt is a superhero. However, Bolt actually thinks that he is a superhero and is unaware that he simply plays one on a Hollywood set.
One day, Bolt accidentally gets packed in a box and shipped to New York. On his quest to find his owner, Bolt realizes that the super powers he thought he had were not real- he is just a regular dog. When Bolt finally finds his way back to Penny, he sees her hugging a TV replacement dog and thinks that she has abandoned him. However, Penny is truly heartbroken over losing Bolt. Later, a fire breaks out on the TV set and Bolt has to rescue Penny. After the fateful reunion, Penny and Bolt retire from the TV show and move to live outside the city with a friend Bolt had met along his journey.
The movie Bolt is actually full of big movie icons with Bolt being voiced by John Travolta and Penny being played by Miley Cyrus. Bolt made about $310 million at the box office and was one of the biggest kids movies of 2008.
There are also many other dog names beginning with "Bo" that have been in pop culture. Bobby was a Skye Terrier in the movie Greyfriars Bobby and the dog Bodger, a Bull Terrier, was a famous character in the children's book The Incredible Journey. You may also remember the Saint Bernard, Bolivar, from the comic strip Donald Duck. Of course, there is Bo who is the dog of former president Barack Obama and was adopted by the first family during Obama's first term in the white house. So many dogs have Bo names, and you are definitely going to find a perfect one for your pup! 
Dog Name that Starts with 'Bo' Considerations
A name which begins with "Bo" can fit pretty much any dog. There are plenty of female and male "Bo" names with backgrounds of all different ethnicities. If you have an Irish setter, go for a "Bo" name with a Celtic background like Bowen or give that Chihuahua a Spanish name like Bonosa. You can probably find a "Bo" name to fit any aspect of your dog's personality as well. If your pooch is timid and slightly melancholy, the name Bopo will encapsulate this. On the other hand, Boris is a great name for a dog who is full of energy and likes a good fight.
Names beginning with "Bo" tend to have a more masculine sound. However, that doesn't mean that there aren't great "Bo" girl names as well, you may just have a more limited number to choose from. No matter what "Bo" name you choose, one thing is for sure- you already have a great nickname in place: Bo!
Male Dog Names That Start With 'Bo'
Votes
Name
Vote
0

Bo

Originally derived from Beau, this name simply means commanding

0

Bob

An abbreviation of Robert which means famed, bright and shining

0

Booker

An English name which means the Bible

0

Boris

Originally a Russian name, Boris means to fight

0

Boston

A major city in the US

0

Boyd

A Celtic name meaning blonde

0

Boaz

A Hebrew name which means swiftness

0

Bode

An ancient Germanic name meaning to command and order

0

Bogdan

A Polish name which means given by God

0

Bojan

A Serbia name which means battle

0

Bor

Short for Borislav, this is a slavic name which means pine tree

0

Boran

In Turkish, this name means thunderstorm

0

Boyd

A Scottish name coming from the island of Bute

0

Boyko

A Bulgarian name meaning battle

0

Boar

A wild hog

0

Boa

Typically a type of very large snake found in warm climates

0

Bogey

A goblin or the number of strokes in golf you aim to achieve on each hole

0

Bolt

To leave quickly or strike fast, like a lightning bolt

0

Boozer

One who drinks a lot

0

Bobo

An African name meaning born on a Tuesday

0

Boden

A Scandinavian name meaning sheltered

0

Bogart

A Germanic name meaning orchard

0

Boin

An Irish name meaning resembling a white cow

0

Bolle

A Germanic name meaning bold

0

Bon

A name coming from the old French language meaning good

0

Bone

A French name meaning good

0

Bordy

An English name meaning boar pasture

0

Borris

An English name meaning fight or battle

0

Botin

A Japanese name meaning peony

0

Bowen

A Celtic name meaning a small victorious one
Female Dog Names That Start With 'Bo'
Votes
Name
Vote
0

Bobbi

A feminine version of the name Bob which means bright and shining

0

Bonita

A Spanish name meaning pretty little one

0

Bonnie

An American name which means beautiful

0

Bontu

An Eastern African name which means proud

0

Bopha

Meaning flower, this name originated in Khmer

0

Bora

Translates to purple in Korean

0

Boxy

Something that is square in shape

0

Bodhi

With Sanskrit origins, this name means awaken

0

Boba

A name of Slavonic origin meaning given by God

0

Bobbijo

An English-American name which means bright famous one

0

Bobina

A Germanic name meaning a bright and famous one

0

Bodilla

The origin of this is Old Norse and means a cure or remedy for battle

0

Bojka

A Czech name meaning battle

0

Bok

A Korean name which means blessed

0

Bolbi

This name is of Latin origin and means a town near the lake

0

Bona

A Hebrew name meaning builder

0

Boo

A Native American name meaning shining waters

0

Boran

A Latin name for a foreign woman

0

Boske

A form of Lilian which is primarily used in Hungry

0

Bova

A Germanic name which means brave

0

Boza

A divine gift of Slavonic origin

0

Bozica

A rare name with a very fun sound!

0

Bo-Bae

A Korean name which translates to mean a treasured child

0

Bobbilee

A Latin or German name which means famously famous

0

Bojana

A Slavonic name meaning battle

0

Bolivia

A Spanish name and also a country in South America

0

Bonbon

With origins in the Scottish language, this name simply means pretty

0

Bopo

This Swahili name means sad but still has a fun ring to it

0

Borgena

With a Norwegian origin, this name means one who offers help

0

Bonosa

A Spanish name which means willingly
Community Dogs With Names that Start with 'Bo'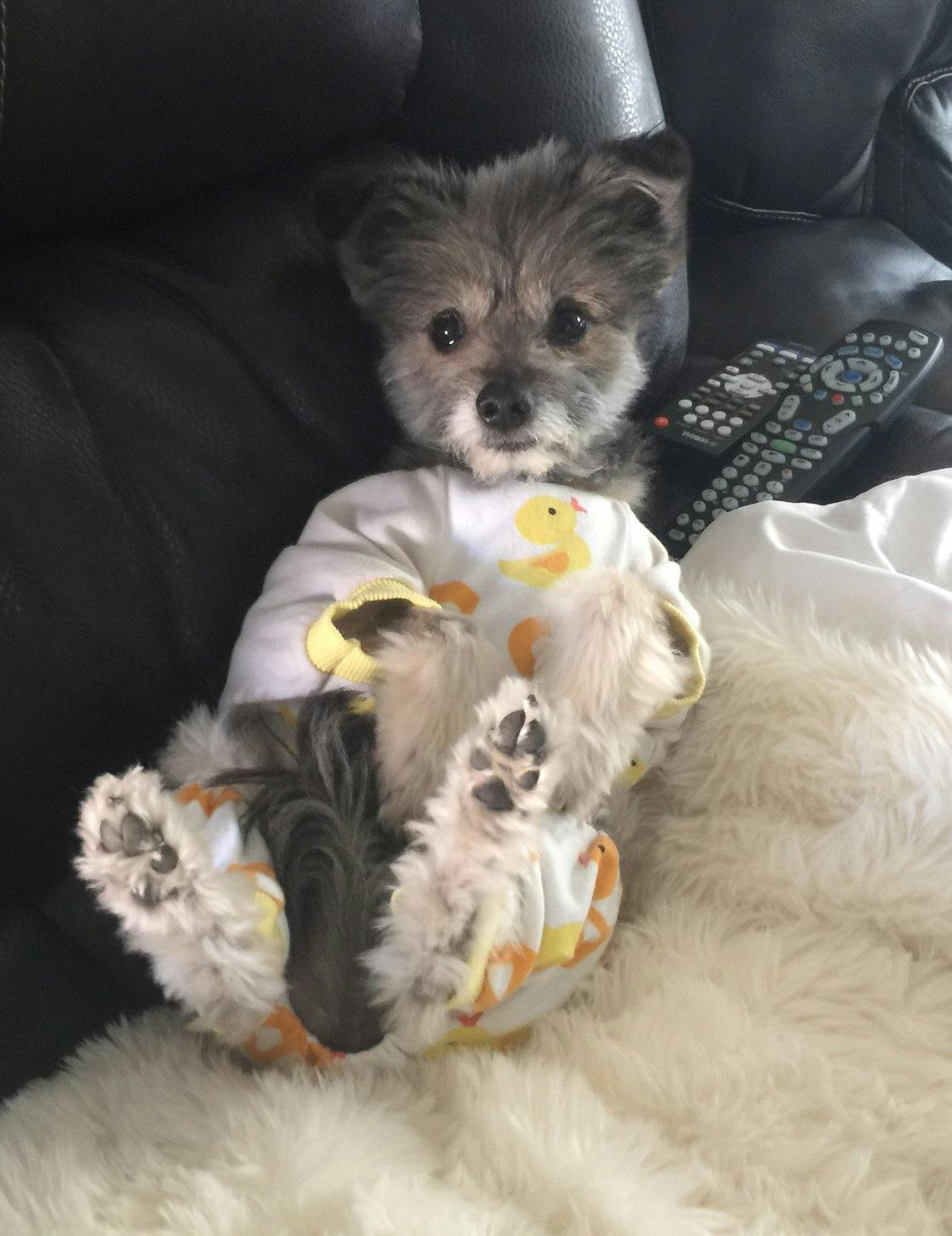 Bobie
Male
Yorkshire Terrier
Palmdale, CA
Personality
Fun, opinionated, loyal, loving like a real boy
We found this sweet baby boy. He was 6. My husbands name is Bob we added a O. Best dog in the world we loved him intensely.