Introduction
Fantastic Beasts and Where to Find Them, a popular movie and a book by Newt Scamander has been the talk of the town for quite a while now. The movie (and the book in the Harry Potter universe) is filled with whimsical creatures carefully collected and carried in Newt's suitcase. Since there are so many options to choose from, naming your dog after one of the creatures or characters from J.K. Rowling's fantastic universe could be a great way to give even more character to your pet, and have quite the story to tell when someone asks about their name. 
Fantastic Beasts and Where to Find Them Dog Names in Pop Culture
Featured Famous Fantastic Beasts and Where to Find Them Dog
Fluffy
One of the most notable dogs in the world of Harry Potter and from Fantastic Beasts and Where to Find Them is none other than Fluffy, a hellhound of incredible size with three heads. The brown super dog is considered to be very dangerous, however, his cute name may lead you to think otherwise. But how did a three-headed dog end up in Hogwarts?
History tells that Rubeus Hagrid, a half-giant groundskeeper and a professor of Care of Magical Creatures at Hogwarts, bought Fluffy from a Greek man in the Leaky Cauldron back in 1990. Due to Fluffy's incredible size and particularly scary looks, Hagrid loaned him to Dumbledore to be used as a guard of the Philosopher's Stone.
Dogs with three heads are, however, not J.K. Rowling's invention. In Greek mythology, many of the supernatural dogs found their place in the myths and legends, and probably the most famous one was Cerberus, also known as the "hound of Hades". Cerberus serves as the guard to the gates of the Underworld and has three heads and a serpent where his tail should be. He is the offspring of Typhon, the serpentine giant with one hundred snake heads, and Echidna, a half-woman half-snake. Cerberus' brothers and sisters also carry the multi-head gene, his brother being Orthrus, the two-headed dog, Hydra, the many-headed serpent, and Chimera, who also had three heads, one of a goat, one of a lion, and one of a snake.
Not only does Fluffy resemble Cerberus when it comes to his appearance, but also in the "job" they are both performing, as the guards of something very valuable, but at the same time, incredibly dangerous. Moreover, Fluffy literally comes from Greece, which is another proof that J.K. was indeed heavily inspired by the Greek mythology when she was writing her famous books.
After the Philosopher's Stone was destroyed, there was no reason for Fluffy to stay in Hogwarts anymore, so Hagrid released him into the Forbidden Forest, however, not long after that he was sent back to Greece where he truly belongs.
Fluffy is a strong, fierce dog, however, he had a soft spot for Hagrid. His only known weakness was the inability to stay awake while the music is playing, which is often used against him in the books and movies. As far as his name goes, it is perfectly fitting – no better way to lift the stigma around hellhounds than to name one something cute – Fluffy!
Fantastic Beasts and Where to Find Them Dog Name Considerations
If you are thinking of naming your new fluffy friend after a character or a creature from Fantastic Beasts and Where to Find Them, you are in for a treat! Not only do you have a myriad of literal fantastic beasts to choose from, you also have a pretty long list of famous witches and wizards whose name could become the name of your dog! Giving a human name to your dog is one of the many options here, and choosing a name of a famous magizoologist can even deliver a very interesting backstory to your pup. Why not pick the name Harvey, after the notable magizoologist Harvey Ridgebit, a dragonologist who was one of the first people to establish a dragon sanctuary, now located in Romania.
Looking for something more exotic? What about Edwardus Lima, the well-known author of The Monster Book of Monsters, a pretty unique book with the affinity to bite off the fingers of its readers. If you have a big, black dog, why not name him Padfoot, after one of the Marauders? The options are endless, so have fun naming!
Male Fantastic Beasts and Where to Find Them Dog Names
Votes
Name
Vote
6

Newt

After the famous magizoologist who wrote Fantastic Beasts and Where to Find Them

3

Pickett

Newt's Bowtruckle pet

3

Marlow

One of Newt's Bowtruckes

3

Patronus

A very difficult spell that protects against Dementors

2

Jacob

A No-Maj who accompanied Newt on his adventures

2

Percival

A Director of Magical Security and an Auror

2

Graves

A Director of Magical Security and an Auror

2

Titus

One of Newt's Bowtruckes

2

Finn

One of Newt's Bowtruckes

2

Niffler

An adorable platypus-like creature

2

Aragog

A big Acromantula and Hagrid's friend

2

Theseus

After Theseus Scamander, Newt's older brother

2

Langdon

After Langdon Shaw, a No-Maj

1

Billywig

A sapphire blue insect native to Australia

1

Frank

A Thunderbird Newt rescued from Egypt

1

Bane

A Centaur living in the Forbidden Forest

1

Skender

A wizard circus owner

1

Nicolas

After Nicolas Flamel

1

Henry

After Henry Shaw, a newspaper magnate No-Maj

1

Flamel

Nicolas' Flamel's last name

1

Albus

After Albus Dumbledore

1

Gringott

The founder of the Gringotts Wizarding Bank

1

Flitwick

A charm's master

0

Gellert

After the notable magician, Gellert Grindelwald

0

Credence

An Obscurial

0

Kowalski

Jacob's last name; a No-Maj who accompanied Newt on his adventures

0

Scamander

Newt's last name

-1

Ronan

A Centaur with red hair and red beard

-1

Yusuf

After the wizard Yusuf Kama

-1

Gnarlak

A Goblin gangster
Female Fantastic Beasts and Where to Find Them Dog Names
Votes
Name
Vote
1

Seraphina

The president of the Magical Congress of USA

1

Shikoba

After the witch and wandmaker Shikoba Wolfe

1

Bellatrix

After Belatrix Lestrange

1

Luna

After Luna Lovegood

1

Fleur

Fleur Delacour, a French witch

1

Tonks

Nymphadora Tonks, an Animagus

1

Parvati

After Parvati Patil

1

Poppy

After Poppy Pomfrey, a magical healer

1

Lily

After Lily Potter

1

Molly

After Molly Weasley

0

Tina

After Tina Goldstein, one of the main characters of the movie

0

Queenie

Tina's sister; a perfect name for a little princess

0

Violetta

After the famous wandmaker Violetta Beauvais

0

Minerva

After professor McGonagall

0

Leta

After Leta Lestrange

0

Narcissa

After Narcissa Malfoy

0

Gondoline

A magizoologist, Gondoline Oliphant

0

Bathilda

Bathilda Bagshot, an author of A History of Magic

0

Katie

After the witch Katie Bell

0

Amelia

After Amelia Bones, Head of the Department of Magical Law Enforcement

0

Alecto

After Alecto Carrow

0

Mafalda

After Mafalda Hopkirk

0

Ariana

After Ariana Dumbledore

0

Hestia

After Hestia Jones

0

Alice

After Alice Longbottom

-1

Lavender

After Lavender Brown

-1

Penelope

Penelope Clearwater, a Ravenclaw prefect

-1

Marietta

After Marietta Edgecombe, a member of Dumbledore's army

-1

Padma

After Padma Patil

-1

Helena

Helena Ravenclaw, Rowena Ravenclaw's daughter
Community Dogs with Fantastic Beasts and Where to Find Them Dog Names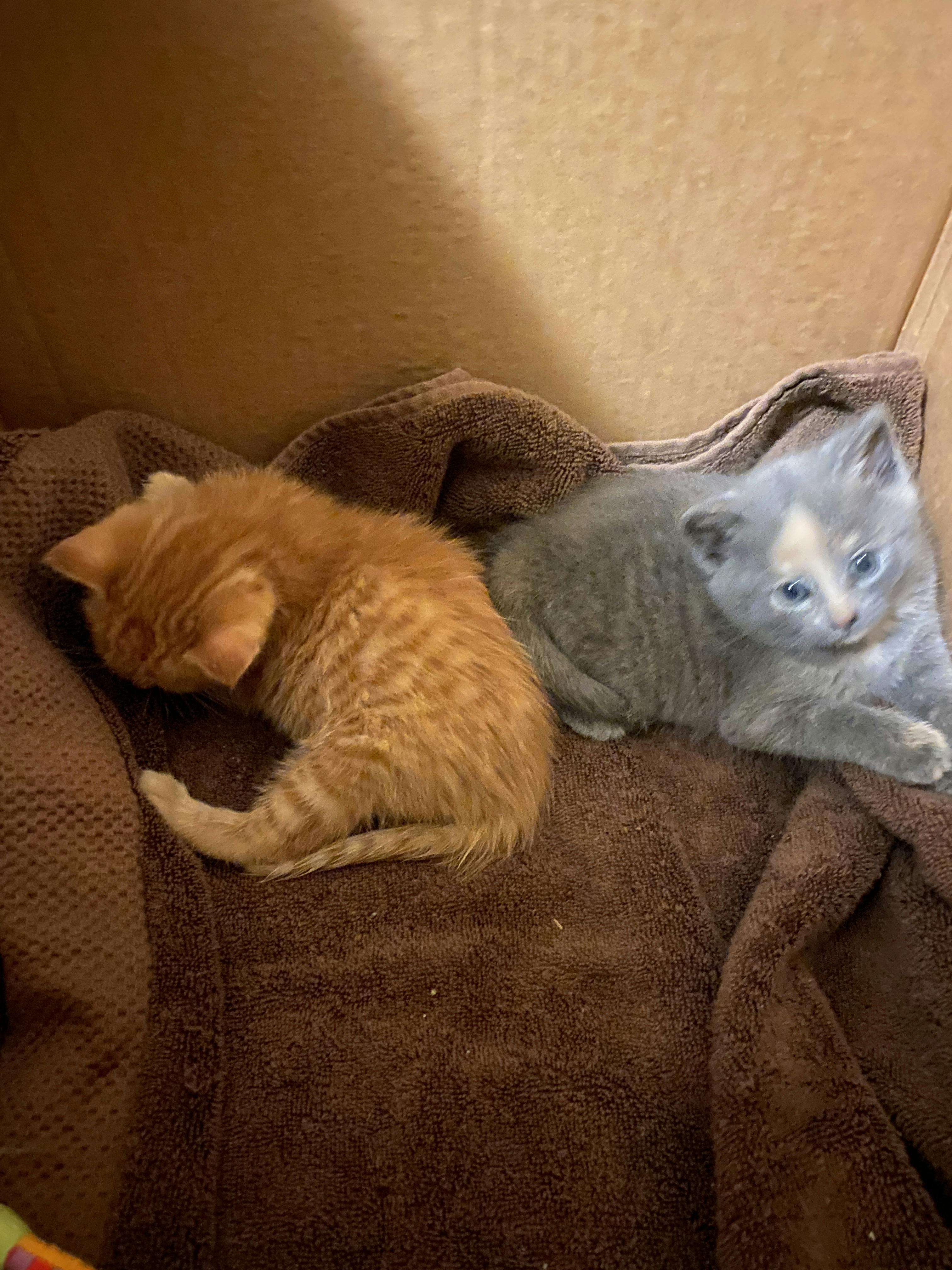 Belletrix
Female
Catalan Sheepdog
Bourbonnais, IL
Personality
Playful
Calm
Loving
We didn't know what to name out cat so we went up to search names. We were naming our cats Alexander Hamilton and Theodosia Burr. We wanted the names to be from a book. So we we went back on the hunt! We were looking around and found the perfect names! We decided on Potter and Bellatrix. Both are from the Harry Potter books! We might find better names but these are them at the moment!