Introduction
For the dog who is all about luxury, you need a name that is just as glamorous as he or she is. Whether your canine companion makes you think of the bright lights on Broadway, the shining stars of Hollywood or even just your personal favorite luxuries, the right name can create the sense of glamour you associate with your pet. While tiny toy breeds are often seen as the most luxurious, there is no reason for larger breeds to miss out on the glamour. Keep reading to discover glamorous dog names for fabulous canines of all sizes and breeds. 
Glamorous Dog Names in Pop Culture
Featured Famous Dog with a Glamorous Name
Chloe
Dogs are everywhere you look in pop culture. They are important parts of our lives, and as such, they have become extremely prevalent in our culture. From books and television shows to movies, plays and more, canines are present in all parts of pop culture. While many famous canines are far from glamorous, others have managed to really step up the glam game.
One famous example of a glamorous pooch is the Chihuahua named Chloe in the 2008 movie, "Beverly Hills Chihuahua." In the movie, the ritzy Chihuahua is on vacation in Mexico with her family when she becomes lost. Getting home to Beverly Hills proves to be no easy task, and this pampered pup soon learns that she will need all the help she can get to find her way home. The popular film spawned multiple sequels staring the glamorous Chloe.
Another famous dog in pop culture is the chihuahua known as Tinkerbell. Owned by heiress Paris Hilton in the early 2000's, Tinkerbell lived a luxurious life alongside her famous owner. She rose to stardom in "The Simple Life," which starred Paris Hilton and Nicole Richie. She also appeared on "Saturday Night Live" and "The Tonight Show with Jay Leno." Often seen being carried in her celebrity "mom's" purse, Tinkerbell enjoyed 14 fabulous years with the Hilton family. During her life, she appeared on the red carpet and in television commercials and was named "the first true canine companion of reality television." Her legacy lives on as one of the world's most famous dogs and one of the first to popularize tiny, pocket-sized dogs as family pets.
Last but not least, Trouble was a white Maltese named the "richest lap dog in the world." This pampered pooch was purchased by New York Hotel heiress Leona Helmsley following the death of her husband, Harry Helmsley. When Leona Helmsley died in 2007, she made headlines by leaving the majority of her fortune to Trouble. Though she left the dog $12 million, a judge knocked her inheritance down to $2 million. Trouble spent her remaining years in the lap of luxury at the Helmsley Sandcastle Hotel in Sarasota, Florida. The wealthy canine was blind and faced many health problems in her final years, and according to her caretaker, caring for the dog cost $100,000 annually. Upon her death, Trouble was sent to lie beside her owner in the 12,000-square-foot Helmsley mausoleum located in Westchester County, New York in Sleepy Hollow Cemetery. 
Glamorous Dog Name Considerations
Choosing the right name for your canine companion is always a big job. You only have one chance to get it right, so it's important to take some time to come up with a name. Think about your reasons for why you want to give your dog a glamorous name. Is your canine companion a luxury breed? Does he or she have luxurious features that exude glamour? Do you see your dog as a status symbol? Knowing the specific reason why you want to choose a glamorous name as opposed to something simpler will help you come up with the perfect idea. 
When trying to come up with just the right name, remember that it will stick with your pet for the rest of his or her entire life. Many small breeds live up to 20 years or even longer, so it is important to choose a name that will withstand the test of time. Think about what makes your dog special now and what will make him or her special for years to come. Remember that what is glamorous today may be a forgotten trend a decade from now, so choose a name cautiously. Check out our suggestions for some great glamorous dog names below. 
Votes
Name
Vote
10

Louis

For Louis Vuitton

8

Valentino

After the Italian fashion designer

5

Armani

For fashion icon Giorgio Armani

5

Duke

Originally the highest rank of nobility under a king

4

Tino

Italian for "small"; ideal for a teacup pup

2

Dauphin

The son of the French king

1

Albus

Latin word meaning "white"; perfect for a white dog

1

Dolce

For Dolce and Gabbana; means "sweet" in Italian

1

Gabbana

For Dolce and Gabbana; means "creative man"

0

Barney

For the high-end fashion store

0

Kaiser

Means "emperor" in German

-1

Kors

For fashion mogul Michael Kors

-2

Bennedict

Latin name meaning "blessed"

-2

Caesar

For Roman emperor Julius Caesar

-3

Cary

For classical film star Cary Grant

-3

Denali

Sanskrit word meaning "the great one"

-3

Raja

Indian name meaning "ruler"; Raj means "paradise" in Slavic

-4

Ghirardelli

For the luxurious chocolate; perfect for a chocolate Lab

-4

Baron

An initial title of royalty

-4

Gable

For classic film star Clark Gable

-5

Sinatra

For legendary performer Frank Sinatra

-5

Grant

French name meaning "great"; classic actor Cary Grant

-5

Giorgio

For fashion icon Giorgio Armani

-5

Pavarotti

For famous opera performer Luciano Pavarotti

-5

Earl

A rank in English nobility

-5

Shah

Persian name meaning "he who rules"

-6

Bogart

For classic film star Humphrey Bogart

-6

Kevin

Gaelic name meaning "beautiful at birth"

-6

Rian

Pronounced like "Ryan," it means "little king" in Gaelic

-9

Malik

Means "king" in Hebrew and Arabic
Female Glamorous Dog Names
Votes
Name
Vote
8

Ruby

A red gemstone

6

Audrey

For classic film actress Audrey Hepburn

6

Paris

For Hilton Hotel heiress Paris Hilton

6

Bianca

Name meaning "white"; perfect for white dogs

6

Prada

For the high-end fashion brand

6

Porshe

For the luxury car brand

5

Angelina

For actress Angelina Jolie

5

Jewel

A sparkling gem

5

Mercedes

For the luxury car

4

Diamond

One of the most valuable gemstones

4

Adele

For the singer; means "noble" in German

4

Celeste

French name meaning "heavenly"

4

Aurora

For the Disney princess

3

Tinkerbell

For the teacup chihuahua owned by hotel heiress Paris Hilton

3

Hera

Queen of the Greek gods

2

Sapphire

A prized gemstone that is typically blue in color

2

Anastasia

Greek name meaning "resurrection"

2

Pandora

For the jewelry brand

1

Zsa Zsa

For actress and socialite Zsa Zsa Gabor

1

Bella

Name meaning "beautiful" in Italian

0

Tiffany

For the high-end jewelry brand Tiffany & Co.

-1

Glitzy

For your glitzy, glamorous pooch

-1

Eva

For classic Hungarian acrress Eva Gabor

-1

Bonita

A Spanish name meaning "pretty"

-2

Charlize

For actress Charlize Theron

-2

Princess

For the royally pampered pooch

-3

Beyonce

For the legendary songstress

-4

Barbie

For the glamorous doll

-4

Jeslyn

American English name meaning "blessed with wealth and beautry"

-5

Liz

For actress and renowned lover Elizabeth Taylor
Community Dogs with Glamorous Names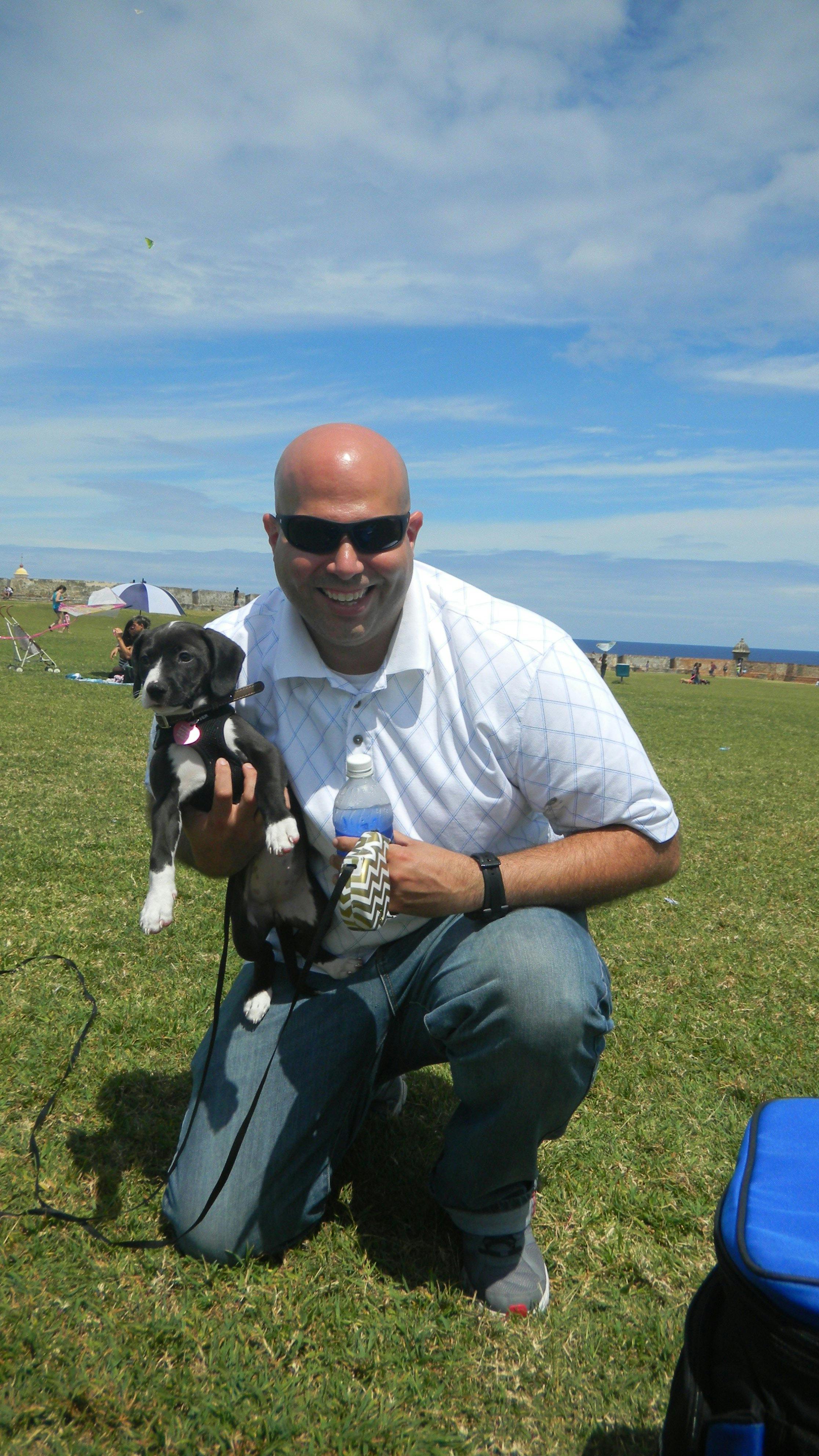 Ghirardelli
Female
Boglen Terrier
Aguadilla, PR
We just adopted her at Petco and thinking of names back to home, i said: "Ghirardelli" and is the unique Ghirardelli I know in Puerto Rico. And is female, trained, healthy dog girl. Adopted 02-13-16 Photo with my husband. 2016 I have more recently of course, but he just changed in size, now is almost 3 years old, healthy 40 pounds girl. She is have a star under her name, her mommy bought one for her, she is DNA tested and USA servide dog. She is adorable Beagle-Pitbull-Boston Terrier mix.