Introduction
Yo, all you lyrical geniuses out there, have your lives just become a million times better when you adopted your doggo? Of course they have, and to make it the coolest dog that ever lived, you have to give them a cool name, right? Well, luckily enough, you are a huge fan of hip hop, a musical genre with some of the smoothest, coolest, most slick musicians out there who never miss a chance to remind the rest of us how awesome they, in fact, are.  And if that is not good enough for your doggo, maybe they will drop a hot mixtape this summer and school you all about the importance of being smooth.
Hip Hop Inspired Dog Names in Pop Culture
Featured Famous Dog with a Hip Hop Inspired Name
Dinky
Probably the most logical step would be to honor the legendary musician Snoop Dogg here, however, even though his name would suggest it, Snoop is only a human. Did someone say Nate Dogg? Oh, human again. What about Bow Wow, McGruff, Milkbone, or Tim Dog? Last time we checked they were all still human, not canine. However, there is one doggorino in the hip hop world that could put all the musicians to shame (or at least make them rethink their styling options). We are, of course, talking about the adorable Dinky, the hip hop dog.
This lovely mutt is quite an Internet celebrity, boasting over 100k followers on Instagram, and over 11k on YouTube. Dinky is one of those dogs that just love the attention, the hype, and the finer things, and let's face it, you might be cool, but it is impossible to reach Dinky level of cool. Whether he is claiming ownership of a luxurious car by casually resting his paw on it to the sounds of Kanye West's Mercy, or counting piles of cash on his very own doggy throne surrounded by Gucci scarves and fake guns, or perhaps cruising by the pool in his vintage car while checking out some beautiful ladies, Dinky knows how to do it in style.
The adorable mutt, probably a Maltese mix, is always ready to pose. His fashion choices are the illest, his love for dark sunglasses brings up the coolness to over 9000, and even when he's flexing, he does it with class. Dinky's collection of cars is nothing short of impressive, that one can't help but wonder, when they see him rollin', are they hatin', are they patrolling, trying to catch him ridin' dirty?
Dinky is also not a stranger to an occasional drop of fine drinks, he is quite the ladies man, and the way he rolls up to the event in one of his fancy cars can leave any pupperina week in the knees! Yes, Dinky is quite cool. Even though he has a cute, adorable name, and not a tough hip hop moniker, does that really matter? He invented awesome and we can all just sit back and try to achieve those levels of smoothness. It is safe to say that Dinky does indeed put OG in dog!
Hip Hop Inspired Dog Name Considerations
As a new dog owner, or should we say, best friend, it is only natural to want a great name for your new pup, the one which will showcase how much you live for hip hop and how much you appreciate the lifestyle. Now, let's say your new friend has a gray coat, perhaps they are an Alaskan Malamute, a Whippet, an Italian Greyhound, or maybe even Cane Corso. In that case, you can go classic and name your puppy after the Icelandic rapper Grá Pje, Grá meaning grey.
What about the infinitely cool dog who likes to sport sick shades, big chains, and maybe even an occasional cigar (doggy treat)? Well, a name such as Dadykewl can be just perfect! Dadykewl is, of course, an Icelandic hip hop artist who yet has to rise to mainstream prominence, but hey, doesn't picking this name make you a true rap connoisseur? Not every name has to be mainstream, and not every mainstream hip hop musician is better than the underground ones! In the end, whichever route you end up on, you will probably have the coolest-named dog in your local dog park, and what better way to start up a conversation than to chat about names, right?
Male Hip Hop Inspired Dog Names
Votes
Name
Vote
7

Biggie

After Notorious B.I.G.

6

Pac

After 2Pac

4

Chance

After Chance the Rapper

2

Offset

After Offset, a hip hop artist

1

Ludacris

After the rapper Ludacris

1

Eazy

After G-Eazy

0

Fiddy

After 50 Cent

0

Snoop

After Snoop Dogg

0

Malone

After Post Malone

0

Logic

After a hip hop artist Logic

0

Dre

After Dr. Dre

0

Kendrick

After Kendrick Lamar

-1

Rick

After Rick Ross

-1

Beastie

After the Beastie Boys

-2

Jay

After Jay Z

-2

Nas

After the rapper Nas

-2

Wayne

After Lil Wayne

-2

Eminem

After the legendary rap god, Eminem

-2

Busta

After Busta Rhymes

-2

Proof

After Proof from D12

-2

Diddy

After Diddy

-2

Common

After the rapper Common

-2

Ice

After Ice Cube

-3

Drake

After the Canadian rapper Drake

-3

Jam

After Jam Master Jam

-4

Kanye

After Kanye West

-4

Andre

After Andre 3000

-4

Sean

After Big Sean

-4

DMX

After the famous DMX

-4

Florida

After Flo Rida

-4

Wap

After Fetty Wap
Female Hip Hop Inspired Dog Names
Votes
Name
Vote
1

Nicki

After Nicki Minaj

1

Cardi

After Cardi B

0

Jean

After Jean Grae

-2

Missy

After Missy Elliot

-2

Ciara

After Ciara

-2

Neneh

After Neneh Cherry

-2

Krey

After Kreyshawn

-2

Brooke

After Brooke Candy

-2

Lumi

After Lumidee

-2

Lil Mama

After the famous Lil Mama

-2

Kamai

After Kamaiyah

-2

Dreezy

After the famous Dreezy

-2

Khia

My neck, my back...

-2

Nitty

After Nitty Scott

-3

Eve

After the famous rapper Eve

-3

Kim

After Lil Kim

-3

Lauryn

After Lauryn Hill

-3

Lati

After Queen Latifah

-3

Banks

After Azealia Banks

-3

Iggy

After Iggy Azalea

-3

Mia

After M.I.A.

-3

Lisa

After Lisa Lopes

-3

Foxy

After Foxy Brown

-3

Lyte

After MC Lyte

-3

Trina

After the hip hop artist Trina

-3

Kelis

Her milkshake brings all the boys to the yard

-3

Shawnna

After the hip hop musician Shawnna

-3

Estelle

Would you be her American boy?

-3

Yolandi

After Yolandi Visser

-3

Dynamite

After Ms Dynamite
Community Dogs with Hip Hop Inspired Names
$kodak$
Male
Labrador Retriever
Oklahoma City, OK
I named him after kodak black
Marshall
Male
Husky
Miami, TX
Dre & marshall, after dr. dre and eminem
Male
Rottweiler
Everett, WA
named them after em and dre, best rappers of all time
Niki manaj
Female
Pit Bull
Baltimore, MD
I was looking for dog names on google rapper dog names I found the name niki manaj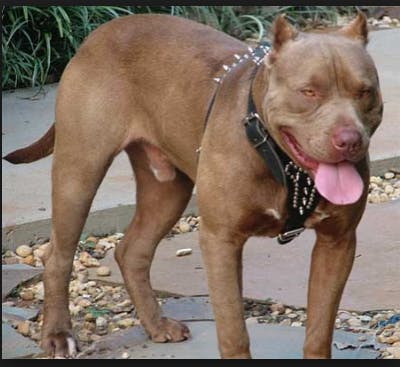 Lil uzi
Male
Pit Bull
Radford, VA
thats one of my fav rapers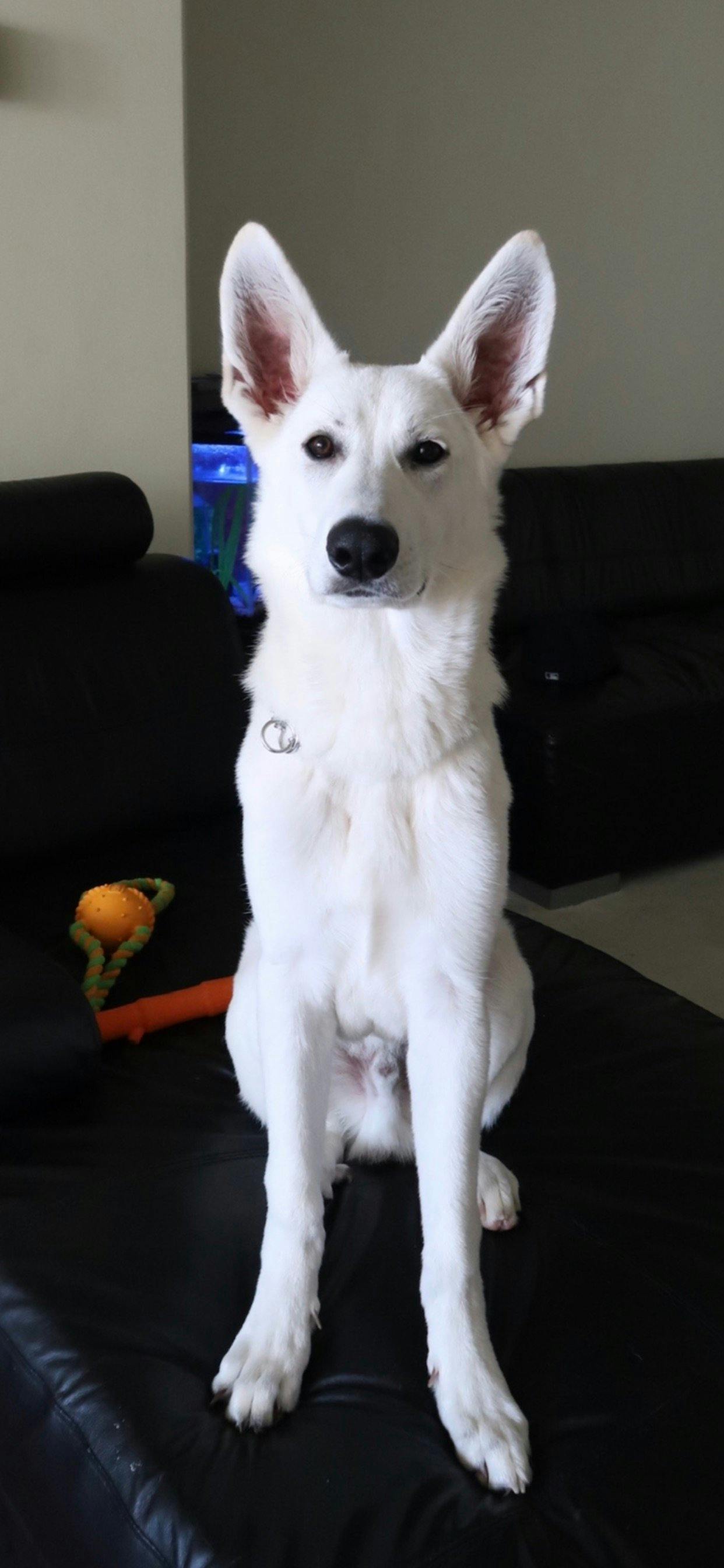 A$ap
Male
German Shepherd
San Diego, CA
Fashion killa is mine and my husbands motivation song to do big things with our life and strive to be anything but ordinary and a white German Shepherd is anything but ordinary so it suits him