Introduction
How many hours have you clocked building and exploring the virtual block-world of your dreams? Minecraft has become an instant favorite video game for many-a-player, attracting both young and old to the console. What started as a humble indie game has grown into a franchise so large that even Microsoft bought into it. 
But are you ready to take the ultimate step in Minecraft fandom? Will you be naming your next fur-baby after the Mojang classic? If you answered a resounding "yes", then join us as we jump into everything Minecraft and give you our favorite pet names inspired by this well-loved game.
Minecraft Dog Names in Pop Culture
Featured Famous Minecraft Dog
Wolf
In Minecraft, one of the main goals of the player is to survive. You start with nothing and learn how to exist and build your life by using the natural resources around you. Because of this, if you want to have a dog by your side for the game, you have to go out into the wild and find a wolf, befriend them, and create a collar to tame them.
All creatures in Minecraft are referred to as "mobs", indicating that they are mobile features in the game. Each mob spawns (or begins) in a specific area and acts in predetermined ways. Wolves are neutral mobs, meaning that they will not attack unless provoked. An untamed wolf will also naturally attack any livestock you may be raising in the game. It's easy to tell if a wolf is going to attack, as their eyes turn red and their tail goes straight up, looking quite evil.
To tame a wolf, the player must seek out and give the mob an undetermined number of bones. You'll know when you've tamed your wolf into a dog as they will look friendlier and wear a collar (just like in real life!) Tamed wolves act just like loyal puppers and will follow their owner wherever they go, sit when they're told to, and fight to protect the player. Players can have as many pooches as they'd like and a trophy called "Leader of the Pack" is awarded to anyone who can tame 5 wolves during gameplay.
Adding wolf mobs was one of the early features of this game, beginning way back in 2011. Right from the get-go, they were made to be tamed by players and all updates since that time have made the miner-wolf relationship even closer. Players can breed wolves and must continue feeding them meat to keep them happy and healthy. Once a player has hurt a wild wolf, feeding it food will not cause them to stop attacking, as the player has lost the creature's trust. 
It's only natural that we include man (and woman)'s best friend in our virtual lives as well as our real ones. Having a pooch nearby - even one that isn't real - gives us a warm, fuzzy feeling inside. Our relationship with dogs is one that is thousands of years old and one that will likely continue on for as long as we're on this planet. 

Minecraft Dog Name Considerations
Naming your pet pooch is not unlike playing Minecraft, itself. There are no real rules, but there are ways of doing it that are far more enjoyable for everyone involved than others. So, you can be extremely abstract in your gaming reference, hinting only to a select few where your mutt's moniker has come from, or you can be more obvious, allowing most who have some knowledge of the game to get the connection.
When it comes to names sourced from Minecraft, there are many different directions that you can go in. There are a plethora of different creatures - some found in nature, some only in nightmares - that you can choose from. Then, there is the neverending list of materials found in the game. Some are more standard or rustic sounding, while others are beautiful and exotic. Numerous biomes house a variety of natural features and plants, all which you can take inspiration from. 
Really, the great success of the game is what makes it so easy to find excellent dog names from it - it's based on real life! The opportunities really are endless, so take a good look at your pooch and keep reading to see what options we've come up with below. 
Votes
Name
Vote
27

Blaze

A type of hostile mob in the game

18

Flint

A material used in the game to light fire

17

Nugget

A form of metal found in the game

6

Vex

After an aggressive mob from the game

5

Phantom

After a hostile mob from the game

5

Jeb

The in-game name of Jens Bergensten, the main designer of Mincraft

3

Mark

After Markus Persson, the original creator of Minecraft

2

Bear

After the polar bear mobs in the game

2

Porkchop

After a type of food commonly made in the game

1

Oak

A type of tree grown in the game

1

Ender

After The End portal, home of the Ender Dragon

-1

Spruce

A type of tree grown in the game

-1

Arrow

A common weapon used in gameplay

-3

Julian

After Julian Gough, the Irish novelist who penned the game's credits

-4

Steve

One of the original characters in the game

-10

Ice

A main terrain feature from the game

-10

Wither

After a hostile mob from the nether world

-11

Batty

After the bat mobs in the game

-13

Mutton

After cooked sheep meat from the game

-13

Notch

The in-game name that Markus Persson went by

-16

Salmon

A fish mob from the game

-16

Shulker

After the dangerous mob from The End that appears as a normal block

-17

Stockholm

After Stockholm, Sweden, where Minecraft was thought up

-17

Ingot

Developed metal in the game

-19

Wolf

After the dog creature from the game

-19

Steel

After a type of metal created in gameplay

-20

Mojang

The company that developed Minecraft

-21

Golem

After the Iron Golem creatures

-26

Pigman

After the Zombie Pigmen monsters

-26

Zombie

After the zombies from the game
Female Minecraft Dog Names
Votes
Name
Vote
20

Diamond

After the prized gemstone used for its strength in the game

17

Coral

A type of sea plant that grows in ocean biomes

16

Lily

After the lily pads that generate in swamps

16

Pearl

After the Ender Pearl, an item which allows teleportation

14

Daisy

After the oxeye daisies that can be found in the plains and the flower forest

13

Crystal

After the rock formations found in the game

10

Pumpkin

A food source from the game

9

Rose

After the rose bushes that grow in forests at the creation of a world

7

Ocean

A type of biome from the game

6

River

A terrain feature that generates in the game and can be used for transportation

5

Azure

After azure bluet, a small flower that grows in the game

4

Emerald

After the green gemstone found in the game

0

Poppy

After the red flowers that grow in most biomes

0

Magenta

After a color of dye that can be crafted during gameplay

-1

Peony

After the flowers that generate at the time of world creation

-1

Lapis

After Lapis Lazuli, a blue gemstone

-2

Acacia

A type of tree that generates in certain biomes

-3

Moosh

After the Mooshrooms, cow-like mobs with mushrooms on their backs

-3

Dandy

After the yellow dandelion flowers that grow in the game

-4

Snow

A main terrain feature from the game

-5

Silver

After the silverfish, hostile mobs that are insect-like

-5

Fern

A plant that grows in certain biomes

-5

Cyan

After cyan terracotta, a type of stone that can be mined

-6

Magma

After the Magma Cube, a dangerous mob found in The Nether

-6

Pickle

After the sea creatures that can be found on warm ocean floors

-9

Carrot

A food source in the game

-9

Quartz

A type of stone that players can mine in the game

-10

Apple

A fruit that falls from Oak trees in the game

-10

Cactus

A type of desert plant from the game

-11

Ocelot

After the wild feline mob from the game
Community Dogs with Minecraft Names
Luna
Female
German Shepherd
Shoals, IN
Personality
Happy and Protective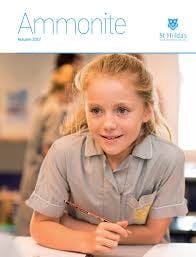 Wendifer
Female
Bulldog
Perth, ND
Copper
Male
Corgi
Sandwich, IL
he has brown/ copper color fur
Isla
Female
German Shepherd
Los Angeles, CA