Introduction
Norse Mythology refers to the collective religious beliefs of early North Germanic peoples, containing stories and accounts that the early Norse peoples used to understand their world and impart morals to one another. An enduring pieces of Norse culture and history, Norse Mythology has influenced many modern pieces of art, entertainment, and pop culture despite being hundreds of years old; from inspiring Richard Wagner's Der Ring des Nibelungen to serving as the ideological basis for Marvel comic's Thor, the myriad of stories that comprise Norse Mythology have stimulated the minds of men in profound ways. Norse Mythology has deeply rooted itself into contemporary pop culture at this point; everyone has likely heard of Thor the Thunderer or Odin the Allfather in one way shape or form. Norse Mythology is populated with many interesting characters whose names evoke a fundamental force of nature, and that sea of complex deities and fantastic beasts will provide interesting and unconventional naming options for your dog.
Norse Mythology Dog Names In Pop Culture
Featured Famous Norse Mythology Dog
Fenrir
Without a doubt, the single most famous canine in Norse Mythology is Fenrir, the fame-wolf. Fenrir is a gigantic, unwieldy wolf whose parentage traces back to Loki, the God of Mischief, and the giantess Angrboða. One of the most iconic and instantly recognizable creatures in all of Norse Mythology, Fenrir the quintessential "big bag wolf" and has inspired similar lupine characters through the years. Fenrir is a very popular character in Norse Mythology and has made numerous appearances in games, movies, comics books, novels, and more. Though Fenrir is an antagonistic character in Norse Mythology as he's an enemy of the benevolent Aesir, many people make references to this creature due to inability to be restrained and his status as the prototypical "lone wolf"character. 
The story goes that Fenrir was born from the union between Loki and a giantess, and he was quickly captured by the Aesir and raised in captivity by the Aesir, the benevolent gods led by Odin and consisting of the likes of Thor, Baldur, and Heimdallr. At the time of Fenrir's conception, Loki wasn't seeing eye to eye with the Aesir and so he created Fenrir in order to fulfill a grim prophecy and bring about Ragnarok, the Norse Mythology' equivalent to Armageddon. As such, Fenrir was regarded as an ill omen by Norse peoples and the Aesir, leading the good gods to try and bind him up in order to prevent any future catastrophes. But Fenrir was strong and he broke out of the restraints the Norse gods originally tried to bind him with. Fenrir was also very clever as well, and when the Norse gods tried to bind him with a leash that Fenrir suspected to be magical in origin, he demanded that one the Aesir place their hands in his mouth as proof that the leash wasn't gimmicked. Fenrir was so keen and cunning that the Norse gods had to deceive him, for the last leash they bound him with had incredible magical properties. As a result of this deception, Fenrir is said to still be bond by this leash and the Norse god who placed his hand in the wolf's maw as collateral is now one handed.

Fenrir may be the most famous furball in Norse Mythology, but there are other time honored hounds who play more benevolent roles for dog owners to name their pets after. Odin's hunting hounds Geri and Freki are two such characters; these two hounds are attributed for helping Odin create all of the wolves in early the North Germanic lands and they helped their master find food whenever the trio started to grow hungry. As such, Geri and Freki have become synonymous with hunting, when it comes to Norse lore, and their visages are evoked in order to give hunters travelling grace before they set out on their tasks.
Norse Mythology Dog Name Considerations
Norse Mythological characters have exhilarating stories to go along with their extravagant names and many dog owners who are well versed in Norse lore may choose to name one of their pets after a character due to the story associated with a particular character; do you own a breed that's particularly renowned for its hunting abilities? Why not name him after Ullr, the Norse god of hunting. Do you own a breed that's known to be have a ravenous appetite? Consider naming it after one of Odin's own canine companions, Geri or Freki. The breed, perhaps sleek and agile, or the color of your dog may point towards the use of a Norse mythological name.
Male Norse Mythology Dog Names
Votes
Name
Vote
12

Loki

Another well known Norse god, due to similar reasons as his half brother Thor, Loki is the Norse God of Mischief

8

Foresti

One of the lesser known Norse gods, Foresti nevertheless acted as mediator and agent of justice and decision making

7

Thor

One of the most famous and well known Norse gods, thanks in no small part to the Marvel comics character based off of him

7

Mani

The Norse personification of the moon, Mani is Dagr's opposite (who stands as the personification of day)

6

Gandalf

If this name makes you think of the Lord of the Rings franchise, that's for good reason; Gandalf's name roughly translates to "wand elf"

4

Heimdallr

The watchmen of the Bifrost, Heimdallr watches the rainbow bridge that leads into Asgard with his peerless vision and unceasing vigilance

3

Kvasir

Though the Norse god of Inspiration's origins may be somewhat stranger than most others (he was born from the saliva of the Aesir and Vanir,) he no less a patron of the arts in Nordic culture

3

Alvis

A dwarf who was tricked out of a wedding arrangement with Thor's daughter

3

Hermod

One of Odin's sons and one of Baldur's brothers, Hermod is famous for going down to the Underworld in the hopes of finding Balder after Loki indirectly slew him

3

Borr

Odin's father who made a brief appearance in Thor: The Dark World

3

Ve

Odin's other brother who aided in the creation of the known world

3

Vili

One of Odin's brothers who helped the Allfather slay Ymir, allowing for the world to be created from the frost giant's body parts

3

Geri

One of Odin's hunting hounds whose name roughly translates to mean "ravenous one".

3

Fenrir

The dread wolf himself, Fenrir is one of the most well known creatures through out all of Norse mythology

2

Odin

The Allfather of the Norse Pantheon and the father of many famous gods such as Thor and Baldur

2

Modi

One of Thor's sons, Modi is the patron of all Norse Berserkers and he is infamous for his wrathful temper

2

Fitch

A favorite of judges around the world, Fitch is the Norse god of Ruling and Arbitration

2

Dagr

Dagr is the Norse personification of the very concepts of day and daylight

2

Siegfried

The main character of the Volsunga saga who became a legend for his efforts to elope with the princess Brunhilde

1

Buri

The first god and grandfather of Odin, Vili, and Ve

1

Bragi

This name is attributed to the wizened bard and poet who dwells within Valhalla, the hall of the honored dead

0

Tyr

The Norse god of law and justice, Tyr lost one of his hands to the dread wolf Fenrir

0

Baldur

The Norse god of light, joy and purity

0

Freki

Odin's other hunting companion whose name is said to mean "greedy one"

-1

Magni

The son of Thor and the giantess Jarnsaxa, Magni is the Norse god of Strength and Brute Force

-1

Mimir

Though it's unknown if Mimir was a giant or an Aesir, he was known for being a counselor to the Norse gods and a figure of profound wisdom

-1

Ullr

The Norse god of hunting, archery, and shields, Ullr is said to provide grace to all of those who follow his tenets whilst hunting in the Nordic lands

-1

Ymir

The progenitor of the Ice Giants, also known as the Jotnar, Ymir is a key figure in Norse Mythology as his body was used to create the known world

-2

Sindri

The dwarf blacksmith who forged Mjolnir and many other mythical artifacts in Norse Mythology

-4

Hoenir

One of the older Aesir, Hoenir is credited for helping Odin create humans many eons ago
Female Norse Mythology Dog Names
Votes
Name
Vote
8

Saga

The Norse goddess of poetry, poetic arts, and history, Saga is another on of Odin's many children and she spends quite a bit of time hanging out with her dad

8

Astrilde

The Norse female counterpart to Roman mythology's Cupid, Astrilde is the goddess of Love in Nordic Myth.

8

Hildr

One of Odin's all female, angel-like companions, Hildr is a famous Valkyrie in Norse mythological lore

8

Ran

The Norse goddess of The Sea, Ran's temperament matched that of the sea's; never entirely certain and apt to bouts of rage and anger

7

Gerd

The Norse goddess of Fertility, Gerd is a Frost Giantess and the wife of Freyr, the Norse God of Virility

7

Idunn

The Norse goddess of Spring and the protector of a species golden apples that are capable of bestowing immortality to anyone who eats them

7

Svalin

The goddess who shields the Earth from the full brunt of Sol's heat

6

Laufey

The mother of Loki, Helblindi, and Byleistr

6

Var

The Norse goddess of Agreement sand Promises

6

Sol

The Norse goddess of the sun, Sol is often portrayed as having a playful and fiery personality

6

Freya

The godess of Love, Death, Beauty, and War, Freya's name means "lady" and she is one of the most famous Norse goddess in the pantheon

6

Skadi

A mountain giantess, Skadi became of one Odin's more notable wives

6

Eostre

The Nordic Maiden of the Earth, Eostre's name is the basis for the word Easter

5

Nott

The personification of night, Nott rides a chariot to pull the night sky over the world when the day's time has ended

5

Hlin

The Norse goddess of Consolation and is one of Frigg's handmaidens

5

Skuld

The Norse goddess of destiny, Skuld is a Valkyrie and her name translates to future

5

Bylgia

One of Ran and Aegir's nine daughters

4

Urd

One of the three Norns, Urd is essentially a member of the Norse mythological equivalent of the Sisters of Fate

3

Jarnsaxa

Thor's wife, this giantess helped conceive Modi and Magni

3

Hela

The Norse goddess of the Underworld, Hela is the daughter of Loki and a very ominous figure in Nordic lore

2

Laga

The Norse goddess of Wells and Springs, Laga is a close confidant of Odin's

2

Brunhilde

One of Odin's daughters, Brunhilde was condemned by her father for refusing a arranged marriage until she was rescued by the Norse hero Siegfried

2

Syn

Syn was charged with guarding Frigg's great hall, and she bounced away any uninvited visitors without fail.

2

Eir

The Goddess of Heling, Eir's name translates to the word mercy

2

Embla

The first human woman in Norse mythological lore, Embla was the wife of Ask, the first human man.

1

Siv

Her name quite literally means bride and she's the bride of Thor the Thunderer himself

0

Snotra

The goddess of Virtue and Master of All Knowledge

0

Vor

The Norse goddess of Wisdom, Vor is known for her deep insight and sensible nature

-1

Verðandi

The third member of the Norns, Verðandi was able to discern people's fates or wyrds as they were called

-3

Weth

The Norse goddess of Anger
Community Dogs With Norse Mythology Names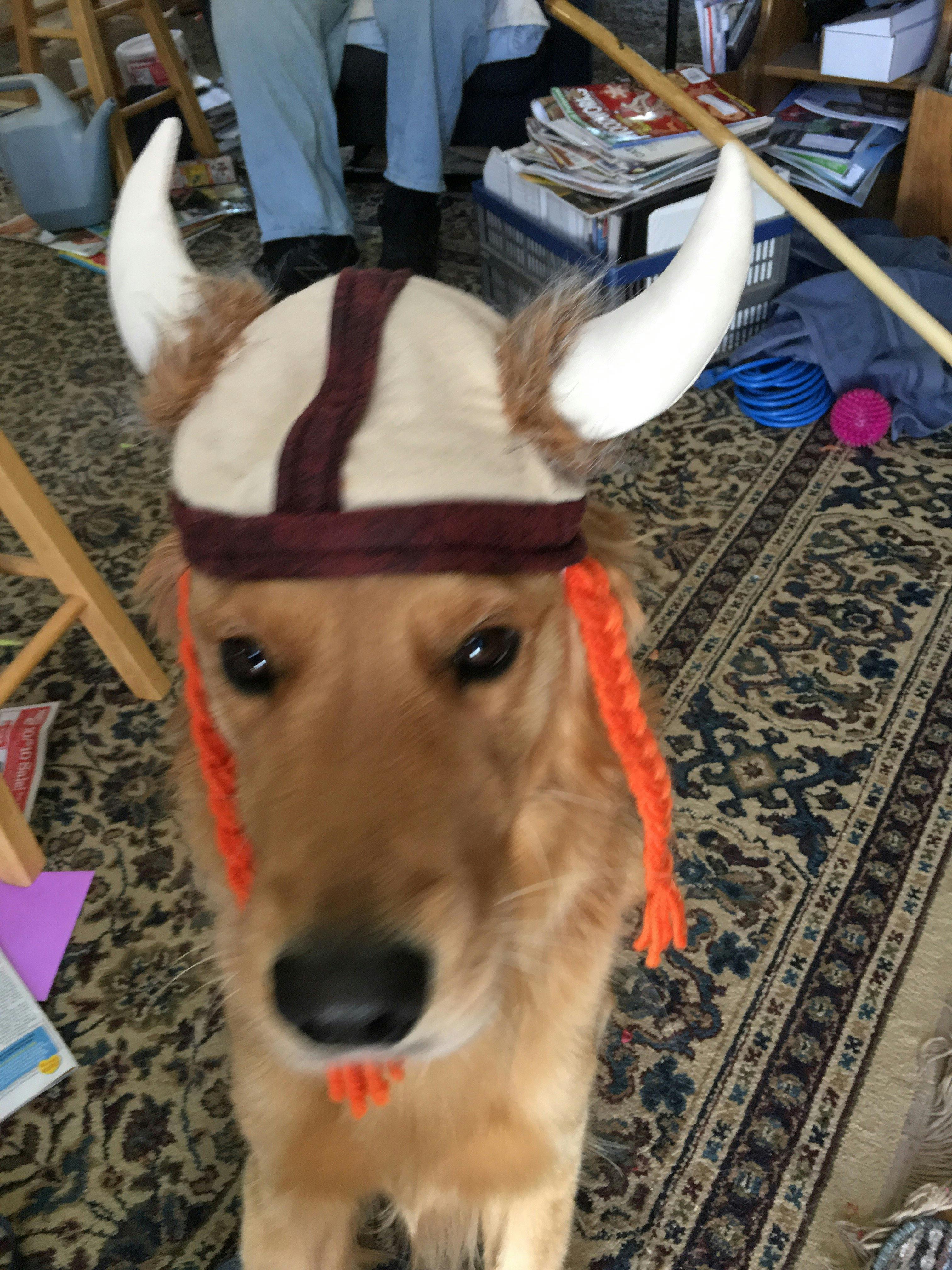 Odin
Male
Golden Retriever
Monroe, CT
My husband and I were married in a Viking ceremony based upon hand fast information. It was complete with and axe ceremony. We cut out cake with a broad axe. It was only fitting that our pup have a strong Viking name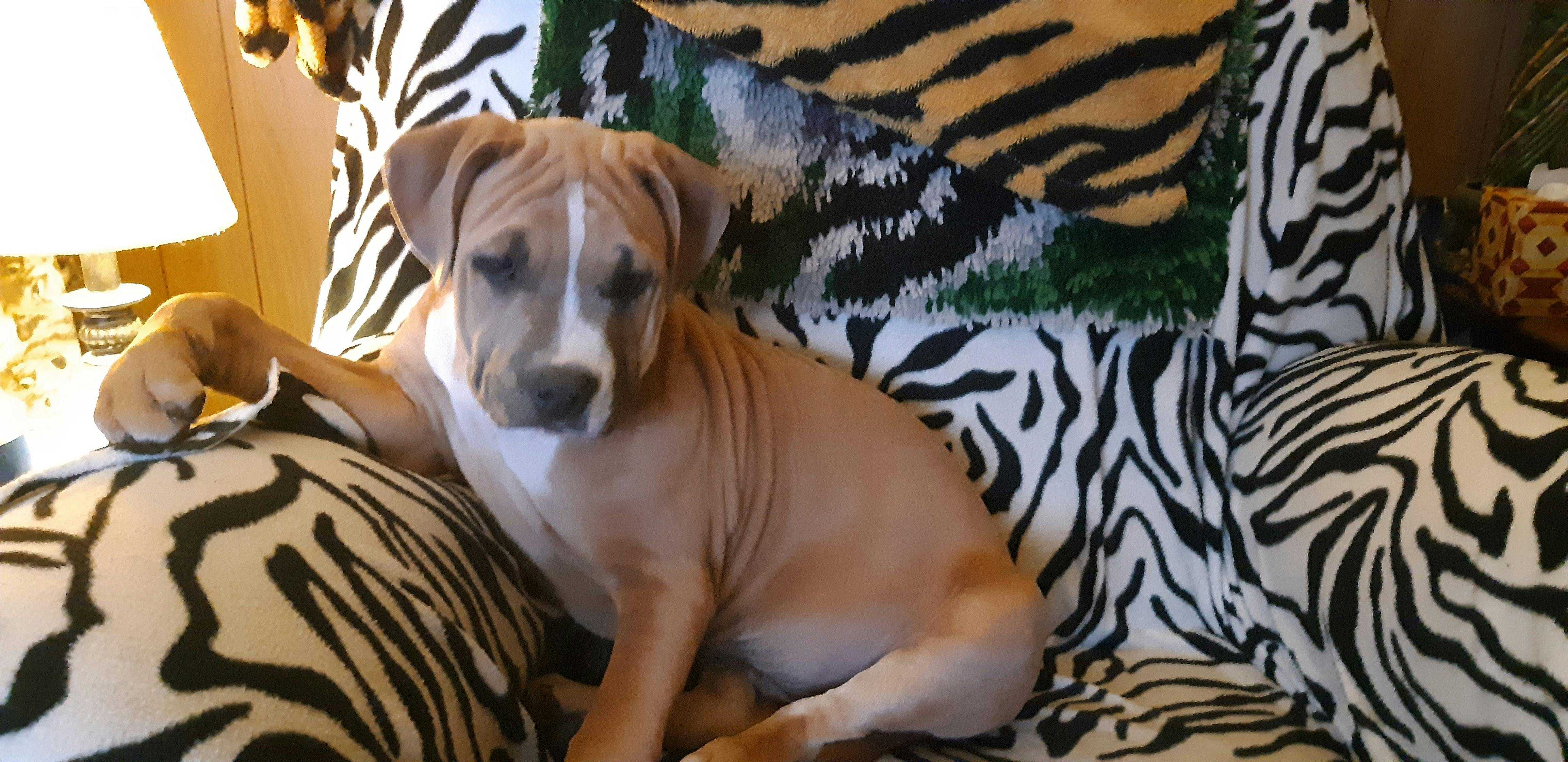 Axel
Male
Pit Bull
Hemet, CA
Personality
Trouble maker
When I was looking up names, axel came up as father of peace