Introduction
The Pharaoh Hound is one of the most exclusive dog breeds in the world. This breed has a history that stretches all the way back to the mighty Egyptian empire. Few breeds can boast the prestige that the Pharaoh Hound enjoys. In Egypt, they were the companions of royals and nobles alike. Today, they are the national animal of Malta, and one of the most sought-after breeds in the world. If you have the privilege of owning a Pharaoh Hound, you are aware that you need to give it a name worthy of the breed, and that's where we help.
Pharaoh Hound Dog Names in Pop Culture
Featured Famous Dog with a Pharaoh Hound Name
Kelb tal-Fenek
Although the Pharaoh Hound can trace its roots back to the ancient Egyptians, it is the Maltese who nurtured and allowed the breed to become what it is today. Historians claim that it was the Phoenicians who brought the ancient Hounds to Malta, where they would find a permanent home. In Malta, they are called Kelb tal-Fenek, which means "Rabbit dog". They earned a special place in Malta's culture thanks to their hunting abilities. The Hounds are smart, and incredibly clever, which make them a necessary addition when hunting. They were so useful, that every farmer needed to have one; when they got one, they were able to put more rabbits in the pots to feed their families.
Maltese farmers are proud of their Hounds, and with good reason. It is these farmers who took the time to carefully breed these dogs. They would only breed the strongest and smartest dogs, this meant that the breed was kept pure. Pharaoh Hounds are known for their health and do not get sick easily, which means that the farmers did their jobs right. These genes were needed during the dark period of World War II. The Maltese people relied on allied ships to bring them food, but because of their location, this was not always possible. Slowly, their food supplies dwindled, and they did not have enough to feed themselves, or their beloved Hounds. The Pharaoh Hounds were resourceful however, and no-one is quite sure how they did it, but they survived. The Maltese people were able to supplement their rations with whatever the dogs caught that day. Technically, there were not enough rabbits on the island to sustain them, but the dogs found food somehow, and are now thriving all over the world.
Across the sea from Malta, in Britain, people had been trying to breed these special dogs. But it was only in the early 60's when Pauline Block decided she needed a Pharaoh Hound, did the breeding find success in other parts of the world. Birling Zahara was the first award-winning Pharaoh Hound, and the breed took off from there. The combined efforts of many canine enthusiasts, including Pauline Block, created a buzz around the breed. So much interest was generated that the Maltese government named the Pharaoh Hound as their national animal in 1974. The Kelb tal-Fenek has come a long way from simply being a farm dog. 
Pharaoh Hound Dog Name Considerations
Pharaoh Hounds are sought-after for a reason. Not only are they brilliant hunting dogs, but they are also fast, clever and lovable. Their roots can be traced back to as far back as 4,400 BC when they were the companions of ancient Egyptians. The Egyptians valued their skills and loyalty, and they immortalised their pets in drawings, paintings and sculptures. They are also known to get along well with cats, which would have made them even more lovable in the sight of the Egyptians. Pharaoh Hounds are incredibly affectionate, and are also known for "blushing" when they get excited. Their cheeks and nose will go pink, making them one of the cutest breeds around. Taking all of this into consideration is vital when naming your Pharaoh. You want to give them a name that captures the nobility of the breed, but isn't a mouthful. That is what we kept in mind when choosing the names below. All the names have a playful, yet insightful link to the breed. Some are obvious, while others are a little subtler. Give your Pharaoh Hound a name that will make his royal ancestors proud, and give others an idea of where he or she came from. 
Male Pharaoh Hound Dog Names
Votes
Name
Vote
6

Narmer

The first Pharaoh to unite the upper and lower lands of Egypt

6

Anubis

Egyptian god of death, who watched over the dead

6

Apis

A deity worshiped in Ancient Memphis

6

Dace

Meaning noble

6

Denzil

Meaning a brave and gentle nobleman

6

Tut

Tutankhamen is the best known pharaoh today

5

Khufu

One of the great pyramids of Giza

5

Abbott

Meaning father

5

Daiki

Means "filled with radiance and light"

5

Babi

Egyptian god of baboons

4

Aapeli

Derived from the Hebrew word meaning 'breath'

4

Ra

Egyptian sun god

3

Pepi

Pepi II was Egypt's longest ruling Pharaoh

3

Horus

Egyptian god of war, falcons and the sky

3

Eadric

Meaning 'wealthy monarch'

2

Khaba

A layer pyramid from the 3rd Dynasty

2

Camillo

A noble born person

2

Bai

Person of purity

2

Bale

Meaning "living near a castle wall"

1

Amun

Egyptian creator god

1

Cadman

Meaning 'warrior'

0

Badela

A clever and noble being

0

Aten

An aspect of the Egyptian God Ra

0

Teti

A pharaoh from the 6th dynasty

-1

Djoser

The Pharaoh who built the step pyramid at Giza

-1

Duc

A virtuous and noble being

-2

Menes

The Pharaoh who is believed to have started the 1st dynasty

-2

Seth-Ka

An unfinished pyramid in Giza

-2

Khafra

One of the more well-known pharaohs

-2

Ahmose

A well-known pyramid
Female Pharaoh Hound Dog Names
Votes
Name
Vote
8

Ari

Derived from Arianne

7

Aaira

One who is worthy of respect

7

Jihan

Jihan El Midany was the first woman to carry the Egyptian flag in the Olympic ceremony

7

Nala

The lioness from "The Lion King"

6

Hattie

Queen Hatshepsut is one of the most famous Egyptian pharaohs

6

Aalis

Derived from "Alice"

5

Amunet

Wife of the Egyptian god Amun

5

Aada

Meaning "noble one"

5

Cleo

Cleopatra was the last active pharaoh of Egypt

5

Tanis

Phoenician sky goddess

5

Mona

Mona Eltahawy is a distinguished Egyptian-American journalist

4

Bast

Egyptian cat goddess

4

Nefertiti

Nefertiti was the most beautiful and one of the most powerful queens in Egypt

4

Maat

Egyptian goddess of justice, truth and order

3

Angele

The ninth most popular name in Malta

3

Hathor

Egyptian Goddess of love

3

Nawal

Nawal El Saadawi is a celebrated women's rights activist

3

Yousra

An entertainer who is known as "The Star of the Middle East"

3

Claire

A French name meaning "clear and bright"

2

Adonia

Phoenician name meaning "lord or ruler"

-1

Merneith

Thought to be the first female pharoah

-1

Alessia

A popular name in Malta

-1

Lotfia

In honor of Lotfia Elnadi, the first Egyptian woman to become a licensed pilot

-1

Nefertari

Queen Nefertari was a great help to her husband

-1

Hilana

Hilana Sedarous was the first Egyptian female doctor

-1

Isla

A popular name in Malta

-2

Tanni

Derived from Tanis

-2

Dalia

Dalia Mogahed is the first veiled Muslim women to hold a position in the White House

-2

Berrie

Meaning "noble and shining"

-2

Ria

Derived from Rianne, a Welsh name meaning "divine queen"
Community Dogs with Pharaoh Hound Names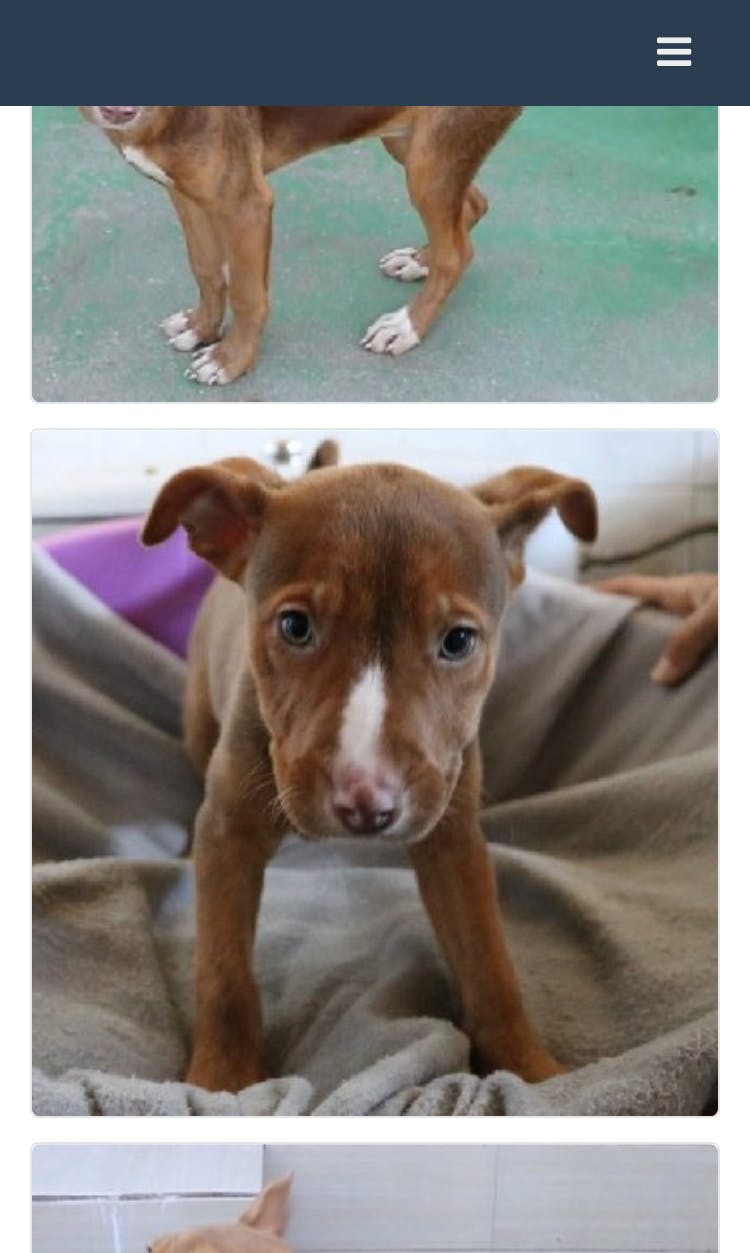 Brandy
Female
Andalusian Hound
Tampa, FL
Personality
Active
Alert
Gentle
Sweet
Excitable
Our dog is a Beagle, Andalusian Hound and Podenco mix that we adopted from a shelter. We're actually still deciding on which name to use but Brandy really fits her.