Introduction
Rat Terriers are fun, feisty, and adorable little dogs. They have all the typical terrier traits; they're stubborn, energetic, and fearless. They are loving and loyal to their family and they are one of the few breeds whose heritage is all-American. Bred to be a farm dog, these dogs are great vermin hunters. They learn quickly and get bored easily which can lead them to do some investigating on their own. Rat Terriers are eager to please and great companions. They'll play fetch for hours or curl up and take a nap with you. There are so many options for appropriate names, you're in for a challenge finding just the right one for your Rat Terrier.
Book First Walk Free!
Rat Terrier Dog Names in Pop Culture
Featured Famous Dog with a Rat Terrier Name
R.A.T.S.
New York City has a big problem: rats. Rats are swarming through out the city and have even been reported jumping into baby strollers to steal snacks. They destroy property, bite humans, and spread disease.There are more than two million rats in New York City, in all five boroughs. So what can the average person do about such a big problem? Take your dog rat hunting, of course.
R.A.T.S. is an acronym for the Ryder's Alley Trencher-Fed Society. It has been together over 25 years. It's made up of average, everyday people who love their dogs. The dogs are terriers, many of them Rat Terriers, who were originally developed to hunt rats and other vermin.
Today's terriers have normally been restricted from following their natural instincts, so one benefit the group receives is letting their dogs be the type of dogs they were meant to be. Rat Terriers and other terriers are high energy dogs and need to be busy and feel productive. This is an ideal way to get the job done.
But perhaps more importantly this small band of volunteers is helping fight the rat population in New York City. A team of eight dogs hunt an average of once a week and go wherever they are needed. Many citizens call them with rat complaints and they also get hints from the city where the worst infestations are. Streets, parks, and alleys are frequent hunting grounds. 
Richard Reynolds, the founder of R.A.T.S. realizes that they certainly can't solve the whole rat problem by hunting the pests with pets. He does hope they can make a difference however.  A pair of rats can produce 2,000 babies a year if their breeding is not interrupted. If these dogs kill 10 rats then that means 20,000 less rats per year. Two hundred thousand in twenty years.
There are rat bites but members say the dogs learn quickly how to avoid getting bit. No dogs and no owners have ever become ill from contact with the rats. Safety and health are top priorities to these  hunters. "Terriers have an innate sense to do this, it's in their genes," Reynolds said. Since New York was ranked 2nd rattiest city in the world by Orkin Pest Control, these terriers all deserve our thanks for helping reduce the problem.
Rat Terrier Dog Name Considerations
So you've decided to add  a Rat Terrier to your family. One of these compact, active little dogs will bring hours of joy into your home. Cute and spunky, curious and affectionate, a Rat Terrier makes a perfect family pet. They are known for their love of the family, children, and their love of adventure. Choosing a name for a Rat Terrier can be challenging because there are so many great options. You can name them for their coloring, their personality traits, or their size. You can even name them the direct opposite of any of those things, like Bruiser for a small male or Curly for a smooth coated dog. A good name for a dog is usually short, just one or two syllables, sharp, so it sounds distinctive, and easy to pronounce. Most of all, it should be a name that you like because you're going to say it over and over again  because Rat Terriers can live up to 18 years. Life with a Rat Terrier is rarely dull and you'll love your pup like family. Make sure you pick a great name for your new pup.
Male Rat Terrier Dog Names
Votes
Name
Vote
2

Sarge

A rank in the US military

1

Boss

Because this guy's the one in charge

1

Amp

For a dog full of energy

1

Ace

The best in the pack

1

Gizmo

Small but powerful

1

Attilla

For tough guy Attilla the Hun

1

Sam

A salute to Uncle Sam and the Rat Terrier's American breeding

1

Blaze

He's on fire!

1

Chaos

Means unpredictable behavior

1

Bixby

Bill Bixby played the Incredible Hulk on TV

1

Sampson

A big man in the Bible

1

Hunter

That's what Rat Terriers are great at

1

Jesse

After Jesse James, an American outlaw

1

Capone

An American gangster

1

Chief

The leader, head of the group

1

Basil

A spicy name for a spicy dog

1

Hades

King of the underworld in Greek mythology

1

Bumper

Exceptionally fine, great

1

Hendrix

For Jimmi Hendrix lovers

1

Terry

A natural for a terrier

1

Leon

This was the name of the King of Sparta

1

Mojo

A Marvel Comics supervillain

1

Nitro

As in nitroglycerin, an explosive

1

Patton

A salute to General George Patton

1

Rambo

After the Sylvester Stallone character

1

Tank

A vehicle for combat

1

Zulu

An ethnic name for a tribe in Africa

0

Cordite

A smokeless explosive used in manufacturing ammunition

0

Corky

Because your dog pops like a cork

0

Buzz

Because your pup always has one

0

Clapton

For the Eric Clapton fans

-1

Gucci

An Italian fashion label
Female Rat Terrier Dog Names
Votes
Name
Vote
2

Joy

She brings happiness

1

Bitsy

Itty-bitty

1

Spirit

Another name for soul

1

Biscuit

A little, salty cracker

1

Gazelle

A slender, graceful, animal

1

Candy

Sweet name

1

Kali

This means fierce

1

Munchkin

The little people in The Wizard of Oz

1

Tinker Bell

The little fairy in Peter Pan

1

Mitzi

Means beloved, rebel

1

Oprah

A salute to Oprah Winfrey

1

Ginger

A spice or a reddish-brown color

1

Violet

A small flower

1

Sprite

A fairy or elf

1

Sheba

Queen of the jungle

1

Jade

Bad-tempered female

1

Kazi

It means work

1

Nugget

A small bit of gold

1

Jet

Super fast

1

Buffy

She's a vampire slayer

1

Pixie

A fairy

1

Charm

A lucky piece

1

Mariah

Like they call the wind

1

Sparkles

For the Rat Terrier's sparkly eyes

1

Muffin

A small, sweet bite

1

Sassy

A good name for a pup who likes to talk

1

Sprig

A small branch or seedling

1

Jewel

A precious ornament

1

Jello

For a dog that's wriggly and sweet

1

Zypher

A gentle, soft breeze

1

Carrie

For Carrie Underwwod, dog lover extraordinaire
Community Dogs With Rat Terrier Names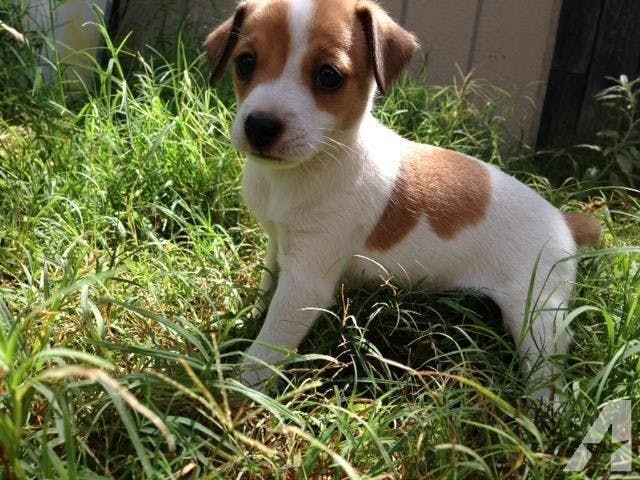 Promis
Female
Rat Terrier
Meeker, OK
Personality
Loving
fun
Bubbly
when i got her she all ready had a name
Maxvandookie
Male
Rat Terrier
Houston, AL
Well,first I named him max.but when I would take him outside he would poo a lot! So that's when I began to call him ( dookie) aka Maxvandookie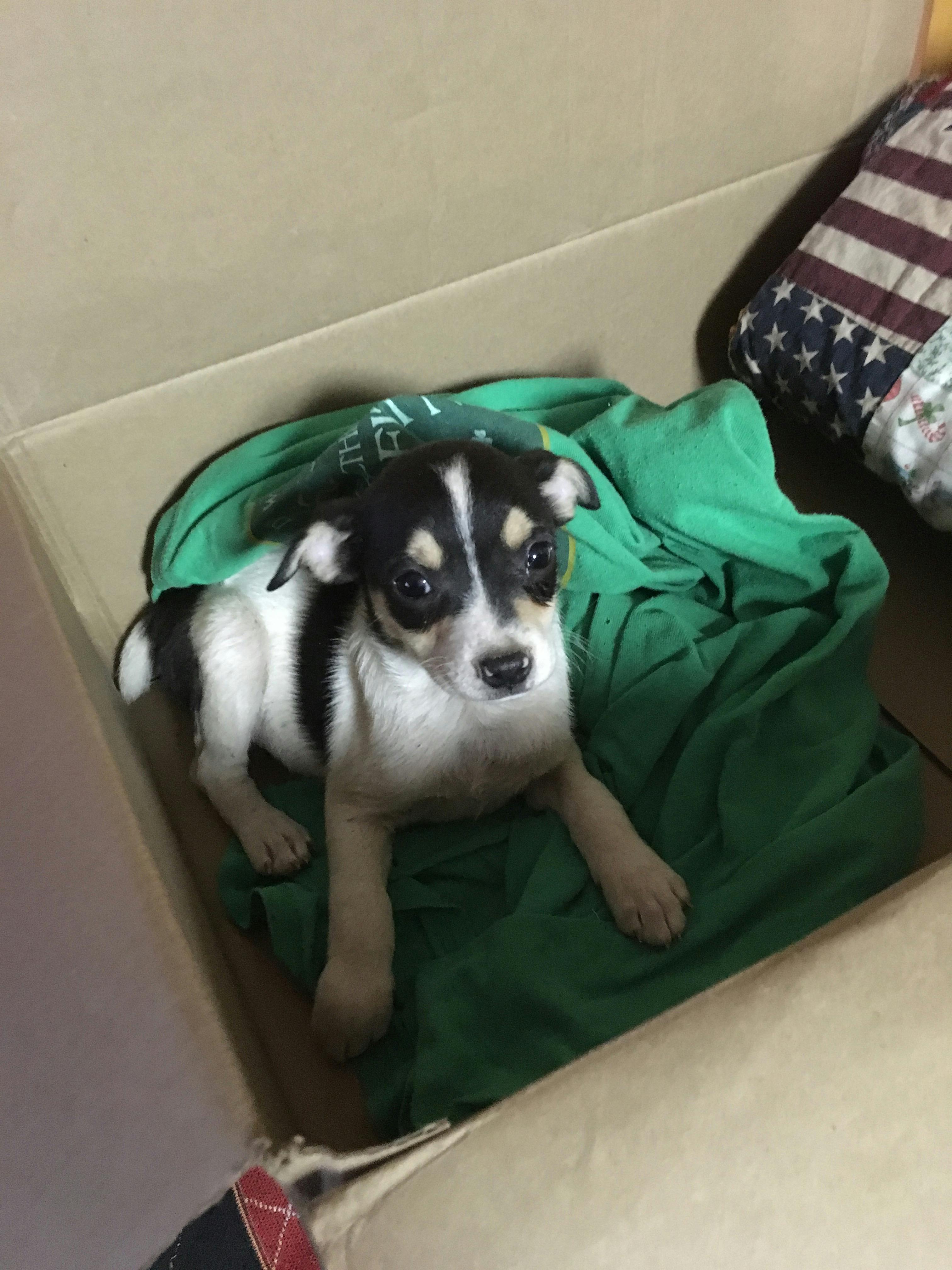 Jake
Male
Rat Terrier
Ville Platte, LA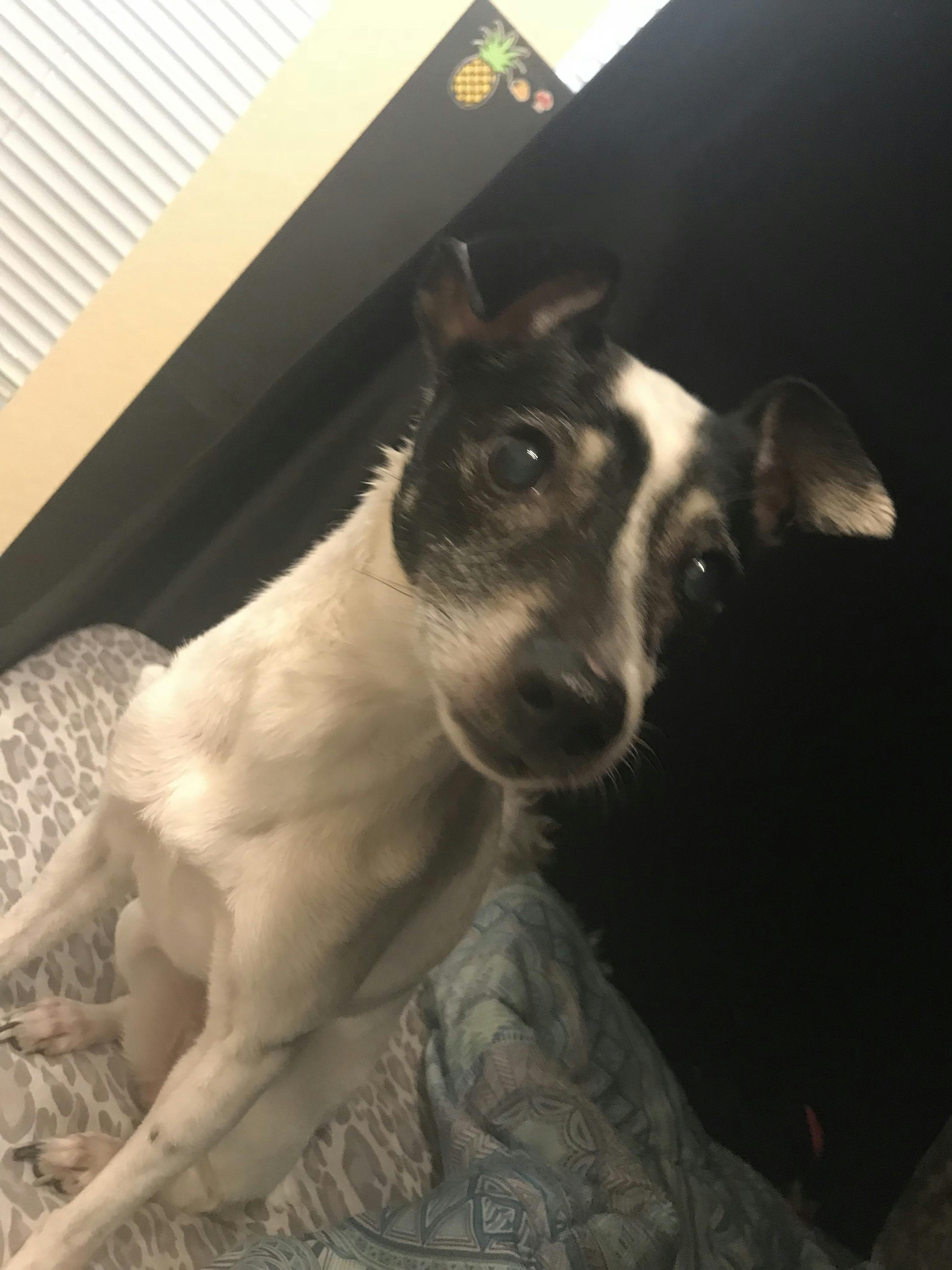 Annyong
Female
Rat Terrier
Arlington, TX
Arrested development has a character named Annyong which means hello in Korean. (On-yong)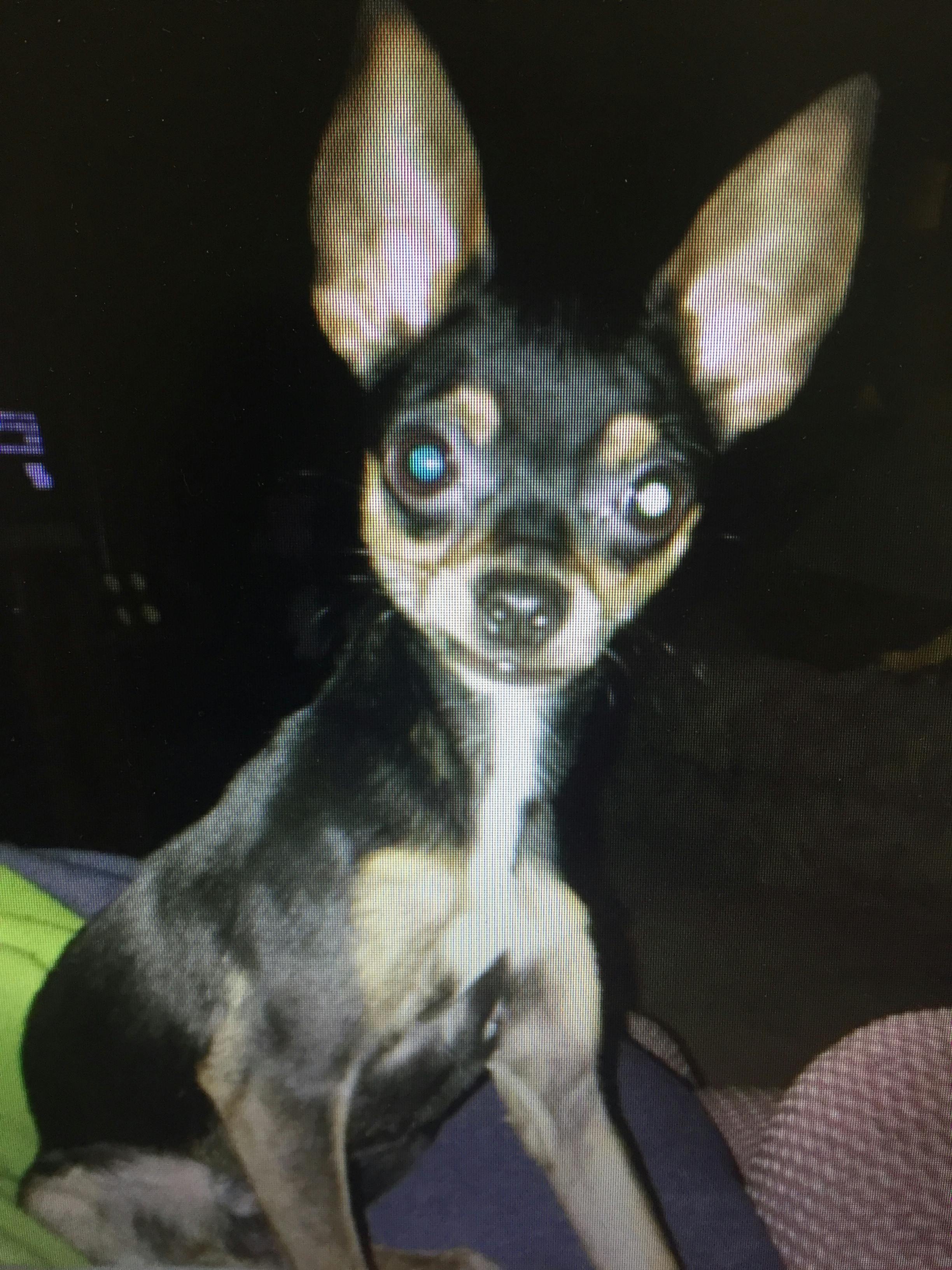 Poco
Male
Rat Terrier
Austin, MN
Personality
Lovable
Inquisitive
needy
He's "punchy" and coco colored and I didn't want a "human" name.