Introduction
Dear rock music fan, you are a proud owner of a new, adorable puppy. If your love for rock music is only surpassed by your love for dogs, now would be the time to think about giving your new pooch a rock star name they deserve. The two of you will have many days listening to your favorite tunes, running together to the sounds of Paul Stanley's Live to Win and dancing through the night to Elvis' A Little Less Conversation. So, let's dust off your dad's old records and explore YouTube for the best of the best when it comes to rock star names!
Rock Star Inspired Dog Names in Pop Culture
Featured Famous Dog with a Rock Star Inspired Name
Martha
Lou Reed has Lolabelle, Adele has Louie, Robert Plant was best friends with Strider (shout out to Lord of the Rings fans), and Paul McCartney, the indisputable king of music, had Martha. Paul is not only a man of music; his love can be spread out to dogs as well! And what about mixing the two together? Many years ago, when most of us probably have not even been born yet, in October of 1968, the biggest band in the world, The Beatles, put out a song called Martha, My Dear, one of the songs on their now iconic White Album. Naturally, one would think that Martha was some incredibly beautiful girl who took Paul's heart and turned him into a softie, or that he was talking about his ex-girlfriend Jane Asher, but no, dear Paul was actually singing about his beloved dog Martha.
Martha was an adorable Old English Sheepdog with a white and grey coat and a big doggy-smile on her cute face. She can be seen in many photos with the famous musician. According to Sir McCartney, she was a cuddly pup, and he could not resist her charms, having her by his side whenever possible. Therefore, it is no wonder that she got her own song on the album of the most famous band on this planet we call Earth.
The song itself is quite lovely and you can really see the emotions pouring out. Paul calls Martha his "silly girl" (and aren't all our pups a bit silly at times?), tells her to always hold her head up high. He expresses that the two of them were meant to be together, which all dog owners can relate to. Do we not all believe that our pets were just meant to come into our lives and make them that much brighter? Martha, Paul's dear sweet love was always his inspiration, and he sings on "Don't forget me, Martha my dear". The song is beautiful and emotional, but leaves you with a lump in your throat when you think about the fact that Martha had died at the ripe old age of 15. One thing is certain, Paul will definitely never forget Martha.
Her name comes from the Aramaic language and it means "lady". It is quite a popular name all over the world, but especially in the English-speaking countries, the Scandinavian region, Germany, the Balkans, and the Netherlands. Variations in spelling can be Marta, Maarta, and Martta, and possible nicknames or diminutive forms include Martie, Patsy, Pat, Marcy, and Mattie. 
Rock Star Inspired Dog Name Considerations
"We can't go on together with suspicious minds", and "Here I go again on my own" are spinning around your head each day, David Coverdale, Steve Vai, Ritchie Blackmore, and Robert Plant are what you think of when someone says "rock", dimly lit clubs and underground gigs are your save havens. If that is the case, you absolutely must have an epic rock star name for your new best friend. If your new pup has a soft coat, a name such as Kashmir (a song by Led Zeppelin) could work perfectly. For a quirky dog, Ziggy, one of many aliases of the best musician ever David Bowie, is more than a solid choice.
If you want to go a bit more modern, Kiedis, after Anthony Kiedis from Red Hot Chili Peppers, is an interesting choice. If your lovable dog has natural eyeliner, a name such as Navarro will suit them perfectly (plus it's unisex!). Krauss, after an American singer Alexis Krauss, can be a perfect fit you're your furry princess, and a name like Delilah is for the lady with a mild temper. Also, it is the song by Tom Jones. 
Male Rock Star Inspired Dog Names
Votes
Name
Vote
5

Bowie

After David Bowie

5

Jimi

Jimi Hendrix, one of the greatest rock musicians of all time

4

Ozzy

After Ozzy Osbourne of the Black Sabbath

4

Slash

After Slash from Guns N' Roses

3

Elvis

The king has NOT left the building

3

Mercury

After Freddy Mercury

2

Ringo

Look! A Beatle!

2

Jagger

After Mick Jagger, the frontman of the Rolling Stones

2

Dylan

After Bob Dylan

2

Jimmy

After Jimmy Page

2

Hendrix

Last name of Jimi Hendrix

2

Cooper

After Alice Cooper

2

Sid

After Sid Vicious of the Sex Pistols

2

Vedder

After Eddie Vedder of Pearl Jam

1

Harrison

Another Beatle, George Harrison

1

Angus

After Angus Young of AC/DC

1

Kurt

After Kurt Cobain of Niravana

0

Richards

After Keith Richards of the Rolling Stones

0

Brian Jones

For all the lovers of dogs with the fist and last name

0

Axl

After Axl Rose of Guns N'Roses

0

Jack White

Of The White Stripes; also, a good name for a white dog

0

Chuck

After Chuck Berry

0

Morrison

Last name of the legendary Jim Morrison

-2

Ronnie

Hey, another Beatle on the list!

-2

Cornell

After Chris Cornell

-2

Reed

After Lou Reed

-2

Cobain

Last name of Kurt Cobain

-2

Frusciante

After John Frusciante of the Red Hot Chili Peppers

-2

Steven

After Steven Tyler of Aerosmith

-3

Clapton

After Eric Clapton
Female Rock Star Inspired Dog Names
Votes
Name
Vote
2

Janis

After the legendary Janis Joplin

2

Cherie

After Cherie Currie of the Runaways

1

Joan

After Joan Jett

1

Courtney

Courtney Love of The Hole

1

Patti

After Patti Smith

1

Debbie

Debbie Harry, the legendary Blondie

1

Stevie

The great Miss Stevie Nicks

1

Meg

After Meg White of the White Stripes

1

Lita

After Lita Ford of Runaways

1

Kim

After Kim Gordon

1

Joni

After Joni Mitchell

1

Siouxie

After the punk rocker Siouxie Sioux

1

Cyndi

After Cyndi Lauper, because girls do just wanna have fun

1

Shirley

After Shirley Manson of Garbage

-1

Hynde

After Chrissie Hynde of The Pretenders

-1

Sinéad

After Sinéad O'Connor

-1

Sheila

After Sheila E., one of the best drummers

-1

Björk

After the famous Icelandic musician

-1

Lisa

After Lisa Lisa of Lisa Lisa & Cult Jam

-1

Gwen

After Gwen Stefani of No Doubt

-1

Rio

After Rita Rio

-1

Alanis

After Alanis Morisette

-1

Pat

After Pat Benatar

-1

Annie

After Annie Lennox

-1

PJ

After the famous PJ Harvey

-1

Viv

After Viv Albertine of the Slits

-1

Dol

After Dolores O'Riordan of The Cranberries

-1

Erika

After Erika Wennestrom of Heartless Bastards

-1

Hayley

After Hayley Williams of Paramore

-1

Sade

After a famous Nigerian-British singer Sade Adu
Community Dogs with Rock Star Inspired Names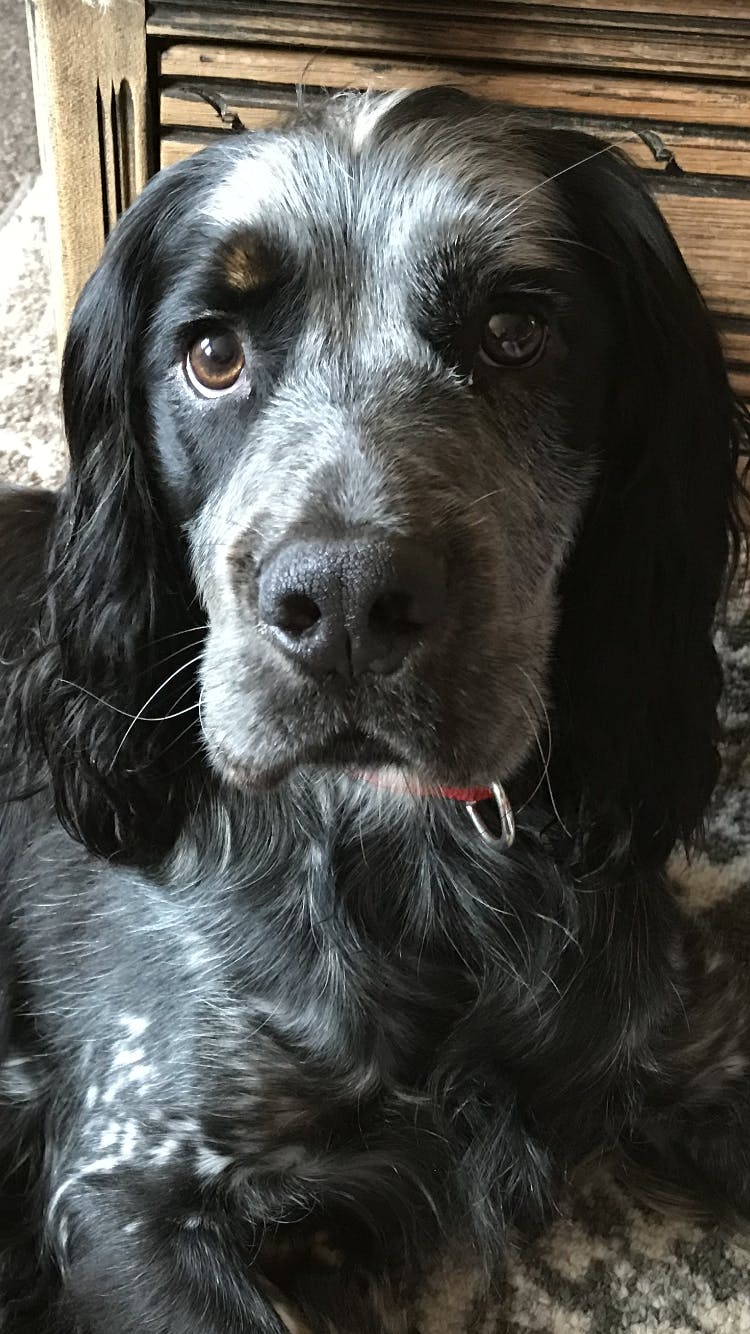 Dave growl after dave grohl of foo fighters!
Male
Cocker Spaniel
Weymouth, MA
foo fighters are the greatest!
Wonder
Male
Labradoodle Miniature
Hillsborough, CA
Personality
Energetic
Respectful
Happy
awesome