Introduction
Spy themes in pop culture have fascinated and entertained us for years.  There is something mysterious and intriguing about the profession that society romanticizes.  Famous spy characters, such as 007 James Bond and Jason Bourne entertain us with movies and novels spanning decades.  Other television and movie spies series, like Get Smart and Austin Powers, add humor to the profession.  Choosing a dog's name that refers to this theme is not uncommon and gives dog owners the opportunity to chuckle about and appreciate the spy pop culture.
Spy Dog Names in Pop Culture
Featured Famous Spy Dog
Lou and Butch
Dogs in spy movies and books do not usually appear.  This is mostly because when we think of dogs, we think of the family and man's best friend and as most people understand, the spy business is not conducive to family life.  In fact, most spies are often portrayed as dark, mysterious, and sometimes socially reclusive.  They travel the world on secret agent business and keep the average citizen safe and ignorant of the near-nuclear disaster they prevented with their thankless jobs.  This spy theme is seen in all pop culture references from the serious and dark James Bond films and books to the over-the-top hilarity of Austin Powers.  Despite their near absence in spy culture, dogs are often given spy-themed names by their owners.  However, there are some well-known references to dogs in the spy theme from the spy comedy movie,
Cats & Dogs
.  
The movie Cats & Dogs debuted in 2001 and centered on the long-standing rivalry between the two species.  In a fun and light-hearted manner, the movie portrays cats as evil geniuses bent on taking over the world.  A group of spy dogs, known as secret agents of D.O.G.S and the Canine Intelligence Service, are working on a Top Secret mission to protect the interests of dogs the world over.  The two most well-known of these dogs are Lou, the Beagle, and Butch the Anatolian Shepherd.  True to the spy theme, Lou is an ambitious and rambunctious Beagle who wishes to see the world and have adventure rather than be tied down to a family and a yard.  Butch, who is an older operative in the film, is jaded on humans and family but still loyal to the human race and his mission to protect the canine and human relationship.  The film blends the spy theme with dog personalities and comedy in a way unseen before in film or entertainment.  The characters have gone on to make a sequel that plays on the same spy and species rivalry themes and continues to bring together two seemingly unconnected categories, dogs, and spies.  Other notable dog names from this series include Peek, Chinese Crested dog and  Head of Covert Ops, Sam, an Old English Sheepdog and best friend to Peek, and Buddy, a former operative Bloodhound who is catnapped by the evil cat agents working for Feline Liberation Front.  
Spy Dog Name Considerations
The spy culture theme is a fun one for naming a dog.  Dog owners can get creative with main character names or the ladies who love them.  Villains are also an excellent source of inspiration for the spy theme.  Like many other dog naming themes, considering the character, appearance, and disposition of spy characters plays a role in selecting a dog's name.  Dog owners want to consider the temperament, size, color, and breed of their dogs when choosing a well-fitting name.  For example, one of the most famous henchmen in spy pop culture history is Jaws from the James Bond movies.  Jaws was aptly named for his deadly strong grill, which consisted of razor-sharp steel teeth.  Considering the strength of his jaw and the raw, biting power, owners of strong-jawed dogs, like the English Mastiff, the Wolfdog, and the Rottweiler might find the name appropriate.  Luckily, the henchman's name is not associated with too much evil, and Jaws is considered a Bond favorite among fans.  The character Jaws, to his credit, was redeemed in the Bond series, making him a good guy, in the end, making this a perfectly appropriate name for a strong-jawed pup.
Votes
Name
Vote
1

Pierce

Pierce Bronson played James Bond in a number of films

0

Boris

Boris Badenov is a fictional spy from Pottsylvania

0

Bond

Bond, James Bond is one of the most famous fictional spies ever

0

Archer

Archer from the cartoon, Archer

0

Sterling

The character primarily known as Archer, from Archer cartoon

0

Tasker

A True Lies secret agent with a lot of muscle

0

Austin

A world class playboy and secret agent

0

Bauer

He's got 24 hours to save the world, again

0

Raiden

A video game spy also known as the Jack the Ripper

0

Magnum

The name of Tom Selleck in Magnum, P.I.

0

Felix

James Bond's American CIA equivalent in the Bond series

0

Xander

An extreme sports loving spy

0

Connery

A reference to Sean Connery, the original James Bond

0

Walther

The Austrian gun brand of choice for James Bond

0

Blofeld

One of the most hated Bond villains

0

Zorin

A bleach blond Christopher Walken Bond villain

0

Butch

The name of Anatolian Shepherd agent dog and mentor to Lou in Cats & Dogs

0

Lou

The puppy Beagle who becomes an unlikely secret agent in Cats & Dogs

0

Peke

A Chinese Crested spy dog in Cats & Dogs

0

Garak

A spy in the Star Trek series who can get information out of anyone

0

Napoleon

A character from the show, Man from UNCLE

0

Avenger

A reference to the spy television series, Avengers from the 1960s

0

Varys

The Master of Whisperers on Game of Thrones

0

Galahad

Harry Hart's code name in Kingsman

0

Charlie

No one knows what Charlie looks like

0

Bosley

The handler of Charlie's Angles

0

Maxwell

His last name may have been Smart but he wasn't the brightest spy

0

Flint

Secret agent from the 1966 movie, Our Man Flint

0

Derbin

A reference to Frank Derbin of Naked Gun
Votes
Name
Vote
1

Pink

A reference to the Pink Panther

1

Poochy Galore

A spin on a famous female Bond villain's name

1

Solitaire

A Bond girl from Live and Let Die

1

Rosie

Rosie Carver is a CIA agent from Live and Let Die

1

Christmas

The female nuclear scientist in The World is Not Enough

1

Jinx

A CIA operative in Die Another Day

1

Vesper

The love interest of James Bond in Casino Royale

1

Tinker

A reference to Tinkier Tailor Soldier Spy

1

Ninety-Nine

The secret agent always saving Maxwell Smarts hide

1

Carmen

A spy from Spy Kids

1

Abbey

Abbey Chase was one of the Danger Girls, predating Charlie's Angels

0

Bourne

Jason Bourne is Tom Clancy's spy

0

Natasha

Boris Badenov's spy partner

0

Kay

A reference to Agent K from Men in Black

0

Sydney

A reference to Sydney Bristow from Alias

0

Elektra

A female Bond villain in The World is Not Enough

0

Clover

The main character from Total Spies

0

Ada

Ada Wong is a video game spy of sorts in Resident Evil

0

Quinn

Tom Quinn of Spooks works for MI-5 British Counter Terrorism

0

Honey

A reference to Honey Ryder, one of the many Bond girls

0

Bibi

Bibi Dahl is the Olympic bound skater in For Your Eyes Only

0

May Day

A female henchman who sacrifices herself for James Bond in A View to a Kill

0

Cleo

Short for Foxxy Cleopatra

0

Nikita

Nikita is a always a trouble teen turned super spy

0

Emma

A reference to Emma Peel from the Avengers

0

Scully

Dana Scully has a lot of secrets to keep for her country

0

Salt

A reference to Evelyn Salt

0

Black Window

From spy to super hero

0

Red

A reference to the spy movie, Red

0

Rosa

Rosa Klebb was a Bond Villain and Number Three of SPECTRE

0

Lupe

A Bond henchman in License to Kill
Community Dogs with Spy Names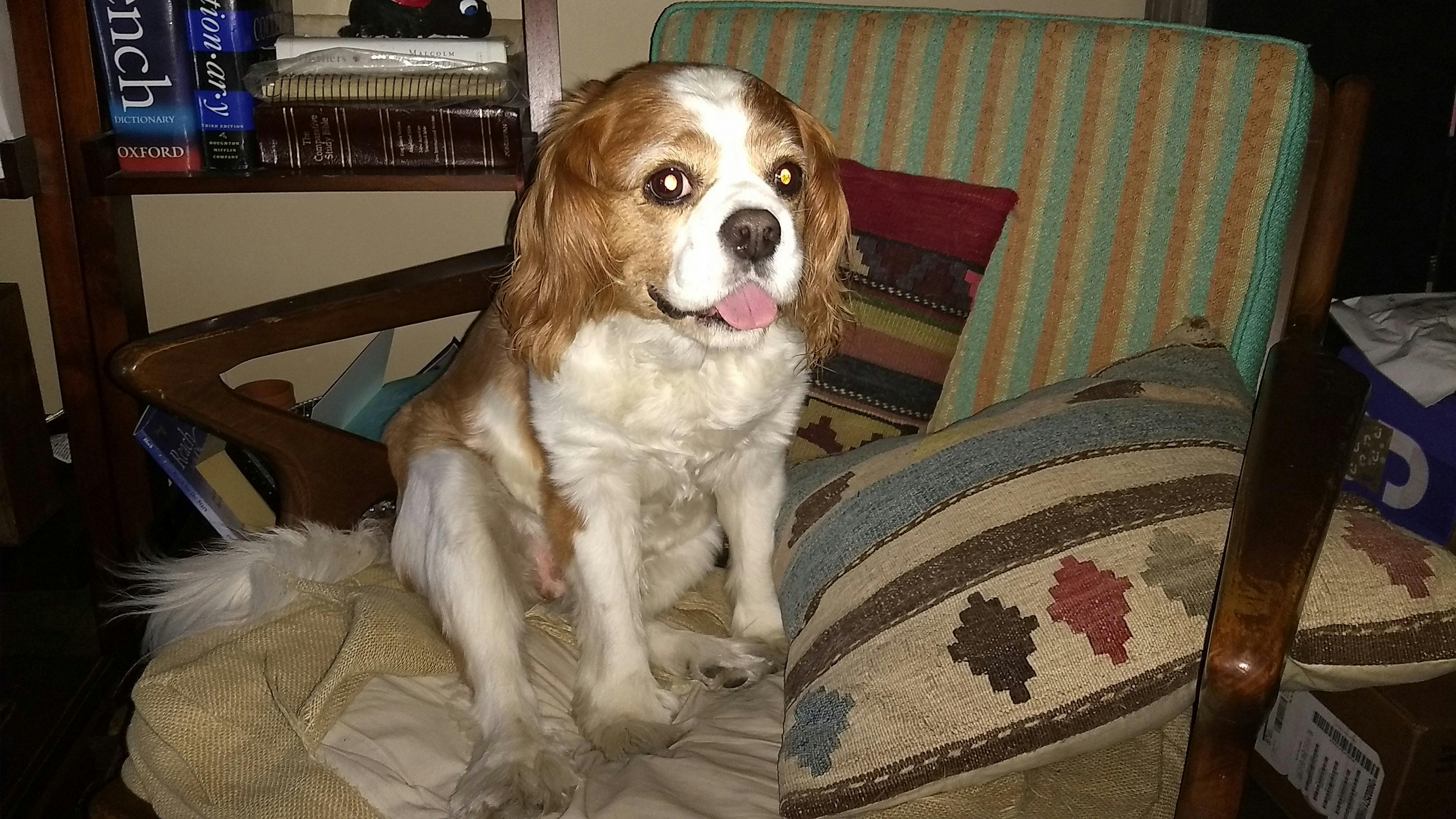 Fangette
Female
King Charles Spaniel
Tulsa, OK
Fangette is a female pseudonym of "Fang" From Get Smart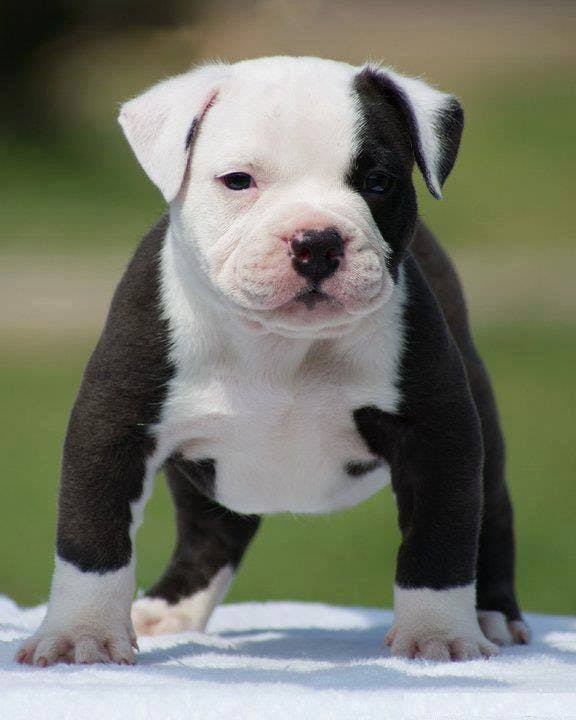 Dallas
Male
Pit Bull
Arkansas City, AR
Dallas mean that he like to play around and catch things like to eat and like to drink