Introduction
Cartoons are nostalgic for many people who remember, with a fondness, the fun and fancy-free Saturday mornings of their childhood.  Families with children have a fair amount of modern-day cartoons playing at any given time of the week as well.  When families choose to bring a dog into their home, many people want their new dog's name to reflect those happy, nostalgic times by giving the family dog a cartoon name.  Additionally, many cartoon names are chosen because a family's children are called upon to help with the naming of the new dog; and kids love cartoons.
Cartoon Dog Names in Pop Culture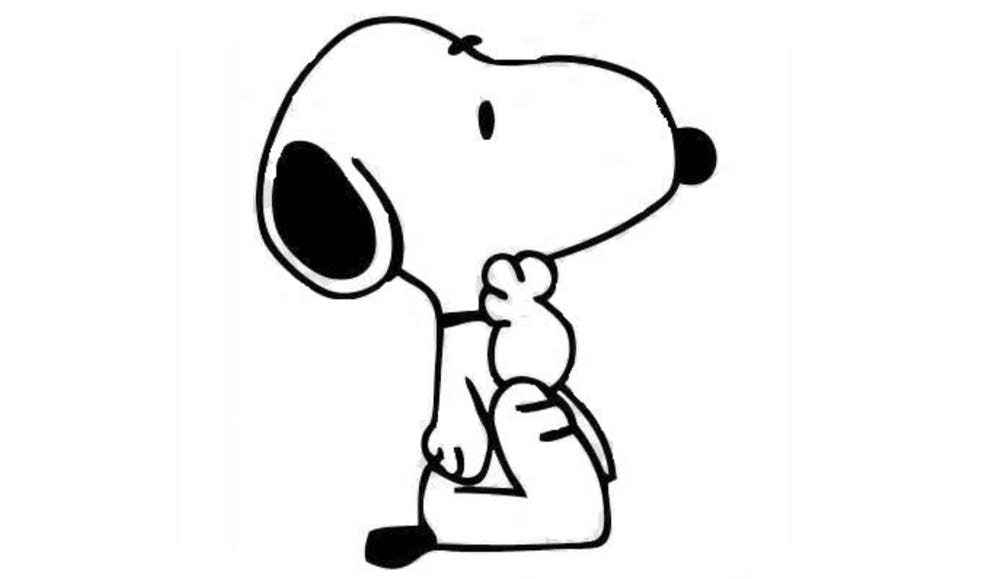 Featured Famous Cartoon Dog
Snoopy
The list of famous cartoon dogs is a long one from oldies such as Droopy and Augie to popular new dogs such as Bolt and Copper.  However, the most famous cartoon dog of all time is nicknamed Joe Cool and is none other than Snoopy.  Snoopy is the creation of Charles M. Schulz, and he debuted in a 1950s comic strip called Peanuts. Snoopy is the loveable Beagle dog of Charlie Brown who is the focus of the comic strip.  The comic strip continues to run in the paper to this day and several television shows and movies have been made featuring the Peanuts troupe.  Snoopy is known for his wild imagination and lives out fantasies where he is a world-famous writer, a World War I Royal Flying Corps Ace pilot, and a college student. What makes Snoopy so special is his unique relationship with each of the Peanuts characters, proving he is a dog with a lot of personality.  
For many people, Astro, the Great Dane dog of the Jetsons, brings back a lot of memories.  Great Danes are known for their size and are a noble, loyal breed.  Astro, while large and loyal, is something of a scaredy-cat.  He has a grasp on English and speaks but usually replaces the first letter with an "R," like "R rove rou, Reorge" instead of "I love you, George."  He and George Jetson have a contentious relationship.  While Astro loves his family, including George, unconditionally, George gets upset with the attention and love Astro receives and often behaves in a jealous manner.  This is similar to how Fred Flinstone, another Hanna-Barbera cartoon show, behaves with Dino, the family's dog-like dinosaur.  
Finally, Brian Griffin makes the list of famous cartoon dogs, but this one is cruder than the average dog.  Brian Griffin is a talking white dog on the adult cartoon show, The Family Guy, and appears to have more sense and wisdom that most of the human characters; especially Peter Griffin, the husband.  Brian is an intelligent, cultured dog who loves the opera, reading, and dry martinis.  He is a central character in the television show and is the only character that Seth MacFarland uses his natural voice for on the show.  Families adopting an all-white Labrador may want to consider naming their new addition Brian.
Cartoon Dog Name Considerations
Naming your dog after a cartoon character or choosing a cartoon show inspired name does not come with many considerations.  However, some considerations should be made for the breed, size, and color of your dog.  For example, if you adopt a Great Dane you may want to consider Astro, Marmaduke, or Scooby.  All three of these dogs are famous cartoon Great Danes.  If you want to go with a non-cartoon dog cartoon character name, consider the characteristics of your dog and try to find a name that fits.  Greyhounds are well-known for the speed and fleet abilities so choosing the name Flash, after Flash Gordon, makes sense.  Smaller white dogs, such as the American Eskimo or the Maltese are perfect fits for Snow, as in Snow White.  
Children will often choose the name of their favorite characters when you have them name the new addition to the family.  Popular Disney princesses such as Elsa, Anna, Moana, and Belle are very popular with little girls.  Boys might choose Blaze or Ninjago for their new dog's name.  Consider that your children might also choose a name that does not fit the size, breed, or color of your dog to a tee.  However, you should also remember that you're allowing your children to develop a meaningful bond and learn responsibility through the naming and caring for the family's new dog.        
Votes
Name
Vote
21

Pongo

The father Dalmatian in 101 Dalmatians

19

Copper

The Hound dog from the Fox and the Hound

19

Snoopy

An Ace pilot and world-famous writing Beagle from Peanuts

15

Stitch

The alien companion to Lilo

14

Clifford

Clifford is a big red dog

13

Abu

Aladdin's monkey side kick

12

Bolt

A Disney dog with superpowers

12

Augie

An old Hanna-Barbera cartoon dog

12

Blaze

A cartoon Monster Truck

10

Scooby

One of the most recognized Great Danes in history

10

Casper

A friendly ghost and perfect name for a white dog

10

Ranger

A reference to Ranger Smith from The Yogi Bear Show

8

Thumper

Bambi's best friend

7

Beast

The princess from Beauty and the Beast

7

Dodger

A scrappy stray from Oliver and Company

7

Daffy

A reference to Daffy Duck

7

LIttlefoot

The long neck dinosaur from The Land Before Time

7

Flash

A reference to Flash Gordon

6

Nemo

An adventurous little clown fish who gets lost

5

Buzz

"To infinity and beyond" with Buzz

5

Brian

An intelligent, English speaking, opera-loving white Labrador

5

Odie

Garfield's not so bright dog brother

5

Marvin

The Martian and Pug-like in appearance

5

Magoo

Mr. Magoo doesn't see very well

4

Astro

The Jetson's Great Dane

2

Mogli

A fearless boy living in the jungle

1

Spike

A gentle giant from The Land Before Time

0

Marmaduke

A famous comic strip Great Dane

-3

Droopy

An MGM Hound from the 1940s with a droopy face

-8

Ninjago

A Lego cartoon show favored by little boys
Votes
Name
Vote
17

Ariel

The youngest mermaid princess of King Triton

15

Jasmine

The princess in Disney's Aladdin

14

Lilo

A young orphaned girl living on Kauai, Hawaii

13

Nala

The love interest of Simba in The Lion King

13

Dixie

A beautiful "Singing Stray Dog" from the Fox and the Hound 2

11

Belle

A French girl turned princess

11

Snow

A reference to Disney's princess, Snow White

10

Penny

A cute shy girl from The Rescuers

10

Lady

A refined Cocker Spaniel from Lady and the Tramp

9

Alice

Alice from Alice in Wonderland

8

Merida

A Scottish princess

8

Tas

Short for the Tasmanian Devil

6

Babs

A chicken from Chicken Run

6

Moana

A fierce Disney princess who sets out to save her people

5

Lucy

A Peanuts character and child therapist

5

Poppy

A reference to Princess Poppy from Trolls

4

Elsa

The ice queen in Frozen

4

Tiana

The princess from the Princess and the Frog

4

Fern

A reference to Fern Gully

4

Wilma

Fred Flintstone's wife

3

Crysta

A fairy saving the rain forest in Fern Gully

2

Dutchess

A cat's name in Aristocats but good for a dog too

2

Anna

Elsa's younger princess sister in Frozen

2

Fergie

An alien creature Elroy Jetson brings home

1

Dale

Chip's best friend

1

Astrid

A princess on the cartoon show, Sofia the First

-1

Nana

The guardian dog of the Darling children in Peter Pan

-1

Velma

The smart one in the Scooby Doo troupe

-2

Peabody

A reference to Mr. Peabody

-4

Cinderella

A Disney princess with tiny feet
Dogs with Cartoon Names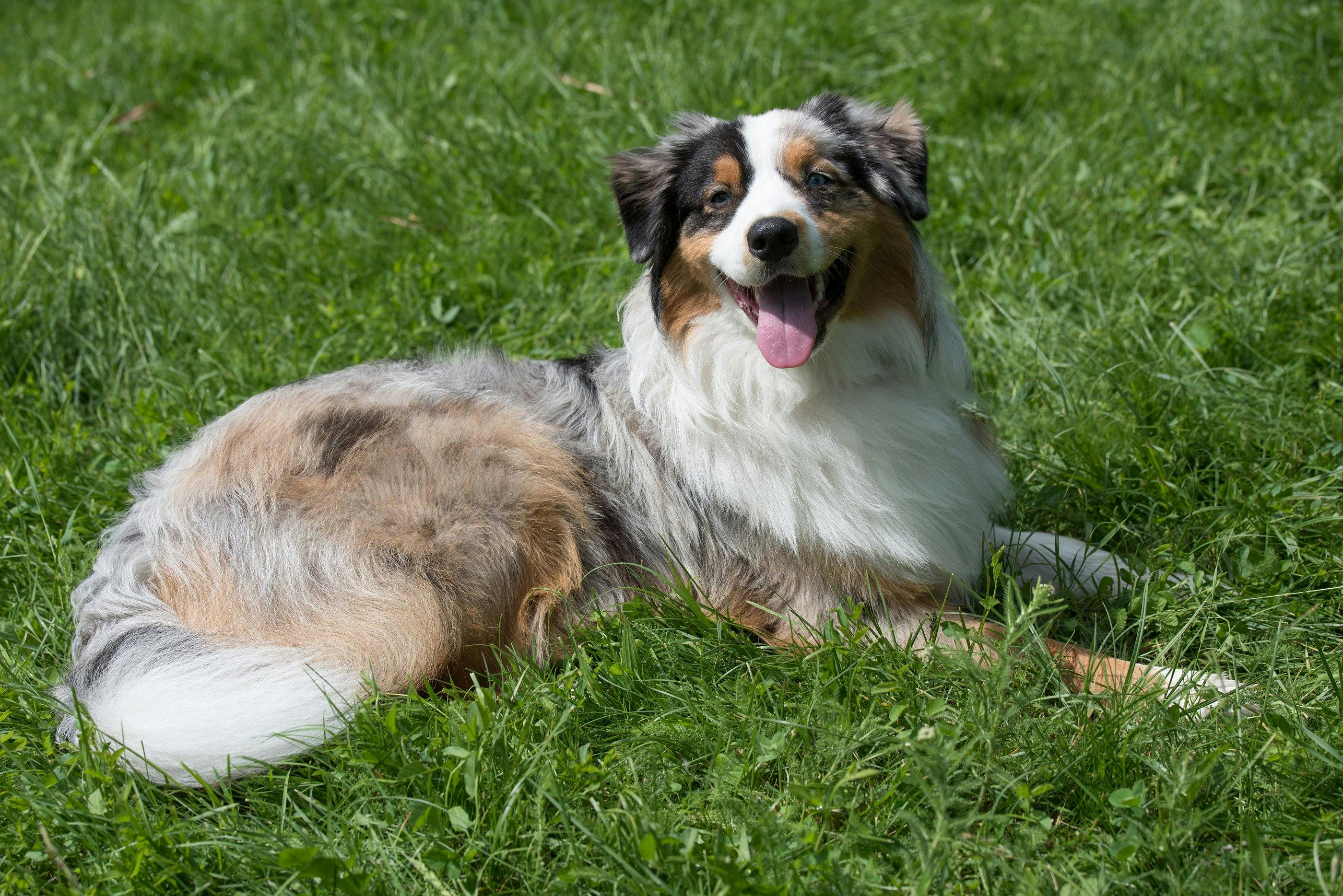 Jasmine
Female
Australian Shepherd
Seattle, WA
Personality
Intelligent
Smart
Curious
Inquisitive
Jasmine got her name during a compromise between my daughter and I. My daughter is a Disney fanatic and I'm a gardener who regularly saw our puppy rummaging through our Jasmine shrubs in the backyard. The name stuck and is a perfect fit! Jasmine's half princess and half outdoorsy naturalist. She has both beauty, smarts and loves to smell every scent at her disposal in the backyard.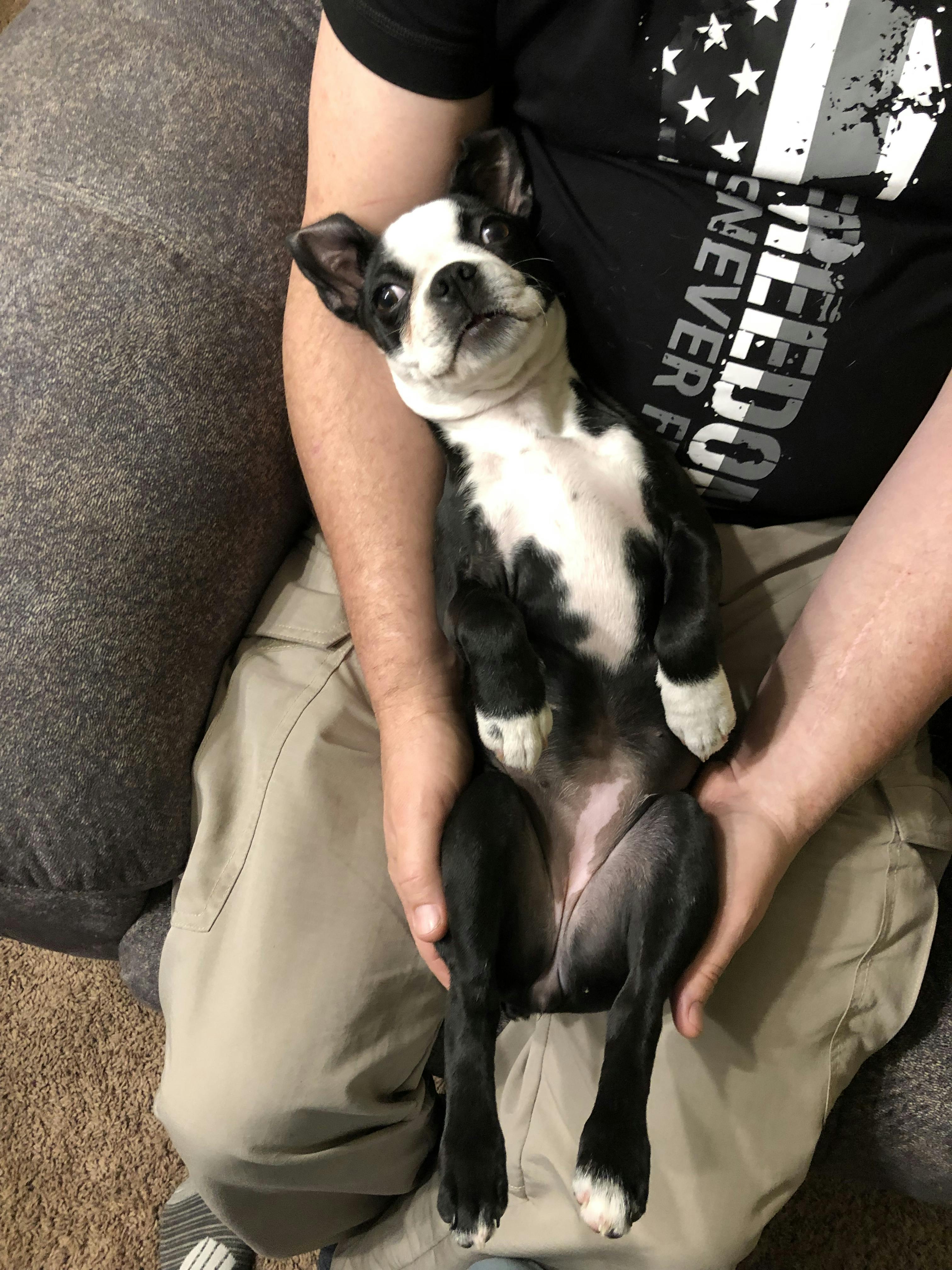 Raven
Female
Boston Terrier
Redlands, CA
Personality
Loves people, has lots of ener
I'm riverdale Archie was describing Veronica's "raven" hair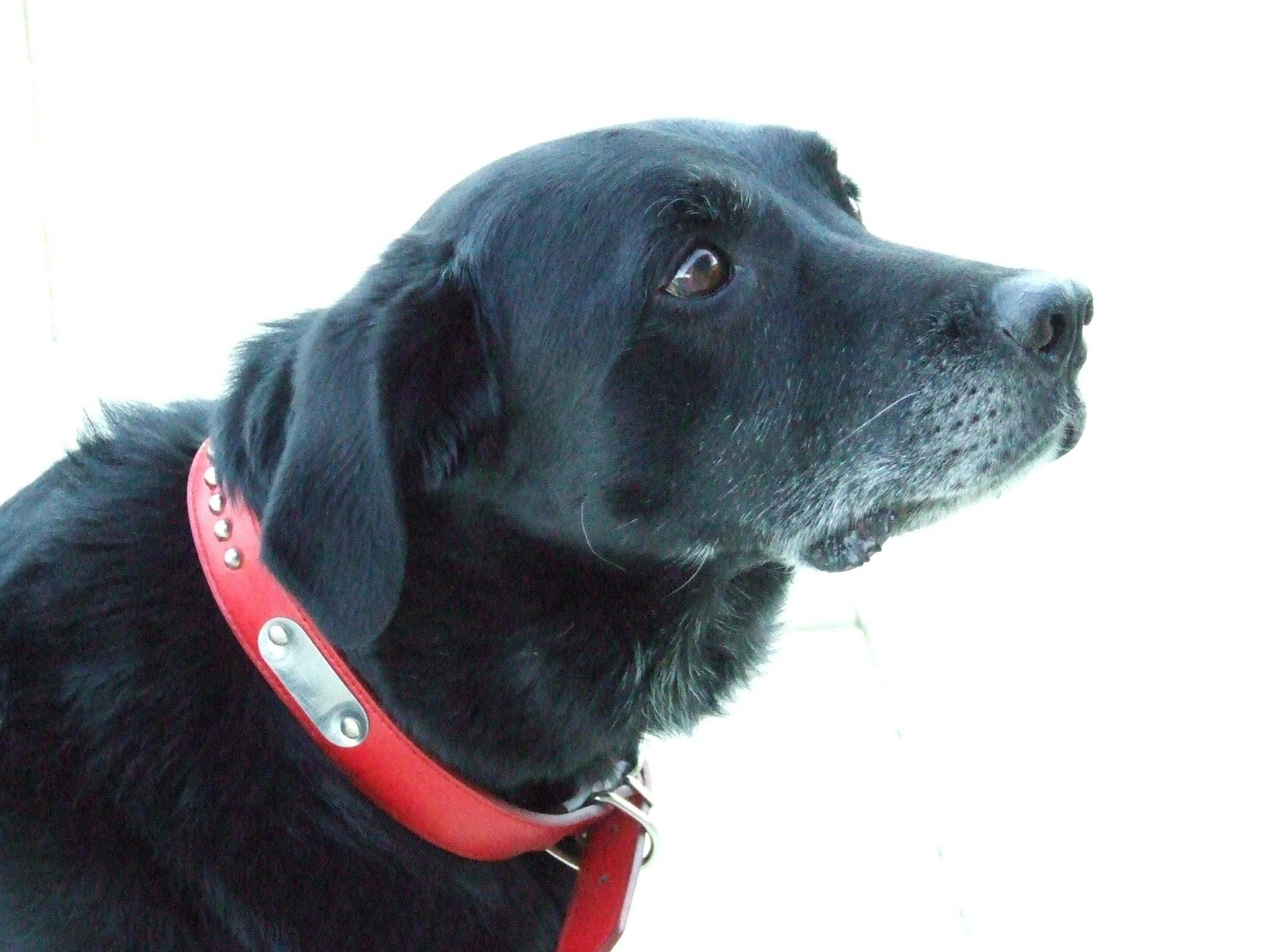 Ranger
Male
Labrador Retriever
Perth, NY
Personality
Loyal
Playful
Brave
Loving
Protective
Ranger was a black Labrador Retriever that we got as a seven week old puppy. At first I wanted to call him Shadow after the dog from Homeward Bound but then I suggested Ranger. Ranger was the name of a character from a 90's cartoon and novel called The Animals Of Farthing Wood. The son of Scarface, he was a fox cub and, in the cartoon, a silver-coloured fox or "Blue Fox" as they were known. I then said that we should get a female Golden Retriever and name her Charmer, after the red fox in the series that becomes Ranger's mate! (Didn't happen). Living out on semi-rural property since he was 4, Ranger certainly got the chance to be a real ranger!