Introduction
Do you find anything significant about the date September 24, 2007? If you're a die hard Big Bang Theory  fan you might know that is the first date the show was aired on CBS. We met and fell in love with nerdy Sheldon, backwards Leonard, and the rest of the gang.There are many of us who wait all week for Thursday nights and won't make any other plans. We already have plans. We have to watch the Big Bang Theory. If you're a fan, you might want to consider giving your new dog a name inspired by your favorite show.
Big Bang Theory Dog Names in Pop Culture
Featured Famous Dog with a Big Bang Theory Name
Baby Howard
Baby Howard is a celebrity Bulldog who lives a pampered, protected life with a loving family and his own bone-shaped swimming pool. Life is good for this 60-pound superstar.A happy ending to this story but it could have gone the other way so easily. 
When Howard was just six weeks old he was found wandering alone on the streets of Brooklyn in New York City. He was tiny, just seven pounds, and would have been lucky to survive on his own. Fortunately a Good Samaritan found him and took him to the police, who in turn brought him to Animal Care Centers of NY, the Brooklyn division. He was too small to be put in general population so a volunteer took him home to foster. The shelter contacted local rescue groups and the Long Island Bulldog Rescue (LIBR) answered the call. The LIBR wanted to use the pup as the face of their rescue organization. Howard Stern, "The King of All Media" and his wife Beth were big supporters so the group decided to name the dog Baby Howard..One of their volunteers came to the shelter pick him up and it was love at first sight. Josephine Ciuzio started out as a foster mom but couldn't give him up. He was officially adopted by Josephine and her husband Rob in May of 2011.
A lot of work goes in to becoming the "Prince of All Media". First, Howard went to puppy kindergarten then on to advance classes. He earned his Canine Good Citizen Certification in April of 2012. Howard started making public appearances at rescue events all around NYC. He met many people, one who asked Josephine and him to appear on the Today show. Not long after that Beth Stern, Howard's wife and big LIBR supporter, took him with her to an HGTV show called Posh Pets.
That's when it became obvious that Howard was very good in front of the camera. Ciuzio got him an agent and soon he had modeling contracts and was making TV appearances. He's done ads for Tommy Hilfiger and Ralph Lauren, made many appearances at school and fund-raising events, and even played at the Met in an opera with star soprano Renee Fleming.
Howard shares his home with two other English Bulldogs: Princess, the reigning queen, and Bella. They are all taken care of like royalty, with homemade meals and lots of wardrobe changes. Howard works tirelessly to show the world how wonderful a rescue dog can be and is willing to prove his point with plenty of hugs and kisses.
Big Bang Theory Dog Name Considerations
Giving your dog a
Big Bang Theory 
 inspired name is a great idea but you still need to give the name serious consideration. You'll be saying it over and over again so it needs to be something you and the whole family like, and don't forget the dog. Your pup needs to be able to understand it and if his ears prick or his head tilts when you say it, you're on the right track.
A name is a major decision. Does it fit the pup's personality? Does it suit their looks? Is it easy to say and makes you happy when you say it? If it isn't a unique enough name you may end up with a half a dozen dogs at your feet when you call your dog's name at the dog park. 
Names that are fairly short and crisp usually work best. One or two syllables are often long enough. Of course you can choose to give your dog a longer name but you'll probably prefer a shorter moniker. What ever name you choose, have fun with the selection. Take your time, think about it and then pick the name you and the family like best. It will be a blast, just like the Big Bang Theory.
Male Big Bang Theory Dog Names
Votes
Name
Vote
4

Sheldon

Sheldon would have approved of being the first name

1

Leonard

Cute but awkward nerd

0

Howard

A classic geek

0

Raj

Metrosexual scientist

0

Chuck

A salute to producer Chuck Lorre

0

Kripke

Sheldon's frenemy

0

Will

Will Wheaton is a semi-regular

0

Saltzberg

A real scientist who is the technical adviser for the show

0

Hawking

Stephen Hawking has frequently guest starred

0

Batman

One of their favorite super heroes

0

Professor Proton

A character played by Bob Newhart

0

Zach

Penny's loser boyfriend

0

Johnny

Leonard's real name

0

Cooper

Sheldon's last name

0

Simon

Howard's real first name

0

Stuart

He owns the comic store

0

Massimo

Michael Massimo, real astronaut, played Howard's space mate

0

Elon

Elon Musk guest starred in the 9th season

0

Nye

Bill Nye the science guy guest starred in season 7

0

Frodo

A Lord of the Rings character that Leonard dressed up as one Halloween

0

Parsons

Sheldon's real last name

0

Flash

One of the super heroes the gang dresses up as occcasionally

0

Bert

A geologist friend of Amy's

0

Kunal

Raj's real name

0

Kaplan

Eric Kaplan is one of the executive producers

0

Spock

Star Trek's character is Sheldon's hero

0

Dragon

The guys love to play Dungeon and Dragons

0

Doctor

Leonard, Sheldon, and Rajesh all hold this title but Howard doesn't

0

Lucas

Leonard and Sheldon get arrested when they trespass on George Lucas' ranch

0

Takei

George Takei made a cameo appearance
Female Big Bang Theory Dog Names
Votes
Name
Vote
0

Bernadette

Howard's wife

0

Penny

Brings the sexy to the show

0

Amy

A female nerd who falls in love with Sheldon

0

Lucy

One of Raj's ex-girlfriends

0

Emily

Also a girlfriend of Raj

0

Laurie

Laurie Metcalf plays Sheldon's mother

0

Mayim

Amy's real first name

0

Leslie

Leslie Winkler is played by Sara Gilbert

0

Cinnamon

The name of Raj's Yorkshire Terrier

0

Kaley

Penny's real first name

0

Melissa

Bernadette's real first name

0

Farrah

Amy Farrah Fowler's middle name

0

Debbie

Howard's mother's first name

0

Beverly

Leonard's mother's first name

0

Priyah

Rafesh's sister's first name

0

Halley

Bernadette and Howard's daughter

0

Althea

A role played by Vernee Watson

0

Janine

The name of a character who appeared in 5 episodes

0

Claire

A recurring character who appeared in 5 episodes

0

Stephanie

A role played by Sara Rue in 3 episodes

0

Ruchi

Appeared in 3 episodes

0

Analeigh

Analeigh Tipton played herself

0

Katee

Katee Sackhoff also played herself

0

Maria

Appeared in 2 episodes

0

Lalita

This character only played in 1 episode in 2007

0

Missy

Sheldon's sister

0

Octavia

Octavia Spencer appeared on 1 episode as herself

0

Summer

Summer Glau played herself in an episode

0

Alicia

Valerie Azlynn appeared in one episode

0

Siri

This character was in one episode
Community Dogs With Big Bang Theory Names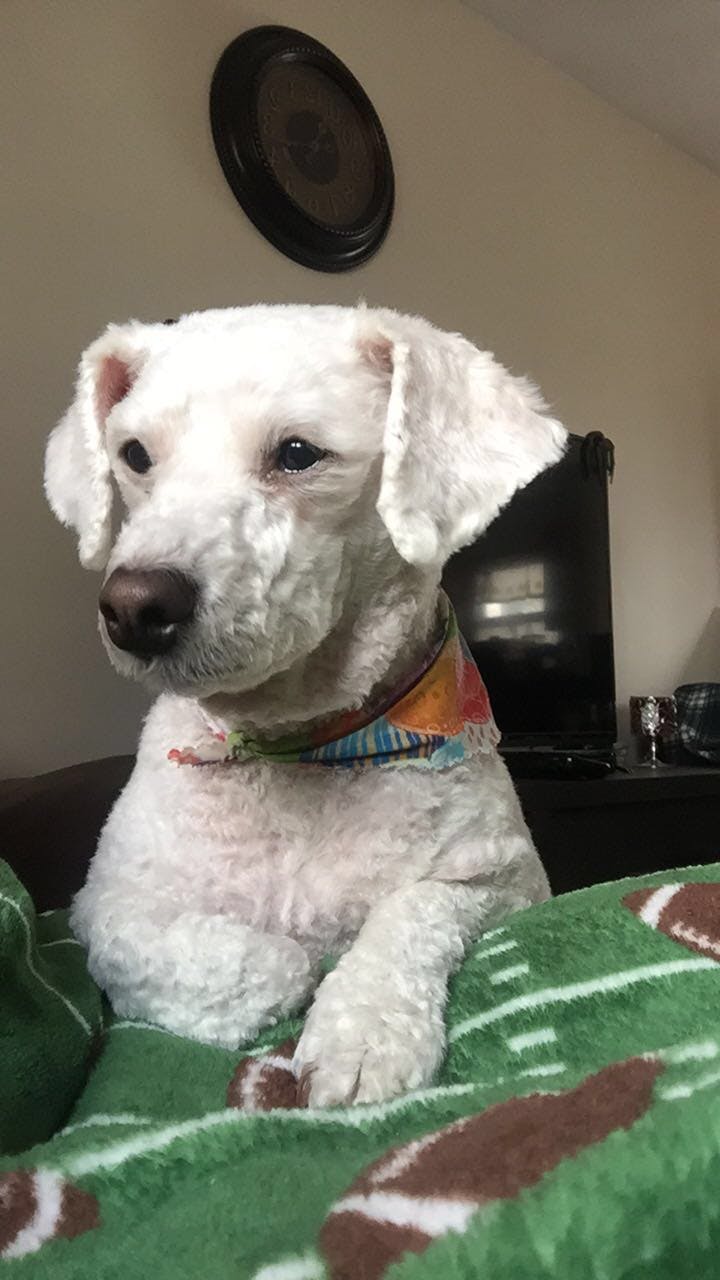 Sheldon "bazinga" cooper
Male
Bichon Frise
Minoa, NY
Love the show really wanted to name him Bazinga but at the last minute I changed it to Sheldon Bazinga Cooper