Introduction
Thor is one of the most recognizable Marvel superheroes. Out of their pantheon of heroes, there is something about Thor that makes him a fan favorite. There are many reasons for this and most of it is due to his character. He is brave and fearless, while still having a sense of humor. His fish-out-of-water antics while on earth delighted audiences everywhere in his feature film. There is a reason why he got his own stand-alone trilogy of movies recently, and we could not be happier about it. He also has a bunch of friends and foes with interesting names. 
Thor Inspired Dog Names In Pop Culture
Featured Famous Dog with a Thor Inspired Name
Fenris Wolf
In the comics universe, a hero or villain does not need to be human. Many X-men have different forms, while the pantheon of villains and heroes includes some mutants, hybrids, gods and other interesting beings. That is what makes comics so popular, they do not have to be bound by normal rules. Take for example Fenris Wolf. This monstrous wolf-like being is the offspring of Loki and a giantess. It should also be noted that both mythology and comics have their own set of rules and ideas about logic. In any case, Fenris is both powerful and cunningly clever. He is a lot smarter than most heroes and villains.
It was decided early on that Fenris was too powerful to be allowed to roam free. He had already shown a penchant for mischief and was sentenced to prison for some time. With his release imminent, the gods got together to decide what to do. They settled on a simple scheme. They held a competition in which they challenged Fenris into letting them bind him. Each god tried to make a strong enough chain on which to keep him. Fenris agreed to the challenge because he knew that nothing would be strong enough to keep him down for long.
While most gods went the traditional route and played fair, Odin commissioned the dwarves to create fetters that would be strong enough to hold Fenris. He was very competitive, apparently. When it was Odin's turn, Fenris refused to put on the chains because he knew that it was a trick. Although the chains looked as thin as a string, he sensed it would be able to hold him. When the gods would not give up, they had a lot riding on the competition, Fenris proposed a counter-challenge. He would try the chains if one of the gods put their hand in his mouth as a sign of trust. If the chains would hold him, he would then bite down. Of course, no god wanted to lose a hand. Eventually the god of war, Tyr, stepped up and put his hand in Fenris' mouth. We all know how that turned out.
Fenris has a unique story that involves a prophecy foretelling that he would be the one to destroy Odin in Ragnarok. In the myths, he even inspired the Red Riding Hood story, unsurprisingly, he played the part of the big bad wolf. 
Thor Inspired Dog Name Considerations
In Norse legends, Thor was the God of Thunder. There are numerous legends about him and his mighty hammer Mjolnir. Even his weapon has an interesting story, it will only be picked up by him, or whosoever is worthy of ruling Asgard. He is the son of Odin and frequently goes on exciting adventures. In the myths, he often must deal with Loki the god of Mischief. In the comics and movies, Loki is his adopted brother. The two have an interesting dynamic, with Loki often causing mayhem and his brother forgiving him. Of course, this can attest to Thor's patience since Loki has literally stabbed him several times.
Thor's world is full of interesting people. Either good or bad, it does not matter because all of them are interesting. They are layered characters with motivations and backstories. Each person has traits that make them different from one another. When looking through this naming guide, you will find a name that fits your dog's personality. It might be a villainous name that sounds perfect or a hero's name that will make your dog sound more heroic. Either way, naming your new dog is going to be a lot of fun. 
Male Thor Inspired Dog Names
Votes
Name
Vote
6

Thor

The god of Thunder

4

Loki

His adopted brother

3

Hoder

God of Winter

3

Tyr

God of War

3

Vidar

The god of Strength

2

Odin

Thor's father

2

Hogun

A member of the Warriors Three from a sister planet

2

Laufey

The King of the Frost Giants

1

Vili

Odin's brother

1

Ve

Another one of Odin's brothers

1

Beta

Beta Ray Bill was a superhero who was worthy of lifting Thor's hammer

1

Hulk

A member of the Avengers and a close friend

1

Thunderstrike

A character who helps Thor a lot

1

Selvig

A scientist from earth

1

Fury

Nick Fury oversaw the Avengers

1

Bruce

Bruce Banner is the Hulk

1

Steve

Steve Rogers is Captain America

1

Kurse

One of Thor's enemies

1

Captain

Captain America is one of Thor's closest friends

1

Red

A journalist who competes with Thor for Lady Sif's affections

0

Bor

Odin's father

0

Hermod

The god of Speed

0

Mimir

Odin's uncle

-1

Heimdall

The sentry of Asgard

-1

Fandral

The handsome member of the Warriors Three

-1

Volstagg

An Asgardian adventurer and member of the Warriors Three

-1

Malekith

The King of the Dark Elves

-1

Algrim

A dark elf who eventually became Kurse

-1

Thialfi

One of Thor's advisors

-2

Balder

Thor's half-brother
Female Thor Inspired Dog Names
Votes
Name
Vote
2

Jane

Jane Foster is Thor's love interest in the movies

2

Amora

Also known as the Enchantress

2

Valkyrie

An elite group of female-only fighters

2

Freya

The goddess of Fertility

0

Darcy

Jane's sassy assistant

0

Lady

Sif's title

0

Frigga

Thor's mother

0

Bestla

Odin's mother

0

Gaea

Goddess of Earth

0

Shawna

A doctor

0

Lorelei

Amora's sister

0

Kelda

One of Thor's allies

0

Vola

A wraith

0

Isabela

Owns a coffee shop frequented by Jane

0

Carina

Krylorian aide to the Collector

0

Delancey

An agent of S.H.I.E.L.D

0

Maddie

A character in the second Thor film

0

Hela

The goddess of Death

0

Raze

One of Laufey's soldiers

0

Topaz

A character in the third movie

0

Cate

Cate Blanchett portrays Hela

0

Natalie

Natalie Portman portrays Jane Foster

0

Rachel

Rachel Hour portrays Topaz

0

Tessa

Tessa Thompson portrays Valkyrie in Thor: Ragnarok

-2

Sif

The Asgardian goddess of War and Thor's friend

-2

Brunnhilde

A Valkyrie who tries to save Thor

-2

Idunn

The Keeper of the Golden Apples

-2

Valhalla

The Hall of the Slain

-2

Sigyn

The goddess of Fidelity

-2

Miek

A member of the Warbound
Community Dogs With Thor Inspired Names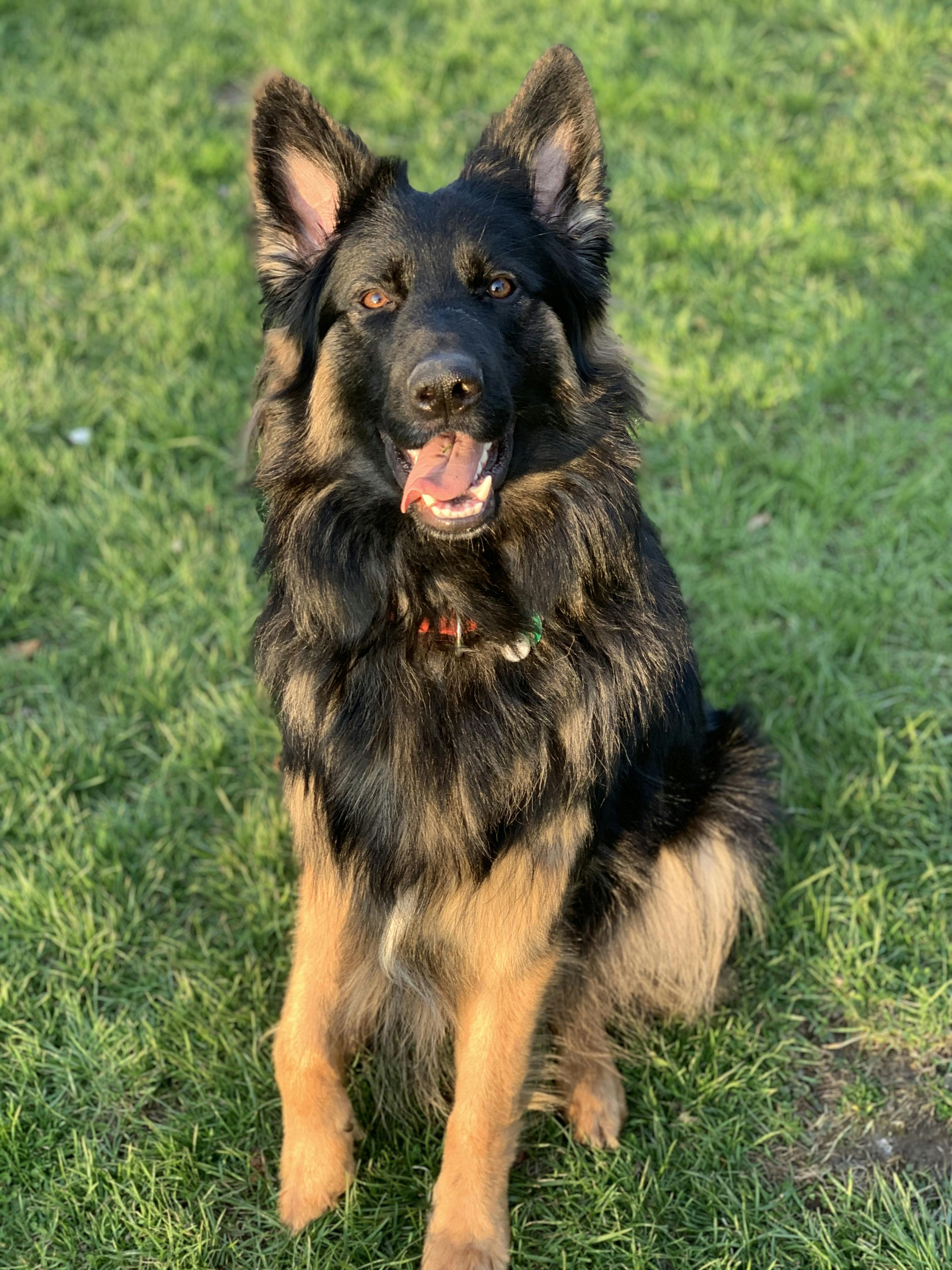 Thor
Male
German Shepherd
Carleton, MI
Personality
Hyper
Loyal
Protective
Crazy
Loving
we plan to get another boy and name him Loki and their names just came to us