Introduction
Trees are wonderful things. Like our canine companions, they can come in many shapes and sizes, from the tiny, twisted Bonsai to the tall, straight Sequoia, and they help to improve our world in so many ways each day. They add beauty to the world, produce food for us to eat, and generate oxygen for us to breathe. Some trees, like the White Willow and Elderberry tree, also contain healing compounds, while still others, like the great Sequoia in California named General Sherman, amaze us with their size and their longevity. Trees are also known for their ability to inspire us, artistically, socially, and spiritually; maybe they can inspire you to find just the right name. 

Tree Inspired Dog Names in Pop Culture
Featured Famous Dog With a Tree Inspired Name
Ashley Whippet
Names inspired by trees are not uncommon and many examples can be found in fairly recent popular culture. There's the Vine and Instagram sensation Maple, a Border Collie, Golden Retriever, and Sheltie mix that loves listening to her owner strum the guitar, and there's also Juniper, a small fox that thinks she's a dog, right down to her choice of best friend, an Australian Shepherd mix known as Moose. While Juniper tends to behave more like a domesticated animal than most foxes due to the extensive socialization she received early in her life, her owner is quick to point out to followers that owning a fox is not the same as owning a dog, they have a far more pungent scent than their domestic counterparts, are generally far more destructive and nippy than your average dog, and they require extra supplements of taurine in their diets to remain healthy. Another canine with a name inspired by a tree, Willow, amazed the world in 2009 when she demonstrated her ability to read cue cards and respond to them. Willow, a spitz-type dog with a thick red coat and an adorable fox-like black face, was taught how to read the commands by her owner and trainer Lyssa Howell who trained Willow to read in order to win a friendly bet and a trip to Mexico. Willow is now able to recognize and respond to up to thirty different commands printed on cue cards. While some behaviorists claim that this is not actually reading as the canine is only recognizing the shapes of certain words and not understanding how the letters work together, I'm still impressed. 
One well-known and influential canine with a tree related name was Ashley Whippet, one of the first competitive disc dogs and a canine with a passion that burned as bright as the wood of the Ash tree. Ashley loved Frisbees and his owner, Alex Stein, was inclined to indulge his canine companion's desire. The duo went to the beach nearly every day, and when crowds began to gather as they played Alex realized that a wider audience might also enjoy the dog's amazing acrobatics. He started by talking to the toy manufacturer Wham-O and when that was unsuccessful he began calling talent agencies another course of action that ended in disappointment, so he decided to try something a little more dramatic. On August 5, 1974, Alex snuck his dog into Dodger Stadium, and just before the 8th inning they raced out on the field and for eight minutes they showcased Ashley's exceptional athleticism, racing after throws that were more than 90 yards and catching disks up to 8 feet in the air and eliciting cheers from the bystanders. While Alex was arrested for the stunt, it did give them the needed exposure and they were booked to perform at football games for the Rams. Their stunt eventually led to the establishment of the sport of competitive Frisbee catching for dogs, and a canine division was added to the World Frisbee Championships in 1975.
Tree Inspired Dog Name Considerations
Choosing a name for our pets can be an enjoyable but challenging task. Choosing a poor name can impact training time and efficiency while a well thought out name may help to enhance the bond between you and your canine companion. It is important that the name chosen is one that everyone in the household is able to easily pronounce and one that the dog responds well to. Choosing a name related to a tree ensures that your dog will have a strong and beautiful name, but with the amount of variation that can be found in the world of trees, you have plenty of options available to you. You can choose to name your dog based on physical attributes, like Ebony for a black dog, Acorn for a small one, or even Ironwood for the dog with the exceptionally hard head. Sometimes it may be wise to wait a day or two after bringing your new dog home before choosing their final name, as the personality of the dog may also be a factor in your eventual choice, meaning that a kind, nurturing canine might end up with a name like Alder, while your little warrior may end up with a name like Holly instead.  
Male Tree Inspired Dog Names
Votes
Name
Vote
12

Hickory

Hickory trees are characterized by small catkin flowers in the spring and large hickory nuts in the autumn

8

Ash

These trees have wood that burns with more intensity than most and they symbolize growth, protection, and higher perspective

8

Cedar

Cedar trees are the national tree of Pakistan and are seen as healing and cleansing plants

8

Hemlock

The wood from the Hemlock tree is frequently used as wood pulp

6

Bonsai

Known as living art trees, these miniature trees are a testament to patience

6

Rowen

A genus of small deciduous trees in the Rose family that are very attractive to fruit-eating birds

5

Birch

These white-barked trees symbolize new beginnings and the cleansing of the past and are associated with spirit quests

5

Cypress

Most cypress trees are grown for their ornamental qualities

3

Bodhi

A sacred fig tree under which Buddha was sitting when he attained enlightenment

3

Buckeye

Also known as a Horse Chestnut tree, the Buckeye tree is known for its early spring flowers

3

Forrest

There are many different kinds of trees in the forest

3

Linden

A name meaning lime tree hill

2

Alder

Represents giving and nurturing; using their roots and an unconventional relationship with bacteria they enrich the soil with nitrogen

2

Blackthorn

A small leafed tree that was traditionally used to make Irish walking sticks known as shillelaghs

2

General Sherman

The name given to the world's largest tree by volume, a Sequoia tree in the National Forest in California

1

Elder

Known for its spiritual warding effects and its ability to remedy illness by employing elderberry wine or brandy

1

Hyperion

The world's tallest living tree at 380.3 feet tall, a coast redwood in Northern California

1

Pinecone

The seeds of the Pine tree are housed in woody fruit with scales that open when it has ripened

1

Quercus

The Latin name for the oak tree, a strong broad leafed tree with over 500 species worldwide

1

Yew

This is a common name that contains several species of evergreen yew trees

0

Elm

Elm trees are rapidly growing trees that symbolize strength of will; the wood is resistant to splitting or decay

0

Ironwood

These desert trees are believed to be very long lived and contain chemicals which render the wood non-biodegradable

-1

Spruce

Large evergreen trees with a conical form and whorled branches

-2

Dwarf

Trees that are bred to be stunted, either through design or by natural selection, are referred to as dwarf varieties

-3

Javor

A Serbian name that means maple tree

-3

Methuselah

One of the oldest living non-clonal trees at nearly 5000 years old

-4

Balsam

The Balsam Fir tree is a North American evergreen that is a favorite as a Christmas tree due to its symmetrical shape

-4

Mesquite

This variety of tree is particularly hardy, requiring little water or maintenance and provide multiple sources of food and medicine

-4

Neem

The oil from the Neem tree is a natural pesticide

-4

Sandlewood

A lumpy, misshapen tree that is made up of a heavy yellow wood that is capable of retaining their distinctive scent for decades
Female Tree Inspired Dog Names
Votes
Name
Vote
10

Alani

A Hawaiian name meaning Orange tree

10

Ebony

The wood from the Ebony tree is dark and is dense enough to sink in water

10

Ilana

A Hebrew name that means Oak tree

10

Juniper

The small, berry-like cones of the Juniper plant are sometimes used as a flavoring

8

Cherry

Cherry trees develop distinctive pink blossoms that produce bright red fruits that are both sweet and tart

7

Coconut

The coconut tree is a type of palm tree

7

Willow

This elegant tree with hanging branches contains acetylsalicylic acid in its bark, a natural source of aspirin

6

Leena

An Arabic name that means Palm tree

6

Myrtle

A small evergreen tree from the Mediterranean region that contains a fragrant essential oil

5

Aspen

Sometimes known as Whispering Aspen trees due to the sound of the wind in the leaves

5

Magnolia

An ornamental tree with beautiful, fragrant blossoms

4

Acorn

The seed of the mighty oak is a simple brown acorn

3

Ashley

An adaption of the name Ash, usually used for female, but can be unisex, a name representing the distinctive Ash tree

3

Hawthorn

With its large thorns nestled among the delicate blossoms tree, the Hawthorn tree symbolizes balance

3

Hazel

Hazel trees symbolize hidden wisdom and their branches are traditionally used in the art of dowsing

3

Melia

A Greek name that means Ash tree

2

Beech

Beech trees symbolize tolerance and produce a long burning firewood

2

Holly

Seen as a tree of the spiritual warrior, these trees have thick waxy leaves, hard white wood, and bright red berries

2

Maple

These trees are the source of Maple syrup and have exceptionally brightly colored leaves in the autumn

1

Apple

A tree with nutritious and tasty red or green fruits known as apples, they also symbolize magic and youth

1

Butternut

A slow-growing tree, sometimes known as the White Walnut tree

1

Pinja

An Estonian name meaning pine tree

1

Pink Ivory

The heartwood of this tree is very hard and has a distinctive pink hue

1

Yvette

A French name meaning Yew tree

0

Canary

Canary wood comes in various shades of yellow and orange, often with red, purple, or black streaks

0

Pomona

The name of the Roman Goddess of fruit-bearing trees

-1

Koa

A fast-growing, flowering tree from Hawaii that is part of the pea family

-1

Trúc

A name from Vietnam that means bamboo

-2

Jatoba

A tall rainforest canopy tree that is also known as stinking toe due to its odor and shape

-2

Taimi

A name that originated in Finland meaning sapling
Community Dogs with Tree Inspired Names
Cotton
Male
German Shorthaired Pointer
Findlay, OH
Personality
Hyper
Friendly
Loving
We have a yellow lab names Oakley and we call him Oak. So went with Cotton to keep the nature theme going. Fits him well.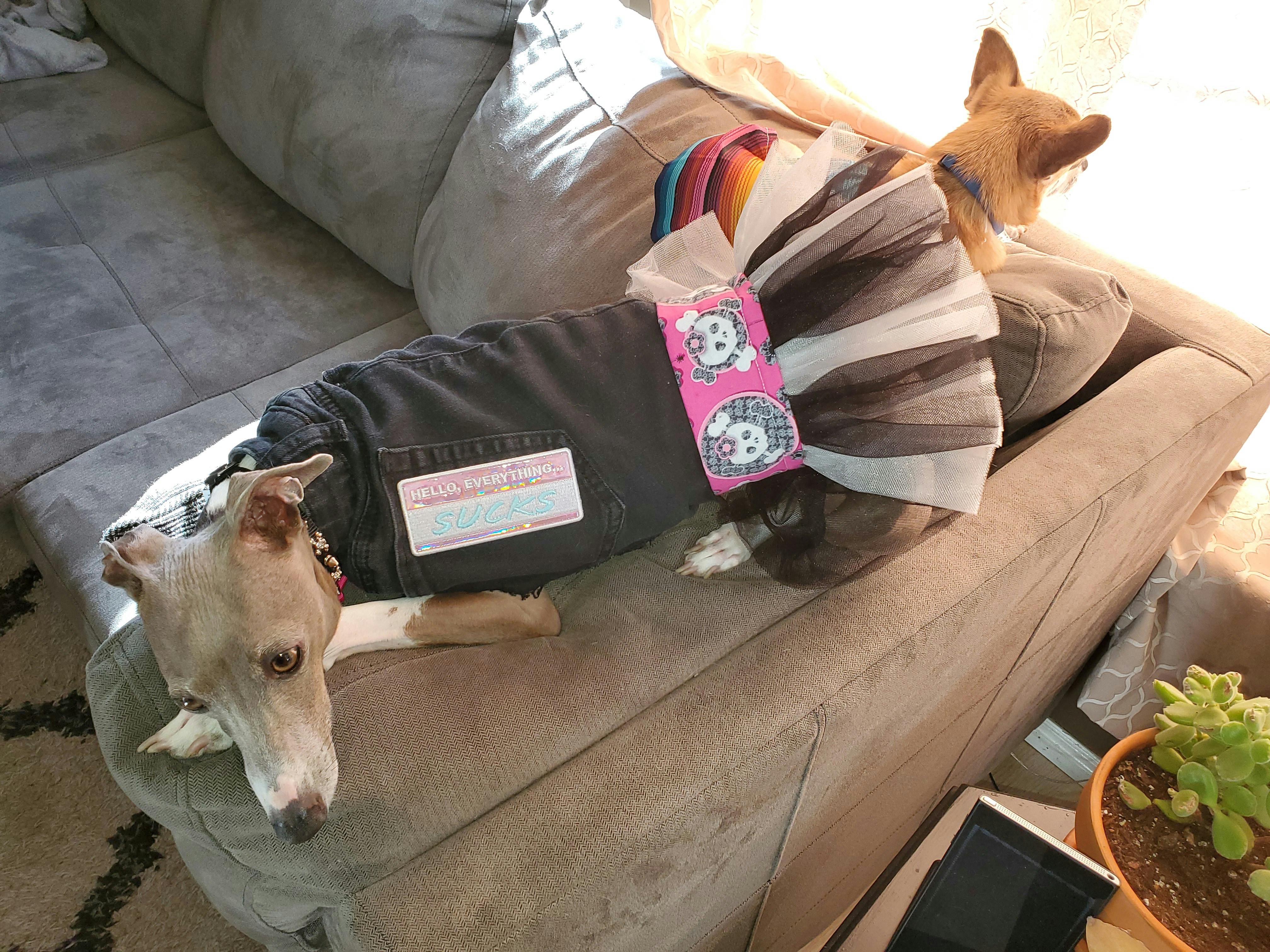 Willow
Female
Italian Greyhound
Ogdensburg, NJ
Personality
Silly
Playful
Lazy
Social
Friendly
Gentle
Funny
Goofy
This was actually the name she had when we adopted her. We didn't want to change her name as she was very well adjusted to it. I feel it is a very majestic name, that sometimes doesn't fit her goofy/playful personality. When she is being a ham, I call her Whomping-Willow, from Harry Potter. Haha! Don't get me wrong, the name Willow is beautiful. She's just a bit of a dork sometimes.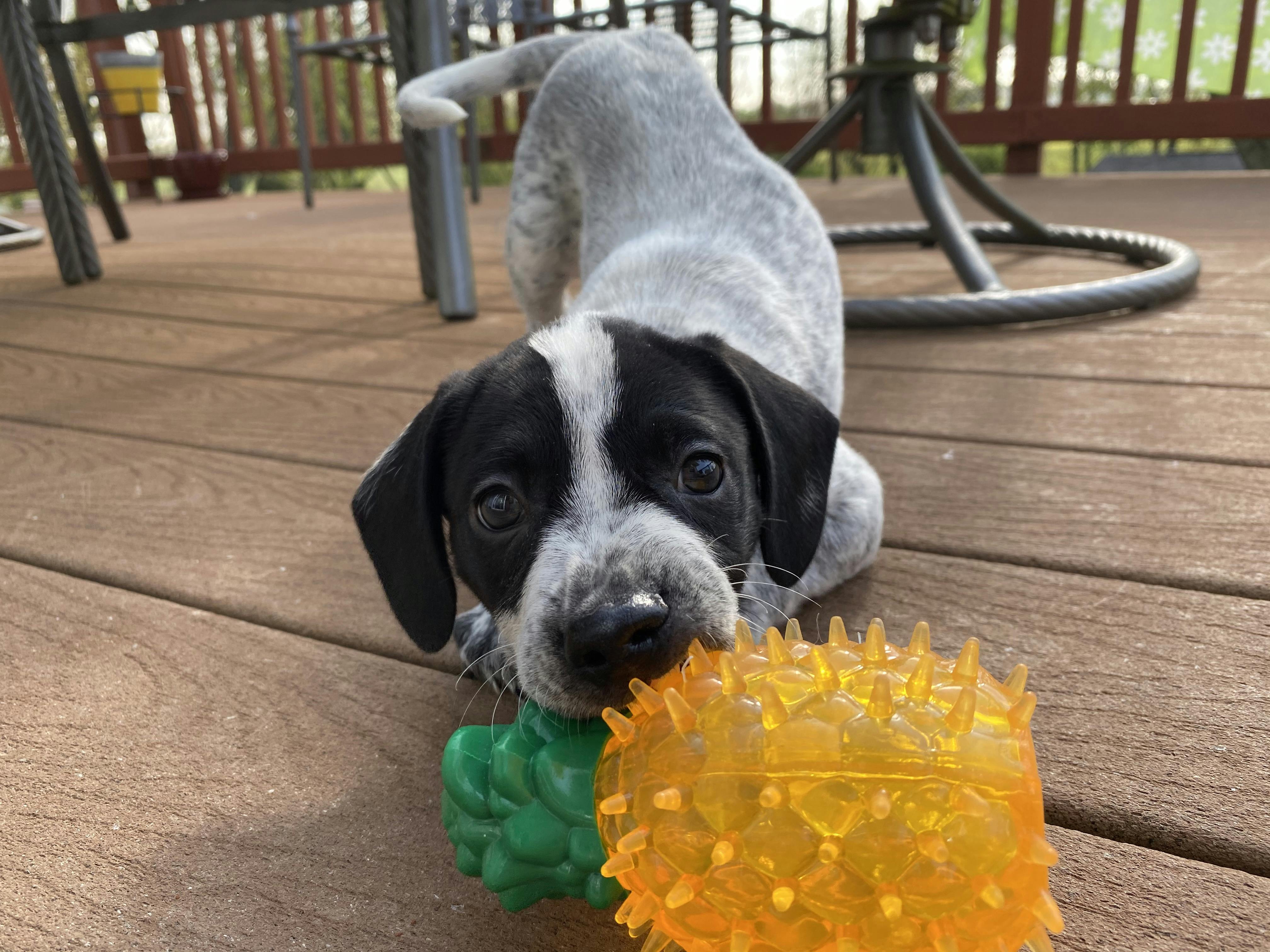 Willow
Female
Blue Heeler
Frederick, MD
We just adopted her and we are so in love with her. We also have a girl chihuahua, Tinker the big sister to Willow.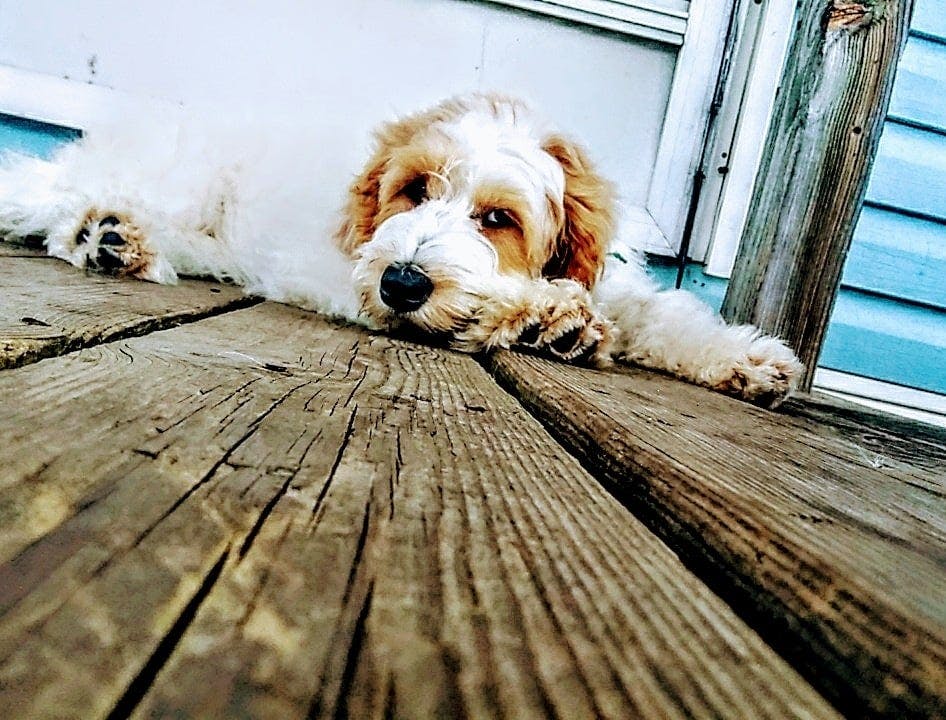 Willow mae
Female
Springerdoodle
Holley, FL
My childhood dog copper was barried underneath a Willow tree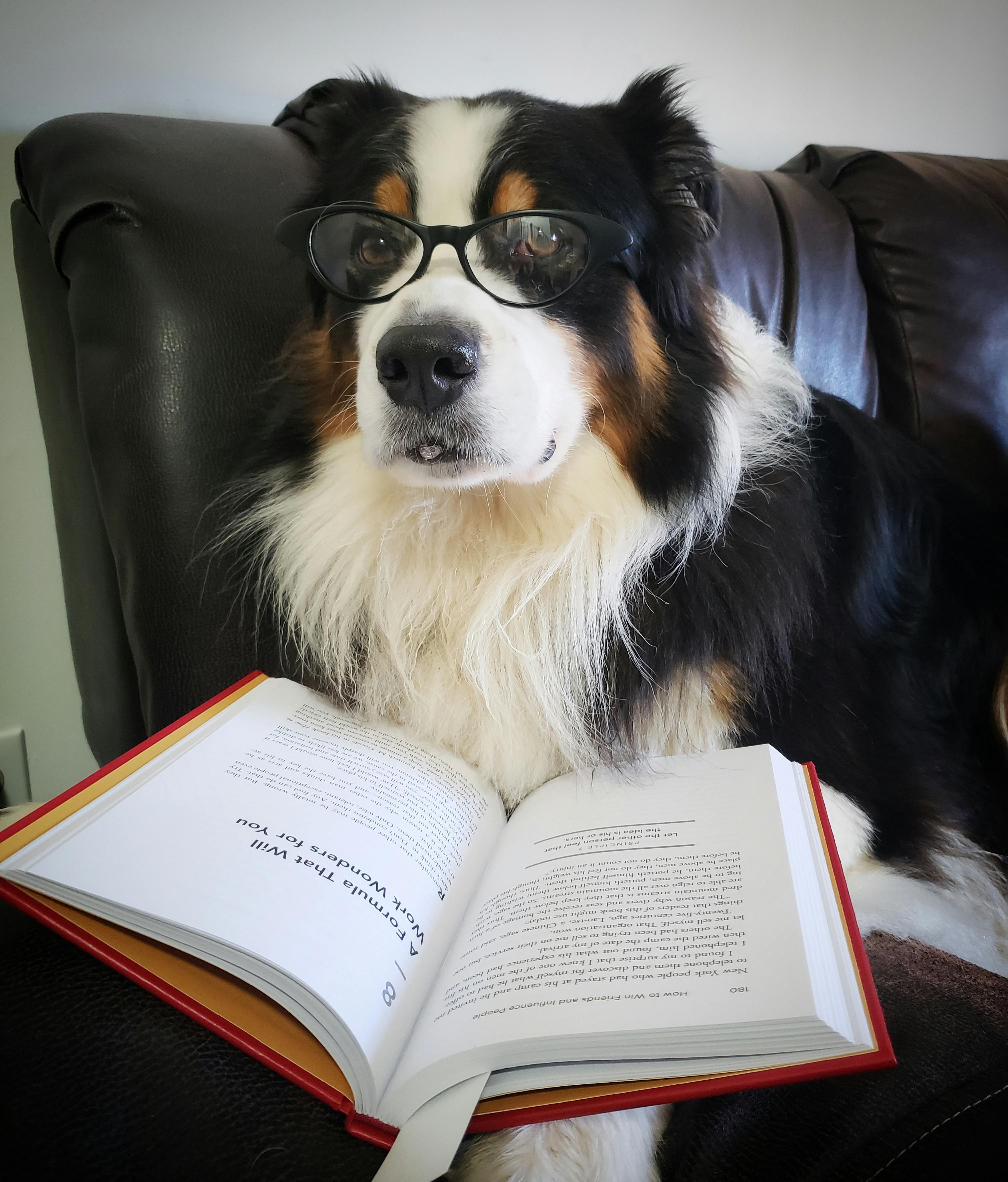 Koa
Male
Australian Shepherd
Alexandria, VA
Personality
Caring
Sweet
Independent
Smart
Silly
Best hawaiian name we could find to fit the Aussies personality
Magnolia mae
Female
Bloodhound
Gonzales, LA
Personality
Loving
Rambunctious
Adventurous
Playful
Energetic
Sweet
Cuddly
She was born in Mississippi, so we named her after the state flower, the magnolia. The Mae was added later because we started calling her Maggie Mae.