How to Train Your Chow Chow Dog to Come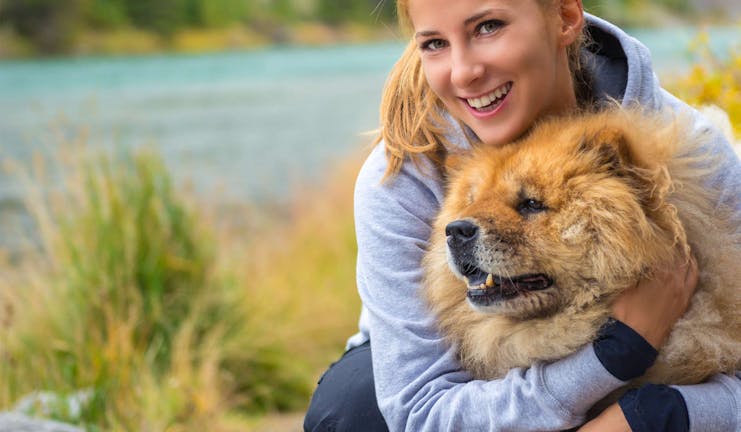 Introduction
Chow Chow dogs have an independent nature. They want to be trusted and need to feel like they are their own decision makers. But if your Chow Chow can't be trusted to come when you call him, he will not be able to have the independence he desires. You cannot be at the dog park or outside off-leash and not know if your Chow Chow will come to you when you ask him to. A dog who does not understand and follow this command can be at risk of injury or hurting another dog. 
Whether you are training him to come to you when called while outside to keep him safe or training him to come when you call him while around the house, training your dog to come when called helps to set expectations. Once he's trained to come, your Chow Chow will know when he hears the command or his name it's worth coming to you. 
Top
Defining Tasks
Training your Chow Chow to come will require dedication and patience. Remember, this is a dog who is independent and will want to be making his own choices. You'll need to give him a good reason to make the right choice--to come when called. A younger Chow Chow will require short training sessions with high rewards, and an older Chow Chow who already knows what independence looks like will need more time training, more patience from you, and rewards that will entice him to use his manners and listen and obey. This will be repetitive training and will require commitment from you. It might feel as if your Chow Chow gets this command and then reverts back to not listening to you. Do not give up at this point. Stay strong and keep training. Your Chow Chow will push his boundaries, so be prepared.
Top
Getting Started
High-value treats will be important for getting your Chow Chow to come to you. You can work with toys as well training your Chow Chow to fetch and come back to you, bringing the toy along as well. Keep your training sessions no longer than fifteen minutes each, though you can do them several times a day. Make sure during training your Chow Chow is engaged. 
Top
The Early Training Method
Puppy
When you are training your Chow Chow puppy, keep him close to you. This will teach your puppy you are his caregiver, building that bond and trust between the two of you.
Playtime
During playtime with your pup, practice having him come to you by enticing him with a toy he loves to play with. Keep the distance between the two of you small so he is not distracted by something else, and during training times always train in a small, safe place such as your backyard or a quiet area of a park or even inside your home.
Play with two toys
Toss one toy a few feet away from you while you and your Chow Chow are playing, expecting him to go get the toy.
Call back
Call your pup by name and then use the word 'come' and show him the second toy you have in your hand. Because you are spending quality play time together and he's excited to play, he should want to come explore the toy you have. You can also do this with treats if he is not interested in a toy.
Come
When your Chow Chow comes to you after you have called him back, give him a treat and lots of verbal praise to celebrate his return to you after you've asked him to come.
Repeat and practice
Repeat these high energy moments with toys and treats, encouraging your Chow Chow puppy to come back to you every time you say his name and the command 'come' together. Practice increasing the distance between you and your Chow Chow and asking him to return to you using the command to come.
Reward
Remember to always reward your Chow Chow when he returns to your side after giving the command to come.
Command
Once he understands by repetition the command and your expectations, use the same command every time you expect him to come back to you, whether he is on a leash in your kitchen or out in your backyard.
Choose a command
Choose a recall command you will use with your Chow Chow. This could be your dog's name or it could be the word 'come' or 'here.' Whichever command you choose to use to recall your Chow Chow, be sure you are consistent and use the same one on a regular basis.
Schedule training
Set aside some time with your Chow Chow specifically to work on recalling him. This needs to be quiet distraction-free training time so your Chow Chow can focus on you and the mission of coming back to you when called.
Recall
Begin playing with your Chow Chow. You can play tug-of-war with a rope or toss with a tennis ball. Practice calling him back to you using the command you chose.
Entice
You want to give reason for your Chow Chow to return to you when you are using the recall command. You should only say the command word once, even if this is his name. Saying the recall command more than once will train your dog he has to hear it more than once before he bothers to come back to you. To get him to want to come, you need to entice him by showing him you have something special he wants to get.
Ignore
If your Chow Chow decides to ignore you, take a break and a few deep breaths then go over to him for some more play time. Do not repeat the recall command if he does not give you his attention.
Try again
During your play time together, let your Chow Chow see the treat you have but don't give it to him. Take a few steps away from him and try to recall him using your command again. This time, if he isn't interested, let him see the treat you have and then drop it at your feet.
Practice
Keep practicing recalling and rewarding your dog when he comes back to you. Remember to keep his reward high and do not go too far from him while training to recall. As he comes to you more and more, increase your distance from him.
Leash
Put your Chow Chow on a leash and stand close to him.
Treat
Start your training off with a treat. As soon as you get him secured on a leash, give him a treat just for tolerating the leash without going for a walk.
Step forward
Take a few steps away from your dog and then stop.
Hand signal
Drop your hand to your side and hold it out palm flat, facing your dog. Use your dog's name and the command word "come". Because he's not very far from you, it should only be a few steps to get to you. If he does not move, have a treat ready in the hand that's holding the leash and show it to him.
Come
When your Chow Chow takes a step towards you, give him the treat.
Repeat
Practice this several times, taking several steps away from your dog and repeating the hand signal with your hand down, palm flat facing out toward him and using the word 'come' as a command.
Increase distance
As your Chow Chow gets to know this hand signal and the command word 'come', as well as the reward when he comes back to you, increase the distance between you and your dog.
Off-leash
Take your Chow Chow somewhere he can be off leash or in your backyard where he cannot run too far from you. Practice the steps above, using the command word and the hand signal, expecting your dog to drop what he's doing and come towards you. Remember to entice him and reward him with a treat.
Keep it up
This connection your Chow Chow needs to make between the command word, the hand signal, the action, and the treat may take some time. Practice often but in short sessions, keeping your dog engaged and constantly rewarding him for doing a good job and giving you his attention.
Add distractions
After a few weeks of consistent training, add some distractions. The command 'come' is really important when you are out and about with your dog, when his attention is on something else, or when your dog is off-leash and needs to obey you and be by your side. Offering distractions will remind him that his attention maybe grabbed elsewhere but he still needs to obey you when you call him.
By Stephanie Plummer
Published: 01/04/2018, edited: 01/08/2021
---