How Expensive Is It to Own a Dog in Charlotte, NC?
How Expensive Is It to Own a Dog in Charlotte, NC?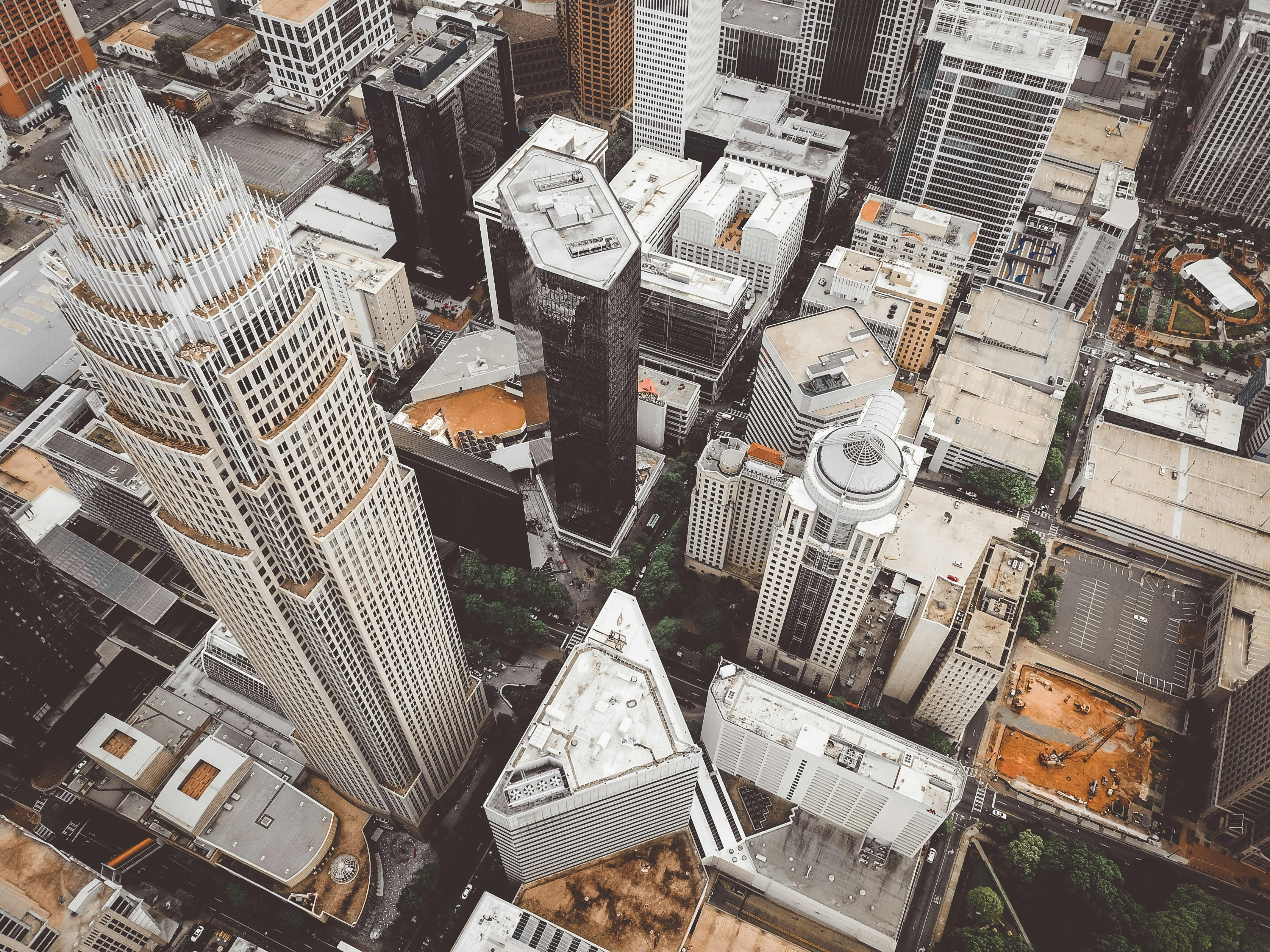 By Leslie Ingraham
Published: 12/22/2021, edited: 12/22/2021
Save on pet insurance for your pet
You don't have to choose between your pet and your wallet when it comes to expensive vet visits. Prepare ahead of time for unexpected vet bills by finding the pawfect pet insurance.
Overview
Charlotte, NC is a modern, rapidly growing metropolis with a cost of living that hovers around the U.S. average, and housing that is very affordable. The 55,000 dogs registered in Mecklenburg County can take advantage of free county dog parks, numerous hiking and walking trails, city parks, and puptacular mountains and lakes just outside the city. 
Although not everyone in Charlotte considers it to be a dog-friendly city, its efforts to establish more leash-free parks and facilities may indicate a move toward accommodating pet parents and their fur babies better. You can find ample housing that welcomes doggos, and there are multiple restaurants and bars that include pups on their guest lists. The city's streets are ideal for dog walking, and the old section of the city presents many fur-scinating things to see.
Want to learn more about how much it will cost to have a dog in Charlotte? Let's take a look.

A year of expenses
The cost of maintaining a pupster in Charlotte for a year will vary based on your dog's age, health and how you acquired them. The average cost of acquiring a dog from a breeder can range from $2,000 to $11,000 for select breeds in Charlotte. Most shelters charge fees from $150 to $300 depending on the dog's age, breed, and general health. Factoring in other things like food, walking supplies and grooming, a year of expenses can look like this:
Purchase/acquire a pet: $150 - $2,000
Average first-year vet bills: $1,000
Licensing/registration fees: $10 - $30
Average food costs: $200 - $350
Dog walking supplies: $50 - $100
Dog park membership: $0 - $55
Grooming (basic, once a month): $500
Total: $2,010 - $4,135
Optional expenses like dog walking, or dog boarding and sitting can add to the totals. How much you actually spend will depend on the services you choose, plus any unexpected injury or illness your dog may experience.
Licensing
All dogs over the age of four months must be licensed and registered in Mecklenburg County, and in order to be licensed, they must have a current rabies vaccination. Licensing data helps the city plan for future dog-related needs while providing information on dog parents if they lose their pup. 
Dog licensing fees in Charlotte include:
Unspayed/neutered dogs: $30
Spayed and neutered dogs: $10
Three-year spayed/neutered license: $25
Exceptions:
Senior citizens over the age of 62: $0 (if spayed/neutered)

Dogs unable to be sterilized for medical reasons: $10 (needs vet confirmation)

Disabled persons that need seeing, hearing or other assistance: $0 (if spayed/neutered)

Owners of show animals with proof that the dog has participated in at least three nationally recognized shows within 12 months: $10
Licenses and renewals can be obtained by mail, online, or at the city animal shelter. New QR code tags using smartphone technology cost an extra $2, but help to keep parents and dogs together.
Vet care
In general, veterinary services in Charlotte cost less than in larger cities like San Francisco and New York. In addition to mainstream veterinarians, Charlotte offers discounted services at places like Stand for Animals Vet Care and the Animal Humane Society of Charlotte, where routine and illness care is available for less. 
How much should you expect to pay for vet care in Charlotte? Here are some services and their costs.
Average cost of a puppy's first visit: $100 - $300
Average cost of a routine vet exam: $50
Emergency pet visit: $200 - $500 
The expenses listed above are estimates. The actual cost of care may vary, and pet parents should contact the vet clinic directly for a more detailed and accurate breakdown.
Doggie daycare
Doggie day care is not only convenient for pet parents who work outside the home, but it also can provide important socialization and exercise for the dogs themselves. A typical full day at a doggy day care facility will cost $40 - $55, while a half-day is around $30. Some daycares offer monthly discounted rates, which can be $350 or more for unlimited visits.
In-home dog sitting or boarding in Charlotte through Wag! may be more convenient and cost-effective for some people, with average rates of just $39 for sitting and $44 per night for boarding, and a comfy in-home experience for your fur baby.
Dog parks
Charlotte contains seven county dog parks for your pup's enjoyment. While you'll find an occasional private park that will charge a membership fee up to $60 a month, all county parks are free.
A fur-vorite among doggies and humans alike is Frazier Neighborhood Dog Park, a large leash-free zone inside Frazier Park. The dog park offers separate small and large dog areas and water is provided. Pet moms and dads are free to walk the grounds of the main park with their pooches on a leash.
Other  pupular leash-free parks in Charlotte include Barkingham Park at Reedy Creek Park, which boasts four acres of play space, and Davie Dog Park inside the William R. Davie District Park. 
All off-leash dog parks in Charlotte are open from 7:30 AM to sunset, and users must abide by the same rules in all of them. Dogs must be leashed when entering or exiting the dog park, there's no eating or smoking allowed, waste needs to be collected and deposited in provided waste containers, and only small, bite-sized treats are allowed for doggos. Puppies and unspayed females are not permitted in the park, and pet parents must be present at all times, and within visual and voice command distance of their dogs. 
Best dog breeds for apartments in Charlotte, NC
Charlotte is a city with diverse living arrangements including apartments, where smallish, well-behaved pups are ideal. Which breed you bring home will depend on the traits you're looking for in your dog. Desirable characteristics include playful and pleasant personalities, low shedding coats, and the ability to play well with other pups at the dog park. 
Below are some ideas to get you started on selecting your own furry home buddy.
Maltese
Maltese are an ancient breed that has brought pleasure to people through the ages with their sweet but playful demeanor, and ability to offer and receive affection. Happy to occupy a lap or couch, these diminutive dogs only grow to about 10 inches tall and eight pounds.
Miniature Poodle
A small, adorable, and fluffy Miniature Poodle will work their way into your heart with their intelligence and their willingness to accompany you on any adventure. Equally happy in a dog park or a walk along the Charlotte Rail Trail, these energetic, but polite pups are hypoallergenic and don't shed much. Pawrfect!
Yorkshire Terrier
No list of apartment dogs is complete without mention of the Yorkshire Terrier. Endlessly entertaining and funny, these pooches are also laid-back cuddle-bugs when they want to be. Bright enough to outsmart their parents on a regular basis, they're fun to have around and easy to love.
Basenji
Short-haired Basenjis require very little grooming and shed only a small amount. They're independent, curious souls who are loyal and affectionate with their family members, though less so with strangers. Known as a "barkless" dog, the Basenji is ideal for a quiet apartment dwelling. They take well to training and demonstrate a calm demeanor, but are full of energy when outside.
Brussels Griffon
A dog with a complex personality who is affectionate with his humans, the Brussels Griffon is said to have almost human-like eyes that are expressive and soulful. These pups don't like to be alone and would be pawfect companions for work-at-home types. Growing to 10 inches tall and weighing just 10 pounds, the toy-sized Brussi will adapt easily to small spaces.
Whatever breed of dog you get, or may already have, they'll be happy in Charlotte with you by their side. With largely affordable veterinary care and other pet services, your wallet won't be stretched too far in this city.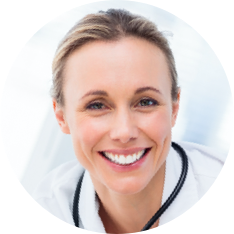 Does your pet have a supplement plan?