How Expensive Is It to Own a Dog in Los Angeles?
How Expensive Is It to Own a Dog in Los Angeles?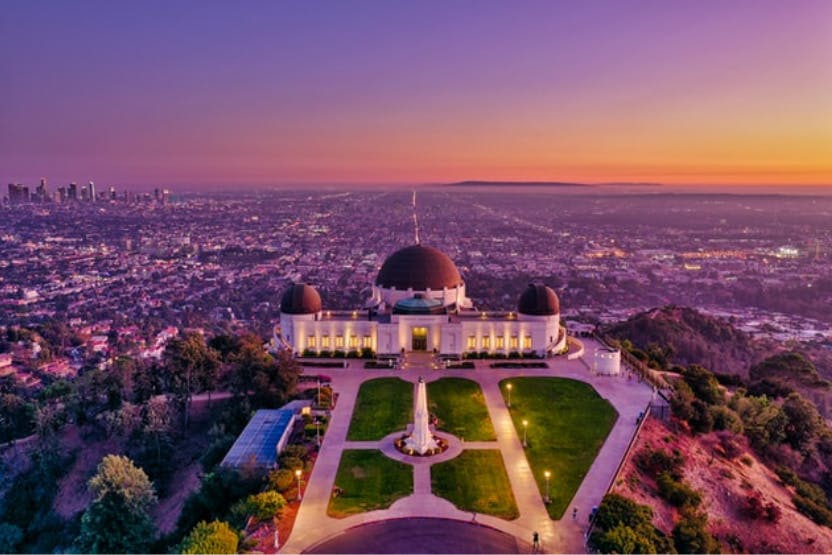 By Leslie Ingraham
Published: 10/21/2021, edited: 10/28/2021
Save on pet insurance for your pet
You don't have to choose between your pet and your wallet when it comes to expensive vet visits. Prepare ahead of time for unexpected vet bills by finding the pawfect pet insurance.
Overview
Los Angeles is one of the best places in the US to have a dog. It boasts many beaches, several of which are dog-friendly. It's also one of the best cities for hanging out with your pup at a local dog-friendly bar or tavern. Los Angeles also claims many dog-friendly parks with networks of trails for your fur baby and you to enjoy together. 
Los Angeles is also a moderately expensive city to have a doggo, but ruffly 38% of households have at least one dog. Are you thinking of getting a dog to share your Los Angeles home? Let's take a look at some of the expenses associated with getting and keeping a dog in LA.
A year of expenses
Below is a list of typical average annual costs to have a doggo in Los Angeles:
Purchase/acquire a pet (average): $1,700
Average first year in vet bills: $533
Licensing/registration fee: $20
Average food costs: $228
Dog walking supplies: $150
Toys and treats: $100
Dog park membership: $250
Grooming (basic, once a month): $1,560
Total: $4,541
Other expenses not mentioned might include overnight boarding or sitting. Grooming, daycare, or dog walking can add to the total.
Licensing
After four months of age, all dogs in California are required to have a license. Various counties and municipalities have their own rate scale, and Los Angeles is no exception. Licensing is important to ensure that lost pets find their way back to their pet parents. City and state licensure lists have parents' address and phone numbers.
The dog license fees in Los Angeles include:
Adult spayed/neutered dog, one year: $20
Adult non-spayed/neutered dog: $60
Seniors spayed/neutered dog: $7.50
Military veterans spayed/neutered dog: $7.50
Penalty for non-licensure: same as licensing fee
You'll find more information about registering your dog in Los Angeles in our dog ownership guides.
Vet care
Average cost of a puppy's first vet visit: $200
Average cost of a routine vet exam: $150
Microchipping: $15 (general public)
Spay/neuter: $60–$800

Emergency vet visit: $800–$1,200
The costs listed above are estimates. Contact the veterinary clinic or office directly for accurate costs.
If you want to try to cut costs, the LA Animal Care Center provides some services such as spaying/neutering at a discount under certain circumstances. Periodic free vaccination and spay/neutering clinics are held throughout the city as well. The ASPCA has an active program meant to help defray some of the health care costs for puppies and adult dogs.
Vet care in Los Angeles can be expensive.
Paying for treatment out of pocket can be a major financial burden. Fortunately, most pet insurance companies reimburse claims within 3 days, putting 90% of the bill back in your pocket. In the market for pet insurance? Compare leading pet insurance companies to find the right plan for your pet.
Doggy daycare
Many doggy day care facilities offer monthly packages that average from as low as $20 a day for small dogs with unlimited visits to $40 a day for large dogs visiting less than five days a week. Most offer half-day fees as well, a la carte for $40.
A more affordable option in Los Angeles is overnight boarding and dog sitting with Wag!. For more information about rates and services, check out our LA dog boarding and sitting page.

Dog parks
There are 12 off-leash dog parks in Los Angeles run by the LA County Parks and Recreation Department. All of the county parks are free, while private parks charge a monthly or annual membership fee. One of the most pupular parks is Runyon Canyon Dog Park with its 160 acres of rompable terrain. With so much space, your pup is bound to have a furbulous time at Runyon!
All off-leash parks in Los Angeles require that dogs are licensed, have current rabies vaccinations, and are wearing tags. Some of them feature artificial grass, while others are made of natural grass, gravel, or sand. No leashes are allowed inside the dog parks, and many have double gates to keep escape artists from getting away.
Best dog breeds for apartments in Los Angeles
Dogs come in all sizes and shapes. Some have lots of sheddable hair and others are practically hairless. Which pup you bring home will depend on what you're looking for in a pet. Many people in Los Angeles live in relatively small apartments and need to keep their space in mind when choosing their fur baby.
What are the best breeds for living in apartments in LA?  Besides being on the smaller side, dogs should be easy-going, cool with being alone, good with guests, and love outdoor fun. This isn't an exhaustive list, and there are so many breeds to choose from. Here are some suggestions to get you started:
Basset Hound
Basset Hounds are hunters who love games that involve finding hidden treats. A favorite with dog lovers, the Basset's long ears and droopy eyes make them look a bit like a sad sack, but they have a very sweet personality and are good with children. A place on the couch in the sun is where you'll find them.
Cavalier King Charles Spaniel
The Cavalier King Charles Spaniel, is a smallish, doll-like pup with a face that will melt your heart. Well-behaved around humans, children, and other dogs, they're content to spend the afternoon on the sofa in the plentiful LA sun. These adorable dogs are always down for a cuddle with their favorite humans.

Chihuahua
The Chihuahua is a tiny dog with a giant attitude. They're cute and comical, with a flair for expressing their feelings. Chihuahuas are human-oriented and love nothing more than a comfy lap and an ear scratch. Their diminutive bodies are a paw-rfect fit for dog slings and backpacks, where they'll sit pretty while you roam the fur-cinating streets and parks of LA.
Cocker Spaniel
The Cocker Spaniel is a sweet, loving dog who likes being held and snuggled, but has a spirit that will keep chasing after those balls no matter how many you throw down the hall. These adorable and pleasant pups are ideal companions for a trip to the nearest LA dog-friendly bar.
Yorkshire Terriers
Yorkshire Terriers are perky lap dogs that love to play tricks and be joyful. While they're usually pretty affectionate, they don't always play well with children. If you've got two-legged kids, always keep an eye on your fur-child during playtime.

---
Having a dog in LA may be somewhat expensive, but a canine companion's love is worth every penny. They can make a small condo or apartment feel like a sprawling mansion. And they can banish all your anxiety after a long drive on the freeway. Don't chew on this any longer – start making plans for the newest addition to your life.
Insuring your puppy as soon as "pawssible" is essential for preventing high vet care costs. Start comparing insurance plans from leading insurers like Healthy Paws and Embrace and save over $270 a year.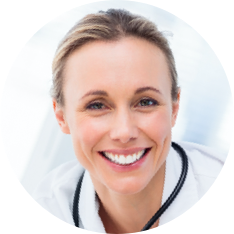 Does your pet have a supplement plan?