How Expensive is It to Own A Labradoodle?
How Expensive is It to Own A Labradoodle?
By Adam Lee-Smith
Published: 12/10/2021, edited: 02/25/2022
Save on pet insurance for your pet
You don't have to choose between your pet and your wallet when it comes to expensive vet visits. Prepare ahead of time for unexpected vet bills by finding the pawfect pet insurance.
Overview
Labradoodles are the "ultimutt" designer dogs. Originating from Australia in 1989, Labradoodles have many of the best traits from Labs and Poodles, including a fun-loving personality, affectionate nature, and endless energy. That said, Labradoodles may also be prone to the same congenital and hereditary conditions. 
Due to their designer status, Labradoodles are generally more expensive than your average pup. So, how much are these adorable doggos likely to set you back? And are Labradoodles more expensive to own than Labradors or Poodles? Let's take a look.
Note: Totals will vary significantly depending on your location and your dog's size.
How much does it cost to own a Labradoodle?
Here's a breakdown of the annual average cost of owning a Labradoodle, from adoption fees to grooming expenses: 
Buying or adopting a Labradoodle puppy: $500–$1,500
Vet care: $350–$600
Supplies: $265–$550
Grooming: $270–$450
Training: $300–$600
Food: $300–$900

Grand total: $2,085–$4,600
Buying or adopting a Labradoodle
Labradoodles are among the most popular hybrid dog breeds and are in high demand across the US. As a result, they're one of the most expensive mutts on the market.

The cost of adopting a Labradoodle varies significantly. For example, you could adopt a Labradoodle for as little as $500. Or you could buy a red-coated F1B Labradoodle for as much as $4,000. Miniature Labradoodles also tend to be more expensive, costing anywhere from $1,000 to $3,000.

If you're just looking for a standard Labradoodle and you don't particularly care about their coloration or size, the average cost is around $1,000 for a puppy. The adoption cost often includes vaccinations and microchipping. You can apply to be placed on a breeder's waiting list for a Labradoodle; however, you can usually find Labradoodles for sale online.
Vet care
Labradoodles are generally healthy dogs with no major genetic conditions that affect a large percentage of the pup population. However, Labradoodles can inherit many of the same health conditions as Poodles and Labradors. 
Common health conditions 
Here are 5 examples of common health conditions in Labradoodles and their average costs:
Preventative care costs 
As with any dog, your Labradoodle will need vaccinations, flea treatments, and microchipping to ensure they live a long and healthy life. Here's the annual average cost of preventative care for a Labradoodle:
Vaccinations: $120
Heartworm prevention: $168
Flea and tick prevention: $190
Wormer: $60
Source: Dr. Linda Simon, MRCVS, MVB
Vet care costs for Labradoodles can be expensive.
Use Wag!'s pet insurance comparison tool to find the right plan for your pup and save over $270 a year.
Supplies
Supplies are essential to caring for any canine. All dogs need a box full of fun toys, a comfy bed, and walking supplies to help them stay mentally and physically stimulated. Your Labradoodle won't require any more supplies than your average pup — but it's still important to factor in the costs.  
Here's a breakdown of the annual costs of supplies for a Labradoodle. 
Toys: $50–$100
Walking supplies (leash/collar/harness): $50–$100
Grooming supplies (brush/shampoo/nail clippers): $30–$60
Food/water bowls: $20–$40
Bedding: $40–$100
Crate: $75–$150
Grooming
Labradoodles have long, wavy coats that require maintenance and the occasional visit to the groomer. Many people believe Labradoodles are hypoallergenic and don't shed; however, this differs from dog to dog. In fact, some Labradoodles shed the same amount as other breeds. There are three different types of coats for Labradoodles: hair, fleece, or wool.
You should brush your Labradoodle a few times a week to ensure their coat doesn't become matted. The amount you take your Labradoodle to the groomer is personal preference — some pet parents go every 6 weeks, while many take their Labradoodle every 2 months. Depending on your location, you'll pay between $45 and $75 on average for professional grooming for a Labradoodle.
Training
Like Poodles and Labradors, Labradoodles are highly intelligent yet excitable. You'll want to train your Labradoodle not to jump up, as they could cause children and older people injury. 
Labradoodles will pick up training techniques quickly, but you'll need to ensure they get at least 30 minutes of exercise a day, or they may misbehave out of boredom.

Dog training facilities charge anywhere from $200 to $600 per week, depending on your dog's age and training proficiency. In-home training with Wag! costs around $60 per session, so you'll pay between $300 and $600 for 5 to 10 training sessions.
Food
Labradoodles are high-energy, mid-sized dogs that don't require a specific diet but should be fed high-quality dry and wet foods to stay as healthy as possible. A quality source of protein should be the first ingredient on the list. 
Chicken and turkey are good, lean protein sources that are high in amino acids. Adult Labradoodles should get at least 18% crude protein in their diet. 
You'll also want to get a food high in fatty acids like omega 3 and 6, as they help promote healthy joints and muscles to help fight arthritis and hip dysplasia. 
Labradoodles can be allergic to wheat and some protein sources, so consider getting your dog an allergy test to check which food is safe for your dog. The amount you should feed your Labradoodle depends on their size. 
Speak to your vet about how much food you should feed your Labradoodle. A standard Labradoodle should be fed 1 to 2.5 cups of food per day, split into 2 meals. Here are 3 popular dog food brands for Labradoodles:
The average cost of dog food for a Labradoodle is between $300 and $900 a year. This figure will differ depending on your location and your dog's size.
Other costs
There are plenty of other optional costs Labradoodle pet parents will need to consider. The chances are you'll be out of town at some point during the year, so you may need to hire a dog boarder or dog sitter. 
Labradoodles are high-energy and intelligent, so pet parents who work long days will want to hire a dog walker now and again to keep their fur-baby stimulated. Here are the average costs of dog sitting, boarding, and walking services for Labradoodles:
Doggy daycare (1 full day per month): $150–$400
Dog sitting (1 week per year): $275–$425
Dog boarding (1 week per year): $335–$475
Dog walking (once a week): $650–$1,900
Keen to save some cash on pet care services? Download the Wag! app today and start searching for your fur-baby's new BFF. Dog walking, sitting, and boarding services through Wag! are affordable and convenient — "pawfect" for the Labradoodle lover on the go!

Tips for saving money
Caring for any dog, especially a Labradoodle, can be expensive. Here are a few tips on how to save money while caring for a Labradoodle:
#1. Get pet insurance.
The best way to save money on your Labradoodle is to invest in pet insurance. While you might not think your dog needs insurance, accidents and illnesses happen, and you'll want to be well-prepared for an emergency. If not, you could end up thousands of dollars out of pocket.
#2. Invest in a wellness plan.

As well as insurance, pet parents should invest in a wellness plan for their pup. Wellness plans are add-ons to insurance policies that help cover the costs of everything from physical examinations to vaccinations. Wellness plans through Wag! also provide you with a 24/7 veterinary live chat if you have any questions.
#3. Make your own dog toys.

Pet parents looking to save money should try their paw at making their own dog toys. DIY puzzle toys are straightforward to make and will keep your pup entertained for hours. Plus, crafty pet parents will have tons of fun making the toy!
#4. Look for Labradoodles available for adoption.

Adopting a dog in need rather than buying a designer puppy not only saves you money, but also saves a life! If you're set on getting a Labradoodle, shop around at local shelters to see if you can get a Labradoodle for adoption. You'll save hundreds of dollars, and you'll give a mutt in need a "furever" home.
#5. Book drop-ins rather than doggy daycare.

If you have a laidback Labradoodle who doesn't need attention all day, book a Drop-In instead of doggy daycare. During a Drop-In, your Pet Caregiver will stop by to feed your pup, let them outside, play with them, and make sure they're comfy. Plus, you'll save a small fortune on doggy daycare expenses!

Overall, Labradoodles are designer dogs that rank as one of the most popular and expensive hybrid breeds. Adoption fees are much higher than your standard pup, and you'll probably end up paying close to four figures for Fido.

That said, Labradoodles are considered a healthy breed and don't require too much veterinary care unless they develop a condition like hip or elbow dysplasia. If you plan on getting a Labradoodle, make a budget to ensure you can afford your new furry friend.
Got questions or concerns about your Labradoodle's health? Chat with a vet now for prompt answers to your pressing questions!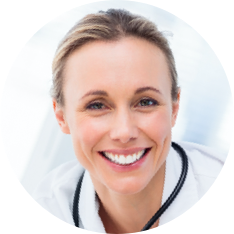 Does your pet have a supplement plan?