How to Train Your Dog to Not Jump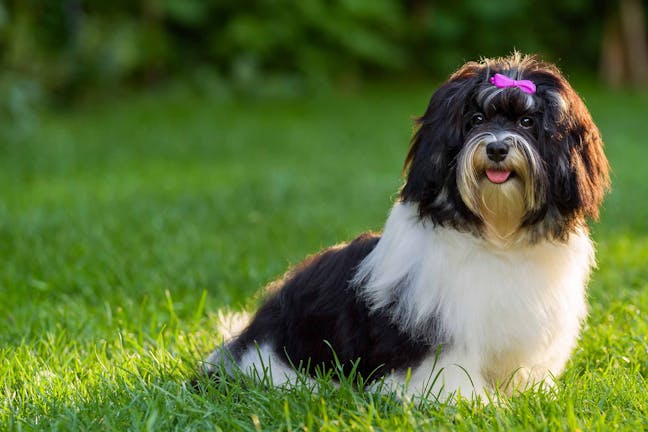 Introduction
Does your dog like to jump on you every time you walk in the door? Does he have a habit of trying to knock everyone flying with his jumping antics? To your dog, jumping on you is his way of telling you just how much he loves you, but it can be a nuisance, especially if you happen to be coming through the door with a load of groceries in your arms. One thing your dog knows for certain is that by jumping up on you, he is guaranteed to gain your attention. While this might be cute when your dog is a puppy, when he gets to be a full-grown dog, it isn't going to be quite as cute. 
Top
Defining Tasks
Teaching your dog not to jump up needs to wait until he has already mastered a few of the simpler commands such as 'sit', 'stay', 'no', and 'lie down'. Once he has mastered these simple commands, he will be in much better shape to start learning more complex commands and those that are put in place to control his excited and compulsive behavior. Much like any other command type training, you need to use a firm commanding voice without yelling. All you are trying to do is let your dog know who is in control, not scare him half to death by yelling at him. 
Top
Getting Started
While a puppy jumping up may be cute, when a big dog jumps up someone can be injured or something could easily get broken.
To get started training your dog not to jump up when he shouldn't, you won't need much: a bag of treats, a lot of patience, a quiet place to practice, and plenty of time. The most common commands used for this training are 'off', 'down', or 'get down'. It is important to choose a single command and stick to it while you are training your dog, to avoid confusion. 
The most important thing to remember is that your dog is jumping up on you out of sheer joy. Your goal is to teach him that displaying his affection in this manner is not acceptable. However, you must remember that successful training begins with praise and that punishment in any form will never teach your dog anything more than to be afraid of you. 
Top
Pay no attention
When you come in, do not pay any attention to your dog if he is jumping up.
Continue to ignore him
Keep your eyes and hands away from your dog and do not verbally acknowledge him.
When he settles
When he settles and puts all four paws on the floor, greet him verbally and let him know he has done right.
Treats
This is also a good time to give him a treat.
If he jumps
If he starts jumping up, back off and goes through the entire "ignore him" process all over again.
Place your assistant
Place your assistant 10 to 12 feet away and put your dog on a leash.
Sit
Have your dog sit and invite your assistant to start walking towards you. (Leave plenty of slack in the leash.)
Stop
If your dog gets up and starts walking toward your assistant, have the assistant stop in his tracks, turn around and walk away.
Sit again
Have your dog sit again and have the assistant start walking towards him again.
Repeat
Repeat this process until your dog stops getting up.
Sit
As you enter the room, tell your dog to sit and praise him when he does so.
Stay
Once he is sitting, use the 'stay' command to make him remain where he is.
Come here
If he does both, put your hands down and wiggle your fingers in a "come here" type gesture.
Treats
When he approaches without looking like he wants to jump, praise him and give him a treat.
Repeat
Rinse and repeat this process until your dog goes and sits down on his own when you open the door. Be sure that once he has learned to sit while you come in that you praise him and greet him in a similar manner each time you come in. You can also teach the rest of your family and your friends the proper greeting so that your dog will no longer associate the need to say hello with jumping up on people.
By PB Getz
Published: 02/02/2018, edited: 01/08/2021
---