Sun Safety Tips for Pets This Summer 2021
Sun Safety Tips for Pets This Summer 2021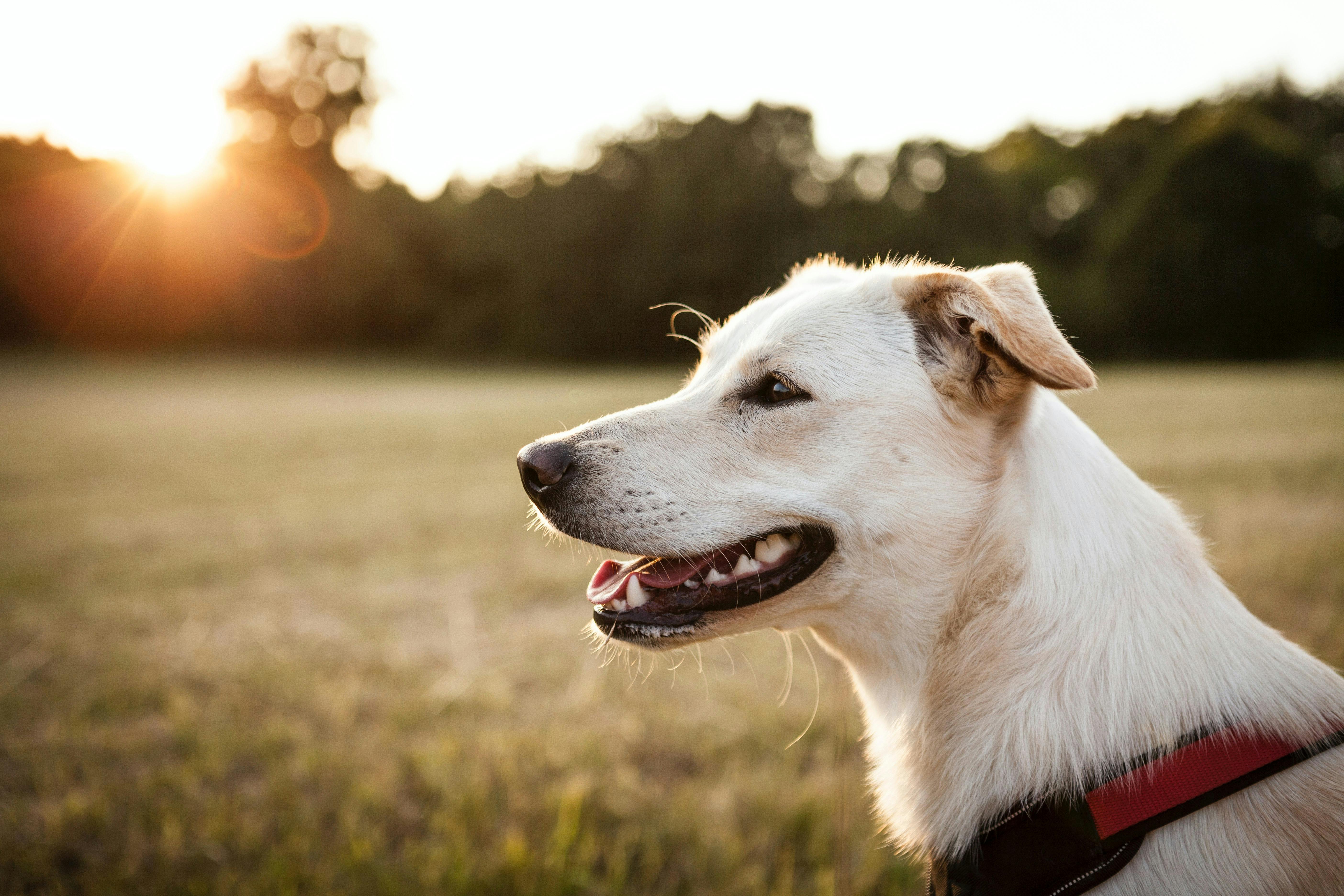 By Tim Falk
Published: 06/30/2021, edited: 06/14/2022
More articles by Tim Falk
Save on pet insurance for your pet
You don't have to choose between your pet and your wallet when it comes to expensive vet visits. Prepare ahead of time for unexpected vet bills by finding the pawfect pet insurance.
Published: 6/30/2021

There's no time like summer for getting outside and soaking up some sunshine and fresh air with your pet. But while you're enjoying the gorgeous weather with your dog or cat, it's always important to be sun-safe — for pets as well as people.
But what can you do to protect your fur-baby against those harsh UV rays? Keep reading for our top sun safety tips for pets for summer 2021.



Know which pets are most at risk of sunburn
Yes, pets can get sunburned. And yes, it can be a serious concern. Those most at risk from the harmful UV rays are those that are hairless, have minimal fur, or have light-colored skin. And just like in humans, the amount of exposure your dog gets to the sun influences the likelihood of them suffering from skin cancer. 
If you're unsure whether your pet is in a high-risk category, speak to a vet to find out what you should do to keep them safe this summer 2021.



Use pet sunscreen
It's not safe to use human sunscreen on our pets, so if your vet says your furry friend could do with a little extra sun protection, you'll need to get some pet-friendly sunscreen. Choose a sunscreen that's waterproof and that also has a high SPF rating to provide the best possible protection.
There's also a range of UV-protective clothing and even eye goggles available to keep your pet safe from harmful UV rays. Once again, it's a good idea to check with your vet to find out whether your pet could benefit from any of these protective summer accessories.

Need someplace to start? Check out our top picks for dog and cat sunscreens to keep all your furry critters safe.
Indoor pets are also at risk
It's also a good idea to keep in mind that your pet doesn't necessarily need to go outside to be exposed to the sun. For example, if your light-haired cat has a favorite spot in the home to do a bit of sunbathing every afternoon, don't forget to monitor them for any signs of sun damage.



Avoid walking your dog during the hottest part of the day
Even though the mercury is rising, that doesn't mean it should stop you giving your pup plenty of regular exercise. However, to help your pet stay in shape safely, it's best not to walk during the hottest part of the day. 
While conditions vary depending on where you live, it's typically best to minimize sun exposure between around 10 am and 4 pm. This is when the UV index is at its highest and the soaring temperatures can make overheating a real risk.
Instead, exercise your pet in the cooler periods of early morning and early evening.



Avoid hot surfaces
That hot summer sun can heat up more than just you and your pet. One particular problem to keep an eye out for is hot sidewalks, pavements, and roads. These surfaces can be scorching hot in the middle of the day and afternoon, so they can cause painful damage to sensitive paws.
To protect precious paws, check the temperature with the back of your hand before deciding whether a surface is safe to walk on. You can also exercise your pooch on the grass instead, or consider other activities like swimming as a way to help your dog raise their heart rate.



Don't shave your pet
If you've got a long-haired fur-baby, giving them a haircut might seem like a great way to help them beat the summer heat. But shaving your dog makes them more susceptible to sunburn, so a buzzcut isn't the right option for your pooch this summer.
Instead, for both dogs and cats, regular brushing can help remove loose hairs and ensure that your pet's coat isn't overly thick during this hottest time of the year.



Make sure they've got access to shade
If your pet will be spending any time outdoors on a summer's day, it's essential that they always have access to shade. This will allow them to escape the harsh sun and stay cool when the temperature rises. And if there's no shade available in your yard, bring them inside with you.



Keep them hydrated
Your pet needs an ample supply of fresh water all year round, but especially in summer. Provide multiple water dishes in case one gets knocked over by accident, and check their water regularly to make sure there's an adequate amount of clean water available. You might also want to freeze some treats and water in an ice cube tray to create special doggy ice blocks that can help your pup stay hydrated and cool.



Know the signs of heat stroke
Heatstroke is a serious and potentially life-threatening problem for dogs and cats. It's also more likely to affect certain animals, such as brachycephalic dogs and pets that are obese.
So when you're enjoying the warm weather with your pet this summer, make sure you recognize the telltale signs of heatstroke in dogs and cats — these can include excessive panting, drooling, restlessness, and more — and act as quickly as possible to cool your pet down. 
Finally, while it's important to stay safe in the sun, that doesn't mean it has to stop you enjoying summer with your pet. With a few simple precautions, your pet will stay happy and healthy while still making the most of all the wonderful outdoor adventures summer has to offer.