What is Mycoplasma Infection?
Mycoplasma infection is caused by a type of bacteria that acts as a parasite in the blood, causing anemia and other signs of infection. Antibiotic treatment may be needed to overcome the disease, especially in cats with poor immune performance.
Mycoplasma infection is a medical condition that affects cats, dogs, farm animals, and people. The bacteria are present in most environments. Most healthy animals will experience little to no symptoms, but the very young or old or those with immune disorders may have severe anemia and other signs of infection. Mycoplasma commonly causes respiratory symptoms like bronchitis and pneumonia, but can cause infection in other parts of the body as well.
Symptoms of Mycoplasma Infection in Cats
The symptoms of mycoplasma infection can vary based on several factors. The most common symptom is anemia. Clinical signs can vary depending on the severity of the infection and the immune status of the cat. Symptoms are considerably more severe in animals who have immune disorders and weakened immune systems. The location of the infection also affects the type of symptoms the cat will have. Infections can be located in the respiratory system, urinary tract, joints, or reproductive system.
Common symptoms include:
Anemia
Lethargy
Lack of appetite
Weakness
Fever
Yellowing of skin (Icterus or Jaundice)
Pale skin and mucous membranes
Nasal or ocular (eye) discharge
Symptoms related to the infection location include:
Sneezing
Trouble breathing
Coughing
Pneumonia
Joint inflammation
Difficulty moving
Urinary tract infection
Abscesses
Reproductive problems (including miscarriage and poor fetal development)
Causes of Mycoplasma Infection in Cats
Mycoplasma infection is caused by exposure to the bacteria. This can occur in almost any setting, as this type of bacteria is very common. It can spread easily between animals, making it common in shelters and kennels as well as multi-pet homes. The infection is not limited to cats, and can be caught from or given to other companion animals. Humans are also at risk of infection. Immunodeficiency and conditions that weaken or suppress the immune system increase the risk of contracting the disease.
Diagnosis of Mycoplasma Infection in Cats
A veterinarian can diagnose Mycoplasma infection using various medical testing procedures to visually confirm the organisms in blood, urine, or other fluids. Before proceeding to this step, a physical examination and medical history of the cat are required. Be prepared to discuss the symptoms and timeframes associated with your pet's illness. If clinical signs point to a bacterial infection, your veterinarian will collect fluids for testing purposes. The fluid collected will depend on the type and location of the symptoms your cat is exhibiting. For example, a urinalysis or urine testing are effective in situations where the animal is experience related symptoms. Joint fluid, mucus, and blood samples can also be analyzed. Dye staining has been shown to be an effective method for locating the bacteria that cause the infection in cats.
Treatment of Mycoplasma Infection in Cats
No single treatment or protocol is considered consistently effective in treating Mycoplasma infection. Treatments will vary depending on the severity of symptoms and location of the infection within the body. Antibiotics are the most common form of treatment, but the type of antimicrobial the bacteria is susceptible to is not the same in all cases. To completely overcome the disease, treatments may continue for an extended period of time. Although treatment plans may differ, most cats will not require hospitalization unless their symptoms are very severe or in animals with poor immune function. Recommended treatments may include:
Antibiotics: Most cats will require a minimum seven to ten-day course of antibiotics to treat the primary infection. Because Mycoplasma infections can be hard to eradicate, more than one course of antibiotics may be necessary for a full recovery.
Analgesics: If pain, inflammation, or fever is severe, this category of painkiller may be prescribed. Be sure to carefully follow your veterinarian's instructions if you will be dosing your pet with painkillers at home. Too much of this type of medication can be very dangerous to your cat.
Recovery of Mycoplasma Infection in Cats
Most cats with normal immune function are expected to make a full recovery from the disease, although it may take several weeks to completely rid your pet of the infection. Once antibiotic treatment has begun, symptom improvement can be expected within a few days. Anemia symptoms may take longer to recover from. Carefully monitor your pet's food and water intake while they are recovering to make sure your cat is receiving the proper nutrition to recover.
Reinfection is a risk with Mycoplasma, so pet areas should be thoroughly cleaned and disinfected. Continued disinfection should be maintained until your pet has completed their antibiotic treatments. If there are multiple animals in the home, isolation may be necessary to prevent the spread of infection. Take your pet back to the veterinarian if symptoms get worse, don't improve after a week's time, or come back.
Mycoplasma Infection Questions and Advice from Veterinary Professionals
Zorro, Nany
normal short hair
13 Months
1 found helpful
Has Symptoms
runny nose, sneezing, urinary i
runny nose with formation of black
My two 13 months cats have tested positive for Mycoplasmosis at 4 months and treated (ineffectively) with ampicillin back then because I was told Doxycycline could stunt their growth.
At 10 months they received a month long treatment of Doxycycline. Symptoms disappeared for 3 months but now they start having problems again.
I live in Italy, in an area where medical care for cats is very basic. I consulted a good veterinarian from a large clinic in a bigger city. This doctor tells me I might have to accept that the infection will never be defeated. I have two older cats and I worry about them been exposed, they lick each other. I am about to start another course of Doxycycline. Can I go on giving them antibiotics every few months? Are there any new treatments available? Is research been done? Is there any hope? I will travel the US in March and I could try to buy antibiotics that are not available in Europe, if that is the case.
I don't seem to manage the Symptoms section! but they have runny nose, formation of black matter in nostrils and eyes, urinary inflammation with urinating on soft surfaces, sneezing , some loss of appetite.
Thank you very much.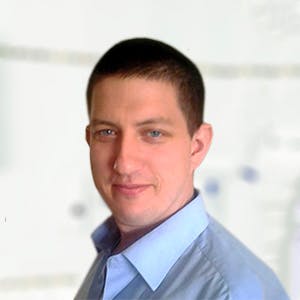 2992
Recommendations
Doxycycline is the mainstay of treatment Mycoplasma infections in cats and is usually effective; other treatments may include fluoroquinolones (marbofloxacin for example) which are available in Italy, which have been shown to be effective in some studies but not widely used for Mycoplasma. I understand your concern regarding the cats passing the infection between them, this is unlikely unless there is evidence of immunosuppression in the other cats. Regards Dr Callum Turner DVM
Add a comment to Zorro, Nany's experience
Was this experience helpful?
Adi
short hair
2 Months
0 found helpful
I had a 1 year old cat who I had to unfortunately put down due to mycoplasma. We have have ended up with a new kitten who needed a home but we haven't managed to flea bomb our house yet. Is there a high chance of our new kitten being bitten by the fleas that infected our last cat. We are bombing our house in a few days but I'm very concerned for the next few days as I've seen a flea on the new kitten even though he has flea treatment.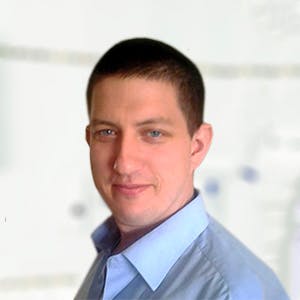 2992
Recommendations
Mycoplasma infections are transmitted by fleas and it is possible for the new kitten to be bitten and infected; the use of an effective topical spot on flea & tick control medication is required like Revolution (selamectin). You should continue to monitor Adi and visit your Veterinarian if you have any concerns. Regards Dr Callum Turner DVM
Add a comment to Adi's experience
Was this experience helpful?
Callie
domestic short hair
1 Year
1 found helpful
My one-year-old cat was diagnosed with micoplasma and treated for three weeks with antibiotic + prednisone. Seemed to get better. Now she is having back pain and has trouble walking, jumping, etc. Acts like an old cat. x-rays show no structural problems in the back, and doc is suggesting the micoplasma may be causing joint pain as her body works to build red blood cells in the bone marrow . Is that common? I've read that in humans micoplasma pneumoniae can cause arthritis. Does that happen in cats, and if so, is it temporary. She is starting another 3 weeks course of antibiotics and steroids.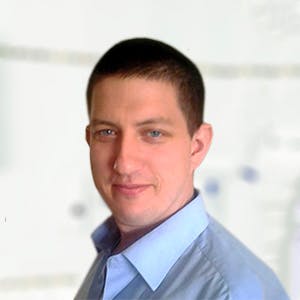 2992
Recommendations
Polyarthritis from Mycoplasma may occur in cats but is rare; however treatment with doxycycline or enrofloxacin are commonly used, but both have their pros and cons which your Veterinarian would discuss with you. Regards Dr Callum Turner DVM https://veterinary-practice.com/article/treatment-of-mycoplasma-spp-infections-in-cats
Add a comment to Callie's experience
Was this experience helpful?
Antoinette
calico with color - was coral or orangish
16 Years
0 found helpful
Has Symptoms
dark brown vomit, not always with hairball
wheezing or maybe sneezing
how do I find out if my cat has a fever? She is 16 yrs old, has had no illness since her first year or 2, which was just a stomach thing that was cured.
She has symptoms now and I will take her to a vet soon. But in the meantime, I'm researching those symptoms and want to know if she has a fever. Thank you very much.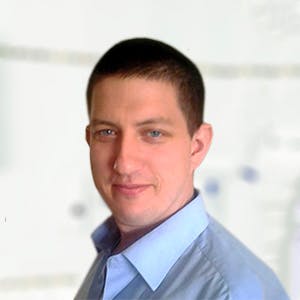 2992
Recommendations
The best way to determine if Antionette has a fever is to use a rectal thermometer to measure her internal temperature. Normal physiological range is 100.5-102.5°F, if her temperature is above 102.5°F then she would have a fever and need urgent Veterinary care. Rectal thermometers are available at any local pharmacy or many supermarkets. Regards Dr Callum Turner DVM
Add a comment to Antoinette's experience
Was this experience helpful?
Mittens
Ginger short hair
7 Months
-1 found helpful
My kitten has been ill since we got him. Congested, coughing, throat infection, upper respiratory symptoms etc. Each time we take him to the vets we are given antibiotics, these work then after 3 or 4 days the symptoms come back or another symptom occurs.
After tests he was diagnosed with mycoplasma infection and leukaemia & herpes were ruled out.
His current symptoms are a runny nose & sneezing which isn't going with the antibiotics given by the vet.
He is 7 months old and we also have his brother who is fine.
Is there anything else we can do?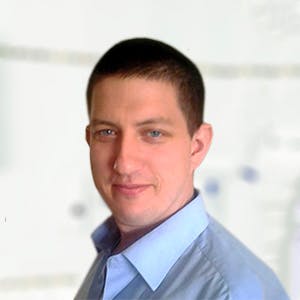 2992
Recommendations
Mittens may be not responding to treatment or the runny nose and congestion may be caused by another cause like allergies, foreign objects etc… If the current course of treatment is ineffective, you should return to your Veterinarian but remember that treatment can be long in these cases as much as a few weeks so be patient. Regards Dr Callum Turner DVM
Add a comment to Mittens's experience
Was this experience helpful?
Gatto d' Oro
tabby
4 Years
1 found helpful
Medication Used
Clavamox antibiotic- oral
I have a rescue cat who was bitten in the face by another animal months ago. The bite wound has healed but he has had a mycoplasma infection of the sinuses ever since. We have tried many antibiotic regimes as well as nebulizing and nothing has helped. Looking to try something new.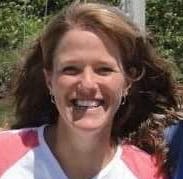 1406
Recommendations
Thank you for your email. I'm sorry that that happened to Gatto d'Oro. He has been on many good broad spectrum antibiotics that certainly should have helped clear up his disease. I'm not sure if he has been tested for Feline Leukemia or FIV, but that would be a good idea to test for those diseases, as they can suppress the immune system and make it difficult to fight off normal infections. I hope that he is okay.
Add a comment to Gatto d' Oro's experience
Was this experience helpful?
molly
Short hair tabby
8 Years
0 found helpful
my multi cat household is going thru the herpes virus, however one of my older girls tested positive for mycroplasma with a swab panel. my question is because she qas getting better they put her on doxycycline. But my other cats are getting better after 2 wks. Does this mean because she has it they all will?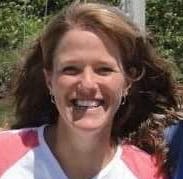 1406
Recommendations
Thank you for your email. Mycoplasma bacteria are fairly common bacteria in the environment, and often cause problems when there is a challenge to the immune system. Since everybody is fighting off the Herpesvirus infection, Molly may be the only one that will be affected by Mycoplasma signs. Once all of their immune systems are stronger, if they are otherwise healthy, the bacteria should not cause problems. If they continue to have sneezing and coughing, or eye discharge or redness, there may be underlying immune concerns, and it would be best to have them re-examined with your veterinarian. I hope that everyone recovers well.
Add a comment to molly's experience
Was this experience helpful?
Bailey
tabby
6 Years
2 found helpful
My cat was first diagnosed with Kitty Herpes, and symptoms would last for several days. I would give her Lysine, double up when needed. It seemed to affect her left eye so much. We gave her doxycycline, which worked for awhile. Then our vet ran tests and results came back that she had mycoplasma. On Dec. 23, we started her on Terramycine Ophthalmic ointment for her eye. Took about a week to get her cleared up. Now it just seems like she is cleared up for a couple of weeks and her eye gets messed up all over again. I wonder if there is a better plan out there to help reduce the outbreaks? Her left eye pupil becomes a slit, she squints a lot, has discharge, lethargy. She is just miserable at times.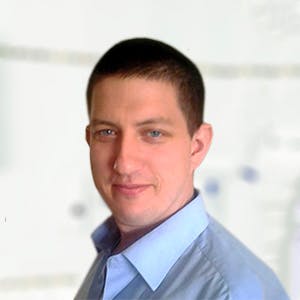 2992
Recommendations
Terramycin is a suitable treatment for Mycoplasma, but a systemic approach to treatment may be required since ophthalmic disorders are usually secondary to a respiratory tract infection which would also need to be addressed as well. You should discuss with your Veterinarian about a two sided treatment (topical and systemic). Regards Dr Callum Turner DVM
Hi, my cat has been diagnosed with Mycoplasma. She is 5-6 weeks pregnant and cant have the recommended antibiotics. what do you suggest? Will she be ok to raise the kittens herself or is it best to take the kittens away so they don't catch the infection? Thanks
Hi, what type of antibiotics would you give to treat the systemic infection?. My cat hasn't responded to her treatment
Thanks for the information. I will discuss it with my vet and hopefully Bailey will have less relapses and discomfort.
Add a comment to Bailey's experience
Was this experience helpful?
PDittyKitty
Bombay
18 Months
1 found helpful
Our chickens were exposed to Mycoplasma 9 months ago. I treated them with Doxycycline and their symptoms mostly disappeared. I got 2 mousers from the animal shelter about 3 months ago, and one of them showed signs of conjunctivitis a month after it arrived here. Does it seem likely that our cat PDittyKitty picked up the MC/MG from our chickens? I am ready to get rid of all my chickens and start over with MC/MG clean chickens after I clean and disinfect the entire chicken yard. Is it possible that our cats can pass the MC/MG back to the new chickens? Many thanks for any information. MaryZoe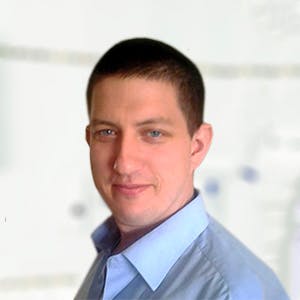 2992
Recommendations
As you know chickens treated for Mycoplasma remain carriers after treatment, however cats should not be affected by avian types of Mycoplasma. Feline conjunctivitis may be caused by a variety of different pathogens, it would be good to treat the cat (if you haven't already) with an ophthalmic antibiotic ointment and monitor for improvement. Before you consider bringing any new chickens into the coup, you should get rid of the old chickens, disinfect and introduce the new birds. Regards Dr Callum Turner DVM
Very helpful, thank you. Yes, I do plan on giving all my chickens away to someone whose flock is already MC/MG positive (I would not sell a chicken I know is a carrier, and I am SURE people know what they're dealing with before I give them away). Then I will disinfect the coop and chicken yard, wait 2-3 weeks, then start again with chickens I know are MC/MG clean. It is great news, though, that our cat cannot infect our chickens. I will treat the cat as well. Thank you.
Add a comment to PDittyKitty's experience
Was this experience helpful?
Skeeter
domestic short hair
9 Years
1 found helpful
My cat ate a couple June bugs a week ago and has been very sick since. We brought him to our vet a few days ago and after a few tests they believe he has multiple myeloma. They're referring us to a specialist which is expecting to want to put him through chemotherapy and radiation. They still haven't mentioned anything about the June bugs. Is there a chance their diagnosis is wrong and it's just an infection from the bug and just needs antibiotics rather than cancer treatment?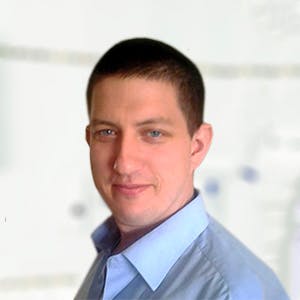 2992
Recommendations
Multiple myeloma isn't a common form of cancer in cats and I'm sure your Veterinarian made their diagnosis based on the presenting symptoms (which can be variable with multiple myeloma) and the results of tests. I cannot say what the diagnosis is because I haven't examined Skeeter so I cannot question or second guess the diagnosis of your Veterinarian (from a legal perspective); however if you have concerns, you're entitled to get a second opinion from another Veterinarian. Regards Dr Callum Turner DVM
Thank you for your feedback! It is much appreciated. We understand that there's only so much advice you can give without examining Skeeter yourself. We don't want to second guess the people we chose to bring him to for testing either. I'm sure they're amazing at what they do. We simply want to do everything we can to fight for him. It's just that he was happy, healthy, energetic and playful before the incident with the June bugs. (Yes, he's 9 yrs old but he generally acts like a 3 year old). The very next morning is when his symptoms started. And they don't seem to think the June bugs have a factor in any of his symptoms. I guess my question is, do you know of anyone in the twin cities area (Minnesota) that we could get a second opinion from? There are plenty of places here, we're just trying to figure out what's best for him. Thank you for keeping us in mind.
Add a comment to Skeeter's experience
Was this experience helpful?
Tilly
Ragdoll
1 Day
-1 found helpful
mycoplasma infection Queen ragdoll, went to stud and after a week was chesty. Vet swabbed positive. Is pregnant? Treatment currently asymptomatic . ? And treatment and spread to kittens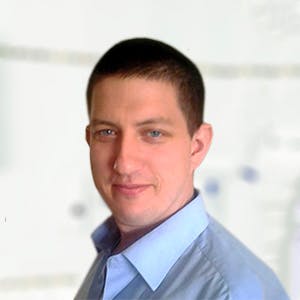 2992
Recommendations
I'm not sure specifically what your question is here, there are different types of Mycoplasma infections which may affect cats and different approaches to treatment with different classes of medicines; are you concerned that the kittens will get infected or that the treatment will cause issues with the kittens during pregnancy? Regards Dr Callum Turner DVM
Will the kittens be infected or need treatment? . Will the queen become ill with the infection again during her pregnancy? We are concerned as this is her first pregnancy and we love her dearly . Thank you for your answers
Hi , the queen seems well and was treated prior to swabs with a broad spectrum antibiotic, for a chest infection taking into consideration a possible pregnancy . The nasal swab returned positive. Does she need further treatment and can she continue in the pregnancy. The vet we are consulting with has never come across this senirio and waiting advice . Can you please advice? Thank you
Add a comment to Tilly's experience
Was this experience helpful?
Marshmallow
Long haired dilute calico
4 Months
0 found helpful
4 month old kitten with extreme sneezing, congestion, nasal drainage and eye discharge. She has had it for 2 months now. We have given her a course of eye drops and antibiotics already.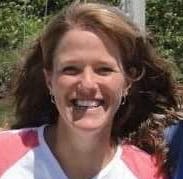 1406
Recommendations
Thank you for your email. Without seeing Marshmallow, I can't comment on how best to treat her. Since it seems that you have seen your veterinarian for this condition but it didn't improve, it would be a good idea to have a recheck with them - I'm not sure if they tested her for Feline Leukemia, or FIV, but that would be a good idea, as those diseases can make her more prone to severe infections.
Add a comment to Marshmallow's experience
Was this experience helpful?
Fuzzy
Persian
4 Months
0 found helpful
Has Symptoms
Weakness and loss of appetite.
My 3.5 month old Persian kitten is showing signs of Mycoplasma according to my vet. He is yet to receive his final booster vaccine (3in1 and rabies already given). His RBC count is 11 and Haemoglobin is 4.3. with hospitalization and antibiotics he is yet to improve,it has been over 24 hrs. Should he get steroids. What are his chances?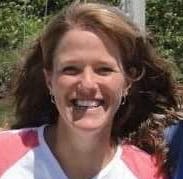 1406
Recommendations
Without more information about Fuzzy, I can't really comment on his treatment plan or his prognosis, unfortunately - there is a lot more to know than those two lab values. Since he is currently being treated, it would be very reasonable to ask your veterinarian more details about his condition, his plan, and his prognosis. I hope that he is okay.
Add a comment to Fuzzy's experience
Was this experience helpful?
Magic
Bengal
12 Months
1 found helpful
Hi there, my cat has mycoplasma, and also has an antibacterial resistant bacteria. What are the best options to treat the mycoplasma? Are there any options? I believe that doxycycline is an antibacterial medication. Would steriods help at all?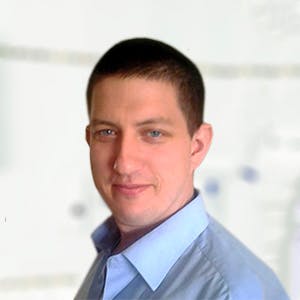 2992
Recommendations
Long term treatment with doxycycline is a common treatment for Mycoplasmosis (all types) in cats, however it may only control the infection. If there is an antibiotic resistant bacterial infection it is important to have a culture and sensitivity test done to see which antibiotic the bacteria is susceptible to. You should discuss with your Veterinarian for guidance on the best course of action. Regards Dr Callum Turner DVM http://veterinarycalendar.dvm360.com/mycoplasmas-feline-medicine-proceedings
Add a comment to Magic's experience
Was this experience helpful?
Beatrix
Tabby
Four Years
Has Symptoms
Wheezing Or Maybe Sneezing
Lethargy, At Times Breathes Heavy
Hi! I have a foster cat who is finishing up a course of Veraflox for mycoplasma and she's doing great. Symptoms are nearly all gone. I'm wondering how long she is contagious--I have her isolated in our cat room but she's getting restless and I'd like to introduce her to the other fosters. How long should I wait? Read more at: https://www.vetary.com/cat/condition/mycoplasma-infection