What is Parainfluenza Virus Infection?
The respiratory signs for parainfluenza resemble those found in dogs afflicted with canine influenza, but the similarity ends there.  Both are quite contagious and are commonly found in areas of high concentrations of dog populations, like dog race tracks, shelters and kennels for example. They are very different viruses and, accordingly, require different treatments and vaccinations.
Parainfluenza virus infection is a highly contagious viral lung infection which can be a component in infectious tracheobronchitis, commonly referred to as "kennel cough".
Symptoms of Parainfluenza Virus Infection in Dogs
The symptoms of parainfluenza virus infections are listed below.  The severity or intensity of these symptoms may vary based upon the age of the afflicted canine or the condition of the immune system of the host:
Coughing - This can be either a dry cough or moist and productive (can include blood)
Low grade fever
Discharge from the nose - This can be mucus, pus or even blood
Decreased energy
Decreased appetite
Types 
While there is only one type of parainfluenza virus infection in dogs, the virus itself can be a component of other canine infectious respiratory diseases.  It has been found to be part of the etiology for acute tracheobronchitis (kennel cough) and is frequently coupled with:
Bordetella bronchiseptica
Canine adenovirus-2 (CAV-2)
Top
Causes of Parainfluenza Virus Infection in Dogs
The cause of parainfluenza is viral in nature and can be communicated to other canine hosts in the air they breathe.  Here are a few things you need to know about this virus:
The parainfluenza virus is related to the canine distemper virus and shares the respiratory symptoms, ranging from dry hacking cough to include inflammation of the larynx, bronchial tubes and trachea
CAV-2 is known to produce pneumonia in approximately 10 to 20 percent of the afflicted canines
All kennel cough agents are quite contagious, especially in environments in which dogs are in close or contained contact, like those found in kennels, shelters and canine race track areas
Puppies and aged adult canines whose immune systems may be compromised are at higher risk of contracting the virus
The virus can be picked up in the air for up to 2 weeks after the infection has healed
Puppies and toy breeds are more susceptible to pneumonia due to the thick secretions produced by the throat irritation
Top
Diagnosis of Parainfluenza Virus Infection in Dogs
Diagnosis of parainfluenza virus infections doesn't really differ much from the process required to diagnose any canine infectious respiratory disease.  A good, thorough history from you will be very important to the attending veterinary professional.  Since the virus can easily be picked up at boarding kennels, grooming establishments and other areas where a number of dogs congregate, it will be very important to provide the vet with details about your pet's whereabouts within a period of time that includes 2 to 4 weeks before the first symptoms presented in your family pet.  
Health history and history of vaccinations will also be required if the attending vet doesn't have access to that information.  Virtually, any contact with other canines, regardless of the environment in which that contact occurred could be part of the infective process so be very detailed in providing this information.
Your vet will do a physical examination and will have to do blood tests and cultures as well as the testing of samples of various fluids and tissue to rule out some of the potential diagnoses.  He may also need to utilize some imaging methods, like radiography (x-ray), CT scanning or MRI imaging studies to determine if there are any masses or certain parasitic involvement to rule out those causes as well.  Once all of the testing results are received and analysed, an appropriate treatment plan will be developed and initiated for your canine family member.
Parainfluenza virus infections can be expensive to treat. If you suspect your dog has parainfluenza virus infections or is at risk, start searching for pet insurance today. Brought to you by Pet Insurer, Wag! Wellness lets pet parents compare insurance plans from leading companies like PetPlan and Trupanion. Find the "pawfect" plan for your pet in just a few clicks!

Top
Treatment of Parainfluenza Virus Infection in Dogs
The treatment options recommended by your veterinary professional will not likely include hospitalization unless the situation is extreme as the virus is highly contagious to other canines.  In lieu of hospitalization, your vet may offer recommendations with regard to management practices and will likely include:
Recommendations for good nutrition, hygiene and some nursing care
Corrective recommendations for any environmental factors which are felt to be contributors
Cough suppressants which contain codeine derivatives should only be utilized for persistent non-productive cough control
Severe chronic cases may require antibiotics like cephalosporins, quinolones, chloramphenicol and tetracycline - the appropriate antibiotic medication selection will likely be made based upon the results of the cultures taken and analysed
Some treatment options may include pretreatment with bronchodilators to be followed by aerosolization treatments
Many canine infectious respiratory diseases, of which parainfluenza virus infections are a part, are self limiting diseases, being able to run their courses within an approximate two week period - as is the case with most viruses.
Top
Worried about the cost of Parainfluenza Virus Infection treatment?
Pet Insurance covers the cost of many common pet health conditions. Prepare for the unexpected by getting a quote from top pet insurance providers.
Recovery of Parainfluenza Virus Infection in Dogs
Recovery for your family pet should be complete unless the afflicted canine's immune system is compromised or unless the host is a puppy.  In these cases, your attending veterinary professional may wish to adjust the treatment plan according to the situation as the virus runs its course. The best protection against parainfluenza virus infections in dogs, as well as any of the serious viruses related to it, is to vaccinate against it and keep up with the boosters as needed.  This is especially so if your pet is in contact with other dogs in any setting which is conducive to the spread of the virus.
Top
Parainfluenza Virus Infection Questions and Advice from Veterinary Professionals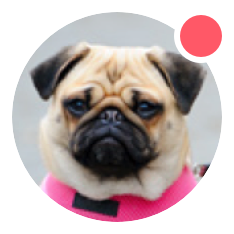 Need pet insurance?