Introduction
The American Eskimo dog is sweet dispositioned canine with high intelligence and an agile body and was once a great favorite in American homes.  The American Eskimo dog has a rich history that people can draw upon to come up with the perfect name.  Some dog owners choose to go with a circus-themed name while others use descriptive names.  The American Eskimo started out as a watchdog for farms and traveling wagons, but its sweet looks and entertaining abilities soon won the breed regular appearances in circuses across the United States and Europe.  The American Eskimo is so talented a dog; it can learn to walk the tightrope.  Dog owners have a lot of opportunities to have fun and research the history of their American Eskimo dog when choosing a name.
American Eskimo Dog Names in Pop Culture
Featured Famous American Eskimo Dog
Bido
The America Eskimo dog was little known outside of its farms and caravans in Europe until the rise of the traveling circus hit the world.  Maybe traveling shows of the past sprang from the Gypsy and caravan cultures in Europe.  These groups often kept American Eskimos, then known as German Spitz or just Spitz, as watchdogs.  Many of the traveling bands also provided entertainment to the locals, called "natives" by the traveling bands.  The band's dogs were also included in the shows and gave rise to the show term, "Dog and Pony Show."  When the traveling shows crossed the Atlantic and came to the United States and Canada, so too did the performing dogs.  The American Eskimo quickly established itself as a favorite breed at the shows for its gentle looks and great ability.  Today, two famous American Eskimo dogs, which may be more legend than reality, are among some of the most well-remembered features of the circus.  Bido and Trixie are said to have been American Eskimo dogs that entertained the crowds.  
Bido is said to be an American Eskimo from the Midwest of the United States who joined the circus.  Bido's great claim to fame is that he was the only dog trained to walk the tightrope.  Early P.T. Barnum and Baily Circus pedigrees included a Spitz dog named Bido on its bill, so one of the most famous circuses in North America lays claim to the famous Bido.  However, Bido is not represented in the circus's history. 
A second famous performing American Eskimo dog is said to have existed by the name of Trixie.  The name Trixie is a perfect name for a dog capable of some amazing feats.  Trixie is represented in a children's book as a performing dog.  She has the appearance of an American Eskimo dog or possibly a Pomeranian.  However, she is often thought of as a white Spitz who traveled with the circus entertaining children.  
The Spitz was so popular in shows that the circus started selling them to American families at the shows at the turn of the 20th Century.  The dog was known as the German Spitz then and later had its name changed to American Eskimo due to anti-German sentiment during WWI and WWII.  Today, the American Eskimo dog may not appear in many traveling shows and has decreased in popularity, but it still recognized in popular culture for its tricks.   
American Eskimo Dog Name Considerations
Probably the biggest consideration dog owners should take when naming their dog an American Eskimo themed name is their dog's breed.  The ideal breed is, of course, the American Eskimo dog who is neither American nor Eskimo but of German descent.  Owners may also identify a mixed breed or hybrid dog that have American Eskimo bloodlines.  The coat color of dogs in this theme are white or cream colored with no secondary color patches, and the coat is doubled with fine soft hair of medium length that stands on ends, especially around the face and head.  The American Eskimo look is a distinctive, Spitz look.  
Another consideration dog owners should take with the American Eskimo theme is whether to name their dog after the breed's cultural history or its origins and appearances.  The American Eskimo is a world-renowned circus dog, and many owners can use this pop cultural history to craft the perfect name, like Aba-Daba, which means any sweet dessert served at the circus mess hall; or Trouper, which was a person who traveled extensively with the circus, almost like a groupie.  Owners do not have to go with the circus history to name an American Eskimo either.  Instead, dog owners can go with a descriptive name that describes or evokes a feeling or visual sensation.  For example, Bianca is a variation of the Italian word for white and Anjo is Portuguese for an angel.  Both names evoke the color white and give the impression of sweetness, which the American Eskimo dog most certainly is.  
Male American Eskimo Dog Names
Votes
Name
Vote
6

Ace

Another word for dollar bill used at the circus

5

Ghost

A reference to Jon Snow's direwolf

3

Toby

Meaning circus gossip

1

Prince

A precious name for a little Eskie

1

Anjo

Portuguese for angel

-1

Joey

Another name for a clown

-1

Sirius

A white dwarf star

-2

Trouper

A circus groupie

-2

Tyke

A word meaning small

-2

Jumbo

A name used for a large elephant in the circus

-2

Duke

A noble ruler of a region

-2

Comet

A small solar system body that emits white gas as it gets closer to the Sun

-3

Crier

Someone who announced the circus was in town at the head of the parade

-3

Grinder

Someone who gave a spiel about the circus shows

-3

Brodie

To fall a great distance and not get hurt

-3

Whitey

A self-descriptive name for a white dog

-4

Alfalfa

Fake money used at the circus

-4

Cirky

The circus equivalent of a carny

-5

Barnum

A reference to P.T. Barnum

-5

Herald

A printed poster about the circus

-5

Dukie

A brown bag lunch provided to circus workers

-5

Ringling

A family of famous circus brothers

-6

Klondike

A 1906 Wild West show by Carre Circus

-6

Ringer

The understudy of a main act

-6

Bongo

To balance on a board on top of a barrel

-6

Bugs

A green chameleon sold as a novelty by a circus butcher

-6

Clem

To flight with the locals

-6

Gaffer

The manager of a circus

-6

Fourpaw

A dog-stylized variation of Forepaugh, a former circus

-7

Bido

A famous circus performing Eskie
Female American Eskimo Dog Names
Votes
Name
Vote
7

Luna

Another word for the moon, which is bright white

5

Willow

A delicate tree that moves gracefully in the wind

4

Bella

Meaning beautiful

4

Marshmallow

A fluffy white sweet

3

Dutchess

A noble ruler of a region

3

Angel

A name associated with purity and white

3

Aspen

A white tree

1

Bailey

A reference to the famous Bailey of Barnum and Bailey

0

Trixie

A famous performing Eskie

0

Princess

A precious name for an American Eskimo

0

Moonshine

The white light of the moon

0

Dixie

A word for The South but fitting for an Eskie

-1

Sadie

A name meaning little princess

-1

Bianca

A variation of bianco, which means white in Italian

-1

Jasmine

A small, sweet smelling white flower

-2

Calliope

A series of whistles at the circus

-2

Soleil

A reference to Canadian Cirque du Soleil

-2

Windy

A Windy Van Hooten is the perfect show

-3

Zoe

A name that evokes cuteness in a small package

-4

Bally

A show girl

-4

Cherry Pie

Extra jobs for extra pay at the circus

-4

Funambulia

A twist of funambulist, a tightrope walker

-4

Spitzie

A descriptive name for a Spitz dog

-4

Kinker

Slang for an entertainer

-4

Risley

A multiple person pyramid act known as foot juggling

-4

Shanty

A person who sets the lighting under the tents

-4

Zanni

Another name for a clown

-5

Ada-Dada

Dessert served at a circus

-5

Bunce

The circus profits

-5

Rola Bola

To balance on a board on a barrel
Community Dogs with American Eskimo Names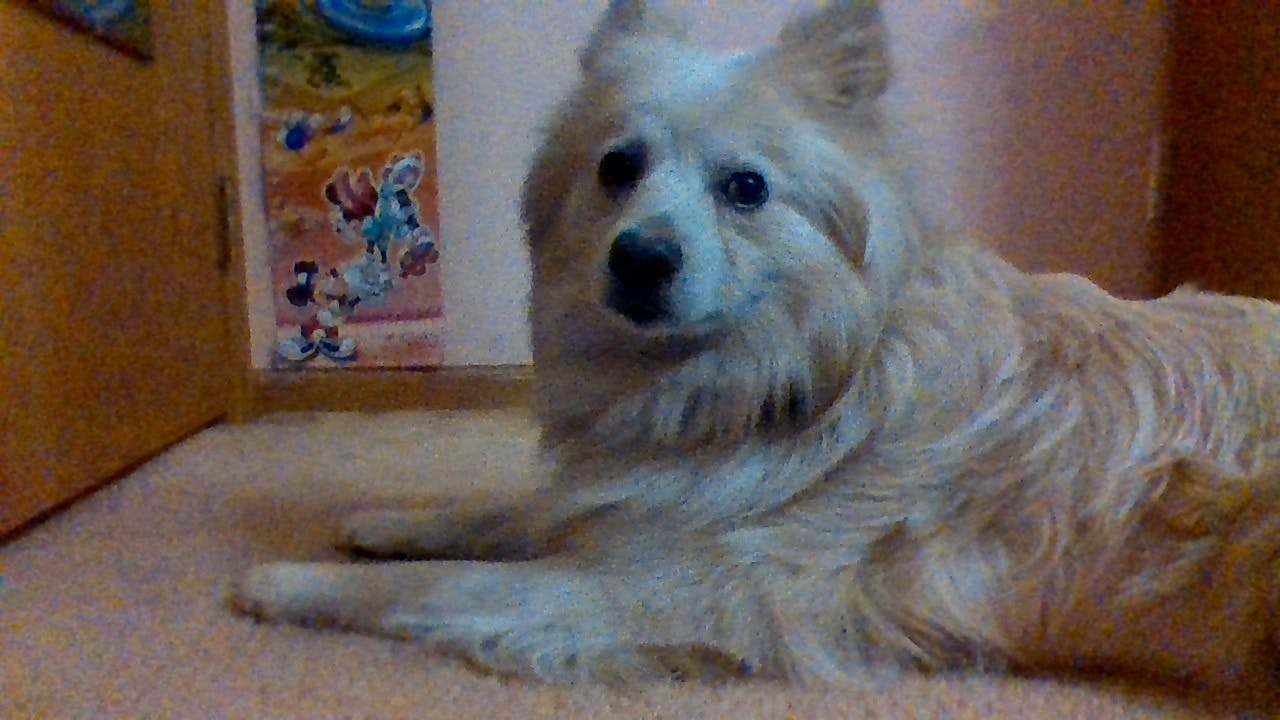 Kodiak
Male
American Eskimo Dog
Manitowoc, WI
Personality
Energetic
Happy
Funny
My dog was originally named 'Alfalfa' but the foster owner we got him from renamed him Kodiak.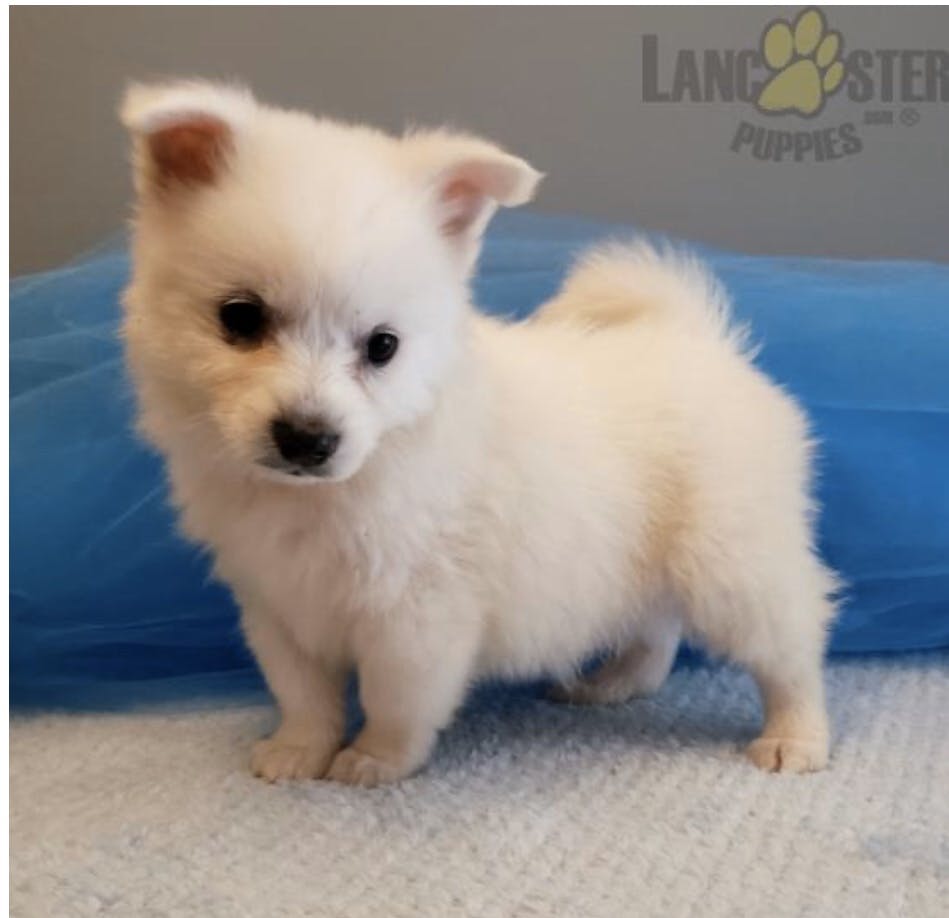 Ghost
Male
American Eskimo
Philadelphia, PA
Personality
Energetic
Outgoing
Loveable
There's really no story behind it I'm just happy to see it on the Male name list for his breed , & he's very outgoing due to him only being 8 weeks .