Introduction
The American Staffordshire Terrier is often mistaken for the American Pit Bull Terrier. However, he is a smaller version of the Pit Bull, and really only shares a common ancestor, the Bulldog, with the Pit Bull. The Staffy is primarily a Terrier, which means he has a strong prey drive, enjoys digging, and may not get along well with other animals. However, his tenacity and his reputation as a "nanny dog" make potential owners fond of the Staffordshire. He is generally a family companion even though he was once bred to be a small, fast fighting dog. With early socialization, the American Staffordshire Terrier is a wonderful, protective pet.
Book First Walk Free!
American Staffordshire Terrier Names in Pop Culture
Featured Famous American Staffordshire Terrier Dog
Rex
The name "Rex" comes from a Latin word which means "king." Certainly, one will remember the "king" of all dinosaurs, the Tyrannosaurus Rex. He was given that name because of the Latin term. He lived up to the name; the T.Rex is often the most ferocious of all the dinosaurs portrayed on film. Not all dogs named Rex are ferocious. They may be the "kings" of their domain, however. 
One famous "Rex" was the Reagan's dog during President Reagan's time in the White House. Rex was a Cavalier King Charles Spaniel that was gifted to the Reagans by a political ally, William F. Buckley. The Reagans named their pup after a White House staffer. Rex had a prominent place in the lives of not only the Reagans, but the Oval Office staff as well. Rex assisted in throwing the light switch on the White House Christmas tree each year. Rex was known to travel with the Reagans whether the trip was business or pleasure, and Rex enjoy flying on Marine 1 (the president's helicopter).  Rex was also known to bark at the Lincoln bedroom, adding fuel to the fire that the bedroom was haunted by the assassinated president's ghost. Rex helped to renew interest in the Cavalier King Charles Spaniel's popularity in America. He lived out his life with the Reagans and is buried on the grounds of the Reagan's California ranch property. 
Another famous Rex is a cartoon character portrayed on the television series Inspector Rex. On the series, Rex is not only a detective, he also knows how to unlatch doors, and is incredibly adept at pointing out drugs and finding missing people. Rex is a trained police dog, and he assists his human partner in solving crimes. 

Yet another famous Rex is known as Rex the Dog. He has quite the taste for music. Along with his human partner Jake Williams, Rex the Dog uses synthesizers to make music. He and Jake have released several albums together. The pair also tours together as well. Rex the Dog is highly popular in Europe. He and Jake Williams often DJ events. 

One last famous Rex is a dog actor named Rex the Dog. He has appeared in the film Set Free. Most of his work took place in the 1920s. 

American Staffordshire Terrier Dog Name Considerations
Although he was originally bred for dog fighting, the American Staffordshire Terrier is now a very affectionate and loyal companion. He is nicknamed the "nanny dog" because of his loving disposition with children. He is happy in either a home with a fenced-in yard or an apartment, and this is because he thrives on a relationship with his family. Due to this part of his nature, names that deal with affection and loyalty are fitting for the American Staffordshire Terrier. Names such as Amy or Charity for female Staffies or Milo for male American Staffordshire Terriers are quite appropriate for the loving demeanor of the Staffordshire. 
American Staffordshire Terriers are also tough and tenacious. While they are not often aggressive, the Terrier in them is often slow to accept other dogs. In addition, they need firm leaders. Staffies are very smart, and they need firm guidance. Because of these personality traits, the American Staffordshire Terrier deserves a strong name depicting his steadfast nature. Names such as Hercules or Angus evoke thoughts of strength in male pups, while the names Audrey and Gabi are fitting female names meaning strength. Finally, the American Staffordshire Terrier is known for its tendency to dig or chew. You might refer to a pup with these habits as Digger or Chewie. 
Male American Staffordshire Terrier Dog Names
Votes
Name
Vote
6

Loki

The Norse god of mischief; this name is fitting of a playful pup

3

Ozzy

May refer to Ozzy Osbourne, who is quite a dog-lover himself

3

Nitro

This name is perfect for the Staffie owner who also loves auto racing

3

Bear

A powerful animal; the Staffie is incredibly strong

2

Zeus

Most powerful Greek god; this name is fitting of a strong dog

1

Prince

A regal name befitting the dapper Staffie

1

Thor

Odin's son in Norse mythology; Thor is extremely strong

1

Odin

Chief Norse god; Thor and Loki's father

1

Brutus

A name meaning great strength; this is fitting of the strong, muscular Staffie

1

Jax

This name can refer to Jax Teller of the Sons of Anarchy television series; it means "strength"

1

Diesel

Denotes energy and power; this name fits the powerful Staffie

1

Buster

Buster is English in origin; it is a popular name for male pups, especially those who might enjoy being destructive

0

Duke

A rank of nobility; this name is fitting of an elegant dog

0

Magnus

A Swedish name denoting power; this name is fitting of a very muscular Staffordshire

0

Dante

May refer to the ancient Roman poet who wrote The Inferno

0

King

This regal name is fitting of a strong, elegant Staffie

-1

Rogue

Rogue can refer to a Marvel comic character, but it can also refer to a headstrong pup

-1

Caesar

Julius Caesar was a Roman general who was particularly adept at war

-1

Grendel

A literary figure; he was extremely strong

-1

Ragnor

A Norse name meaning "warrior"; it is perfect for a Staffie

-1

Steele

Some American Staffordshire Terriers are a steel color; this name would fit the description

-1

Darius

A powerful Persian leader; this name is fitting of a Staffie who is the leader of the pack

-1

Rocky

May refer to the film character Rocky Balboa, who was smaller than many of his opponents but quiet tenacious

-1

Conan

Can refer to Conan the Barbarian, a character portrayed by strong man Arnold Schwarzenegger

-1

Rufus

This name actually means "red-head;" Rufus would fit a dog with a rust-colored coat

-1

Jake

A very popular dog name; this name would fit any good Staffie

-2

Rex

Rex was the name of the Reagan's dog while Ronald Reagan was president

-2

Maximus

This name denotes great power; Max is one of the most popular dog names

-2

Cyrus

This name, Persian in origin, often means "lord" or "powerful"

-4

Cain

A Biblical character who murdered his brother
Female American Staffordshire Terrier Dog Names
Votes
Name
Vote
4

Maya

This name refers to a Hindu goddess

4

Bella

This pretty name fits any beautiful Staffie female

4

Luna

This name deals with the moon; a pup born by the light of the moon might be named Luna

3

Rosie

This name is fitting of a red-coated Staffie female

3

Coco

This name is fitting of a Staffie with a brown or chocolate-colored coat

2

Lexie

This English name means "defender of men"

1

Brendy

This name deals with the strength of the sword; it speaks to the strength of the Staffie

1

Princess

A royal distinction; Princess fits any intelligent and elegant pup

1

Jada

Jada is a character on The Walking Dead; she is a fearless leader

1

Phoebe

This name means "radiant one;" it is perfect for a sweet Staffie girl

1

Lydia

This Greek name is the name of a Biblical character; it is also featured in the movie Beetlejuice

1

Misty

This name literally means "fog," but if your pup's coat is a gray color, this name might work

1

Baby

The American Staffordshire Terrier is often a strong, muscular pup; this name is somewhat ironic

1

Aayla

Could refer to the Star Wars character Aayla Secura

1

Dusty

This name might refer to a light brown coat color

0

Maggie

This Greek name means "pearl;" a cream-colored Staffie might wear this name well

0

Bailey

One who guards; this is one of the chief functions of the "nanny" dog

-1

Lady

This name fits a well-mannered pup; it is one of the most popular dog names

-1

Liza

This name is a derivative of Elizabeth, which means "a gift from God"

-1

Piper

This Scandinavian name refers to one who plays a musical instrument

-1

Abby

This name means "joy of the parent;" Abby will bring joy to its owner's life

-1

Adele

This could refer to the singer Adele; it is a regal name for an elegant dog

-1

Arabella

This Latin name means "yielding to prayer"

-1

Aja

This name is a variation of Asia; it is befitting of a majestic dog

-1

Alma

This Latin name means "nurturing soul"

-3

Priscilla

This name means "ancient one;" it is fitting for a regal female

-3

Duchess

A title of nobility; this name is fitting of an elegant Staffie

-3

Ebony

Associated with the color black, Ebony fits a dark-coated Staffie

-3

Dinah

Dinah is a Hebrew name meaning "God will judge"

-3

Sable

This name is fitting of an American Staffordshire Terrier with a sable-colored coat
Community Dogs With American Staffordshire Terrier Names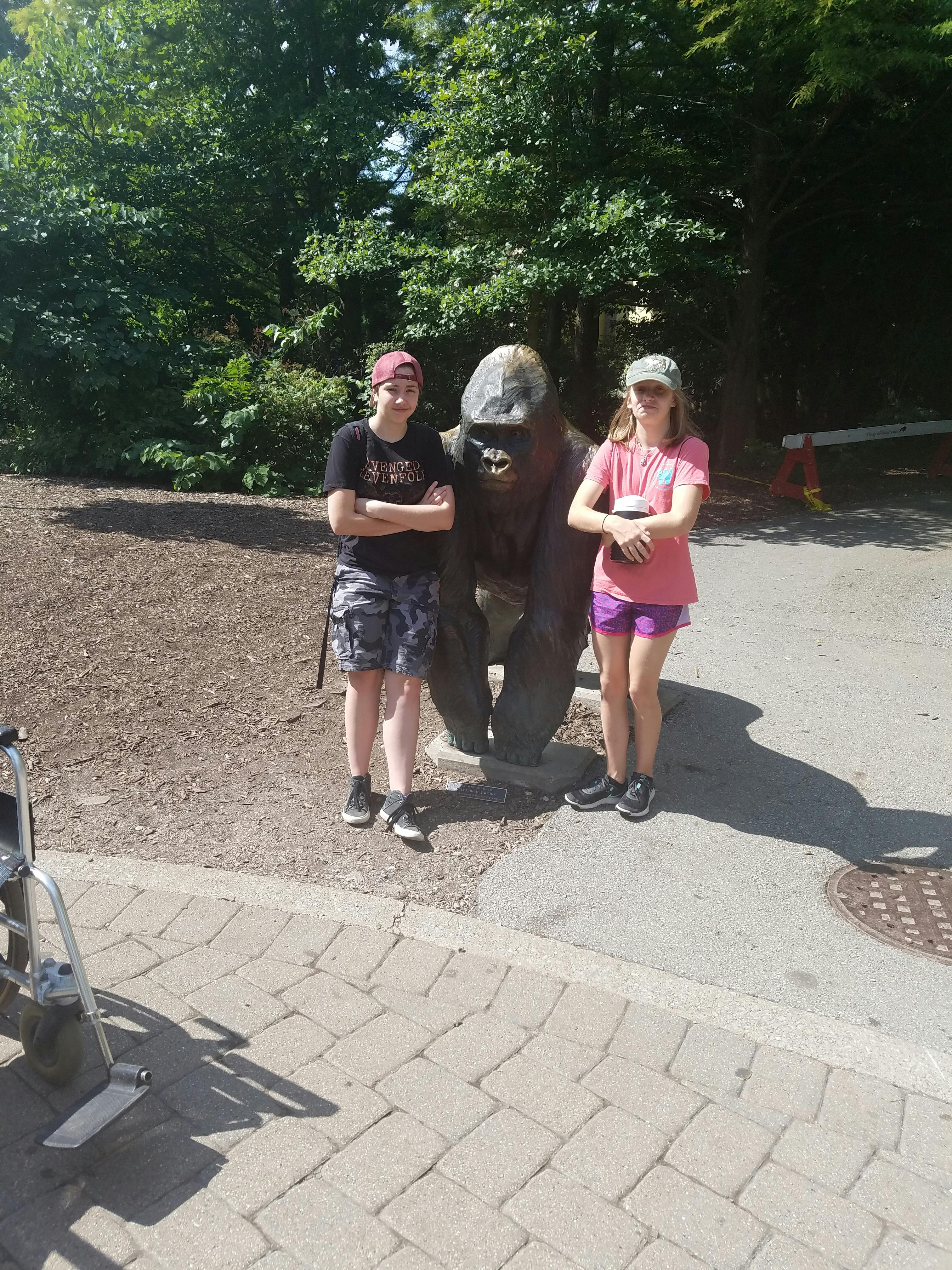 Azula
Female
Pit Bull
Evansville, IL
She is a blue nose Pit Bull... blue in Spanish is azul. We added an a because she is a girl.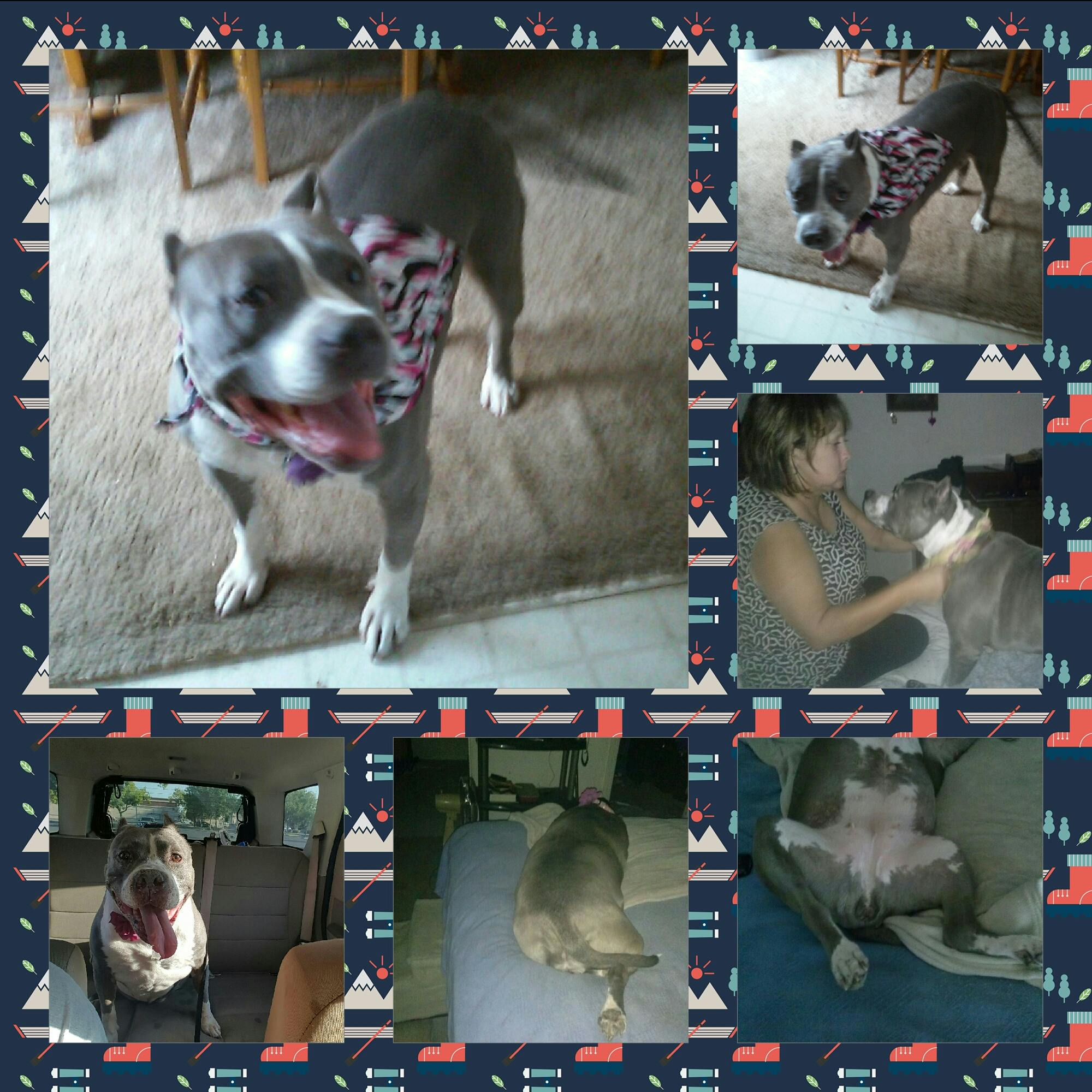 Lady bug
Female
American Staffordshire Terrier
Fresno, CA
She was Lady when I got her, my wife added the"Bug"