Introduction
The designer dog - the name is suggestive of being fashioned or developed by breeders. In fact, the designer dog is just that - designed by the breeder. Take the case of the Goldendoodle - breeders saw a desire among dog owners for a hypoallergenic working dog. The Golden Retriever parent breed was known for its penchant as a service or therapy dog, but individuals susceptible to allergies often could not benefit from using the Golden (or any other dog) due to allergies. So, breeders chose two breeds in an effort to get top traits from each. The hypoallergenic Poodle has been a popular dog for designer breeding. Some develop designer dogs for uniqueness while others do so for utility. Whatever the original purpose, the trend is only becoming more popular in the world of dog breeding.
Book First Walk Free!
Designer Dog Names in Pop Culture
Featured Famous Dog With a Designer Dog Name
Fifi
"Fifi" as a designer dog's name is almost as stereotypical as calling a male dog "Fido." However, the daintiness inferred by the name Fifi is often rather fitting of small, toy-sized designer dogs. Cartoon pups have been given the moniker Fifi, as have social media sensations (one Fifi is rumored to be a "talking dog"). Snoopy (of Peanuts fame) even claimed a love interest named Fifi. Let's explore the various famous Fifi's. 
Disney created a darling little love interest for Pluto, a Pekingese named Fifi the Peke. Fifi belonged to Minnie Mouse (which makes her a perfect love interest for Pluto, as he is Mickey's dog). Fifi might be slightly jealous of Pluto (and of any attention that he might get), but she is overall a very sweet and talented pup. She was awarded the first prize in a contest held in the short episode, "The Dog Show." Fifi the Peke was not a regular Disney character, and she is often featured in cartoon shorts. She has been a presence in Disney cartoons since 1933, when she appeared for the first time in "Puppy Love." Fifi also appears in the video games Disney Crossy Road and Disney Dogs. Together with Pluto, Fifi (whose full name is Flapper) has six pups: a set of quin-puplets (the cartoon short refers to them in this manner) and Pluto Junior. 

There is mention on The Lady and the Tramp that Scamp chased a female love interest named Fifi, but there is no definitive information that the Fifi of this film and Minnie's Fifi are one and the same. Snoopy has always been an independent fellow. He established relationships with Charlie Brown and the rest of the Peanut gang, and, of course, Woodstock is his feathered friend. Snoopy lives in a fantasy world at times, flying his bomber and pretending  he is fighting the Red Baron. Snoopy has never needed a girlfriend - that is, until he meets Fifi. Fifi is a Poodle with an adventurous spirit. Like Snoopy, Fifi considers the Red Baron a diabolical enemy. She pilots her own Sopwith Camel biplane, but, unfortunately, she is captured by the Red Baron. Snoopy faces dangerous odds to get her back, but he and his Beagle Scouts rescue Fifi in a dirigible airship. One final Fifi is known as "Fifi the Talking Dog," and she can be found on YouTube. 
Designer Dog Name Considerations
Much of the practice of creating hybrid or designer breeds goes back to the 1990s, when the popularity of developing new breeds took off. There are a plethora of designer dog breeds today. The Poodle has proven to be one of the most popular breeds with which to create a hybrid breed. This is likely due to the fact that Poodles are hypoallergenic. In addition, the Poodle comes in a variety of sizes, including the Standard and the Miniature variety. Poodles of varying sizes have been interbred with Golden Retrievers to achieve Goldendoodles of different heights and weights. 
Miniature Poodles have been interbred with many other similar-sized dogs to create companion dogs with optimal temperaments. The Cockapoo, a hybrid of the Cocker Spaniel and the Miniature Poodle, was created to capitalize on the sweet, friendly nature of the Cocker Spaniel and the hypoallergenic nature of the Miniature Poodle. Often, this is a frequent reason for the designer development of a new dog. 

Other popular designer breeds include breeds such as the Maltipoo, Labradoodle, the Mal-Shi, Puggle, and Pomchi. The Maltipoo and the Mal-Shi both share the Maltese as a designer parent breed; the Maltipoo is a combination of the Maltese and the Poodle while the Mal-Shi is a combination of the Maltese and the Shih Tzu. The Puggle is a Pug and a Beagle bred together, while the Pomchi is a Pomeranian combined with a Chihuahua. Again, these dogs are bred with the purpose that the best characteristics will appear in the designer dog. 
Votes
Name
Vote
4

Prince

This name is fitting of a Shih Poo hybrid dog

2

Kors

Refers to Michael Kors, popular handbag and accessory designer

1

Bentley

As in the luxury vehicle; this name fits a Mal-Chi

1

Giorgio

Giorgio Armani remains a top fashion designer

0

Channing

Channing Tatum's given name has a very elegant ring to it

-1

Asher

A character in the novel The Giver

-1

Faulkner

Refers to William Faulkner, author extraordinaire

-1

Othello

Shakespeare's sad, tragic hero who had a tendency for jealousy

-1

Preston

This English name refers to a priest's estate

-1

Wesley

As in Wesley of The Princess Bride, the former farm boy turned out to be a prince

-1

Branson

As in Branson, Missouri; this name is fitting of a dignified pup

-1

Redford

As in handsome movie star Robert Redford

-1

Emerson

As in Ralph Waldo Emerson, a revered American poet

-2

Rory

A Gaelic name meaning "red king," this name is perfect for a red-coated pup

-2

Paxton

This name means "peaceful town," and fits a shy pup

-2

Washington

As in George Washington, one of the most revered Americans of all time

-2

Finnegan

This Irish name is fitting of a Goldendoodle

-2

Valentino

The name of a legendary love interest

-2

Jimmy Chew

As in shoe designer Jimmy Choo, a great name for a Puggle

-2

Barney

Barney's is an upscale department store located in New York

-3

Alcott

As in Louisa May Alcott, the author of Little Women

-3

Beckham

As in soccer great David Beckham, this name sounds very dignified

-3

Churchill

None other than former British Prime Minister Winston Churchill

-3

Stedman

Stedman Graham is the long-time love interest of Oprah Winfrey

-3

Chaucer

As in Geoffrey Chaucer, the epic poet of English origin

-3

Gianni

Gianni Versace is the infamous fashion designer

-3

Barclay

A financial institution; this name is fitting of a Maltipoo

-3

Atticus

The iconic father of To Kill A Mockingbird

-3

Hudson

As in the Hudson River; this name is fitting of a CockaPoo

-3

Jacques

This French version of Jack is fitting of a Jack Russell Terrier mix
Female Designer Dog Names
Votes
Name
Vote
4

Chloe

A great name for small, toy-sized pups

3

Elle

Elle magazine or Elle from the movie Legally Blonde

2

Coco

As in Coco Chanel, the infamous designer

2

Ruby

A valuable gem, and a great name for a red-coated pup

2

Paris

The unique French city or Paris Hilton, who is famous for her love of dogs

2

Tiffany

The Tiffany brand is one of the most expensive of its kind

1

Fendi

A popular Italian clothing designer

-1

Tori

As in Victoria's Secret; this name is fitting of a CockaPoo

-1

Krystal

Krystal Carrington of Dynasty fame; this name fits a Poodle

-1

Hope

As in the Hope Diamond, a beautiful, large blue diamond

-1

Diamond

Perhaps one of the most precious gems on earth

-2

Gucci

A great name for a small pup that can fit in a purse

-2

Prada

Prada shoes are often sought out designer shoes

-3

Donatella

Gianni Versace's sister and designer partner

-3

Vera

Vera Wang purses are quite popular

-3

Macy

As in Macy's Department Store, a great name for a small pup

-3

Gisele

Model and wife of Tom Brady Gisele Bundchen

-3

Cashmere

A soft fabric; also a great name for a Mal-shi

-3

Cavi

A variation of the word caviar, which is an expensive food

-3

Lexus

As in the luxury car line, this name is fitting of a Poodle mix

-3

Mercedes

A luxury car and rather common name for girls

-3

Porsche

A great name for a very quick pup

-3

Vette

As in the gorgeous and expensive Chevrolet Corvette

-3

Betsey

Fashion designer Betsey Johnson is famous for her one-of-a-kind clothing

-3

Silk

A very expensive fabric that is used in fine clothing

-3

Dolce

As in purse and accessory designer Dolce and Gobana

-3

Chic

The most fashionable clothing is often referred to as chic

-3

Pippa

Pippa Middleton is the sister of Prince William's bride, Kate Middleton

-3

Chrissy

A variation of the designer name Christian Dior
Community Dogs with Designer Dog Names
Rover
Male
Goldendoodle
Miami Beach, FL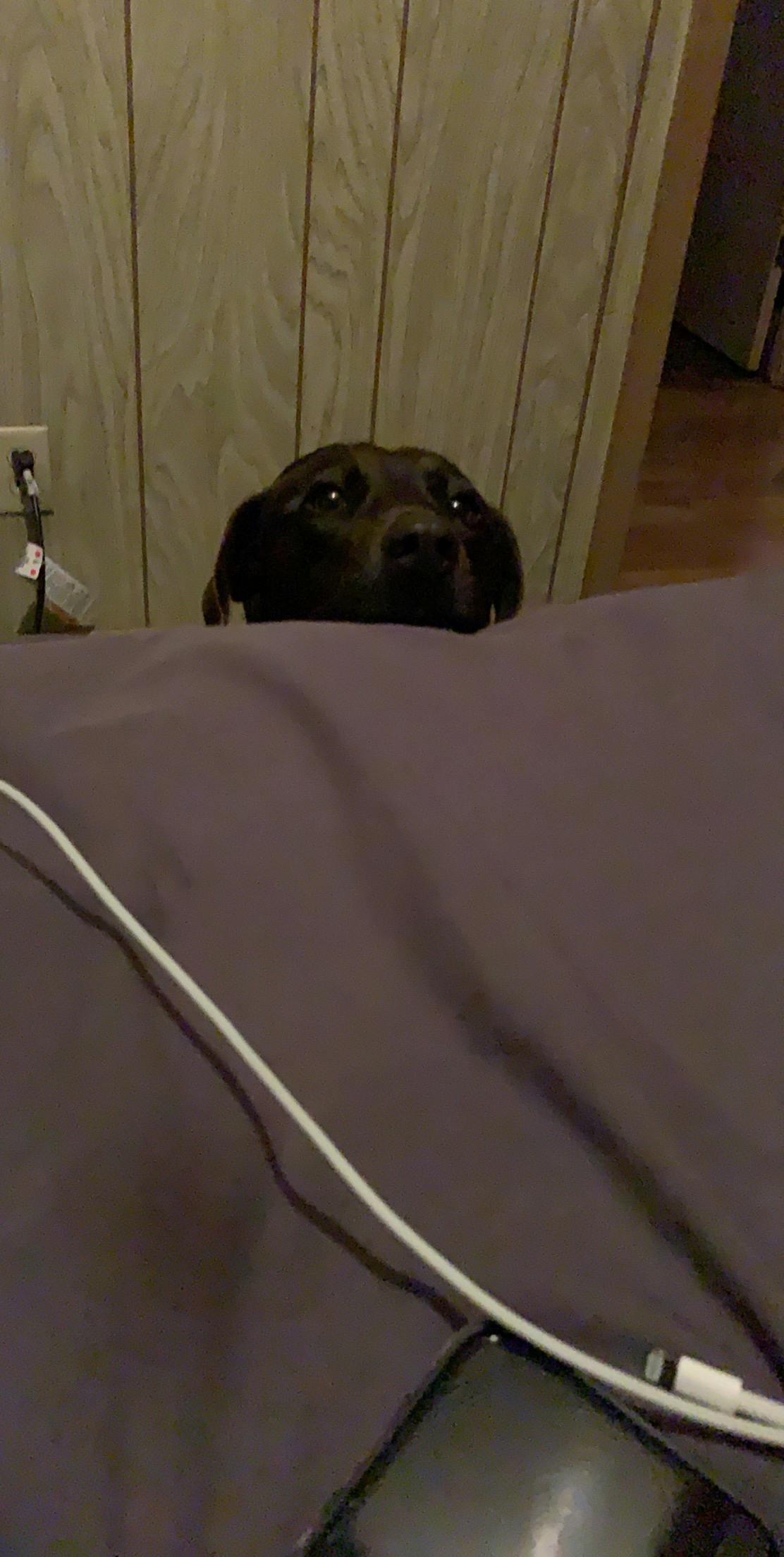 Bella
Female
Labrador Retriever
Jonesboro, IN
She already had the name when we bought her and we liked the name.