Introduction
The Marvel Cinematic Universe is a carefully crafted cinematic triumph. This is especially true considering Marvel nearly went bankrupt in the 90's. Their achievement is a source of pride for comic book fans everywhere. At the heart of this is The Avengers. Their transition from the source material on to the screen was seamless. They have been a success from start to finish. Therefore, they have a massive effect on pop culture. The latest movies promise to be successful, and are the most widely anticipated films for the next two years, why not pick a name stemming from that success? 
Dogs With Avengers Inspired Names In Pop Culture
Featured Famous Dog With An Avengers Inspired Name
Ms. Lions
Ms. Lions is a strange character in the Marvel universe, a unique pet that has no equal. He belongs to Peter Parker's Aunt May. No-one knows why he was given such a feminine name, and it causes quite a bit of confusion among the members of the Pet Avengers. Some may not know that the Avengers have a pet-based counter-part, which makes sense because pets are awesome. And super-powered pets are beyond amazing. They were assembled when Mister Fantastic lost the Infinity gems to the manic supervillain Lockjaw. He needed superheroes who had very special abilities and gathered all the superpowered pets he could find. One of them happened to be Ms. Lions, who had lived an average life up until this point.
The other members of the Pet Avengers include a talking frog, a dinosaur, a cat and a falcon. These animals all work well together with each other and their superhero counterparts. As it turns out, the best side-kick is a pet side-kick. They tend to be more loyal, which is often a rare thing in the comic books. Did the Pet Avengers manage to retrieve the Infinity Gems? Yes, of course, although considering how much trouble these gems are, they should just be destroyed or something.
The Pet Avengers managed to track down the Infinity Gems and defeat Lockjaw. Ms Lions played a vital part in this mission, and it is thanks to him that the mission was a major success. In the process of fetching the gems, all the pets came into contact with the troublesome stones. As a result (these are comics, after all) the pets developed a telepathic link that would become incredibly useful during their future missions. The Pets went on to do a lot more for their human counterparts. They were mostly used to foil robberies and thieves, but once they had to save Ironman, Thor, and Captain America who had all been turned into frogs.
Ms. Lions lived a more adventurous life than most dogs ever will, but he still preferred to stay by his beloved Aunt May's side. He was worthy enough to be counted along with other superhero pets. In truth, he is just like most other superheroes. He was just an ordinary dog when something extraordinary happened. He decided to do the right thing and put his life in danger just so that others could live. Sound familiar? 
Avengers Inspired Dog Name Considerations
The Avengers team includes some of the most powerful characters in the Marvel Comic Universe. It needs to, because The Avengers take on a few serious villains. They are single-handedly responsible for saving the world several times. Each member has incredible powers and amazing stories that motivate them to be heroes. Spider-man, for example, is one talented guy. Thanks to his famous radioactive spider bite, he has become on of the world's best superheroes. He could do anything with those powers, become rich and powerful. Instead, he spends his time saving people and doing the right thing. Ironman is snarky and sarcastic, but his moral compass is unwavering (albeit a little more relaxed).
These heroes have beautiful qualities that inspire us to become better people. Although they are fictional (spoiler alert!) they have been set against a realistic backdrop. This makes them more real to us and motivates us to become better people. If they can stand up against insurmountable odds, our problems can be defeated too. Your dog deserves a name that reflects all these qualities. They are heroes too, in their own way. That is why the names we have chosen all have a connection to The Avengers. 
Male Avengers Inspired Dog Names
Votes
Name
Vote
21

Bucky

A super soldier and Captain America's best friend

18

Loki

Thor's adopted brother and a charismatic villain

18

Cap

A derivative of Captain, Captain America's nickname

12

Rocket

A menacing talking raccoon

11

Thor

God of Thunder

11

Groot

A massive tree-like alien

11

Stark

Tony Stark is Ironman

9

Archer

Hawkeye is the world's best archer

6

Spidey

A derivative of Spiderman

6

Roger

Steve Rogers is Captain America

4

Hawk

Hawkeye is an Archer who never misses

3

Cooper

Bradley Cooper voices Rocket

3

Lee

Stan Lee is the creator and writer behind the Avengers

1

Tom

Tom Hiddleston portrays Loki

0

Thanos

One of the most powerful villains in the MCU

-1

Robbie

A derivative of Robert Downey Jr. who portrays Ironman

-1

Evan

Chris Evans portrays Captain America

-1

Sebastian

Sebastian Stan portrays Bucky

-2

Bruce

Bruce Banner is the Hulk

-2

Barton

Clint Barton is Hawkeye

-2

Renner

Jeremy Renner portrays Hawkeye

-2

Hank

Hank Pym was the original Antman

-2

Ruffalo

Mark Ruffalo portrays The Hulk

-3

Ultron

An A.I. supervillain created by Ironman

-5

Joss

Joss Whedon directed several Marvel films

-7

Stephen

Dr. Stephen Strange is the superhero Doctor Strange

-9

Quicksilver

Capable of running at supersonic speeds

-10

Chitauri

A race of aliens in the first Avengers film

-11

Korvac

A time traveler from the 31st century

-11

Coulson

Agent Phil Coulson is a popular character
Female Avengers Inspired Dog Names
Votes
Name
Vote
21

Pepper

Pepper Potts is Iron Man's love interest

13

Peggy

Peggy Carter was Captain America's love interest

10

Gamora

Thanos' adopted daughter

8

Zoe

Zoe Saldana portrays Gamorra

6

Cassie

Cassandra Lang is Ant-Man's daughter

5

Storm

One of the first major female characters of African descent in comics

4

Wanda

Wanda Maximoff is the Scarlet Witch

4

Nebula

Thanos' other adopted daughter

4

Pom

Pom Klementieff portrays Mantis

3

Zendaya

Portrays MJ in Spiderman: Homecoming

2

Lizzie

Elizabeth Olsen portrays the Scarlet Witch

1

Scarlett

Black Widow is played by Scarlett Johansson

-2

Crystal

Younger sister of Medusa

-2

Estela

Meaning star, in honor of Starhawk

-2

Cobie

Cobie Smulders plays Maria Hill

-2

Amara

Isabella Amara plays Bluebird

-2

Pascal

Amy Pascal produced Spiderman:Homecoming

-2

Gaea

Thor's biological Mother

-2

Danai

Danai Gurira is an actress in 'Black Panther'

-4

Zartra

Was once the most trusted adviser to the Atlantean warlord Attuma

-4

Tilda

Tilda Swinton Plays Ancient One

-4

Kamala

Kamala Khan is Ms. Marvel

-4

Stacey

Gwen Stacey is Peter Parker's love interest

-4

Feige

Kevin Feige has produced every film in the Marvel Cinematic Universe

-4

Natalie

Natalie Portman portrays Jane Foster in the Thor movies

-5

Marrina

From an alien species known as Plodex

-5

Karen

Karen Gillian plays Nebula

-5

Jane

Jane Foster was Thor's love interest

-5

Lady Sif

One of Thor's best warriors

-6

Pym

Hank Pym is one of the founders of Avengers
Community Dogs With Avengers Inspired Names
Parker
Male
Border Collie
London, AR
Personality
Friendly
Fast
Kind
Helpful
Happy
Loyal
Loving
Funny
Clever
I'm a big marvel fan, especially spiderman, so i belived parker (e.g. peter parker aka spider-man) was fitting. X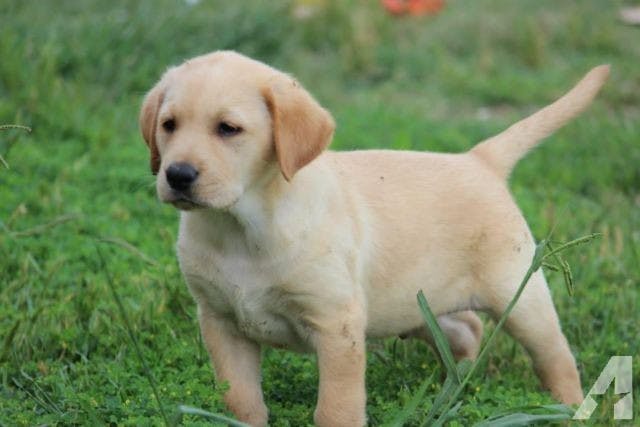 Peep
Male
Labrador Retriever
Nineveh, NY