Introduction
The Beagle is a hound dog, similar to a fox hound (who is likely his ancestor) although he is smaller. The Beagle may be small, but he possesses great endurance. He may be serious, calm, and quiet; he can also be quite humorous at times. He is not prone to lots of play and silliness. He is a terrific scent hound, and he is used to hunt all types of game - small animals such as squirrels and raccoons or larger prey like white-tail deer. The Beagle can be a little on the obstinate side, but this is partially due to his desire to sniff out prey. He loves to wander, again at the behest of his nose. He is highly intelligent and craves adventure. Naming your curious Beagle can be fun; keep it simple and keep it unique to suit this happy breed.
Book First Walk Free!
Beagle Dog Names in Pop Culture
Featured Famous Dog with a Beagle Name
Snoopy
As a child, you may have read the Peanuts comic strip. You might have watched Charlie Brown holiday specials such as "It's the Great Pumpkin, Charlie Brown" or "Merry Christmas, Charlie Brown." You might have even enjoyed the feature-length cartoon "Come Home, Snoopy." Speaking of, Snoopy is perhaps the most well-known television dog today. 
Snoopy is Charlie Brown's Beagle dog. He lives outside in a red wooden doghouse, and his favorite playmate - other than Charlie Brown - is a woodpecker named Woodstock. Snoopy appeared in new cartoon features for fifty years. He first appeared in the Charles Schulz' cartoon comic strip (published in newspapers). Schulz had originally intended to refer to him as "Sniffy" (which would be a great reference to the fact that Beagles are scent hounds); however, after finding out that there was already a cartoon Sniffy, Schulz decided to give him the Snoopy moniker. Snoopy appeared in comic strips until 2000. 

At first, Snoopy was much like Petey from the Little Rascals television show - he seemed to belong to each member of the group. However, a few cartoons showed Snoopy sleeping in Charlie Brown's room, and people began to accept Snoopy as Charlie's dog. Snoopy has a total of seven siblings: Spike, Belle, Marbles, Olaf, Andy, Molly, and Rover. Before he left his family, Snoopy and his family sang in a choir of at least fifty Beagles. 

Because he could be rather obstinate, Charlie Brown's family sent Snoopy to the Ace Obedience School. Snoopy is a highly imaginative dog. Once particular cartoon features Snoopy and Woodstock flying a plane in the fashion of the Red Baron (Snoopy's character is referred to as the Flying Ace). He loves pizza, root beer, and chocolate chip cookies. However, he absolutely detests cats and will often have spats with the neighbor's cat. Although Snoopy is a working dog by breed, he loves to sleep and can be quite lazy at times. 
His fantasy life is much more eventful than his day-to-day life. In addition to his role as the Flying Ace, he also plays the part of Joe Cool and a published writer. Snoopy has even placed himself on a space shuttle headed to the moon. Snoopy is a childhood favorite of many. Children young and old still usher in the holidays by viewing his classic cartoons, and he delights viewers from all over the world. 
Beagle Dog Name Considerations
The Beagle is a scent hound, first and foremost. This makes him a terrific hunter. If you've ever watched Disney's The Fox and The Hound and watched Copper seem to be led by his nose, then you can understand the drive of the nose behind the Beagle. Because the Beagle was bred to hunt, you may face some issues with his desire to follow that instinct. However, the Beagle is extremely intelligent. Don't give up on training a Beagle. It may take up to a year to have him working the way you'd like, but once the Beagle learns, he does not forget. He is generally a laid-back, even-tempered dog. He will look to you for commands, so, as many experts recommend, choose a name for him that is simple and easy to remember (one or two-syllable names are often best for training a dog so that he is not easily confused). Often, Beagle pet parents choose a name that befits their particular Beagle's personality. Some pet parents will give their Beagle a name that describes their coat color or other unique traits (names such as Spot for a Beagle that might have an extra spot on his muzzle, for instance). Whatever name you choose for your Beagle pup, consider his hardiness and devotion to the hunt as well as unique personality traits he possesses.
Votes
Name
Vote
8

Oreo

This can refer to a black and white Beagle

7

Goofy

Goofy, the infamous Disney dog, is a hound dog

6

Jake

Short for Jacob meaning "one who supplies a need"

6

Quinn

A family name; works well as a name for a working dog as it is only one syllable

5

Sam

A short, simple name when working with a hunting dog

4

Cletus

A great traditional hunting dog's name

4

Colt

A gun manufacturer; the Beagle is a hunter at heart

4

Copper

The hound dog (likely a Beagle) on Disney's The Fox and the Hound

4

Peanut

The name of the comic strip series in which Snoopy is featured

3

Champ

A champion hunter is exemplary of this moniker

3

Ace

Snoopy often referred to himself during his fantasies as the Flying Ace

3

Snoopy

Snoopy is the classic cartoon character created by Charles Schulz

1

Buck

A male deer; Beagles can be trained to flush out a deer or track a fallen deer

1

Chester

Short for Winchester, a gun manufacturer

0

Scout

One who searches or looks for adventure

0

Huckleberry

As in Huckleberry Hound, who was also a Beagle

0

Benji

This famous dog from the 1980's movie of the same name was brave and loyal

0

Gunner

A great name for a hunting dog

0

Charlie

Might refer to Charlie Brown, Snoopy's owner

0

Chewy

A great name for a Star Wars fan with a Beagle who enjoys chewing

-1

Wally

Meaning "ruler of the army;" a great name for a pack leader

-1

Earl

The name of a great hunting partner; also, a rank in nobility

-1

Buster

Fits a dog who busts through brush-filled areas to flush out game

-1

Dakota

Dakota means "ally;" the Beagle is a great companion

-1

Alfie

Alfie is the name of a cartoon dog featured on the Looney Toons

-2

Duke

A rank in nobility, but also a great name for a hunting dog

-2

Remington

A gun manufacturer; a great name for a hunting dog and can be shortened to Remi

-2

Toby

Meaning "distinguished;" another great one-syllable name for a working dog

-2

Panda

Perfect for a Beagle with black and white markings, especially on the face

-3

Gus

Short for Augustus, a Roman ruler
Votes
Name
Vote
7

Honey

Might refer to a coat color of the Beagle

7

Cinnamon

Can refer to the coloring of a Beagle

6

Stormy

A Beagle born on a stormy night; Storm is also a Marvel character

6

Iggy

Iggy is a cartoon character; this short, one-syllable name is also great for a hunting dog

6

Venus

The Roman goddess of beauty and love

6

Ivey

Speaks to a love of the great outdoors

5

Louise

Lou is a Beagle featured on the Cats and Dogs movie

5

Sniffy

A nod to the great scenting ability of the Beagle

5

Lola

Meaning "princess of all things," good for a pack leader

4

Elvira

A variation of Elvis, who sang "Hound Dog"

4

Marley

Perfect for a hunting dog, Marley means "pleasant wood"

4

Zena

Warrior Princess; also a great hunter

4

Dixie

A great name for a female hunting companion

3

Tampa

A Beagle living in Florida might enjoy this name

3

Paisley

Refers to a teardrop-shaped pattern

3

Misty

Literally refers to fog, was a very popular name in the 1960's and 1970's

2

Bailey

This name means "enforcer"

2

CoCo

May refer to a brown coloring on a Beagle

2

Kitty

One of Snoopy's canine friends was named Kitty

1

Juno

The Roman chief goddess

1

Jazzy

Might refer to the owners love for jazz music or the basketball team The Utah Jazz

1

Ann

Little Ann, the hunting hound of Where the Red Fern Grows

0

Mudpie

A great name for a Beagle to always seems to find dirt to roll around in

0

Harley

For the Harley Davidson and Beagle enthusiast

0

Daisy Mae

A great name for a hunting dog

0

Clementine

The name of the song that Alfalfa (The Little Rascals) sang to his beloved

0

Shiloh

A Beagle in a film of the same name

0

Beretta

A company that manufactures pistols

0

Alice

A noble Celtic name

0

Freckles

May refer to a color pattern on a Beagle

0

Bootsie

Could refer to markings on the feet of the Beagle
Community Dogs with Beagle Names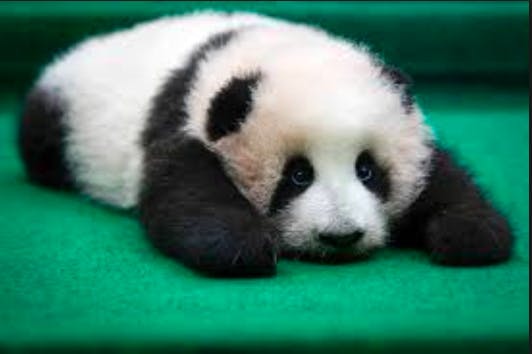 Daisey
Female
Beagle
Phillipsburg, NJ
We got her for Christmas so we didn't get to name her.