Introduction
Did you recently get a new dog?  Are you fretting in your sincere attempt to pick the perfect name for that cute, cuddly canine who recently joined your family?  Names are so important...it's who we are and, sometimes, it can be why we are. It's no different for our dogs, so take your time, watch her and get to know her.  Research has shown that one or two syllable names tend to work best for your cuddly canine, especially when she is young and in training.  To avoid confusion, be sure NOT to call her any name which sounds like a command.
Best 4-Letter Dog Names in Pop Culture
Featured Famous Dog with a Best 4-Letter Name
Zero
If you're a sports fan, you might find names like Indy, Puma or Shaq to be perfect for your new family fan, or, for those of you who are movie buffs, try Zero (in The Nightmare Before Christmas), Dude (from The Big Lebowski) or Vito (from The Godfather) to become your next YouTube subject.  Are you into Sci-Fi? Okay, great, then consider Buck (Buck Rogers in the 25th Century), or, how about Aura or Ming (from Flash Gordon) for the cutest and cuddliest canine to go where no canine has gone before. I'll bet the Star Ship Enterprise never had such an adorable mascot!
Zero, from the movie The Nightmare Before Christmas, is a "real ghostly" kind of movie hero.  It seems that, in a plot that is similar to Rudolph the Red-Nosed Reindeer,  Zero has a glowing pumpkin nose but that isn't the only strange thing about Zero...he's a ghost dog, complete with his own gravestone (of course it's shaped like a dog house) which is seen by the human star, Jack Skellington before he enters the Christmas Town.  As the movie progresses, the plot thickens when Jack decides to deliver Christmas presents but it is extremely foggy...yes, you guessed it...Zero saves the day by using his glowing pumpkin nose to lead Jack through the fog to successfully complete his task.
Do you have a brave and gutty female furry family member?  Then, allow me to suggest  a name like Xena, from the TV series Xena, Warrior Princess, as a great name honoring the brave exploits of Linda Lawless in the well-watched TV series.  Xena, a fictitious fighting female, became almost an overnight sensation when she appeared the the TV series Hercules, the Legendary Journeys.  This vaulted her into her own series in which, accompanied by her little bard friend, Gabrielle, showed her valor and bravery as she battled many monsters, both real and imagined, as her series (which ran from 1995 to 2001) became the most popular watched TV show in the world, bypassing Baywatch, which formerly held the title.
Best 4-Letter Dog Name Considerations
While, admittedly, it is not customary to refer to your new furry family member as "dog" for months on end, it is important to give her potential name some thought and even devote a bit of research time before labeling her with a moniker that will stick with her for life.  You could consider her color, breed history and any particular cute (or perhaps not so cute) habits or characteristics she may display.  For example, you might name a red or auburn colored dog Gini or Gigi (short for Ginger) or Cini or Cino (short for Cinnamon), or a black and white mix could be named Ashy  or Camo. Additionally, a brindle dog could be Brin or Bibi.  If you have a dominant dog, you could name him Boss, and a large breed could be named Hoss.  How many times have you seen a Great Dane named Tiny or Whee or a Teacup Chihuahua named Brut or Killer? As you can see, the possibilities are endless!  So, make it fun, take away all of the "barriers" and let your imagination run wild in search of that perfect name. A word of caution...to avoid embarrassment, you might want to consider what the name will sound like when you shout for her from across the ball field or the dog park or two blocks from home.  Also, it's a good idea to avoid choosing names which sound similar to or, when shortened, can sound similar to commands you might find yourself using as you train your furry family member.  Let the sky be the limit!
Male Best 4-Letter Dog Names
Votes
Name
Vote
8

Beau

A Siberian Husky, the lead dog of Will Stoneman in Iron Will

6

Yoda

Of Star Wars fame

6

Pepe

A black and white dog who resembles Pepe Le Pew from Looney Tunes cartoons

5

Tank

A well-built, solid and dependable canine sentry who guards the food bowl (and fridge?)

5

Kawa

This one is for the Kawasaki motorcycle lovers

5

Milo

Jim Carrey's cute little Jack Russell Terrier pet from the movie The Mask

5

Coco

Anyone out there a chocoholic?

5

Chas

To honor the yellow dog, Charlie B. Barkin from All Dogs Go to Heaven

4

Ladd

Shortened from Ladadog from the movie Please Don't Eat the Daisies

4

Bitt

For that little bit of a dog in your lap, a Yorkie or Maltese perhaps?

4

Zeus

The mythical Greek god of the sky and rain as well as supreme ruler of the gods

4

Reno

A Briard from the movie Top Dog

4

Rags

This could describe a mixed breed puppy or hybrid or even a rescued canine

4

Pete

Shortened version of Petey from the TV series The Little Rascals

4

Kent

This name could reflect an Ohio college you may have attended

3

Pips

Shortened from Pippin who was a Terrier mix in the British TV series Come Outside

3

Deek

For fans of the NCIS TV series, how about this one from the LA version of the series?

3

Dave

Are you into heavy metal music? How about this one for the lead guitarist in Metallica

3

Shep

To honor the Border Collie from the British children's show Blue Peter

3

Elmo

One of the most loved characters on Sesame Street

2

Adam

Is this your first dog? How about naming him after the first man?

0

Boss

For that dominate pack leader who governs the food bowl

0

Ashy

A good name for a salt and pepper colored dog

-1

Race

This moniker could fit a Greyhound, or other racing-type of canine

-1

Pnut

For a cute, cuddly fluff ball or maybe a Great Dane occupying so much of the sofa or bed

-2

Tige

Does anyone remember the Buster Brown shoe ads?

-2

Pele

Are you a soccer fan?

-3

Pjay

A play on words for that cuddly sleeping partner

-4

Logo

Does your pet have a distinctive marking or pattern in his coat coloring?

-4

Spot

From children's book, Dick and Jane, from which the phrase "see Spot run" emanated
Female Best 4-Letter Dog Names
Votes
Name
Vote
7

Xena

Great name for a brave and gutsy pup

7

Vici

A variation of Vicki or Victoria, meaning victory, great name of a dominant female

7

Mara

A multicultural name meaning bitter or a time

6

Lucy

Meaning "light" is moniker for character in Charlie Brown, the namesake for TV series I Love Lucy and the song Lucy in the Sky with Diamonds

6

Lady

A genteel female or the female canine lead in The Lady and the Tramp movie

6

Kate

A shortened version of Katherine, a great historical name, especially for an ancient dog breed

6

Bess

A shortened version of Elizabeth

5

Sisi

A Scottish name for the country of Scotland, which can be used for male or female

5

Lena

Famous Lena's: Lena Horne (singer), Lena Dunham from Girls, Lena Headey from Game of Thrones

5

Savy

A 4-letter version of Savannah

5

Rose

Another beautiful flower

4

Tina

Of Gilligan's Island fame

4

Etta

A shortened version of Henrietta

4

Lovi

Describes the "postage stamp" who attaches herself when she sleeps with you

3

Sage

A yummy spice that is frequently found in sausage but is also great in soups and sauces

3

Maya

A Siberian Husky from the movie Eight Below

3

Bree

A Gaelic derivative meaning power, strength, vigor and virtue

2

Lily

A beautiful flower

1

Bryn

A Welsh name for a boy or girl, meaning "hill"

1

Sami

Shortened from Samantha (or Samuel) and can be a unisex name

1

Rici

A unisex name meaning strong, happy or graceful

-2

Lacy

4-letter variation of Lacey, a very popular dainty name in the U.S. and Scotland

-2

Elly

Of The Beverly Hillbillies fame

-2

Abie

Another famous name from NCIS fame

-2

Pati

A four-letter variation of Patricia

-2

Demi

Are there any of Demi Moore's fans out there?

-3

Lois

A Greek name for "most desirable", kind of describes Lois Lane of Superman fame

-3

Lisa

A 4-letter variation of Elizabeth, an ancient name rich with history

-3

Fran

A British name which means "free one"

-3

Binx

A popular name for a variety of breeds as well as rescues and mixes
Community Dogs with Best 4-Letter Names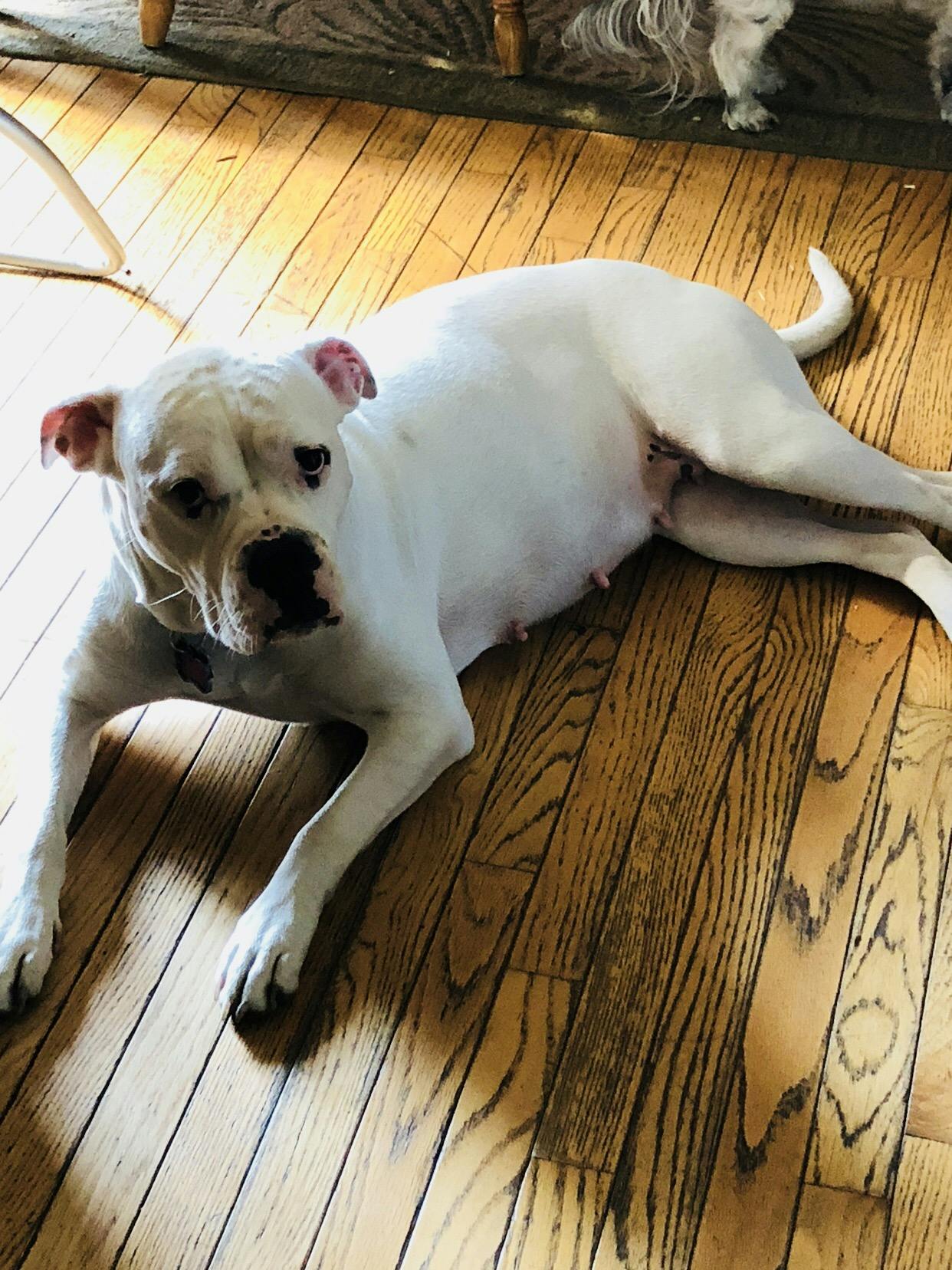 Bella
Female
American Bulldog
Capac, MI
We just liked the name and thought it fit her good..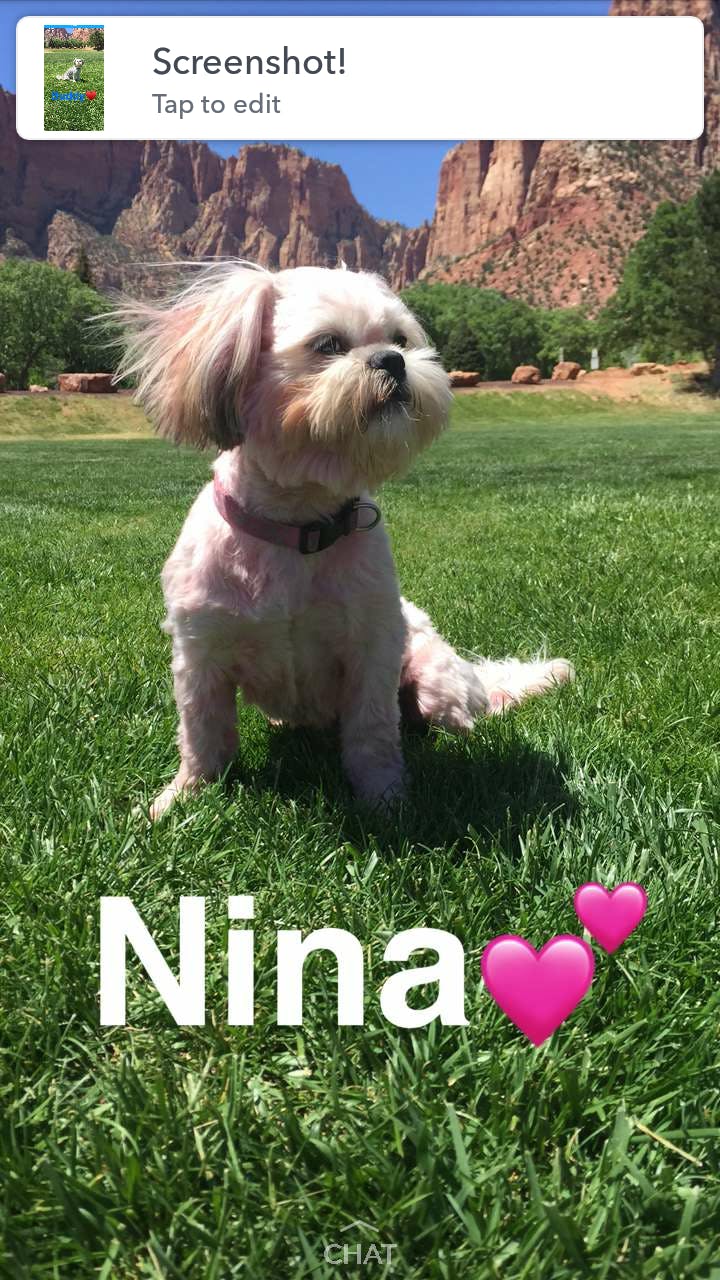 Nina
Female
Shih Tzu
Colorado City, AZ
Personality
Playfull and patient
She had her name when we got her from one of our relatives. I don't actually know how she got her name.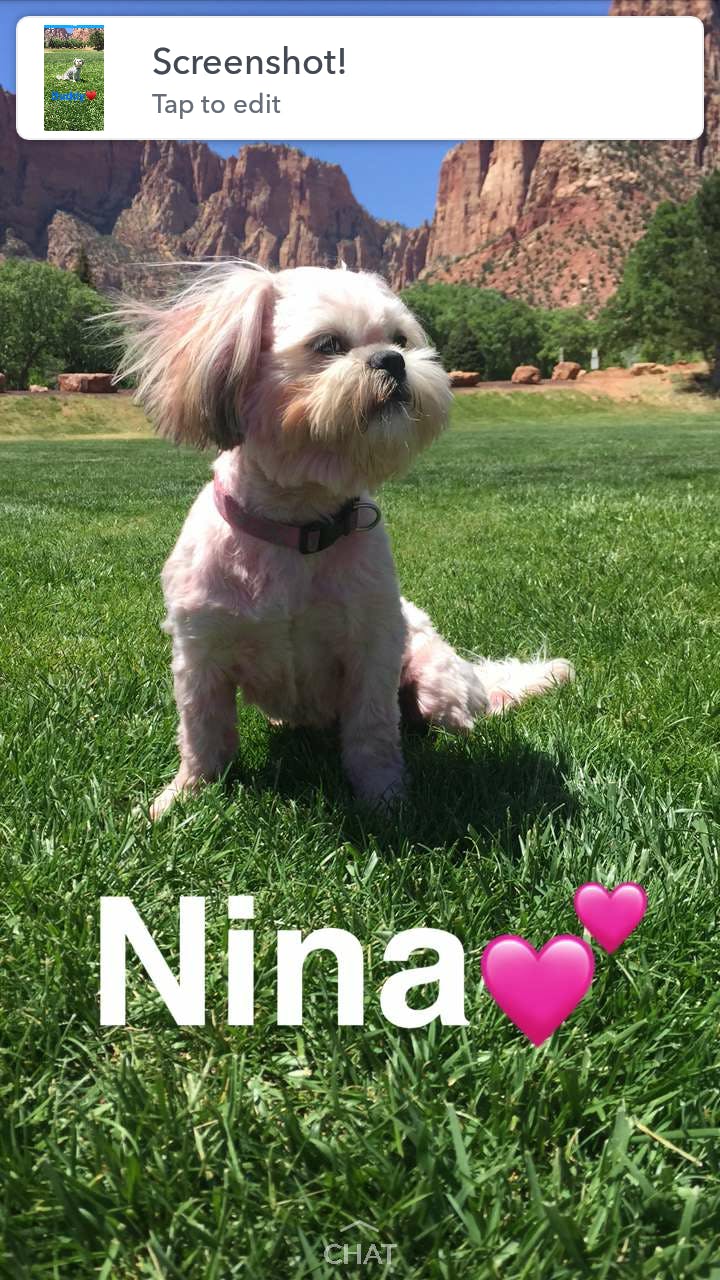 Nina
Female
Shih Tzu
Colorado City, AZ
Personality
Playfull and patient
She had her name when we got her from one of our relatives. I don't actually know how she got her name.