Introduction
A lot of breeds have made it to the White House as presidential dogs but the Black and Tan Coonhound owns the honor of being the first ever "first dog". A true American dog, the breed was developed in the southern part of the United States during the 18th century to be used for hunting. A cross between the Virginia Foxhound and Bloodhound, Black and Tan Coonhounds are specifically known for their ability to hunt raccoons and possums, although they are also skilled hunters of big game such as mountain lions, deer and bears. At present, they are rarely used for hunting purposes. Instead, the Black and Tan Coonhound has become a favorite home pet and everyday companion.
Black & Tan Coonhound Dog Names in Pop Culture
Featured Famous Black & Tan Coonhound Dog
Hubert
Black and Tan Coonhounds are not as popular as other hound-type dogs when it comes to pop culture. However, the breed remains a well-known breed in the United States due to its historical significance. George Washington, the first president of America, played a huge role in the development of Black and Tans and made the breed prominent during his term. Being an avid fan of hunting, Washington has always found it important to have a hunting companion who can track the scent of small, fast animals and at the same time be sturdy and agile enough to take on bigger animals. This is why Washington had his own pack of Black and Tan Coonhounds, named Taster, Tipsy, Tipler and Drunkard, in his Mt. Vernon home.
Another historical figure known for his appreciation for Black and Tan Coonhounds is Thomas Jefferson, the third United States president. A hunting enthusiast as well, Jefferson believed that his Coonhound is one of the best all-around dogs for hunting and companionship. Like Washington, he had his own pack of Black and Tan Coonhounds residing in his home in Monticello along with several other dogs.
Since only a small percentage of the country's population take up hunting and tracking as a hobby, the Black and Tan Coonhounds are not as visible compared to other dog breeds. However, there are still a number of features involving the breed that are seen in various forms of media. In fact, their long floppy ears, droopy jaws and overall look make for a charming image, one that is often seen in film and commercials. Among the most prominent films to feature a Black and Tan Coonhound in a starring role is the 1999 direct-to-video film entitled The Duke.
The Duke is a British-Canadian film that is centered on a philanthropic duke of Manor and his dog, a Black and Tan Coonhound named Hubert. When the duke dies in the film, he leaves his Scottish country mansion to his dog and his other properties to his American niece, named Charlotte, much to the annoyance of his scheming nephew, Cecil. Believing that his uncle's money is being wasted on helping the less fortunate, Cecil tries to come up with ways to get the inheritance for himself. Throughout the film, Charlotte starts to fall for a laborer and Cecil puts in effort in trying to give Hubert a bad name so that he can acquire his uncle's wealth. Although the film was only a minor success, the loyalty and loving nature of Black and Tan Coonhounds were showcased by Hubert throughout the film.  
Because of their amiable nature, the breed is also frequently featured in training videos for K-9 units and in drug awareness campaigns for children. 
Black & Tan Coonhound Dog Name Considerations
Acquiring a new dog to bring home to your family is always an exciting thing to look forward to. One of the first decisions you have to make after getting a new pup is the name. Remember that the name you choose will be the same one that your pooch will carry forever, so you have to pick wisely.
One way to choose a name is to relate it to your dog's attributes. For a breed like the Black and Tan Coonhound, the name options are endless. You may go for a name that highlights the breed's coat color, which is, you guessed it, black and tan. Other than the coat, the breed has several other physical traits that you may use for inspiration, including a medium-sized build, long ears that droop down to the neck and long, muscular legs.
Aside from the physical characteristics, the Black and Tan Coonhound also has behavioral qualities that are worth mentioning. They are calm and reserved, especially around strangers. However, when their hunting instincts kick in, they can be extremely alert and independent.
Another simple consideration for choosing a name for your dog is the origin country. The Black and Tan Coonhound is a full-fledged American dog. Choosing a name that pays homage to the United States and its history and culture would be a great fit for your dog. 
Male Black & Tan Coonhound Dog Names
Votes
Name
Vote
2

Baxter

English name meaning "baker"

2

Teddy

Nickname of Theodore Roosevelt, 26th US president

1

Abe

Nickname of 16th US president Abraham Lincoln

1

Brendon

Gaelic name meaning "prince"

1

Sammy

Pet form of "Sam", as in Uncle Sam

1

Eric

Norse name meaning "eternal ruler"

1

Ford

An American car manufacturer

1

Scruffy

Someone shabby or untidy

1

Patriot

Someone who actively supports their country

1

Floppy

To move in a loose or limp way

1

Maximus

Means "greatest" in Latin

1

Caleb

Hebrew name meaning "a dog; faithful"

1

Shadow

A dark shape produced by a body by coming between a surface and ray of light

0

Boomer

Something large of its kind

-1

Trapper

A person who traps wild animals

-1

Washington

After George Washington, first president of the US

-1

Gunner

A person who hunts game using a gun

-1

Bruno

From the Old German "Brun", which means "armor"

-1

Attila

Gothic name meaning "little father"

-1

Monty

Diminutive of "Montgomery", which means "mountain belonging to the ruler"

-1

Damien

Greek name meaning "to tame"

-1

Scamp

A person who is mischievous in an amusing way

-1

Truman

After 33rd US president Harry Truman

-1

Thomas

After 3rd US president Thomas Jefferson

-1

Buckshot

The course lead shot used in shotgun shells

-1

Bosco

Italian saint that means "from the woods"

-1

Kahlua

Coffee-flavored liquor

-2

Remi

From "Remington", which means "from the raven farm"

-2

Hunter

Someone who hunts

-2

Arlo

Old English name meaning "fortified hill"
Female Black & Tan Coonhound Dog Names
Votes
Name
Vote
2

Sadie

Hebrew name meaning "princess"

2

Zoe

Means "life" in Greek

2

Sierra

Irish name meaning "dark"

2

Bella

Means "beautiful" in Italian

2

Pepper

A black spice made from dried peppercorns

2

Kali

Sanskrit name meaning "the black one"

2

Heidi

German name meaning "noble"

2

Liberty

After the Statue of Liberty, a famous American landmark

2

Luna

Means "moon" in Latin

2

Cleo

Greek name meaning "glory"

2

Eleanor

After former first lady Eleanor Roosevelt; Greek name meaning "shining one"

0

Honey

A sweet yellow-brown fluid found in flower nectars

0

Bailey

English name meaning "steward"

0

Zara

Means "princess" in Russian

0

Fudge

A soft candy made out of butter, sugar and milk

0

Brooklyn

A borough in New York

0

Reine

Means "queen" in French

0

Zia

Arabic name meaning "splendor; light"

-2

Siouxsie

Hebrew name meaning "lily rose"

-2

Huntress

A female who excels in hunting

-2

Jett

A black gemstone

-2

America

The United States of America

-2

Bonamy

French name meaning "good friend"

-2

Prue

Diminutive of "Prudence", which means "good judgment" in Latin

-2

Noir

Means "black" in French

-2

Juno

Queen of the heavens in Roman mythology

-2

Artemis

Greek goddess of the hunt

-2

Malu

Means "peace" in Hawaiian

-2

Kohana

Native American name meaning "swift"

-2

Harriet

English name meaning "home ruler"
Community Dogs With Black & Tan Coonhound Names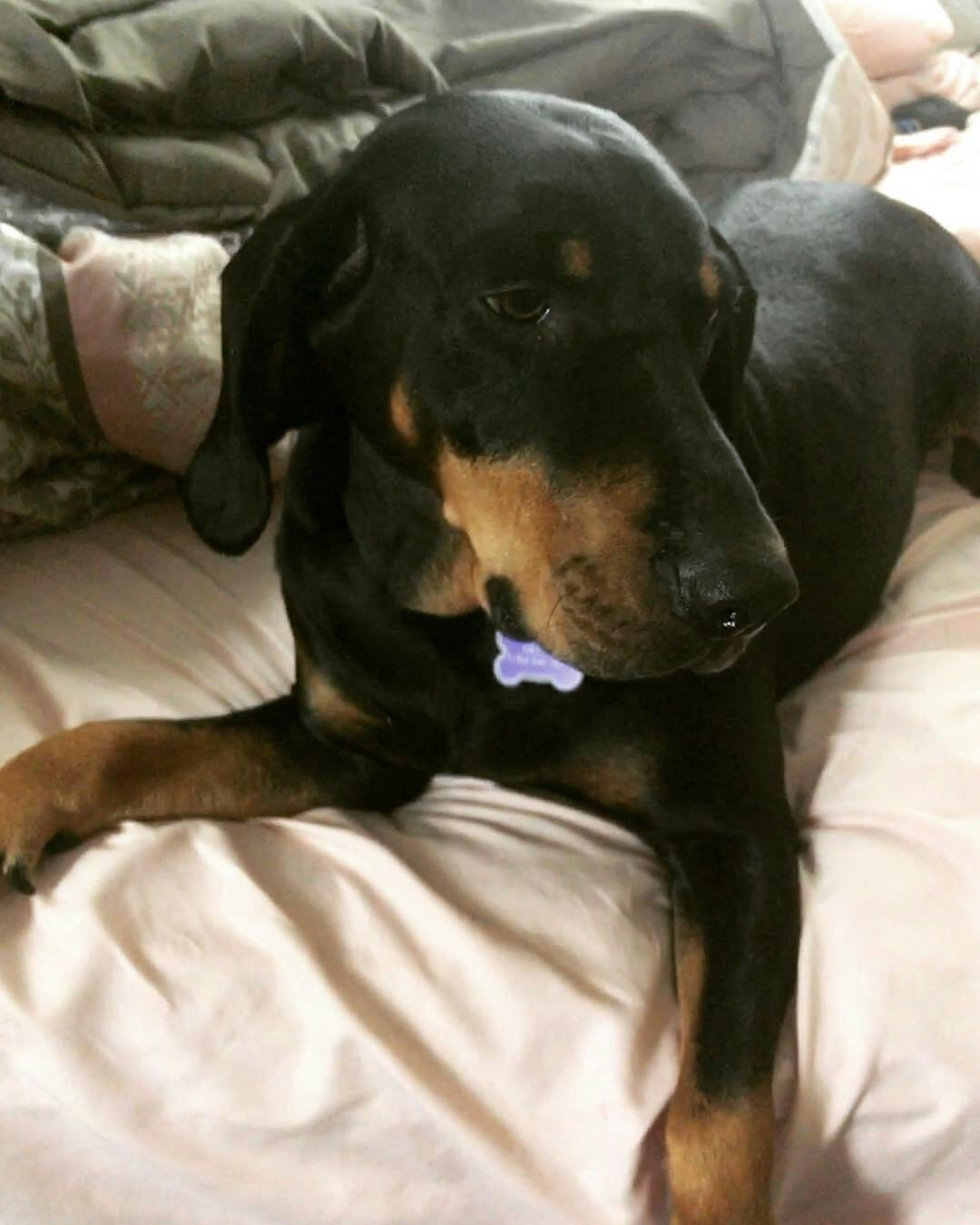 Peach
Female
Black and Tan Coonhound
Buffalo, MN
Personality
Lovable
Stubborn
Lazy
Adobted and peach was giving along with my other dog Bowser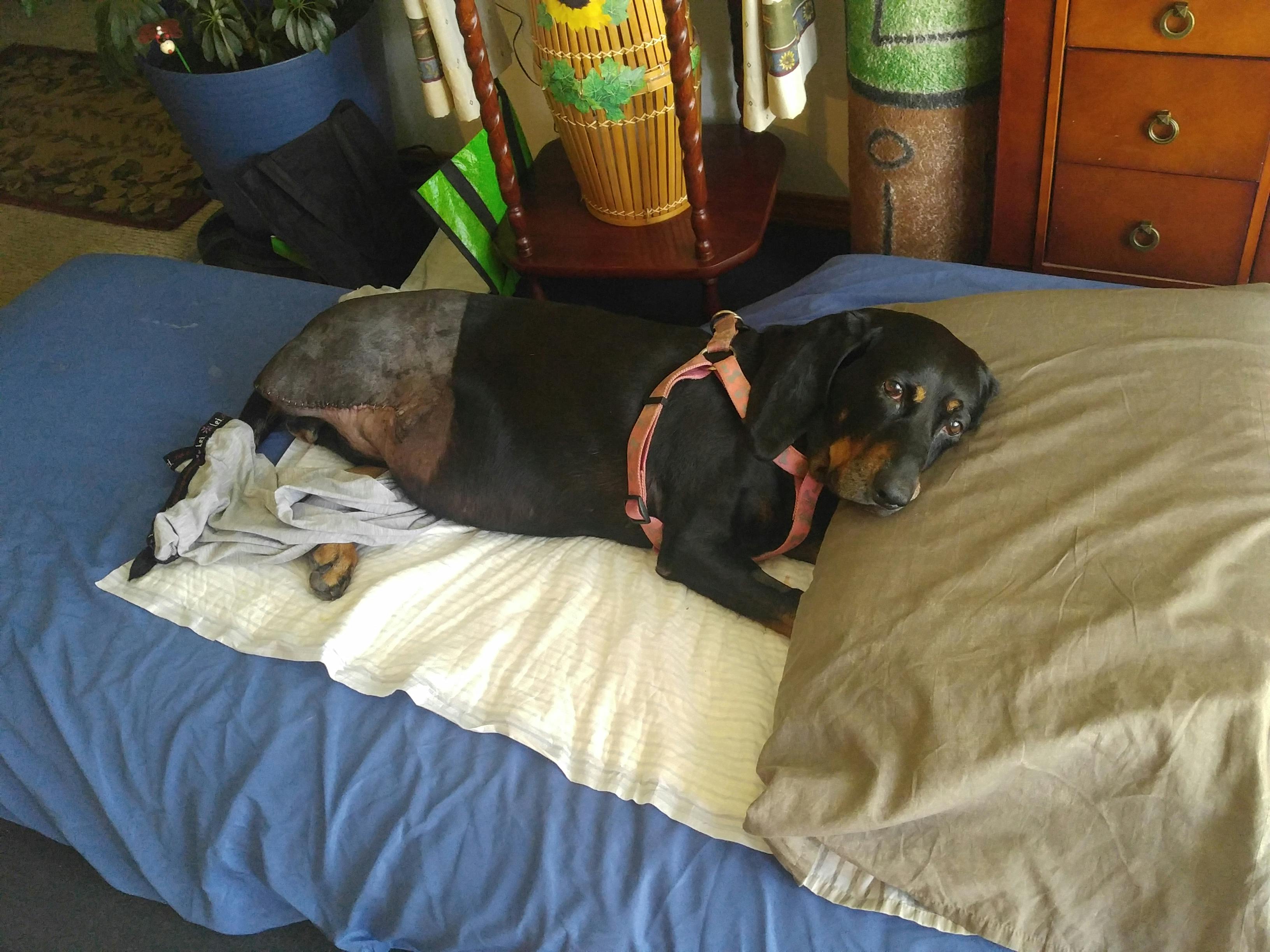 Annabell sissy poo
Female
Black and Tan Coonhound
Post Falls, ID
Personality
Calm sweet interactive loving
She just fits all the names we call her and she loved being called all of them