Introduction
The color blue is usually associated with calmness, cleanliness and stability. Blue is the color of the sea and the sky, which helps bring about a sense of tranquility. This is why a lot of people like the color blue. Even for pet owners, a blue dog is a unique choice. There are certain dog breeds with blue coats, such as the Blue Bay Shepherd, Italian Greyhound, Australian Cattle Dog and Thai Ridgeback, among others. However, this "blue coat" is more of a gray or silver shade as opposed to a striking blue color. In any case, these blue dogs are still impressive looking and are definite eye-turners. 
Blue Dog Names in Pop Culture
Featured Famous Blue Dog
Blue
Blue dogs are not as frequently featured as compared to their yellow, black or white-coated counterparts. However, there are a handful of pop culture references involving blue dogs. One of the most iconic portrayal of a blue dog in recent pop culture is in the children's show Blue's Clues, from Nickelodeon. The show, which first aired on September 8, 1996 is a live-action educational show and was hosted by Steve Burns.
In Blue's Clues, Steve and his dog present a puzzle to the viewers of the show. Several hints are left behind by Blue, which she marks with her paw prints. Steve and the viewers go on a "scavenger hunt" in order to find these clues and solve the puzzle. Along the way, Steve presents a series of mini-games which are related to the main puzzle. He also goes through magical doorways, does the "Blue Skidoo" to warp into another place, and meets a bunch of other characters along the way. He also receives a mail, an action that warrants its own song called "Mailtime". Towards the end of the show, when Steve and the audience have collected all three of Blue's clues, they go back to the living room where Steve sits down on the "Thinking Chair". While in the chair, Steve asks the audience's help to try and piece together the clues and solve the puzzle. Most sequences of the show have their own songs, including the solving of the puzzle in the thinking chair and when Steve bids goodbye to the audience.
Blue's Clues was a major win for Nickelodeon and became one of its most successful and longest-running shows. The producers of the show based the show's format on the viewing habits of children and made sure that the audience would have major involvement in the show. The style of the show also resembled a storybook, which appealed to kids. Moreover, Blue's Clues was among the first shows to have the American Sign Language integrated into its content. The show's success garnered them several nominations and awards, including nine nominations from the Primetime Emmy Awards. The phenomenon also spawned a live action production in 1999 and a later spin-off, called Blue's Room, in 2004. Blue's Clues helped make Nickelodeon a renowned name in the animation network industry. Not only that, Blue became a household name and remains to be one of the most beloved and iconic canine characters in pop culture to date.
Blue Dog Name Considerations
One of the privileges of owning a new dog is coming up with a new name for them. One of the most straightforward ways to come up with a new name is to use the dog's coat color as inspiration. Obviously, for blue dogs, a name that is reminiscent of their coat color is a good choice. Some good name ideas for a blue-coated dog include "Sky", "Ash" or "Glacier".
Of course, you may choose to look at the other attributes of your dog when brainstorming for a name. It may either be based on your dog's build, size, markings, country of origin, personality and even unique quirks that your dog may have.
Another thing to consider is that dogs only usually remember the first one or two syllables of a word. Therefore, giving your dog a long name might not make sense in the long run, given that they would not be able to remember it. The best solution would be to choose a short name, with a maximum of two syllables. If you already have a longer name in mind that you really want to give to your dog, make sure that there is a shortened form that you can use as a nickname.  
Votes
Name
Vote
3

Indigo

The color of the deep midnight sky

2

Midnight

The middle of the night

2

Topaz

A kind of gemstone, usually in color blue

1

Neptune

A planet known to be of blue color; also the Roman god of the sea

1

Slate

A kind of stone that is blue-gray in color

1

Marlais

Means "blue" in Welsh

0

Dusty

A grayish shade of color

0

Glacier

A moving mass of ice

0

Jaylin

The blue color of the jay bird

0

Bleu

Means "blue" in French

0

Oakley

Variation of "okeley", which means "blue sapphire"

0

Ice

Frozen water; usually associated with the color blue

0

Smoke

A vapor usually emitted from a burning object

0

Cerulean

Deep blue in color

0

Montana

A place in the US known for producing sapphires

0

Yukon

A federal territory in Canada

0

Hinto

Native American name meaning "blue-haired"

0

Navy

A dark blue color

0

Yahto

Native American name meaning "blue"

0

Steel

A strong bluish-gray alloy

0

Kalter

Means "blue" in Albania

0

Sini

Means "blue" in Finnish

0

Zydra

Means "light blue" in Lithuanian

0

Rain

Precipitation coming from the sky

0

Cloud

A mass of condensed water in the sky

0

Carbon

Chemical element usually appears in graphite form

0

Nilesh

Hindi name meaning "Blue God"

-1

Caribbean

The name of a sea near the West Indies

-1

Granite

A type of hard, igneous rock

-1

Cobalt

A chemical element; also refers to a shade of blue
Votes
Name
Vote
1

Sapphire

A blue gemstone

1

Celeste

French name meaning "heavenly"

1

Doli

Native American name meaning "bluebird"

1

Neelja

Hindu name meaning "blue lotus"

1

Skylar

English variation of the name "Schuyler"

1

Azul

Means "blue" in Spanish

0

Azure

A bright blue color

0

Sky

The region of atmosphere seen from earth; also a shade of blue

0

Aqua

Means "water" in Latin; also a light blue-green color

0

Merle

A kind of blue coat

0

Aoki

A kind of blue evergreen tree

0

Misty

Covered or full of mist

0

Cyan

Derived from the Greek word "kyanon", which means "greenish blue"

0

Fairy

Shortened version of "Fairuza", which is a Turkish name meaning "turquoise"

0

Atasi

A type of traditional blue flower

0

Capri

A deep sky blue; also the color of the Mediterranean sea

0

Teal

A shade of blue green

0

Sitka

A city in Alaska

0

Juneau

Capital city of Alaska

0

Amrin

Arabic name meaning "blue sky"

0

Grizzy

Pet version of "Griselda", a German name meaning "gray battle maiden"

0

Mingan

Native American name meaning "gray wolf"

0

Tiffany

A renowned jeweler known for their blue box

0

Lapis

A kind of bright blue stone

0

Han

A type of blue pigment created in China

0

Nilam

Muslim name meaning "blue sapphire"

0

Livia

Derived from the Latin word "lividus", which means "blue"

0

Meena

Hindi name referring to a blue stone

0

Bluebell

A kind of blue flower

0

Dawn

The first sign of light in the sky; the period before sunrise
Community Dogs With Blue Names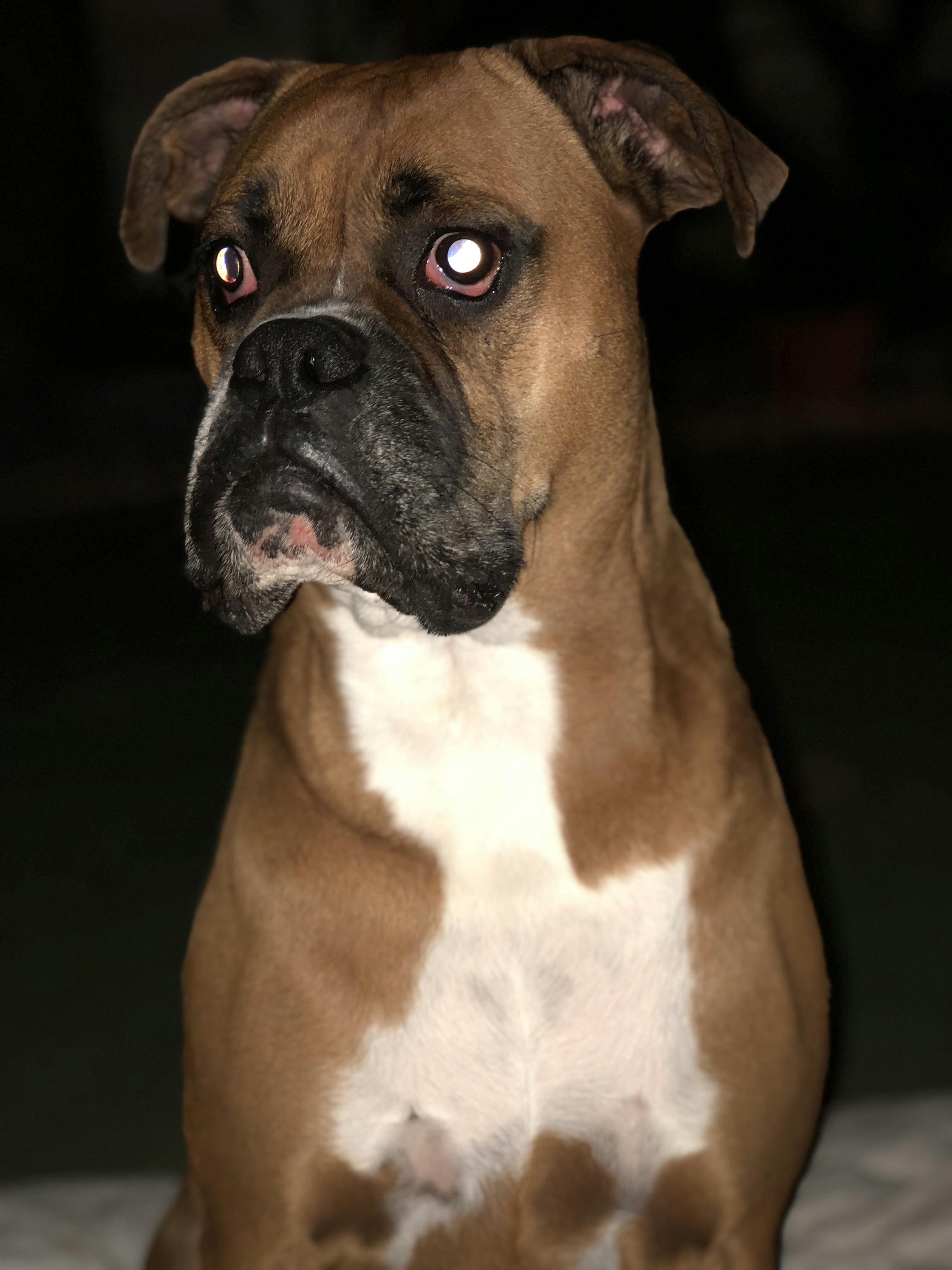 Bandit
Male
Boxer
Cleveland, AR
Personality
fun , silly , crazy
We had a dog named Smoke and from the movie "Smokey and The Bandit" is how we got the name "Bandit".