Introduction
The Blue Heeler, not to be confused with the Texas Heeler, is a herding dog who was developed to be a hardy dog in the tough outback of Australia. He was bred to help drive livestock from one grazing area to another. He originally belonged to those workers known as "drovers." He was bred not only to perform his job, but also to withstand the heat and dangerous terrain of the Australian outback. His main job is to nip at the heels of the livestock who, on their own, might choose to stand still rather than keep moving toward market or new grazing pastures.
Blue Heeler Dog Names in Pop Culture
Featured Famous Blue Heeler Dog
Dog
In the late 1970s and early 1980s, the
Mad Max
series of movies was quite popular. Certainly, with up and coming actor Mel Gibson as the lead actor, the
Mad Max
movies drew a diverse audience. A dystopia,
Mad Max
tells the story of life after an apocalyptic event that has left the highways of Australia little more than a violent, criminal battleground. Once a policeman before the end of civilization, Max wanders these highways scavenging for food and shelter. Along the way, Max comes in contact with a traditional Australian dog, the Blue Heeler (which is also known as an Australian Cattle Dog). Although his name could be a tad more creative, Max begins to refer to his canine companion as, simply, "Dog." 
Both Dog and Max are lonely. It is only natural that the two would become fast friends in the post-apocalyptic era of the Mad Max movie.  

Choosing a dog to portray Dog (sometimes referred to as "Dinki-dog") was not an easy task. Over 100 dogs were auditioned before the perfect "Dog" was chosen. (One should also note that, at first, the director of Mad Max wanted to cast a three-legged dog for the part of Dog. However, finding a three-legged dog that had the proper training to "act" proved quite difficult, so the director accepted the fact that he would need to hire a four-pawed actor.) Oddly enough, the dog that was chose to play Dinki-dog was a two-year-old Australian Cattle Dog who was in a local pound; he was scheduled for euthanasia just prior to being chosen for the part of Dog. This fortunate fellow was found on a visit to this pound, located in Yagoona. While there, the director threw a rock; the potential Dinki-dog was watching the man, and he fetched and brought the rock back to the director. While the director thought this made the dog special, it was discovered that the dog played a form of fetch with anyone who would engage him. Perhaps he was practicing for his great role all along! 

Because the Australian Cattle Dog had not had proper training, there were some issues once filming began. At times, the dog would become scared prior to filming (certainly, all the vehicles and cameras and other technical props were overwhelming for a dog not used to them). Eventually, the crew learned if they put cotton in the dog's ears to muffle the sound of loud engines, the dog was no longer scared. At the completion of the filming, all the members of the movie crew wanted to adopt the dog, but he eventually went home one of the stunt coordinators. 
Blue Heeler Dog Name Considerations
The Blue Heeler originates in Australia, a country (and continent!) known for its original way of living. In Australia, you cook chicken over the "barbie" rather than slow-cook it in a smoker or Bar-B-Que. One does not say "Good morning;" he or she says "G'day, Mate!" Certainly, names popular to Australia would make great dog names for a dog originating in that country. Popular male names in The Land Down Under are Angus, Banjo, Henry, and Lachlan (which can be shortened to the nickname Lockie). Female names popular in Australia are Sheila, Poppy, Matilda, and Alice (which is also reminiscent of the Alice Springs area on the continent of Australia).
Another inspiration for Blue Heeler names concerns names that are inspired by the country of Australia and its extraordinary culture. One source for these names might be the Aboriginals of Australia. The Aboriginals indigenous to the continent are the oldest living culture of its kind worldwide. Alinta, Bindi, and Jedda are all great Aboriginal female names for your Blue Heeler. Marlee, Merindah, and Daku are unique names for your male Blue Heeler. Finally, a name that isn't very creative, but is inspired by the dog itself is the name "Blue" for your blue-merle patterned Heeler. 
Male Blue Heeler Dog Names
Votes
Name
Vote
9

Blue

A rather obvious name for a Blue Heeler

5

Kiah

Meaning "the beautiful place;" it is also a two-syllable name (great for training)

3

Jack

A traditionally popular name for Aussie boys

3

Bailey

A trusted guard dog; derived from the term "bailiff"

2

Bo

A great name for a working dog; meaning "handsome"

2

Storm

A great name for an uncontrollable dog

1

Zip

The Blue Heeler which played a part in The Last of the Dogmen

1

August

Meaning "exalted one;" this is also a great, short name for training purposes

-1

Banjo

An instrument, also a popular male name in Australia

-2

Syd

As in Sydney, the capital city of Australia

-3

Buddy

A welcome friend and messenger; the Blue Heeler bonds to its own

-3

Frankie

A derivative of Franklin, meaning one who owns property

-3

Malcolm

Malcolm Young, a member of AC/DC and a native Australian

-4

Ned

Refers to the outlaw Ned Kelly

-4

Angus

Scottish in origin, but nevertheless a very popular name in the latest Australian polls

-4

Taz

The Looney Toons character is from Tasmania, which is part of the continent of Australia

-5

Dog

The Australian Cattle Dog featured in Mad Max movies

-5

Lachlan

Can be varied by nicknaming the dog Lockie

-5

Henry

Many English kings were named Henry; Australia was once an English penal colony

-5

Nipper

The Blue Heeler motivates cattle to move by nipping at their heels
Female Blue Heeler Dog Names
Votes
Name
Vote
3

Ziva

Reminiscent of "diva," meaning young, energetic, and beautiful

2

Belle

The Blue Heeler is often a very beautiful dog

1

Tess

This name means "to harvest"

1

Tansy

A flower that is related to the pansy

0

Amarina

This name means "rain," it deals with the dog's outdoors purpose

0

Coorah

An Aboriginal word meaning woman

0

Talia

This name means "surrounding water"

0

Chloe

This name refers to one who is amazingly talented

0

Lola

This name means "princess of all things"

0

Skye

As in "blue sky" a reflection of the blue merle coat of the Blue Heeler

0

Lolly

This name can either be a shortening of "lollipop" or money

-1

Molly

This name is a derivative of Mary, and it means bitter

-2

Bikkie

A cookie or dog biscuit

-2

Jarrah

This Aboriginal word describes a type of eucalyptus tree

-2

Sheila

An Australian slang term for a woman

-2

Aster

A name referring to the flower of the same name

-2

Sunny

Has to do with the sweet disposition of the Blue Heeler

-2

Bluebell

Refers to the blue merle pattern of the Blue Heeler

-2

Berry

As in a "blue" berry

-3

Roo Roo

A sound that a dog might make
Community Dogs with Blue Heeler Names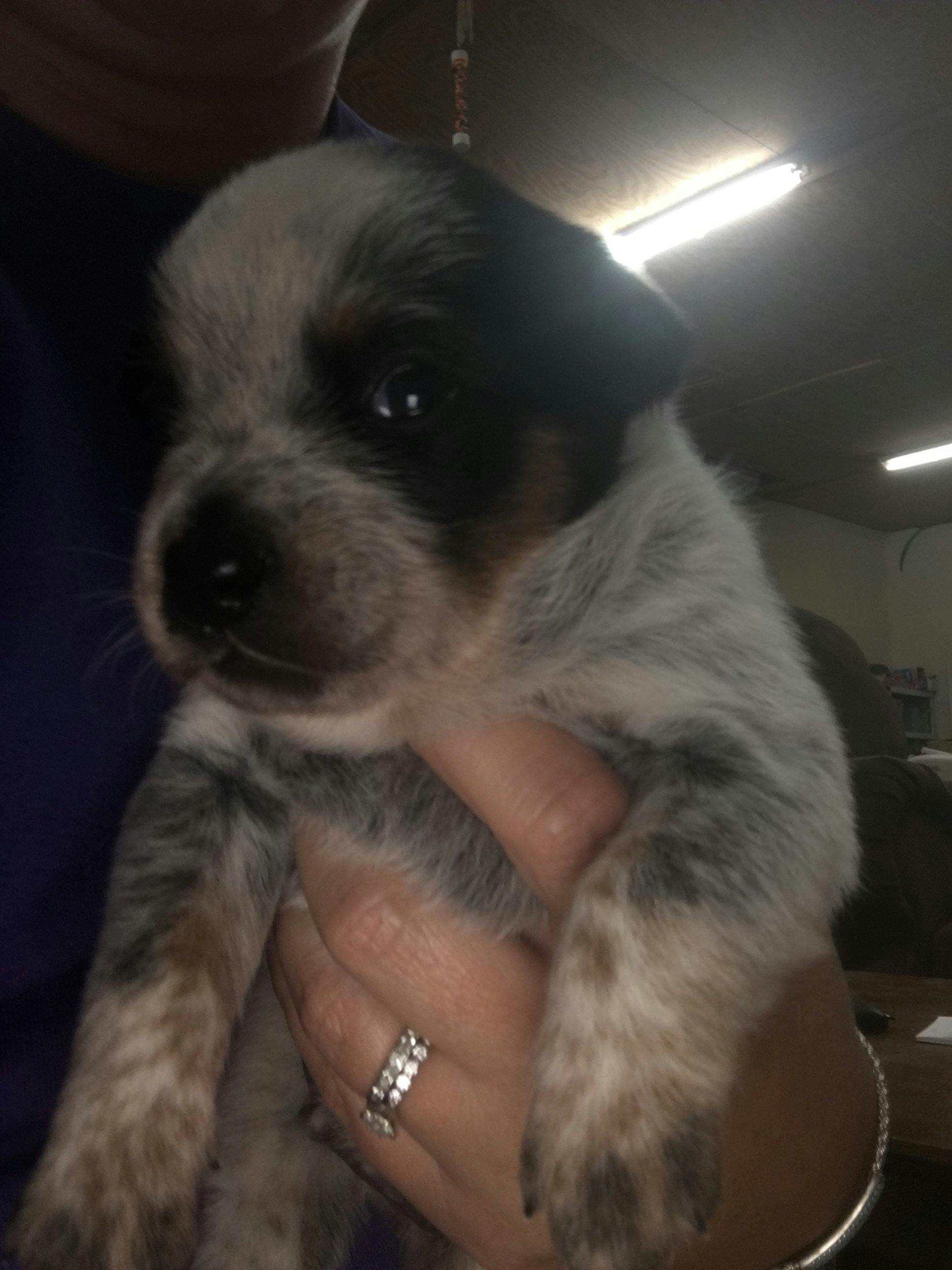 Bandit
Male
Blue Heeler
Tignall, GA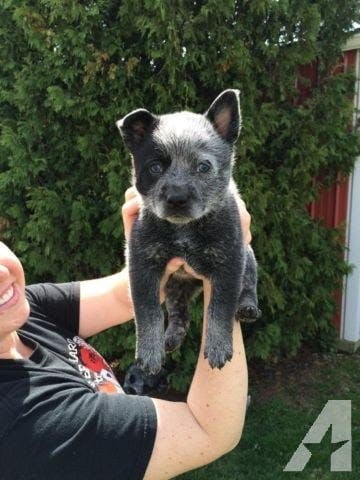 Bella
Female
Blue Heeler
Oklahoma City, OK
we got her from a paraide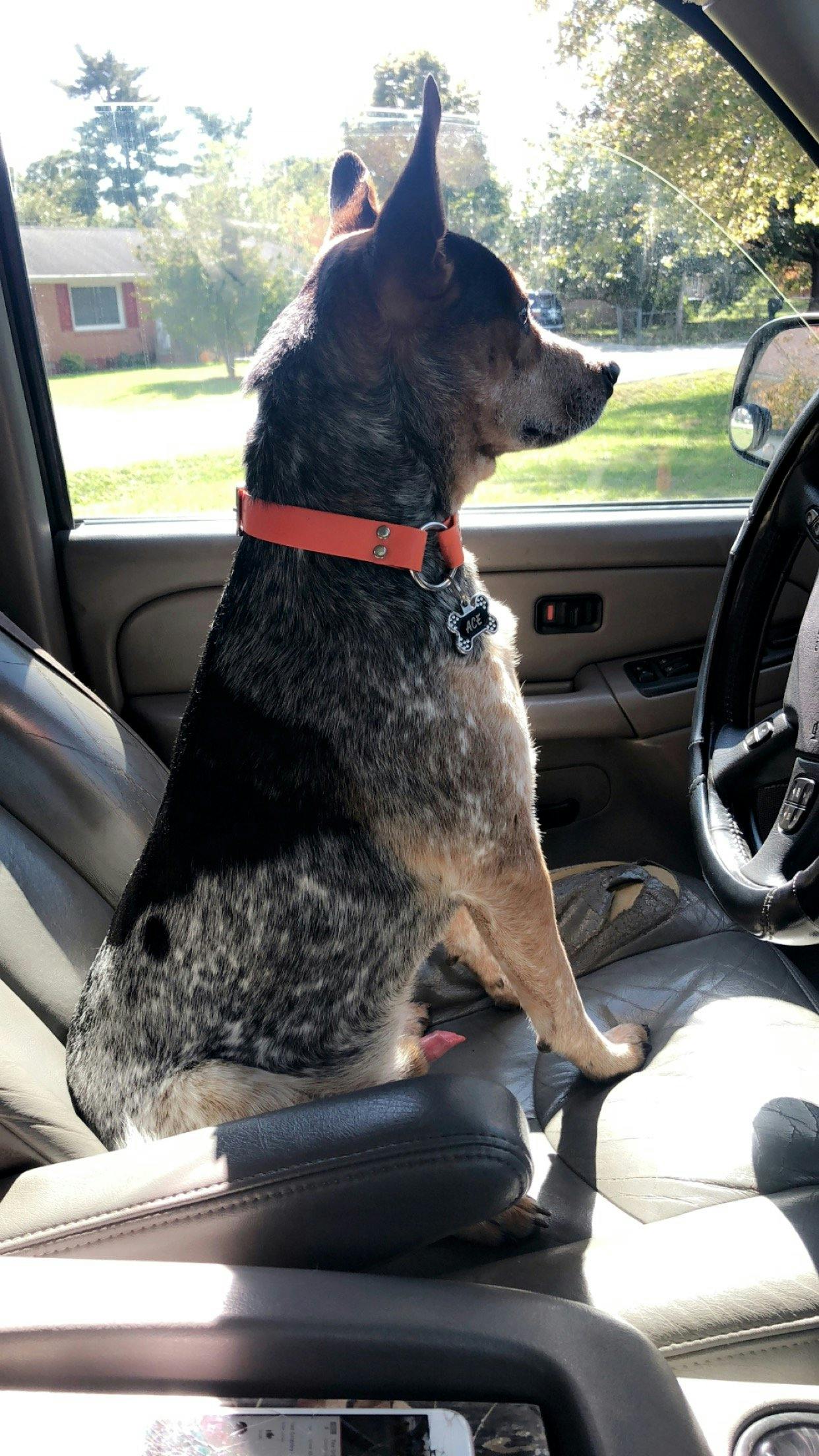 Ace
Female
Blue Heeler
Hopkinsville, KY
Just always liked the name ace.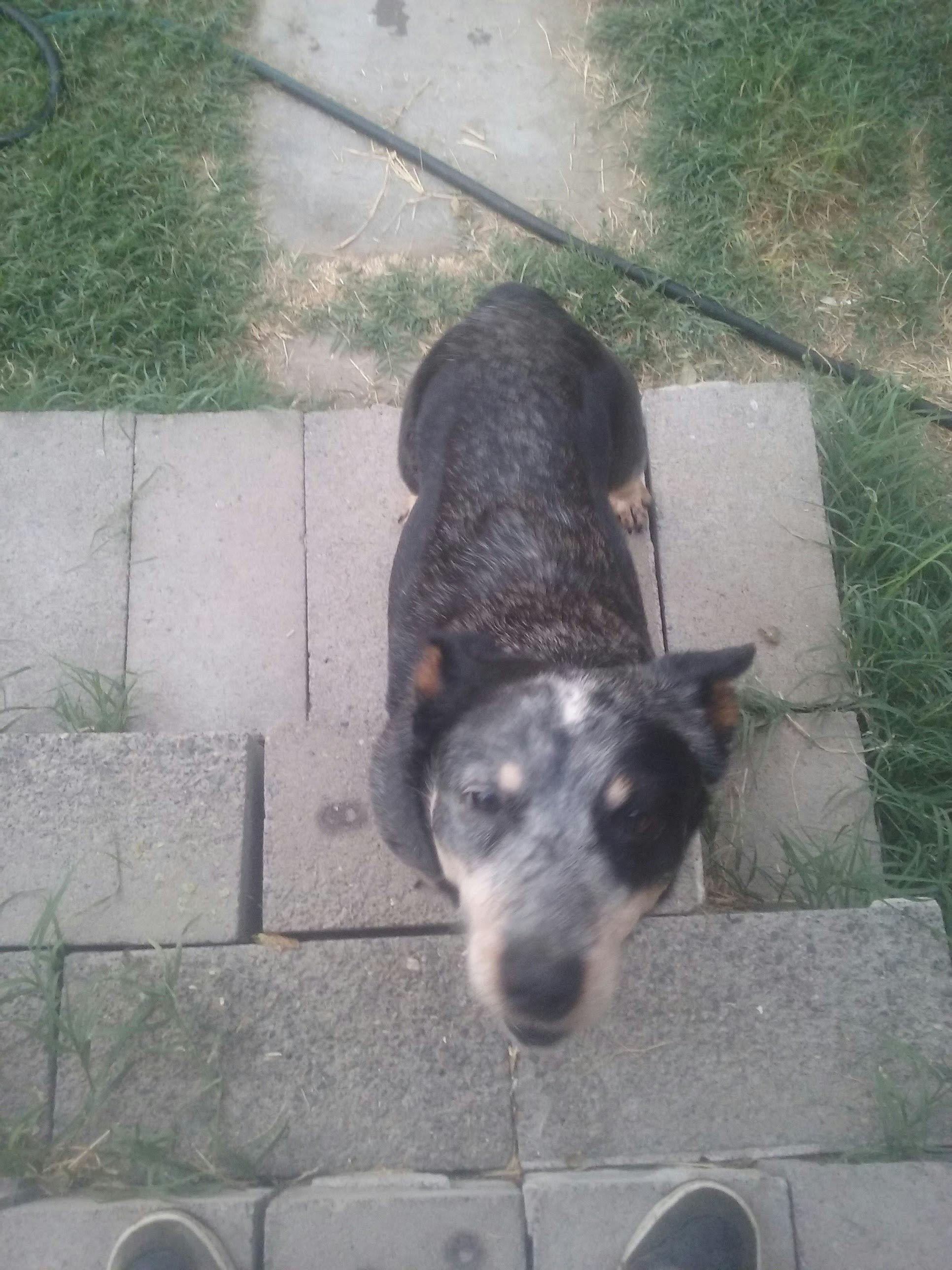 Bb
Female
Blue Heeler
Outlook, WA
BB's name came from her previous owner BarBara