Introduction
The Border Terrier belongs to the popular terrier group. They have a distinct following as well – in fact, it's the United Kingdom's tenth most popular breed and the most popular terrier overall according to Britain's Kennel Club in 2016! These long-legged terriers were bred as herders originating from the farms of the UK. Their hunter nature is balanced by their friendly demeanor, making them a popular family pet. They are a perfect companion for kids as they are hardly aggressive but very energetic, often giving chase to small game and setting off to venturesome strolls. While Border Terriers can be troublesome because of their stubbornness, they live to please and are encouraged by praise and kindness!
The short wisps of wiry fur all over its face and body are some of its most popular traits, complementing their carefree and adventurous personalities. The structure of their face resembles that of an otter, making them even more adorable. Their distinct terrier body is small and can fit through lots of nooks and crannies. With these traits together with their natural wanderlust and curiosity, there is never a dull day with a Border Terrier in the household! You'll definitely have fun picking a name for this free-spirited breed.
Border Terrier Dog Names in Pop Culture
Featured Famous Dog with a Border Terrier Name
Baxter
Will Ferrell's laugh-out-loud comedy blockbuster, The Anchorman, owes much to its furriest character – his talkative sidekick and best friend, Baxter. He was so popular that the role was expected to make an appearance in the sequel a decade later! Unfortunately, Peanut had passed away and had to be replaced with a dog named Quince. Despite this change, the beloved role of Baxter lives on in two films.
Peanut started the iconic role with the portrayal in the 2004 film. Baxter's Spanish-speaking, pajama-wearing sass got quite a number of laughs from movie-goers, resonating with dog lovers. His ridiculous predicament being thrown off the San Diego-Coronado bridge and making a miraculous comeback to save the day at the end of the movie made him a movie crowd favorite. It also helps that he is super adorable, of course! Peanut's passing in 2010 was commemorated in the Los Angeles Daily News and told of his story: he was actually a shelter pup taken from the Los Angeles Animal Services East Valley Shelter. He left a full life indeed, making many audiences laugh and clap before his death.
Quince was actually a newcomer to the acting industry when he was cast in the famous role, only having performed onstage on The Grinch as the titular character's dog. Quince, just like Peanut, was rescued from a shelter and found wandering the streets, according to People in their interview with the trainer, Ray Beal. In the 2014 film, he showed an innate acting ability with his incredibly easy temperament and onscreen chemistry with Will Ferrell. It's a doggy rags-to-riches story that will warm anyone's heart.
The stories of Peanut and Quince inspired a program called the Baxter Burgundy Scholarship for Classy Dogs, a partnership with Rachel Ray's Nutrish brand of natural dog and cat food. In 2013, they ran a campaign to donate money for the San Diego Humane Society, which was $1 for every like on their Facebook page. The influential Border Terriers helped raise the money for the animal-focused non-profit.
The names Baxter, Peanut, and Quince are all wonderful names for a Border Terrier. Each of these names are full of personality, just like the small but fearless dogs that own them.
Border Terrier Dog Name Considerations
Suitable names for the Border Terrier would factor in their independent and bold spirit. Their scruffy, wiry haired look, small stature, loose coats and lithe bodies bring to mind the names of famous adventurers. "Indy" from Indiana Jones and "Lara" from the Tomb Raider series are short and sweet names perfect for our intrepid furry friends, aren't they? A name with a sharp and snappy sound that's easy to shout out and call would be very useful for this stubborn yet adorable pup, indeed! We've also included famous explorers in history and fiction as a theme in the list.
Terriers are well known to be family pets, and they are often given human names to emphasize the bond that the dog creates with its family. More creative names would be inspired by the Border Terrier's roots as a herder, hunter, and guardian. Thankfully, there is a multitude of masculine and feminine names that meet these considerations! Our top 30 for each are listed below.
Male Border Terrier Dog Names
Votes
Name
Vote
2

Loki

After the Norse god of mischief

2

Jasper

"Treasurer" in Persian

1

Xander

"Protector of men" in Greek

0

Marco

After Marco Polo, the Italian merchant and explorer

0

Jack

After Jack Sparrow, the protagonist of The Pirates of the Caribbean series of movies

0

Edward

"Rich guard" in Old English

0

Harlan

"Hare land" in Old English

0

Chase

Huntsman

0

Liam

"Resolute protection" in Irish

0

Parker

"Keeper of the park" in English

0

Rocket

Space travel-inspired name

-1

Baxter

After Ron Burgundy's sidekick from the movie The Anchorman (2004)

-1

Alec

"Protector" in Greek

-1

Fremont

"Free man" in French

-1

Kai

"Keeper of the keys" in Welsh

-1

Titus

"Pleasing" in Roman

-2

Indiana

After the intrepid protagonist of the movie Raiders of the Lost Ark

-2

Nathan

After the professional treasure hunter of the Uncharted series of video games

-2

Christopher

After Christopher Columbus, the Italian explorer

-2

Steve

After Steve Irwin, the crocodile hunter

-2

Wander

English word meaning "to walk or move in a casual or aimless way"

-2

Elmo

"Helmet, protection" in Germanic language

-2

Garth

"Defender" in Norse

-2

Gabriel

"God is my strength" in Hebrew

-2

Howard

"Noble watchman" in Scandinavian

-2

Janus

After the Roman God of gateways and beginnings

-2

Ranger

"Ward of the forest" in French

-2

Sigmund

"Victorious defender" in German

-2

Travis

"Traverse or passing through a gate" in Old French

-2

William

"Strong-willed warrior" in Old German
Female Border Terrier Dog Names
Votes
Name
Vote
2

Dawn

"First appearance of daybreak" in English

2

Jo

The spunky and free-spirited second daughter in Louisa May Alcott's novel, Little Women

2

Billie

"Resolute protector" in English

1

Eden

"Delight" in Hebrew, after the Biblical Garden of Eden

1

Alyson

"Honest" in Irish

1

Liberty

"Independence" in English

1

Bridget

"Exalted one" in Irish

0

Farron

"Adventurous" in English

0

Frances

"Free one" in Latin/French

0

Alexa

"Defender of man" in Greek

0

Eina

"The only army" in Norse

0

Angel

"Messenger" in Greek

0

Carly

"Freeman" in Old English

0

Charlotte

"Free man" in English

0

Ramona

"Wise protector" in Spanish

0

Resa

"Laughter" in Latin

0

Artemis

After the Greek goddess of the moon and hunting

0

Dali

After the Georgian goddess of the hunt

0

Winda

"Hunter" in Swahili

-1

Lara

After Lara Croft, the protagonist of the Tomb Raider video game series

-1

Amelia

After Amelia Earhart, the first female aviator

-1

Gertrude

After Gertrude Bell, the English archaeologist, explorer, and British imperial political officer

-1

Isabella

After Isabella Bird, the English explorer

-1

Jane

After Jane Goodall, the famous British primatologist and anthropologist

-1

Diana

After the Roman goddess of the hunt

-1

Freya

After the Norse goddess of love and fertility

-1

Anaiya

"She who is free" in Sanskrit

-1

Cass

"Man's defender" in Greek

-1

Sasha

"Defender of mankind" in Russian

-1

Willa

"Resolute" in English
Community Dogs with Border Terrier Names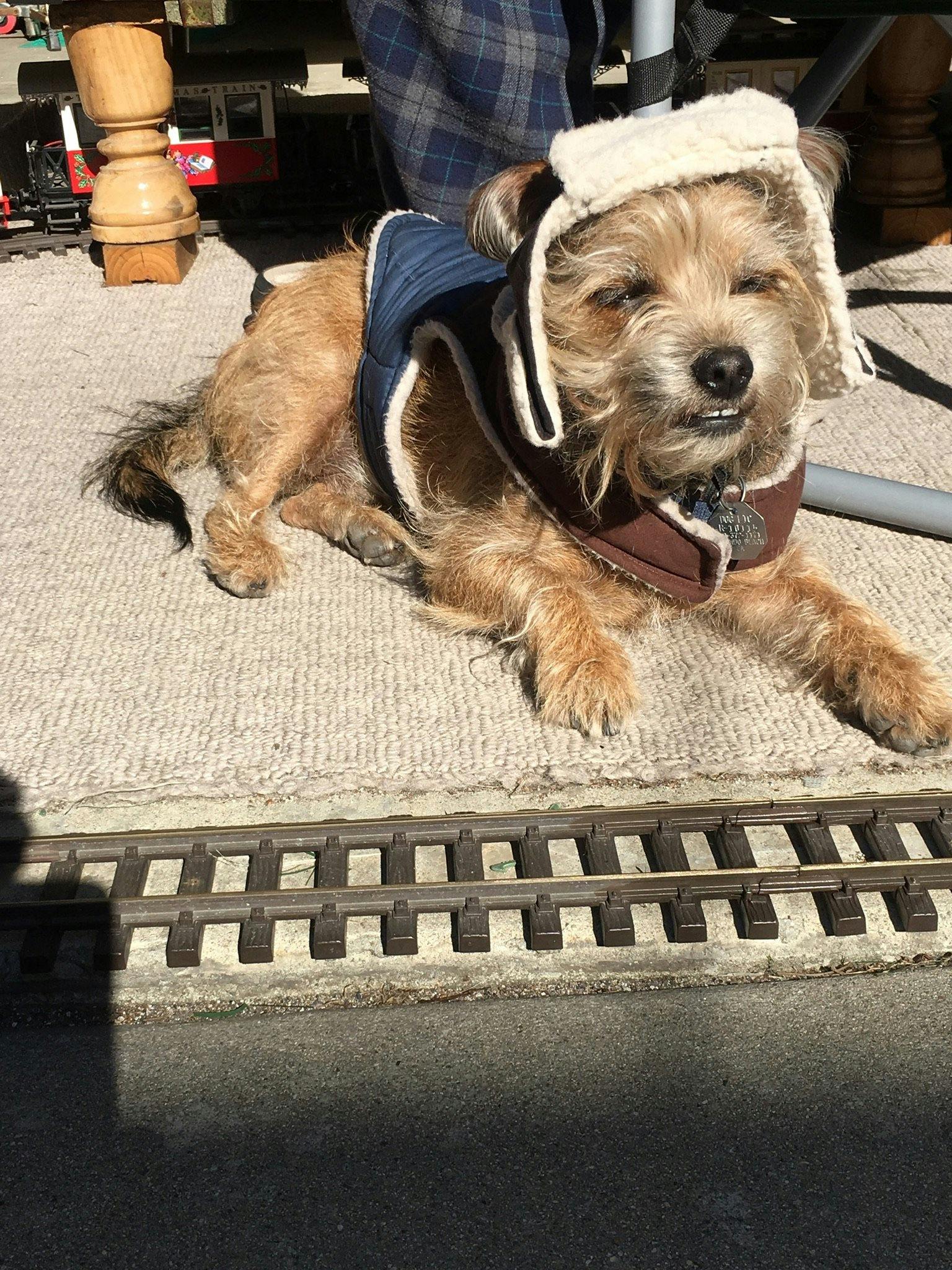 Jackson
Male
Border Terrier
Redondo Beach, CA
Named after Stonewall Jackson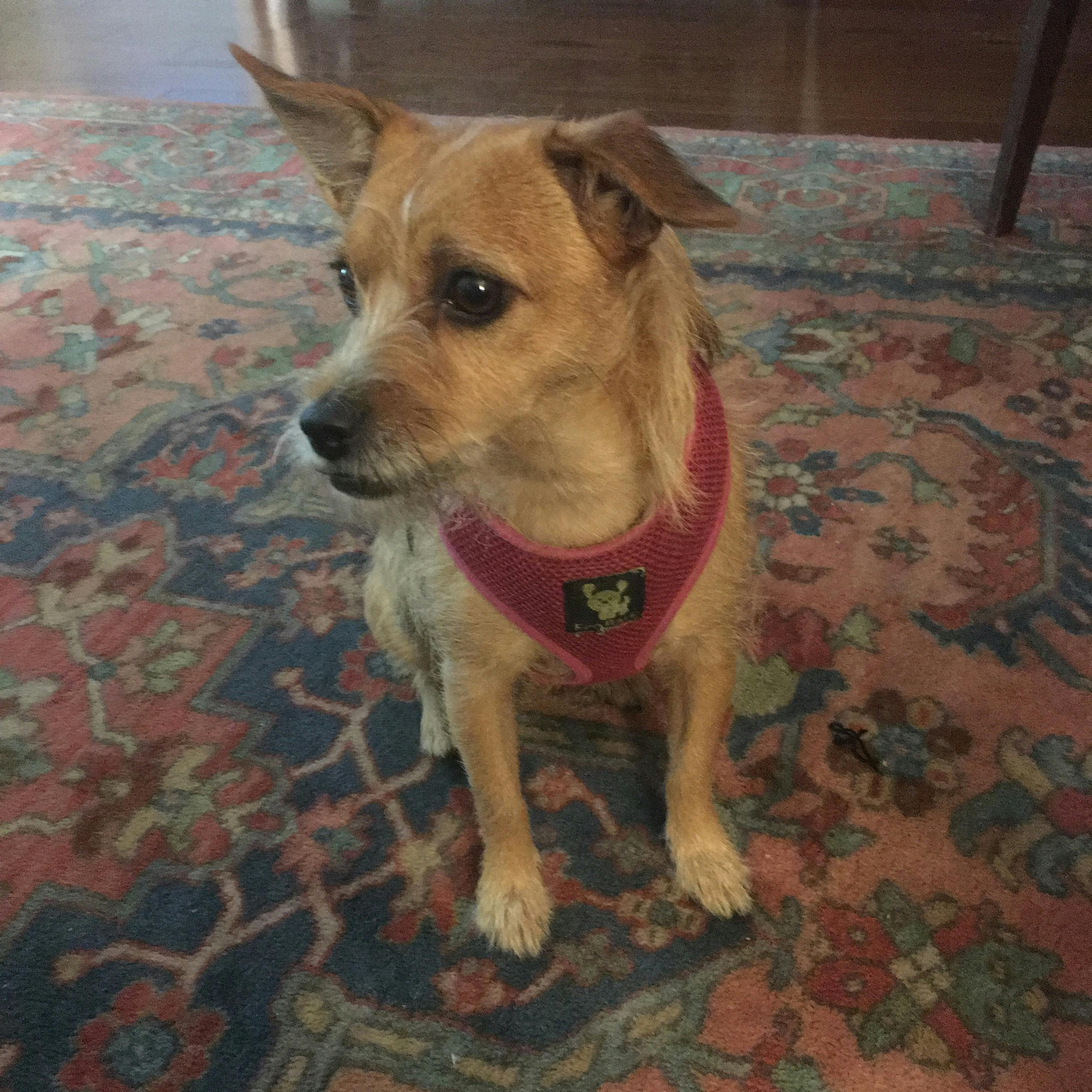 Foxy
Female
Border Terrier
Arlington, TX
Personality
Frisky, loves to play, barks at night, great with
She is Red that is why we called her Foxy
Max
Male
Fox Terrier
San Francisco, CA
Classic name for a good boy like Max!